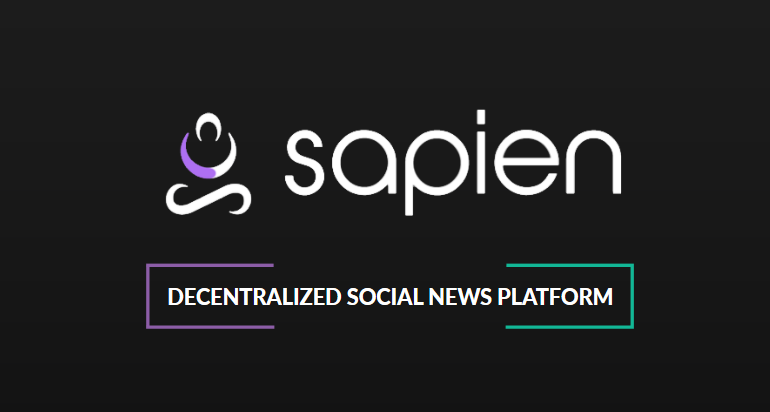 Website : https://www.sapien.network/
The Sapien network is developing at a fast pace to collaborate various integrations, a marketplace, and third-party applications. Sapien is a platform which can be easily customized according to the needs of the users. It is a democratized social news platform. It rewards millions of curators and content creators, irrespective of the help of any centralized intermediaries. Sapien is developed with the help of an ERC20 compliant cryptocurrency called SPN.
Salient features:
Sovereignty of speech – sapien ensures that speech is protected online with disruptive tools.
Freedom from interference – this platform ensures that the user data is not leaked and infringed on user privacy. Also, the advertising is made profitable.
Consumer's choice: the platform assures customizability. It is made mandatory that each user should be able to tailor a social experience as per their likes and dislikes.
Democracy – the platform looks after the opinion of the users. Users have the final say over their communities and are incentivized to contribute.
The goal of Spaien is to ensure the Sapien core team can in the minimum time possible, safely, and fully deliver on their promises for the SPN token and the Sapien platform. God forbid, if the company fails to achieve the set targets, the investors will be refunded through their smart contract, minus any funds that were liquidated for marketing expenses.
Token info:
Token name: SPN
Platform: Ethereum
Type: ERC20
PreICO price: 1 ETH = 4000 SPN
Price in ICO: 1 ETH = 3000 SPN
Tokens for sale: 215,000,000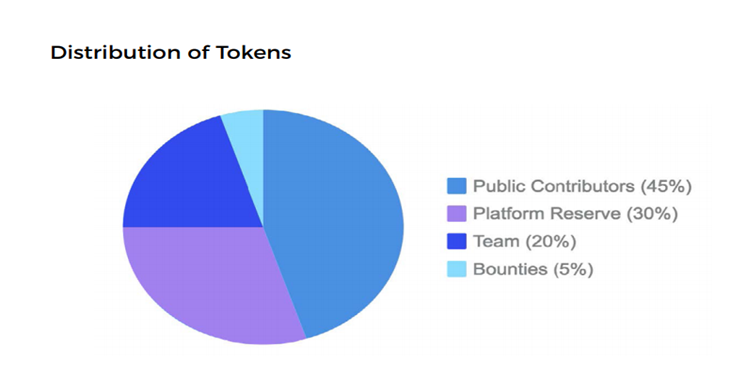 Investment info:
Accepting: ETH, BTC
Distributed in ICO: 45%
Soft cap: 50000000 SPN
Team:
Co-Founder and CEO: Ankit Bhatia
Co-Founder and CPO :Robert Giometti
Marketing Strategy: Matias Dorta
Lead Solidity Dev: Stefan Ionescu
Security Expert: Aurélien Nicolas
Branding & Community: Christopher Lee
How to contribute?
Firstly, the details will be released closer to the presale, related to the contribution portal.
Then you can send ETH from your personal Ethereum Wallet using Metamask, MyEtherWallet, Parity, Mist.
The Gas Limit is 200,000 and maximum gas Price is 50GWei. The platform will automatically reject any amount excceding this limit.
Restrict yourself from sending funds from exchanges like Coinbase or Poloniex.
Also, avoid sending funds before the crowdsale begins, if done so, consequently the funds will automatically be rejected.
Smart Contract will distribute tokens after Token Sale of phase1 is complete.
The future prospects of Sapien are vivid and extraordinary. It is planning to build out a developer platform powered by SPN. It will offer users app integrations and allow external apps to leverage their user base. They will also launch a Sapien API to bring in a row applications with SPN. They will also permit the users to exchange and make purchases with a unified currency. The tether virtual items in integrated applications with the real world value of SPN will also see the light of the day. They will establish a global reputation network on integrated platforms to bring down the platforms which deliver fake news. They aim to build a democratized social platform which will benefit its users, as the platform is powered by a flexible cryptocurrency. Also, the token SPN, is built on the Ethereum Blockchain.
For more details visit
Website : https://www.sapien.network/
Whitepaper : https://www.sapien.network/assets/SPNv1_1.pdf
Btalk ANN: https://bitcointalk.org/index.php?topic=2739033
Btalk profile: https://bitcointalk.org/index.php?action=profile;u=981947