Saturn Black | Liquidity Provider For The Crypto World
Hello Guys and Good Night From indonesia!! Have you ever heard Saturn Black project? No, this isn't Saturn's Planet. Maybe some of you still don't know what is Saturn Black project? If that case, Today, let me tell you what is Saturn Black guys! I will try to write a short article to explain what is Saturn Black.

What is Saturn Black
Saturn Black is a crypto currency exchange platform that uses blockchain technology. On the saturn black platform users can exchange atoms directly in crypto assets. They make Saturn Black a safe, fast and easy to use platform, where users can exchange their crypto assets in a wallet without the help of a third party. Because this platform based on blockchain technology makes it safer and also transparent.
The Saturn Black platform is a combination of comfort and security so users don't need to be afraid when doing atomic exchanges directly from crypto assets. The purpose of the Saturn Black platform is to present a platform that is qualitatively new, liquid, fast, transparent and also safe. Saturn Black also launched the Exchange and OTC trading platform for cryptocurrency based on the Swap chain exchange protocol. The Saturn Black team wants to provide P2P exchange services for all parties like traders, investors, companies, brokers, etc.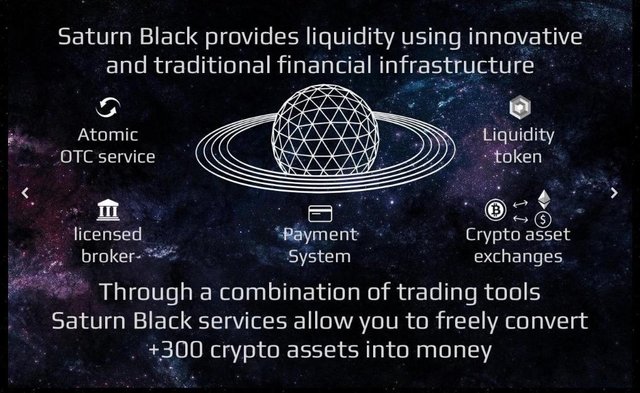 There some features that exist in the Saturn Black Ecosystem that you need to know, that is;
Atomic Trades Exchange & OTC Services
Saturn Black team will launch Atomic Trades Exchange and OTC Services in the future. Atomic Trades Exchange will be a place of exchange with a P2P (peer-to-peer) system that will implement the atomic exchange protocol to achieve the initial goal of exchange from the Saturn Black project, Meanwhile the second feature is OTC Service is created and targeted to professional investors. Saturn's task here is as an operator that provides liquidity to investors. Orders will be guaranteed in part by Saturn's assets and direct P2P orders through cross-chain atomic protocols in the swap protocol.
Saturn Black Payment Card
One other feature is the Saturn Black X, this is a payment card with an annual limit of € 300,000. This is a limited card and given to holders that holding 10,000 Saturn tokens. Holders can use this card as a tool for daily payments, crypto asset purchases, brokerage accounts and lots of bonuses for cardholders.
Mobile Apps
The Saturn black team will create a mobile application in the future and users can download it on Google Play / App Store. This mobile application was launched to make it easier for users to set up a payment system account that is linked to a payment card and brokerage account.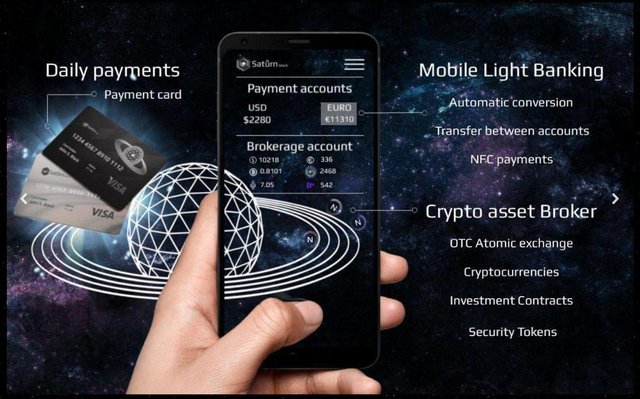 For More details you can read their whitepaper here: https://saturn.black/wp-content/uploads/2018/11/saturn-white-paper-eng-1.0.1.pdf
What is XSAT Token?
XSAT Token is a native token that will be used on the Saturn Black Ecosystem, XSAT Token is based on the ethereum technology (ERC-20) and is a utility token that will be issued by the team. This token is created for providing liquidity asset in the Saturn Black platform. User also can use this token for paying some services that available on the Saturn Black platform. If you want to buy their token you can visit their website here: https://saturn.black
Token Sale & Distribution Details
Token Name: XSAT
Platform: Ethereum
Price: 1 XSAT = 0.13 USD
MVP: YES (Here)
Accepting: ETH
Hard Cap: 97,500,000 USD
Country: Czech Republic
KYC: YES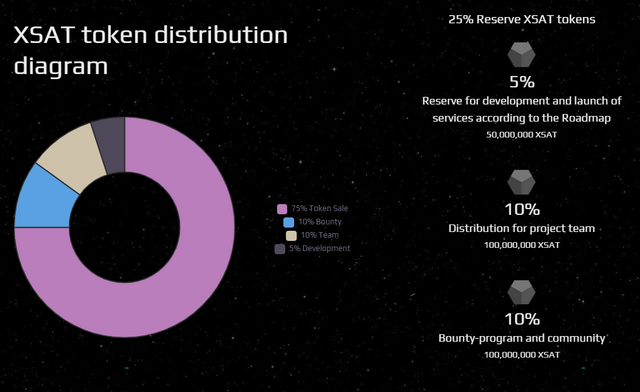 Team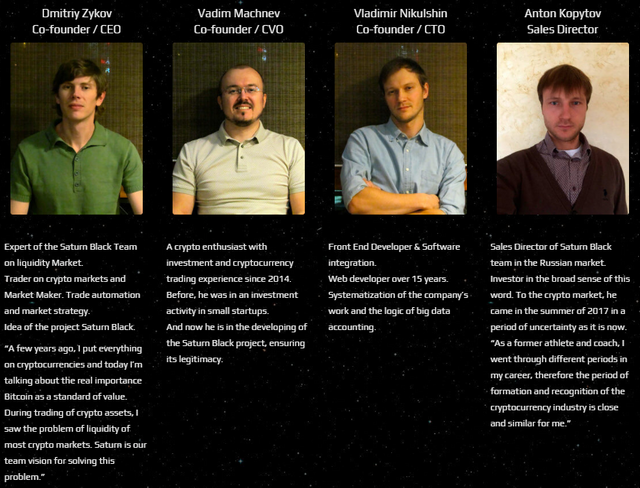 Conclusion
Perhaps the Saturn Black Platform will provide a new atmosphere for safe, healthy and more transparent trading in the cryptocurrency world by providing liquidity. With some of the features that I have mentioned above, I am quite optimistic this will happen, on the other hand with their platform based on blockchain technology makes it even better. I believe this project will be successful if implemented properly. This was a great project, you must be part of them!!
I think it's enough for now, Do not forget to follow & upvote, I will give some links related to Saturn Black project below. Thank you very much!
Website: https://saturn.black
Facebook: https://www.facebook.com/saturnatomic
Twitter: https://twitter.com/saturn_twitt
Telegram:  https://t.me/saturn_ENGchat
Bitcointalk: https://bitcointalk.org/index.php?topic=5075635.0
Whitepaper: https://saturn.black/wp-content/uploads/2018/11/saturn-white-paper-eng-1.0.1.pdf
Autohor : jeaniever rahardian
Profil : https://bitcointalk.org/index.php?action=profile;u=2447510
ETH addres : 0x42836bf737eC833228344f0841C3bD14f4D67643