Seal

Seal is the best way for anyone to check if a product is genuine or fake. Seal combines NFC chips, which are embedded into physical products, the Seal app, and the Seal Network to provide a fast, simple, and secure way to provide products authenticity and other services.
seal.network
Seal is a blockchain powered product authentication and services platform which will provide consumers and manufacturers with product trust.
Seal enables anyone the ability to confidently, quickly and economically verify the authenticity of any product which is Seal enabled.
The Seal proprietary technology utilizes NFC compatible Seal chips which can be effectively, securely and discretely incorporated with any physically manufactured product. Upon integration of the Seal chip, the product is paired with the digital counterpart on the blockchain. Verification of authenticity is instantaneous with a simple tap or scan with any smart device.
We protect the value of the world's most beloved brands. Easily verify the authenticity of any product with a simple scan of a smart phone.
Impact : Scope of the Problem
$2.81 trillion
Total value of counterfeit and pirated goods
$1.244 trillion
Displacement of legitimate economic activity
$1.870 trillion
Wider economic and social costs
5.4 million jobs
Employment losses annually
Mission : To Create a More Genuine World, Out of Love for Creation
Seal wants to bring back confidence to consumers and allow for brands to interact with their most heavily vested customers in the most direct way the internet has ever seen. Together, we build a better world in which consumers appreciate the creative work of makers and stop feeding the counterfeit economy.
Vision
Master plan – Phase 1 : Infrastructure of Authenticity
Seal's investments in the platform will lay the groundwork for the world's infrastructure of authenticity. This infrastructure is the basis upon which a service ecosystem can be built upon. Perhaps most notably, it would provide a way for brands to gather data and perform geographic and time series analysis on product streams.
This is a leap forward in the maturity of insight-driven organizations. Other services are not limited to the previously highlighted services. In the future, Seal may further expand its service offering, for example with special customs and law enforcement software.
Master plan – Phase 2 : Convergence of E-Commerce & Retail
Seal has both E-Commerce and Retail applications. In retail, Seal can become a no-checkout method to pay for genuine products. Simply scan, pay and walk away.
In E-Commerce, verifying and claiming the ownership of products could occur even before the product is shipped, or listed on sites like eBay or Amazon. Should the seller fail to send the product, the new owner can lock the product by marking it as lost or stolen.
Master plan – Phase 3 : Currency of Authenticity
Seal establishes itself as the currency of authenticity. The currency is optimized for transacting consumer goods. Using Seal to pay for products while directly claiming ownership provides both buyer and seller a guaranteed exchange of goods . With regular FIAT transactions, there is no way to tell with certainty whether
(a) the product is genuine and
(b) physical money / banknotes are not counterfeited.
Seal team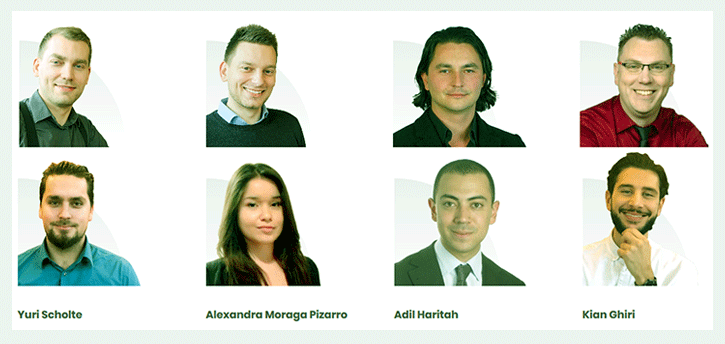 Official Website :
https://seal.network/
White Paper :
https://seal.network/seal-whitepaper.pdf
Join Us on Telegram :
https://t.me/sealnetwork
Social Media Links :
Facebook : https://www.facebook.com/SEALnetworks
Twitter : https://twitter.com/seal_network
Bitcointalk Thread :
https://bitcointalk.org/index.php?topic=2929809.0