Seal is the Real Deal
Seal business development Q1 2018 report – Unofficial Extension Pack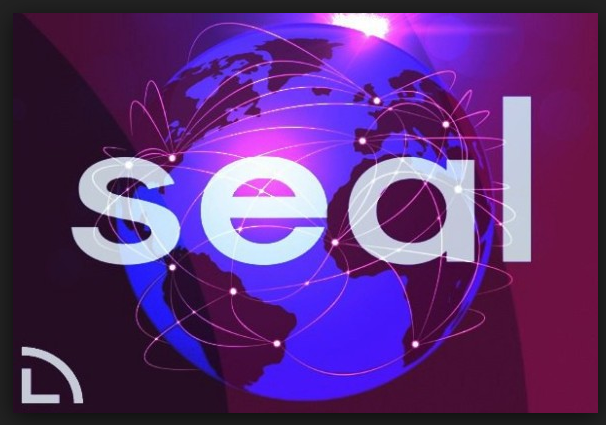 Prologue
Hey everybody and welcome to my blog once again.
My name is Mickey, also known as Tezkatlypoka from Reddit.
As You all know, some time has drifted away already since I wrote something about Seal.
Yeah, yeah, I know. It is an utter sin, but that's why I am here with a new article in which I will tell You a short story, and who they are in a case you haven't heard about them till this moment and I will also tell you what they do and most importantly what they accomplished in this last quarter.
Manual to this article: You have to read this article from front to back and show your grace. After all, that is how literature works, right?
(unless it is instruction manual, in which case no one reads them at all)
Introducing
Intermezzo
For the complete experience of the upcoming story, you need to get back in time a little bit. You can buy your ticket right here and breath in the atmosphere of early noughties.
Play the quick introduction movie for better immersion and let's get back in time to the year 2001.
The Story
Play the immersion reading soundtrack here.
There was one boy from the Czech Republic back in days of 2001, who loved to play video games so much, that he was willing to run 2 kilometers every day after school to his closest neighbor, which was one of the most robust shithouse built PC in the merely whole village. That was also the first time when he saw a 19" inch monitor and was a witness in the first CD burning process in his life.
That ripped game was NHL 2001, with a ripper intro video featuring the song of Collective Soul, and they fell in love with that game instantly. Burning process was also something fascinating these days. Not for that little pirate adventure, but for the fact it was the only way how the one could get the game for himself.
It was 2 hours of driving in the car to the nearest PC game shop, and most of these guys did not have any money to purchase at least some of these games back in these times anyway. The boy got an idea how he could make few bucks by selling few of these copies of NHL to his classmates at local school.
Nero burning room, a pack of blank CDs, bottle of the beer for his friend and a copy of the copy of the copy of the copy of the legendary EA Sports game (little Easter egg for Nine Inch Nails fans), were the only tools he needed.
It was a quick job in which the boy obtained a few dollars he was missing for a particular well crafted but also an expensive gift for his dear mother.
With money from his months of saving and few last bucks from burning, he takes a bus to the closest town where he was searching for a shop of unique Tailor-Handbag craftsman of exotical origin, who has a reputation as a serious businessman.
In his inventory, he picked up a very chic and expensive looking Valentino handbag and spent every penny he had for this well-crafted stuff, but he didn't really understand how this piece of leather could cost a portion of the little mansion.
Mother treated that purse the same way as she would hold a ticket to heaven, but life can be ironic from time to time. The boy was really proud of himself that he was able to provide his mother with a such a gift. With the help of his black little business adventure he bought an expensive craft, but mother was the person who knew right after the moment the gift was handed over, that gifted handbag is a fake of the famous brand. Kind and overly pleased mother considered right on the spot to keep this secret to herself for next three years.
Karma doesn't have a pair of hands that could slap you with, but when you are using piracy to get an original product, she can put you on the road leading to a merchant with fake goods.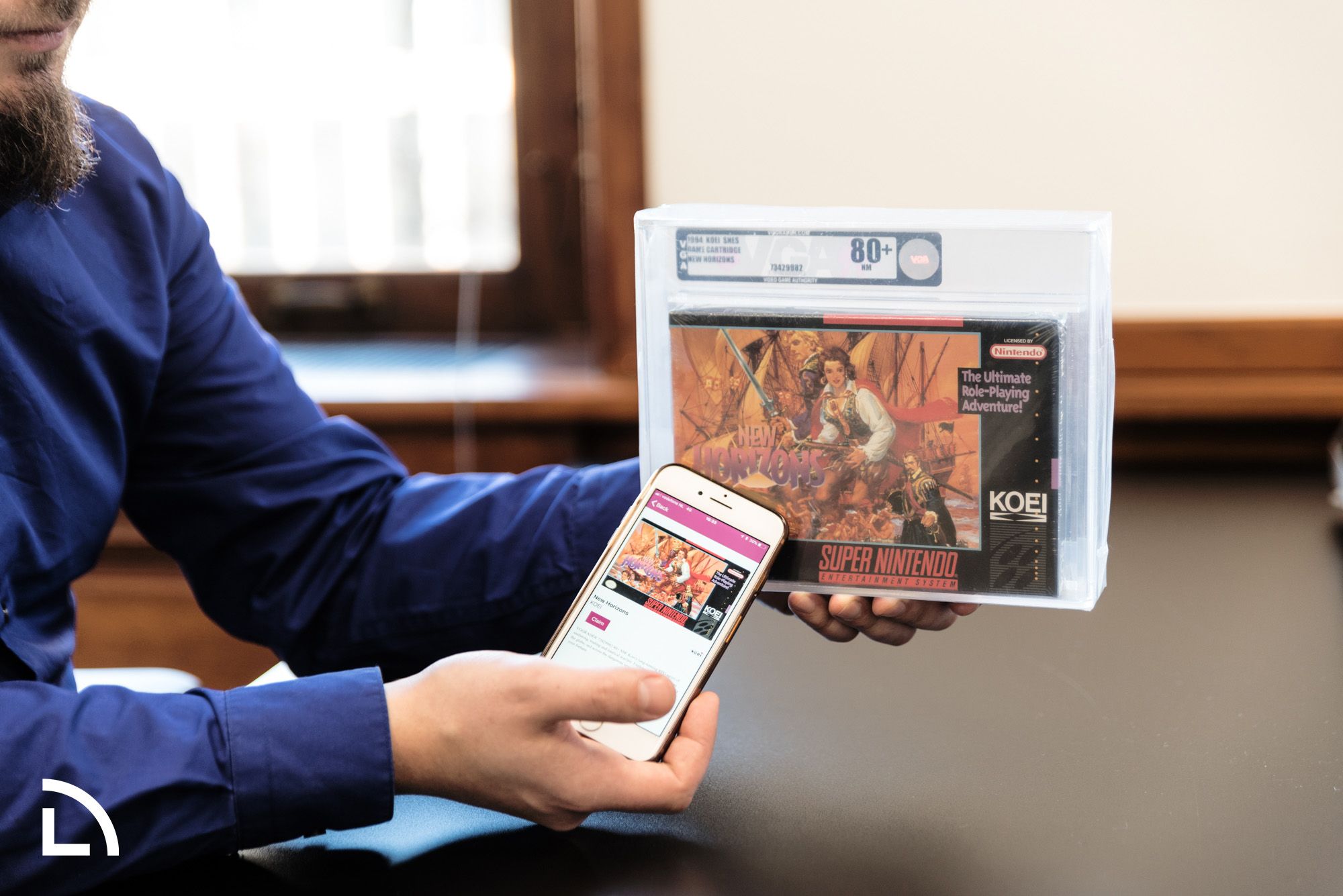 Here comes the Seal's solution at hand. The currency of authenticity.
Now let's get back to the present, shall we?
---
What Is seal?
A brand symbolizes the promise of value and authenticity. A commitment that is broken by counterfeiters. At Seal, they are devoted to protecting the value of the worlds most beloved brands, collector items and maybe pharmaceutics in the future.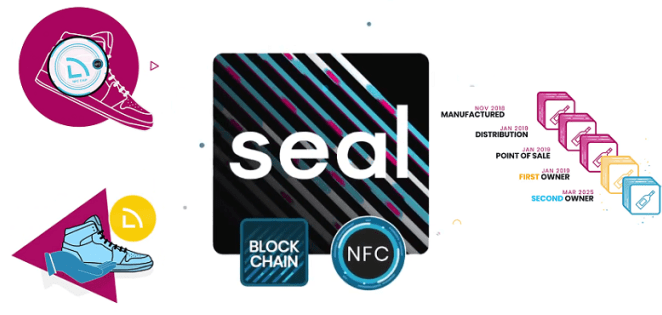 They do this by combining cutting-edge technologies of blockchain and NFC.
Products are manufactured with an embedded Seal NFC chip developed by NXP company. This chip is linked to the information on the Seal network, a completely secure platform, which leverages a decentralized blockchain database. Consumers can quickly scan the chip with the Seal app to verify its authenticity and get product information. The dynamic NFC chip provides a unique code for every interaction. This makes it impossible to duplicate.
WIth the Seal app consumers can also claim ownership of a product. When consumers buy a product with Seal tokens (currency of the Seal network), they directly claim ownership of products as well.
This method helps in theft prevention and insurance processing. Once a product changes its owner, a small fee is paid to the brand. So, for the first time in history, brands can earn money from secondhand market trade.
By using the power of the blockchain (cheers!) authenticity can be checked and ownership can be transferred decades from now on even if the product itself is discontinued.
The transparent nature of the blockchain helps brands deal with midnight shift and parallel trade and empowers brands to maintain consumer trust.
Seal is a product made out of love for creation, and by disturbing counterfeiters, they also fight against terrorism which is raising its funds by distributing faked goods.
The secondhand market is where the real opportunity lies because that market is entirely uncharted. Seal offers a business incentive that strongly motivates brands to adopt their technology. Secondhand market is a crucial part of Seal's offering.
Seal also targets the collectors and limited edition categories explicitly. Instead of focusing on brands, Seal concentrates on products with high extrinsic value and low intrinsic value because that is where counterfeiters find their arbitrage opportunities.
Seal can also provide a helping hand with preventing against Midnight shifts, where a lot of products can be made with an use of original materials and creator`s patterns.
Seal is not the first player in this field, but history teaches us that it is not always about the need to be a first mover but to be prosperous, resilient fast following the second mover and learn from the first movers' failures and successes.
Then you can embrace it and move further because 47% of first movers fail. Companies like Facebook, Google, Starbucks, Zappos, Spotify, Southwest Airlines they are not first movers at all. They take a lesson from their ancestors and came out with a solution that made the difference. Fast followers, not first movers are the real winners.
Seal is not a pumped and crashed Dutch tulip mania like it was back in the 17th century,
but a true technological gem able to survive crypto apocalypse due to their real-world solving issues capabilities.
---
Who are they?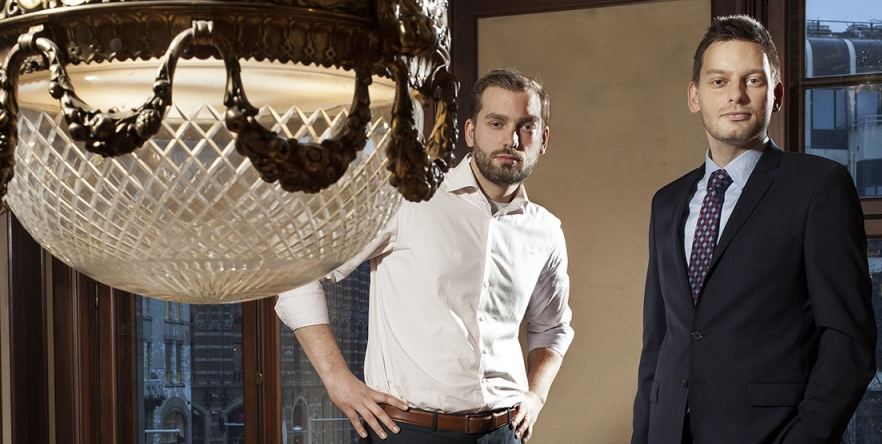 Two brothers. That is a starting point for our Team related story; this is where it all began. Joris and Bart Verschoor, Dutch brothers, are both experienced in CX they and have walked that journey with UX/UI, service providing, customers support, and design combine with development. All this go hand in hand, and they are lucky enough to have all these experiences on their professional background.
Basically, their whole core team definitively does not suffer from a lack of background experiences. You can see it yourself if you take your time and look around properly. They have a particular customer-centric approach. Both brothers worked on IOT project in the past, and they are very familiar with this specific area. Bart did work for the FiWare Consortium and also did a lion share on a predictive stream processing platform at Deloitte, including its blockchain initiative starting from its very beginning. You can view some of it here:.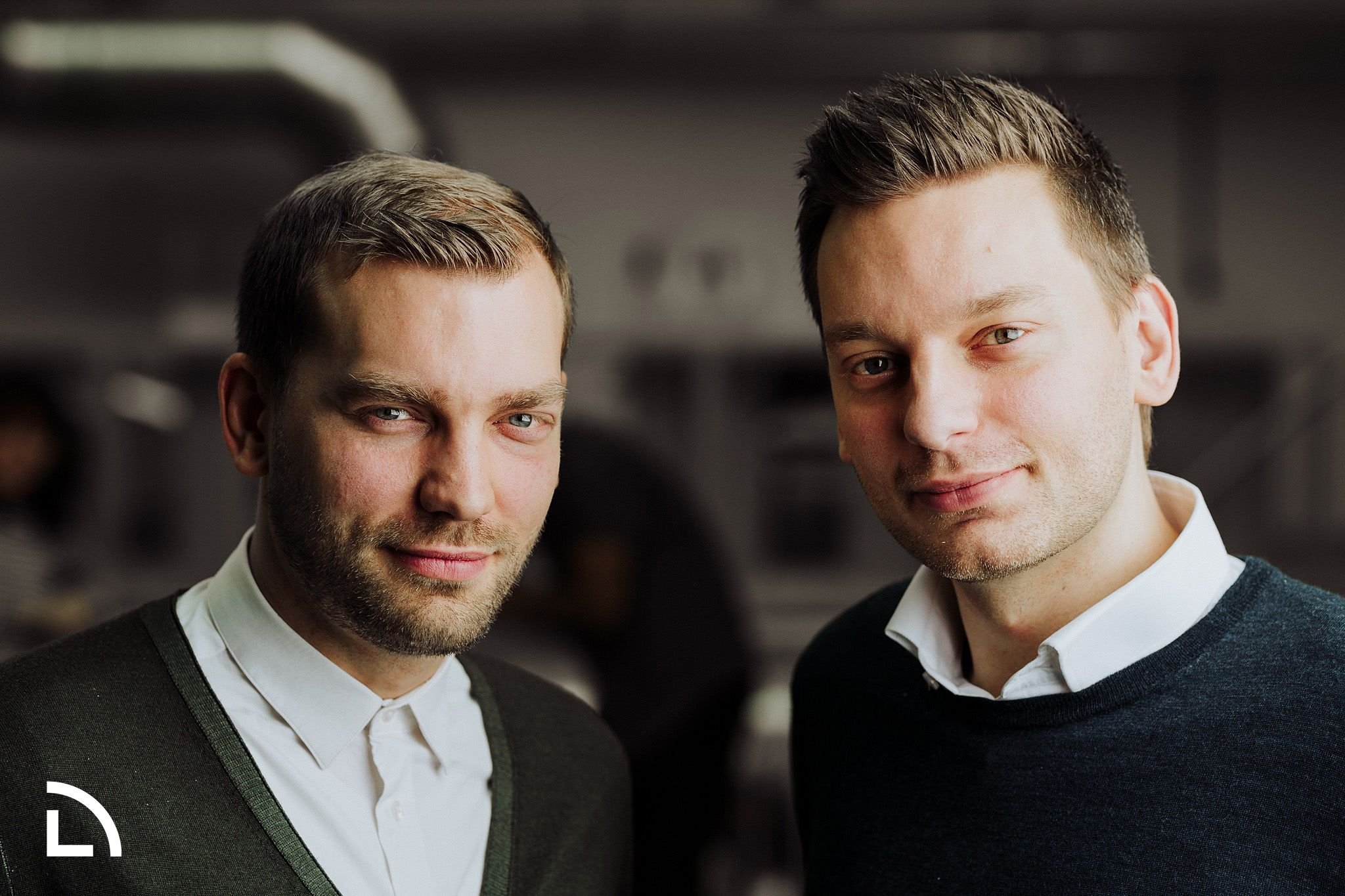 Joris
is an entrepreneur almost all his life, and he is an essential part of a chain due to his ability to manage a team and deliver a successful strategy. He was a child prodigy before developing his first video game at the age of 6 (1986). He was an active member at the Dutch demoscene and lived in Silicon Valley several years after the dot-com bubble.
Bart has been interviewed in sponsored YouTube broadcasting from a tool shop of Ivan on Tech, and by Crypto Crow.
Bart is a technological genius.
Michael de Blok
is the VP for Seal US, and he is a True blue Deal-Maker. He has been in the IT industry as a consultant and various other roles for the past 18 years. His last position was at Microsoft HQ as an Escalation Engineer, where He worked closely with the Fortune 100 & 500 companies in solving their structural IT issues. Ranging from simple matters to sitting in conference calls with the entire executive CxO team because they had a breach.
He worked with the FBI and Interpol at that level. Michael started out as the Director of Operations for Seal in late June 2017, where He quickly got the business operations in order and running smoothly so that we could focus on the bigger picture at hand, onboarding customers. After a six month period of tirelessly working in that position the CEO wanted to promote him to Chief Operating Officer, unfortunately, due to Dutch business law being the way that it is, He was not able to hold that position since all CxO executives need to reside in The Netherlands. Since Michael de Blok lives in the United States, Seal figured out that being the Vice President of Seal USA would be a more suitable position for Him so that he started the operations in America and created significant foothold there.
CryptoCandor has interviewed Michael in her Youtubebroadcasting.
Joël Happé
is an energetic ambassador and a winner of the Amsterdam Blockshow where he proved how creative and swift thinker he can be. People can know him also as one of the admins at Seal Telegram where he helps to corridor the Seal community.
Desley Mooij
is a new head of Seal marketing and business analyst. He did an excellent job of putting all pieces of important informations into a detailed quartal report which is easily reachable for you to read here:. This article is an extension of this report, and I will go back to this PDF in a little while. Now let's take a look on with whom they cooperate and who holds their back.
You can take a look at the rest of their team right here
With whom they are cooperating?
Within their advisors, they've got people that have worked at senior positions at Philips, Nokia, O'Neill, but most importantly the core members of NXP which provides them with a superior dynamic and versatile NFC chips. NFC is the keystone of Seal technology.
They have the ex-CEO of NXP Software and the current CISO of NXP on board as advisors. NXP is the co-inventor of NFC technology together with Sony and as mentioned, own 85% of the global market. NXP has the most sophisticated, and complete solution available to this day, and they are also able to create Military grade chips with almost unbreakable endurance. Need to say that their crucial advisor and mentor is a member of REACTand he is nobody else than Sir Max Blom.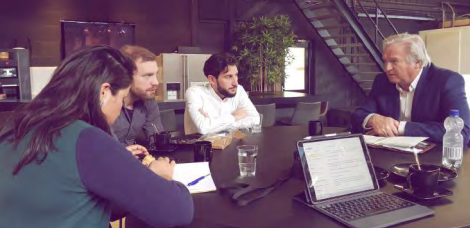 Advisor at REACT is specifically tasked to help them engineer their sales process and get them at the table with the top executives in the industry. The role of advisors is to mentor and deliver solutions. In this case with regards to the brands and brand protection industry.
The influence of REACT and Max's Rolodex includes brands like:
Abercrombie & Fitch Co.
Adidas AG Adidas, Reebok
Apple Inc. Apple, iPhone
Asics Europe BV Asics
Balenciaga Balenciaga
Bang & Olufsen a/s Bang & Olufsen
Bulgari S.p.A. Bvlgari
Burberry Group Plc Burberry
Calvin Klein, Inc.
Canada Goose Canada Goose
Canon Europe Ltd Canon
Christian Dior Couture S.A. Christian Dior
Chanel S.A. Chanel
Diesel S.p.A. Diesel
Dolce & Gabbana S.r.l. D&G
Ducati Motor Holding S.p.A. Ducati
Estée Lauder Companies Estée Lauder
Gianni Versace S.p.A. Gianni Versace
Guccio Gucci S.p.A. Gucci
Hasbro SA TRANSFORMERS, MY LITTLE PONY, MONOPOLY
Harley-Davidson Inc. Harley-Davidson
More here:
Seal also cooperate with TBWA. TBWA is a fabled brand agency that you may know for their successful work for Apple, for instance, the legendary Think Different campaign which is one of their makings.
The brands from their portfolio include aces like Adidas, Apple, Nike, and all the other brands you probably know.
Seal was also empowered by a zero cost, superfast, decentralized cloud for smart contract data provider last month; 0Chain. The possibility to have the external storage of metadata brings the Seal to a completely new level.
The missing part in between Customer and Seal that fits beautifully in this powerful solution is the worldwide known severe business company; Deloitte. This company can offer the strength alliance concluded from customs brokers, industry specialists, accountants, lawyers, supply chain specialists, auditors, economists and former government officials who have in-depth knowledge of customs related policies, national regulations, and practices.
They are members of The International Anti-Counterfeiting Coalition, the world's largest non-profit organization devoted solely to protecting intellectual property and counterfeiting, and the Enterprise Ethereum Alliance.
They are also in collaboration with Hewlett Packard Enterprise, the worldwide spread information technology behemoth and predecessor of Hewlett-Packard.
Quartal report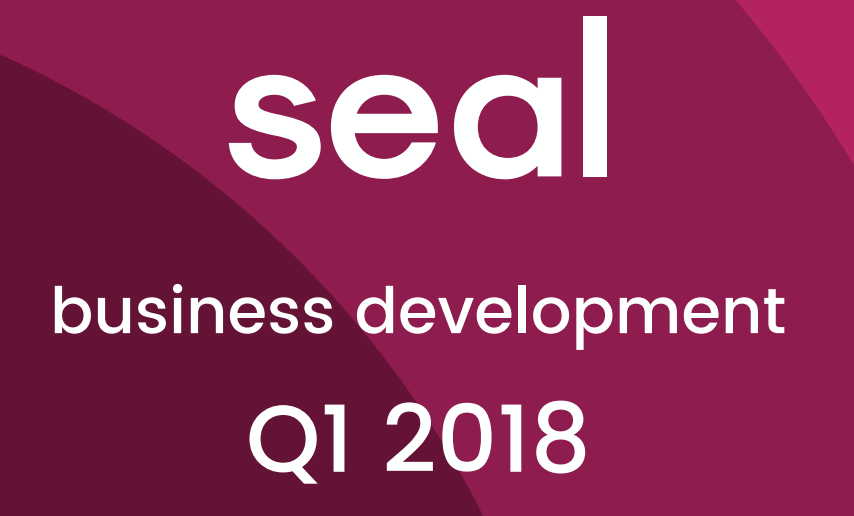 Seal just put their Quartal PDF report for the out of space flight and my article here is just a little extension for those who are not in their mailing list, but you are fortunate enough because this article hit your peripheral vision!
I am pretty proud of what they had done to be honest because when I was trying to tell the people about them just a few months back, their response was pretty often scam/real-afraid related or they were just really curious about my mental health.
I have to tell you: "Who is the last man smiling…then…" you know I am not such an advanced guy in English proverbs so that I will let this up to you 🙂
This statement could be a little spoiler for you my dear readers but everything I have written in my last article dedicated to Seal, come out as a verified and already sealed up partnership. If you miss it by some coincidences, you can read it over here.
You can read their PDF Quartal report by yourself, but since you have got so far in this article and I believe it was a height wall of text to climb over, I have a little refreshment for you here. Take it as my gift from me to you. Let's take a look at my rapper ambitions back in days…
   ********************************************************
Watch Seal warriors, as they are rising from the dust they are the protective shield, for entire Adidas bus; Hewlett Packard is sending a Thanksgiving call, that their hardware is now secure, no terror for the cartridges, no faking no more. Leaders from Deloitte has finally rolled out their dice, Seal is a partner; their statue has been ripped from the Ice, Gualdo del Re, the best Vine you can think, the greatest liquor made in Italy if "Money ain't a thing!" Around the world, they solve the problem with the counterfeiting good job with blocking of that terrorism, I am so glad that they are celebrating. While I am at home and I do listen to the 2pac, I silently wish NFC would be in my iMac, then I could put it in the safety zone of my backpack, no need for me to want my money from "Jouer Stud." back. ********************************************************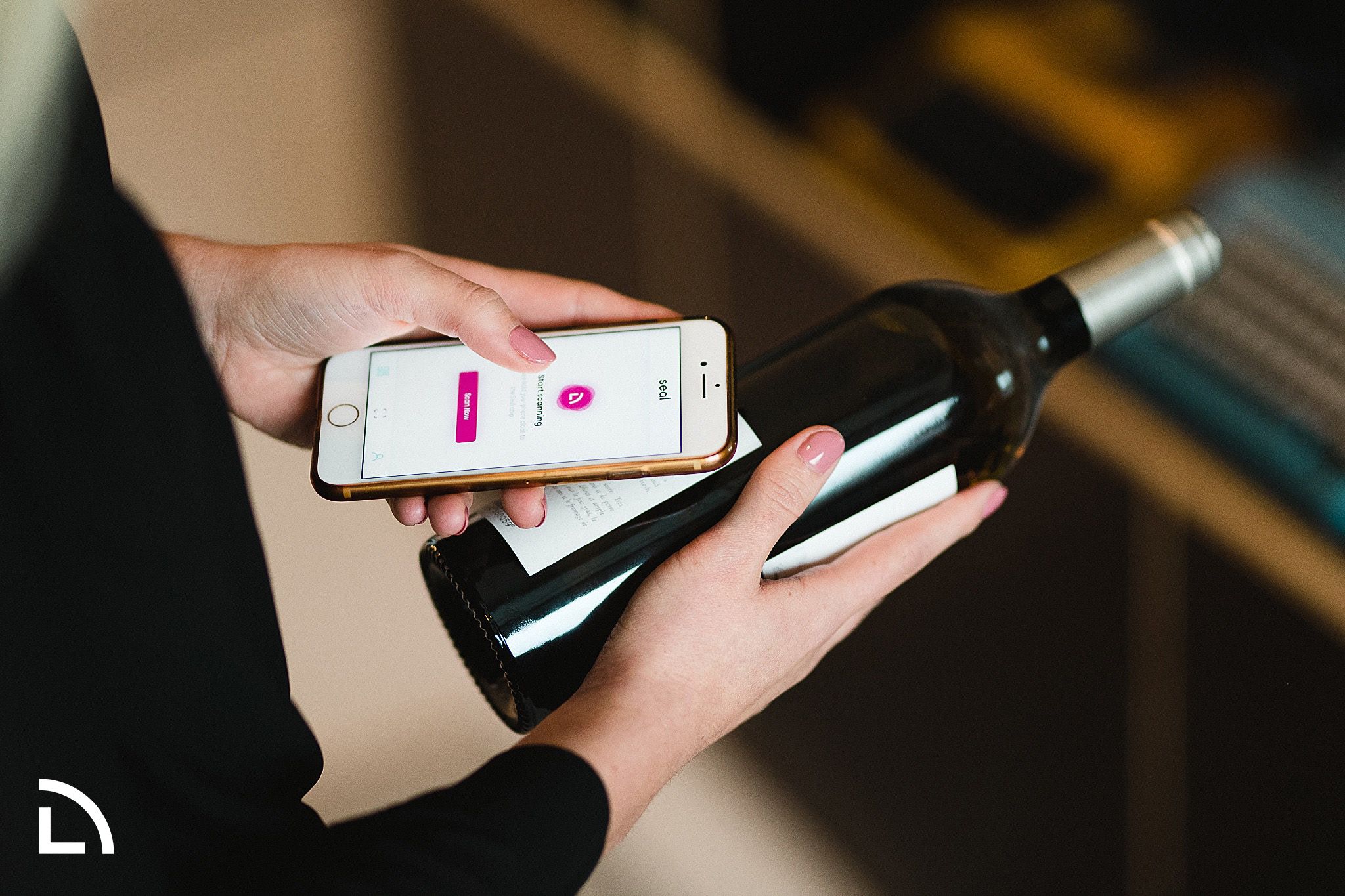 In the list of their Q1 clients they have won in the first quartal, you can read about brands like Mystic, WoodWatch, previously mentioned Gualdo de Re and Jouer Studios. In my rapping attempt discussed above, you can read about the Adidas. This fact is a rumor at this moment, but I know they were in contact with Adidas. I saw one member of their heading in person at London expo as he was on his way out from the Seal base.
Few following weeks after that meeting at London Expo they posted a victoriously celebration tuned photo in their Telegram, where Bart refused to say what was the purpose of the worship, but I can tell you that these guys look very victorious on that picture. So again, I will let this upon your imagination:)
So what we got here so far:
Quality sportswear providers and the Brand of the year" within the Kitesurfing industry; Mystic.
The 3rd fastest-growing e-commerce company in the Netherlands and the makers of the top quality watches with a help of wood material; WoodWatch.
One of the best wines from the heart of Italy, consistently winning awards in a country known for critical taste and high-quality standards; Gual del re.
And Amsterdam based travel and fashion accessory brand which creates quality backpack/ handbags and others.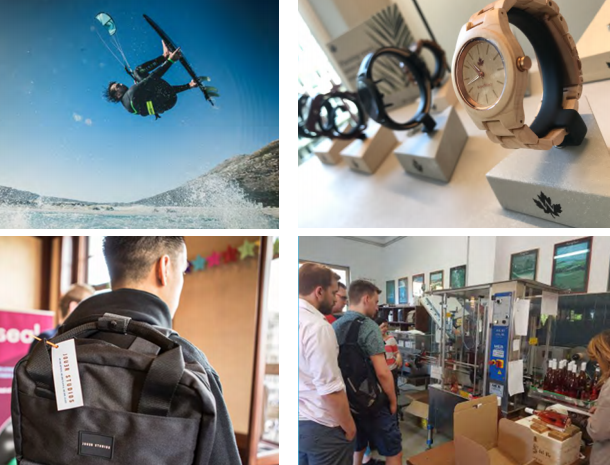 And that's just the beginning. That's just Seal as they reached their soft cap in their token generation event which is smoothly running forward while you are reading this article.
---
The most recent news
Seal Network selected as a contestant in European Commission's Blockathon, collaborates with Deloitte to develop the anti-counterfeiting platform for Europe.
The collaborative effort of Seal Network and Deloitte partners to compete in European Commission Blockathon.
---
BQX Show Closer – Seal tokens in Ethos airdrop
Ladies and gentlemen, I have one special announcement to make as we are slowly approaching the end of this article. Some more hot news that needs to be announced to your neighbors. This announcement is the finishing touch to Seal's major quarterly report which is full of active approach, resilient work, trips, business meetings, and essential act of our dealmakers. They are very proud to announce officially to the world that hot crypto fusion has been sealed! Seal and Ethos from now on are in partnership, and both sides can benefit from the versatile palette of skillful possibilities they both have. Seal warriors are now empowered by personalities like legendary Stephen Corlis and gifted visionary leader Shingo Lavigne. Superior counterfeit technology and universal multi-functional wallet with FIAT gateway will be able to deliver our vision even further.
CEO at Seal Bart Verschoor wrote this official statement a few days back:
Ethos is the best multi-currency wallet for crypto enthusiasts.
Store all of your tokens, coins, and digital assets safely and securely on your mobile device. Track down assets you have stored somewhere else – such as on a hardware wallet or an exchange.
Ethos Universal Wallet gives you a complete view of your entire portfolio in one place, with rich analytics to show how you're doing.
Seal has partnered with Ethos to make the Seal token available on the Ethos Universal Wallet, which will be exclusively released in the Netherlands first. To celebrate the event, we will be performing an airdrop for the Ethos community.
Ethos.io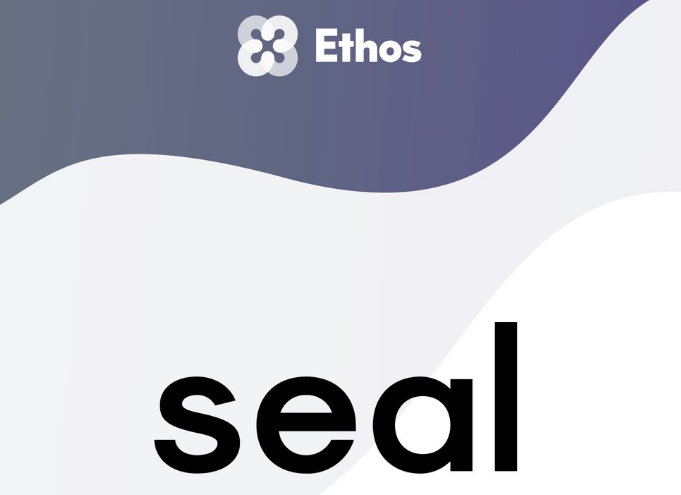 #blockchain #multicurrencywallet
---
Epilogue
That is the ending of my writing for today, and it was a pleasure for me to see you again on my blog. Stay tuned for today's (22.5.2018) and tomorrow's official Seal announcements,
and I will come back to you with some hots news soon.
My thanks to all followers for their upvotes and feedback they provide me. You are helping me to get better.