ShareMeAll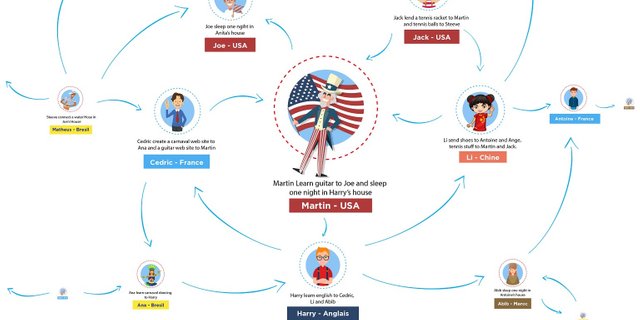 In whatever vector direction humanity is developing, everything has a causal relationship. One events replacing other events entail a number of actions which influence further on our life. But still our society lives in certain cycles, all that was once popular or popular returns. I think you have repeatedly paid attention to this, when this dynamics was traced in fashion, culture and art, in music, and in general in human habits.
Now in many industries can be traced one very old habit of society, how to conduct the relationship between the two individuals on barter. That is to exchange any goods or services without charging money. This kind of exchange is becoming more popular among the masses.


Problems
In the traditional form, this kind of operation can be subject to any negative impact. What I mean:
first, before you make such an exchange with any person, you should trust him;
secondly, very often when bartering people avoiding any formalities make a deal only on the oral agreement, which as a result may adversely affect the outcome of the transaction;
third, to implement the same barter people need to meet in person to once again check and verify the honesty of their partner. Which in turn takes a very long time.
Having considered all these problems and nuances, the team of specialists decided to offer its solution to this situation, moreover, more modern, convenient and safe.


About the project
The project that intends to implement all this is called-ShareMeAll. The main goal of the project is to combine modern technologies and age – old traditions of barter into a single and harmonious environment. And of course I'm talking about the blockchain technology, which itself is sharpened under the transparent, safe and trusting relations between the participants of the two sides. Moreover, the information contained in the system is not subject to any changes and further removal, which is an integral advantage for all users, as they have a unique opportunity to trace the path of information.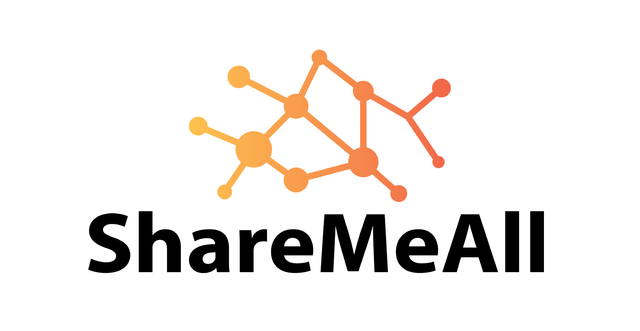 In simple words, with the help of this platform you can exchange anything from small services to real estate, cars and other goods, the use of which can only be imagined.


Design feature
The mobile platform can only be accessed using its own eSwitch® token.

It is important to note that this token is officially registered and represents a trademark at the National Institute of industrial property. All this once again proves the seriousness of the founding team's intentions, to provide its users with a safe and trusted exchange within their platform. Thereby increasing the overall trust in cryptocurrencies around the world.


Internal process
For ease of use, the development team intends to offer its users two versions of its platform mobile and web version, so that each user can choose the most pleasant conditions for interaction. After a simple registration step, the user has the opportunity to declare their talents, abilities, skills and other goods or services that they possess in order to allow other participants to use it for their own purposes.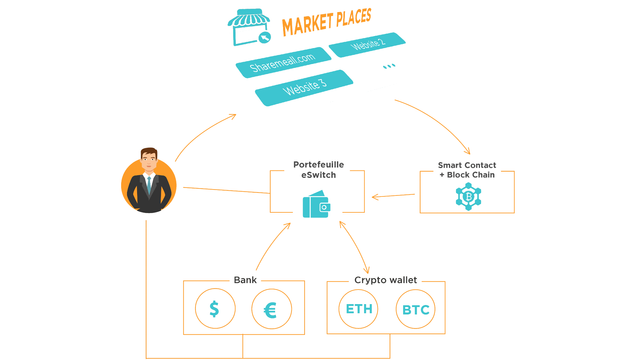 All transactions will be automatically recorded in the Blockchain Ledger, allowing you to exchange your goods or services for eSwitch®. Moreover, every day the user will be given the opportunity to exchange earned eSwitch® tokens for any other cryptocurrency or Fiat. Everything works quickly, simply, and most importantly efficiently and safely.


The details of the ICO
In total, the developers intend to create and distribute 60 million of their eSwitch® tokens. For this purpose, two sales stages will be held (pre-sale and ICO). Each of the stages will have its own time frame and the price at which the sale of tokens will go. The total price to public selling 1 eSwitch® is 0.8 EUR. Hard Cap which is planned to collect the founders of the project is 7.5 million EUR.
The distribution of tokens is as follows: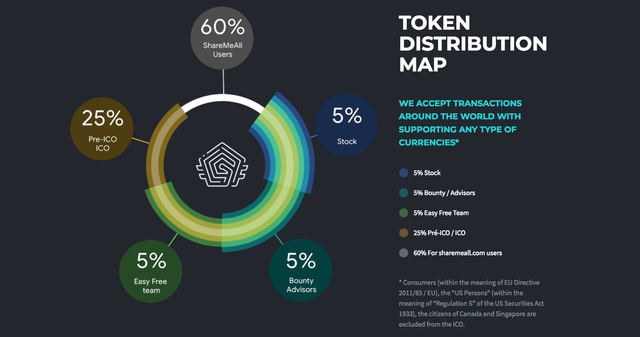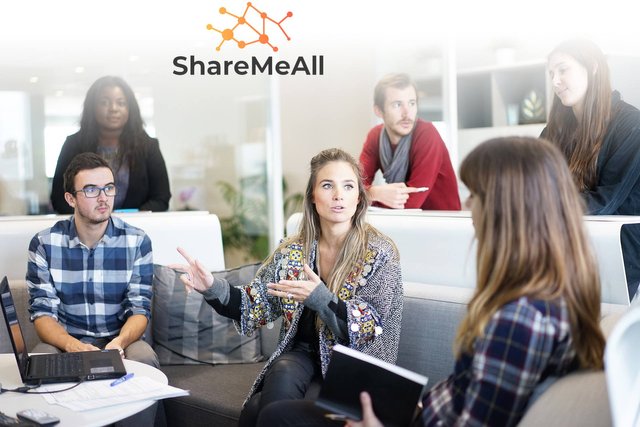 Conclusion
The solutions offered by the ShareMeAll project are extraordinary and innovative. If you want to know more about the project or invest, please visit some of the links that I include below:
author:
Nagasaki2019
https://bitcointalk.org/index.php?action=profile;u=2324173
0xbcB5965bFd153A78f7552F37Ce18494066B14059
@nawangga