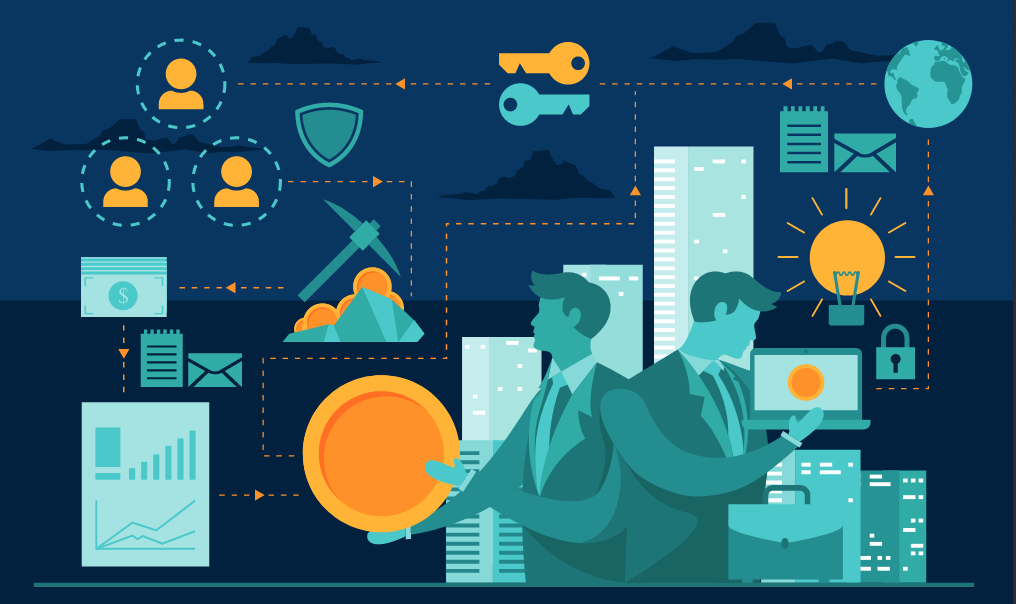 Cryptocurrencies is one of the most important inventions since the inception of the web. They are ushering in a new era of decentralization, privacy, and control of one's own data that has the potential to revolutionize many parts of society. There are currently over one thousand cryptocurrencies in use, with hundreds more being released each year. Their combined market cap has grown from $10 billion in 2016, to over $400 billion at the time of writing, having previously been much higher. Only 1% of the world's population own cryptocurrency. Companies involved with blockchain, the technology behind cryptocurrencies and altcoins are expected to experience significant growth over the coming years. Blockchain technology can solve dozens of previously intractable problems, like digital identities, supply chain integrity, data breaches and many, many more. The use of blockchain technology within society has been exponentially increasing since it was introduced to the world by Satoshi Nakamoto. The first use of blockchain technology was bitcoin. According to Gartner Insights, blockchain, the driving force behind the crypto market is estimated to grow in business value to $3.1 trillion by 2030. Blockchain is the fastest growing market in the world and the SHLT token offers investors an opportunity to benefit from the growth in value. The age of blockchain technology is just beginning.
Lets take a look at this video to have an insight on what shark lotto is all about
https://youtu.be/nZLYrN0_x5Q
INTRODUCTION
Shark lotto is an international and transparent Decentralized Lottery based on Ethereum Blockchain. which gives to users the most transparent and honest chances of winning. They will transform the conventional lottery for the better. With blockchain technology will radically change the antiquated ways of holding traditional lottery games.
Shark lotto is the perfect lotto for everyone who likes to win! This is the Crypto lottery you have been waiting for! with several major advantages in key moments. We believe that Shark Lotto will change the world once and forever.
FEATURES OF SHARK LOTTO
Safe and Secure
On the shark lotto, you can safely order lottery tickets for each jackpot. The winnings are distributed by the blockchain network, strictly in accordance with the rules of the game. The results of each game are verifiable in the blockchain open registry and cannot be manipulated. our solution 100% Secure based on blockchain technology.
Satisfaction guaranteed
If you are not completely satisfied with our service, you may cancel at any time for a full refund. Shark Lotto is International decentralized lottery powered by Blockchain. Playing from any part of the planet, with the use of cryptocurrencies,
Trust
Start with Trust our standards, a commitment to trust, honesty, transparency, and responsiveness. fair chances for each player the game is based on totally random combinations received from blockchain. These are secure and cannot be manipulated. Your winnings are dependent only on fortune and mathematical probability.
Fair play
All Shark Lotto prizes are paid automatically by smart contract immediately after the drawing. This allows you to get any amount of the prize at once from any part of the world with no additional fees and charges. — Instant payouts of prizes are based on Ethereum smart contract technology,
Anonymous
Lottery players and winners stay anonymous always. Our Lottery uses a secure Random Number Generator based on the Bitcoin decentralized protocol. The program Source code is available for inspection on Github. Easy to use even for those with only basic computer skills.
Professional team
We are a team of top industry professionals with great competence in lottery development leads generation and online marketing. Aim to be the best in our field, focusing on the best customer experience.
BENEFIT TO THE PLAYERS
Fully decentralized and transparent lottery managed by an Ethereum smart contract.
All operations, including player bet, results, jackpot management and sales fund distribution are recorded on the blockchain.
No prior deposit requirements and providing full anonymity with instant Ticket purchase capabilities. Immediate, secure and anonymous payouts directly after each lottery drawing.
There are also other benefits as: advanced privacy, SSL security, instant withdrawals, etc.
The lottery is operated by a fully independent smart contract serving as a self-amending regulatory guarantor.
Full transparency and security thanks to the smart contract's elimination of any third-party involvement in the lottery process and funds management.
TOKEN DETAILS
Token name: SHLT
The number of tokens to be issued: 10,000,000 SHLT
Total for sale: 70% of the total issue of tokens or 7,000,000 SHLT
Cryptocurrencies accepted: Ethereum, Bitcoin, Litecoin, Bitcoin Cash
Soft cap: 1,500,000 USDT
Hard cap: 7,000,000 USDT
ICO Token Price: Initial token price target will be $1
Token sale will be carried out in three stages: Private-sale, Pre-Sale, Main Sale


DISTRIBUTION OF SALES FUND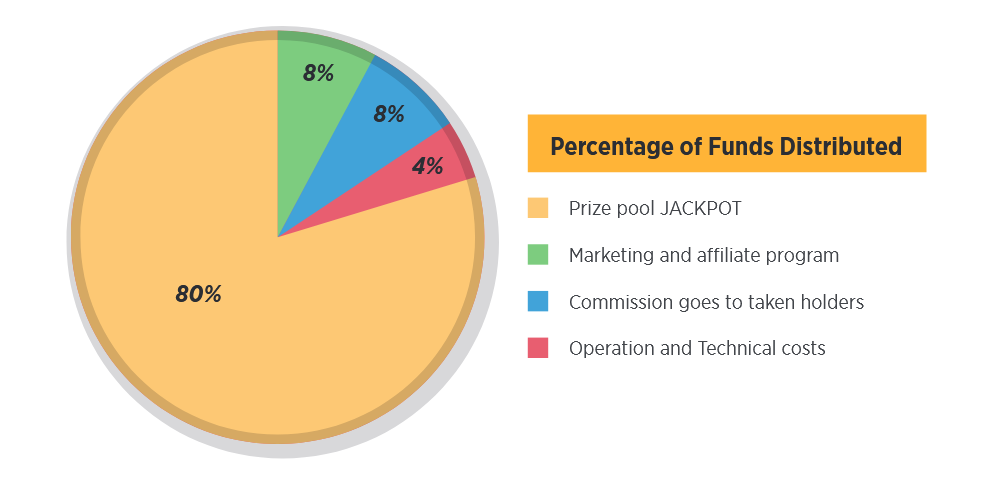 TOKEN DISTRIBUTION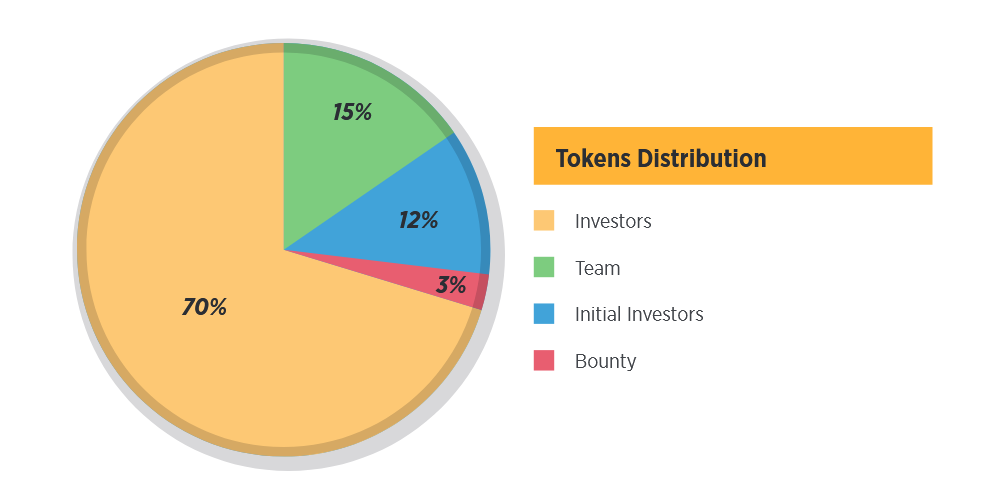 FUND DISTRIBUTION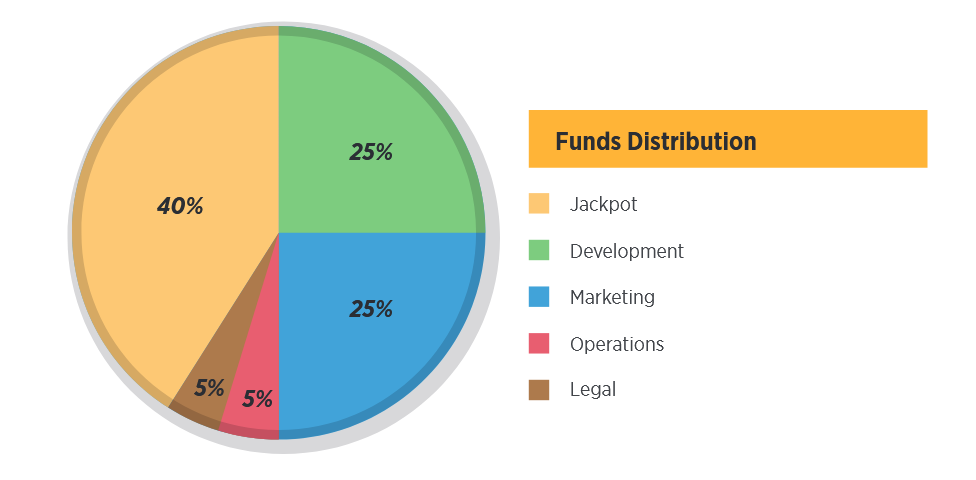 ROADMAP

For more information please visit:
Shark Lotto Website: http://sharklotto.net
Whitepaper: http://sharklotto.net/whitepaper
Email: info@sharklotto.net
Telegram Group: https://t.me/sharklotto
Twitter: https://twitter.com/sharklotto
Facebook: https://facebook.com/sharklotto
Reddit: https://reddit.com/user/SharkLotto/
Announcement Thread: https://bitcointalk.org/index.php?topic=4993434.0
Bounty Thread: https://bitcointalk.org/index.php?topic=5004840.0

Author: Seunola
MyBitcoinTalk profile: https://bitcointalk.org/index.php?action=profile;u=1925064
ETH Address: 0x3eb48CF7E0A5570540641DD8263cA40e307562e9