Shipping industry as it is today accounts for close to 90% of the total value of the World Trade.
Shipping is considered to be the bedrock of globalization and international trade consequently and of the global economy. Without shipping, intercontinental trade, the bulk transportation of raw materials, and the import/export of manufactured goods as well as affordable food wouldn't be achievable. This hugely worthwhile industry has experienced a lot of setbacks due to such factors as overcapacity, safety menaces, increasing controls and exorbitant variable freight rates.
In addition to this, local producers, charterers, and shippers, especially those from developing nations, are constantly encountering several problems such as the high number of intermediaries, lack of transparency, high freight rates couple with a limited number of sea lines, and the difficulties in shipping small cargo.
It has now become obvious and imperative for global shipping to boost efficiency, improve their processes and perform a major digital transformation so as to ensure that the ship owners gain profit in the future thereby providing more opportunities for the charterers and producers globally.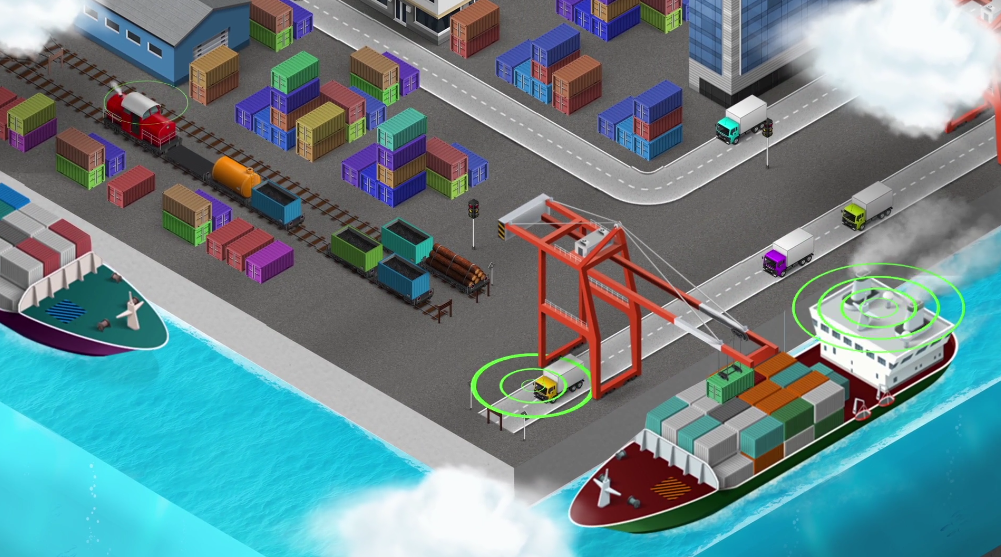 In order to solve the above-listed problems, we are creating BitNautic, a distributed platform that is based on the Ethereum Blockchain, for matching demand and supply of shipping services, for all the industry stakeholders: producers of goods, charterers brokers, importers and exporters, and owners of ships.


BitNautic vision is to contribute to the digitalization and decentralization of the shipping industry, thereby contributing to the growth of developing countries, in an open market with free trade, enhancing/improving international trade and cooperation, public-private alliances within the industry, knowledge sharing, and bridging the gap that exist between government regulators and the shipping industry.
BitNautic has started his operations with a major focus on the emerging countries of the Africa region. BitNautic development and expansion will be funded with the Crowd-sale of the BitNautic Token BTNT, which can be used to access the BitNautic plat-form.
Before given details about its ICO and Token sale, let's take a look at some of the distinction that set BitNautic apart from the traditional shipping platforms.
COMPARISM
While traditional shipping is characterized by High FEES/MARKUP from Brokers 5% – 15%, BitNautic introduces an unprecedented Flat Fee of just 2%
traditional shipping is also known for MIDDLEMEN while BitNautic uses DECENTRALIZED DIRECT CONTACT
while one of the major setbacks of the traditional shipping is DELAYED PAYMENT, BitNautic successfully solve this as it enables its users to enjoy INSTANT PAYMENT
Anybody who has ever use the traditional shipping platform knows that the process involved is COMPLEX and most of the time CONFUSING, BitNautic, on the other hand, provides TRANSPARENT, FIXED and ALL-In CONTRACT.
Traditional shipping is also known for Complex Fragmented Documentation but with BitNautic you will enjoy INDEPENDENT AGENTS SUPPORT,
There will be no more Cargo Delay / Rolling as BitNautic perfectly allows users to make Booking by depositing BTNT Token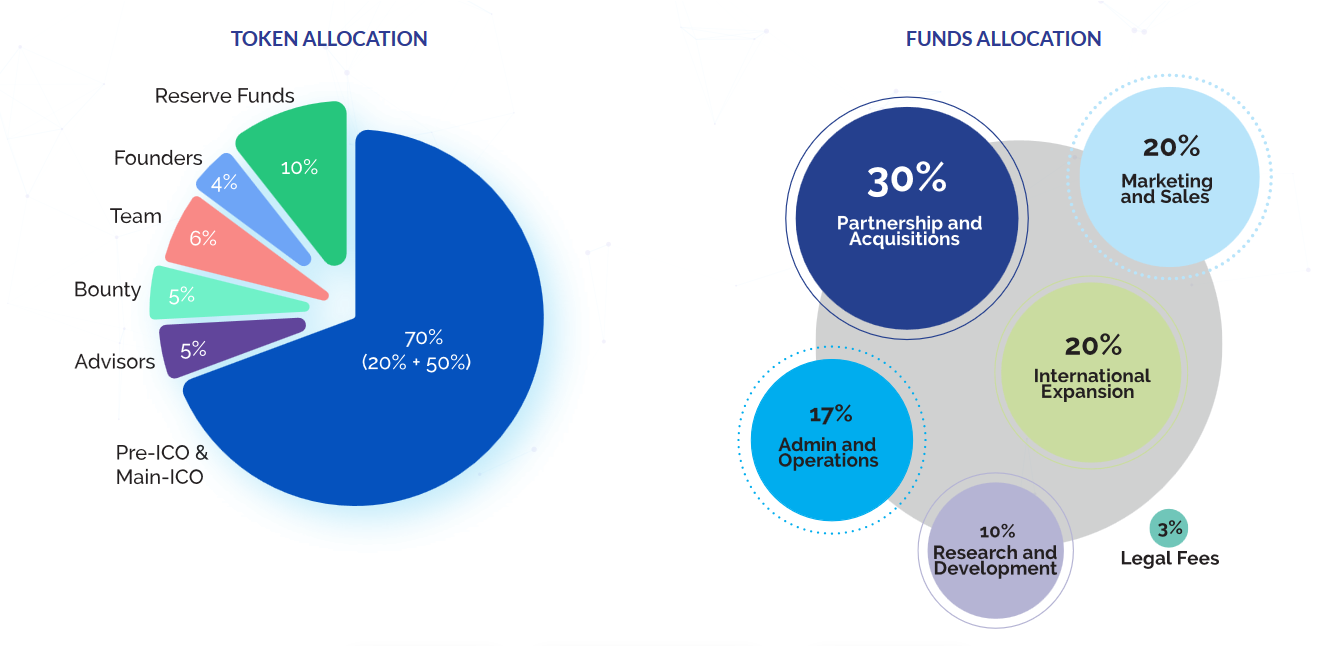 BUY TOKEN
TOKEN DETAILS
Token Symbol: BTNT
Token Type: ERC20
Total Token Supply: 50,000,000 BTNT
Initial Distribution: 35,000,000 BTNT
Exchange Rate: 1 ETH = 500 BTNT
Soft Cap: 5,000 ETH
Hard Cap: 50,000 ETH
Pre-ICO Starts: May 1, 2018
Pre ICO Ends: May 30, 2018
Main ICO Starts: June 1, 2018
Main ICO Ends: July 30, 2018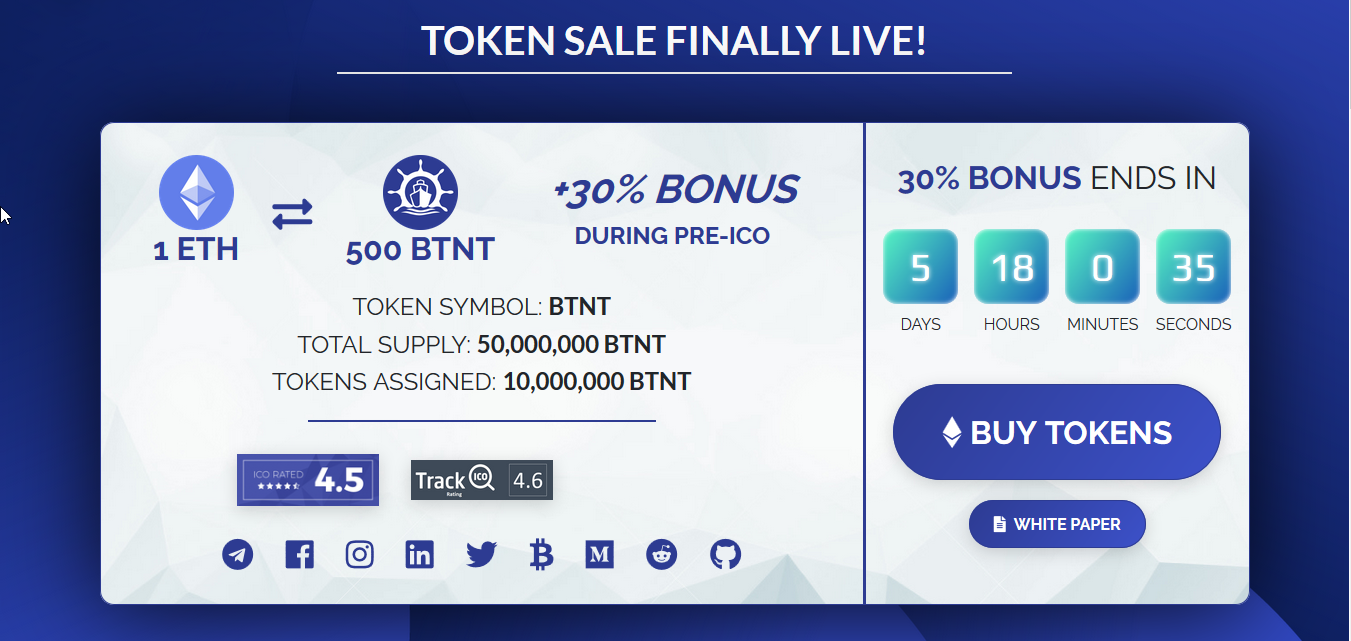 CONTRIBUTE
The Token can also be used for any of the following
• Deposit for Cargo Booking
• Platform Subscription
• Wholesale E-Commerce platform fee
• Ship Brokerage System flat fee
• Tracking System Subscription
• Cargo Booking flat fee
• Escrow Service commission
FOR MORE INFORMATION, CONNECT WITH THE COMPANY VIA THESE OFFICIAL LINKS;
WEBSITE | WHITEPAPER | FACEBOOK | ANN Thread | TELEGRAM | TWITTER |
A review done by
HOBISH