Sidera is a new platform created for consumer cryptocurrency that enables users in Point of Sale (POS) retail using smartwatch and contactless smartband. Sidera is the first blockchain technology to use the first decentralized wearable device.
Sidera is a complete, end-to-end solution for non-contact retail and point-of-sale (POS) smartwatches including full-stack reference implementation of all components. It includes a mobile application and point-of-sale (POS) terminal that is ready andworking. All of these components will be offered extensively through open source and open specifications.
Sidera is launching SmartBit, the first Decentralized Wearable Device of the world.
We are changing che cryptocurrency market allowing for the first time to store crypto on the wrist with an integrated wearable hardware wallet. Our device is a smartwatch with endless possibilities, for example:
Wrist-to-Wrist OFF-CHAIN transactions between SmartBit Devices;
Wallet entropy generation with the arm movement (usually you do it moving the mouse of the PC);
Ghost mode: you can completely hide the blockchain features keeping everything away from peeking eyes;
NFC pos payments with on-the-fly crypto to FIAT conversion: it will be possible to pay in any shop directly in USD thanks to Sidera's e-payment license filling. This will completely disrupt the crypto market allowing us to scale exponentially.
Lastly, let's talk about our advanced security. This is the most important part of the project. The security of the device, and its integrated hardware wallet, is assured by a body sensor placed under the smartwatch. This sensor will analyze from your body a few signals (movement, perspiration, etc.) elaborating a specific ID in which will be encrypted the private seed of the hardware wallet.
If somebody stoles your device he won't manage to access any funds because the sensor will reject his body.
This is a huge advancement that will allow us to go beyond the crypto market entering sectors such as:
banking/financial;
military
healthcare
Vision
Sidera will help to generate demand for new and old, as well as big and small cryptocurrencies.
No other online cryptocurrency exchange can bring in new cryptocurrency users from this segment and in the same number, thanks to our powerful focus on attracting the consumer market.
Sophisticated and Unique Features Sidera Wearable Device (DWD)
Global Measured and Fully Decentralized – BitSmart is a hardware wallet that can be used on your wrist and is fully decentralized and guaranteed by blockchain.
Extra Features
Provides full-featured features such as automatic transaction address detection, mobile Notifications, customized watches, ghost modes, price alerts, QR Barcode generators, trades and more. This Wearable device has also been using BitSmart smart software that will provide the latest news, weather news and can trade using this device do not be a smart or wearable device. In the near future this device will be added with 2FA authentication for third parties. BitSmart software will be released OPEN SOURCE that can be developed by the community to add new features in want.
Offline Transactions by Approaching the Wrist
This Wearable device has a proximity projection that will allow smartwatch to interact with other BitSmart devices using Bluetooth or Wifi connection with a certain distance. This feature will make it easier for users to make transactions by simply closer between the wrist of the sender and receiver. You can transact cryptocurrency OFF-CHAIN ​​in the fully decentralized way even without other third-party applications.
POS Payments Using Internal NFC Module
This device is equipped with an internal NFC module that allows you to process POS payments very quickly. NFC system is cultivated more sophisticated in the current NFC appeal. You can shop at the store using NFC very easily and quickly.
Automatically Detect Transaction Addresses
BitSmart Smartwatch Device Users can send more bitcoin or cryptocurrency in a more revolutionary way, which will detect the transaction address automatically. If you get notified about bitcoin or other cryptocurrency addresses, it will be detected automatically and then you are given the option to close the transaction notification or send the funds to a specific address.
Sidera Blockchain Technologies SmartBit features
Secure Anti-Theft System
Multi-Layer, Body Sensor,
Biometric, Facial recognition
Ghost mode
Ultra secure partition fully
encrypted in military-grade
AES-2048
Wrist-to-Wrist transactions
Off-Chain transactions
between Smartwatches
in range
Continuum
Decentralized peer-based
wearable exchange
Seed entropy generation
Accelerometer and arm
movement-based wallet seed
generation
POS Payment NFC
Worldwide POS Payments
with on-the-fly crypto to
FIAT conversion
Auto-detect
Transaction address auto
detection
Extra
Notifications, QR Codes, News,
Weather, Price alerts, Trading,
Chart views, Watch faces
Token info
Tokene QUOS
Platform Ethereum
Type ERC20
PreICO price 1 eQUOS = 2 USD
Price in ICO 1 eQUOS = 2 USD
BONUS
Pre-ICO
$100 to $1000 25%
$1001 to $50000 30%
From $50000 35%
ICO
1st week 20%
2nd week 15%
3rd week 10%
4th week 5%
Tokens for sale 36,720,000
Investment info
Min. investment 100 USD
Accepting ETH, Fiat
Distributed in ICO 72%
Soft cap 1,500,000 USD
Hard cap 15,000,000 USD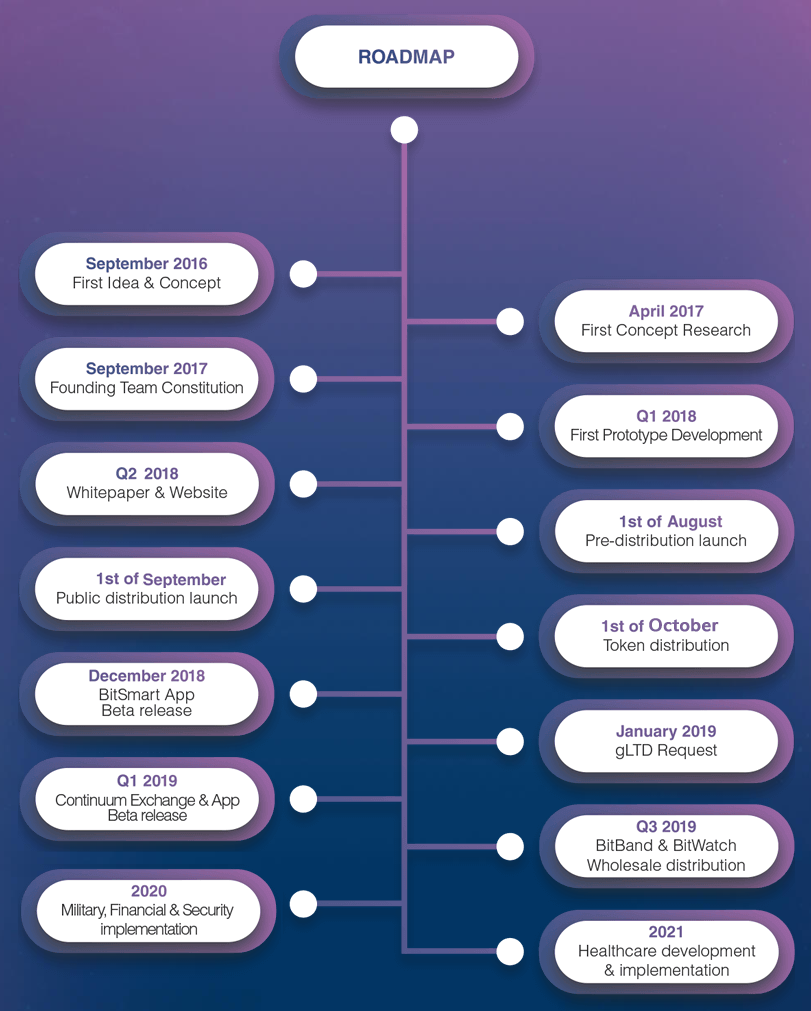 Team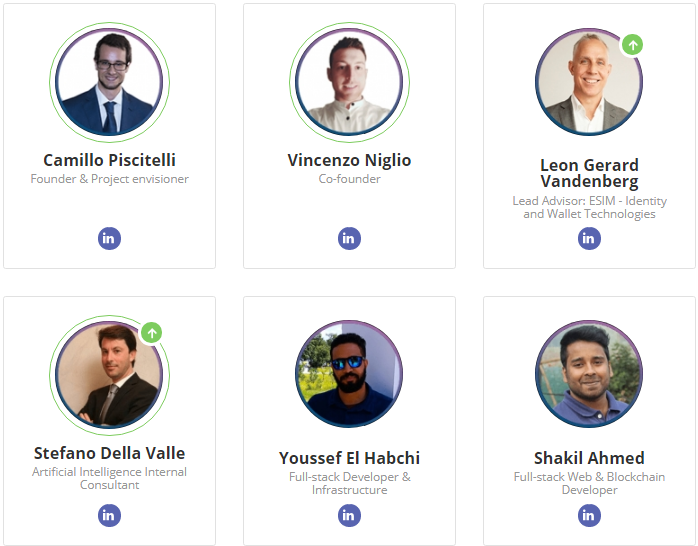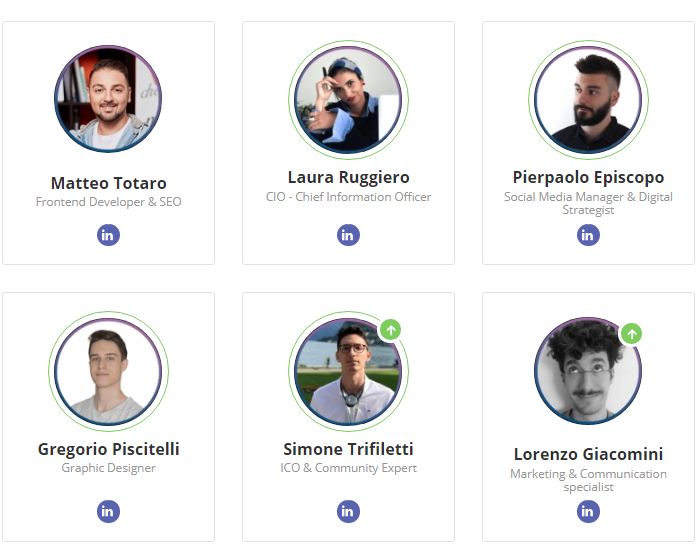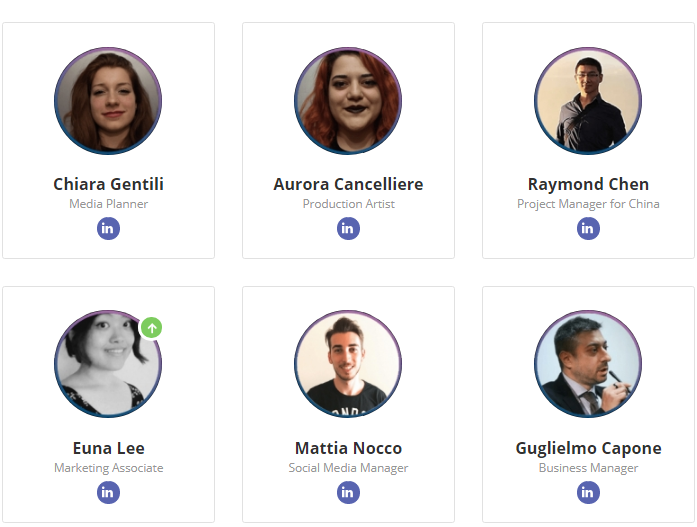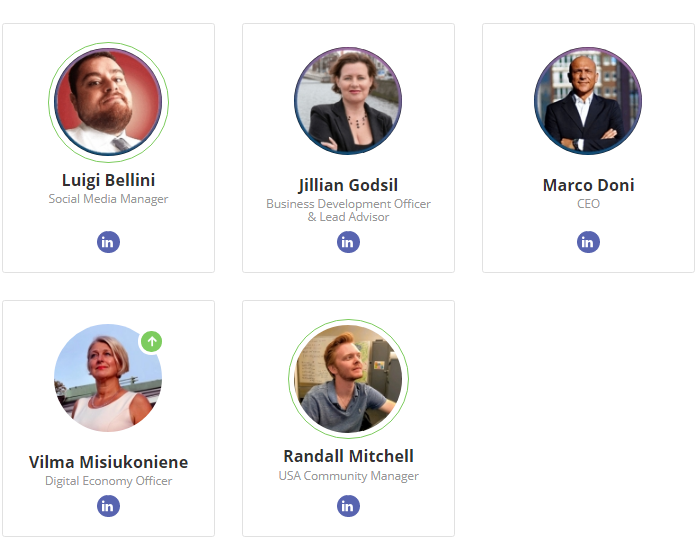 Advisors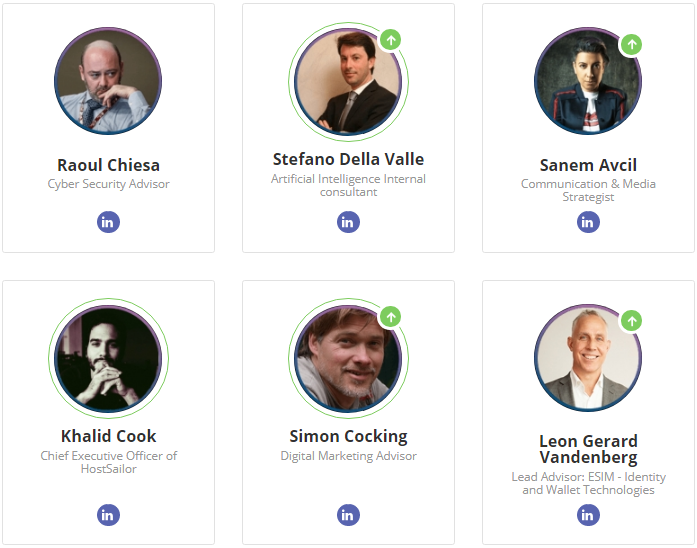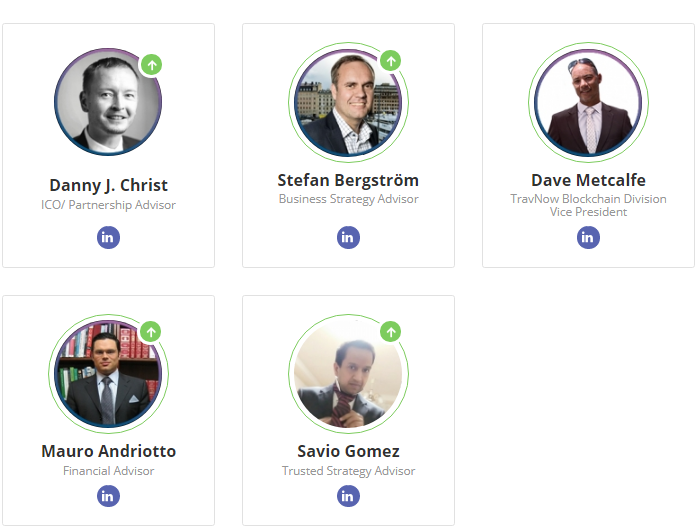 #siderablockchain #ICO #Blockchain #cryptocurrency #presale #TokenSale #startup #BountyCampaign #Investment #Exchange #Crowdfunding
Website: https://sidera.io
Whitepaper: https://sidera.io/docs/v1.0/Sidera_Whitepaper.pdf
Telegram: https://t.me/sideraofficial
Linkedin: https://www.linkedin.com/company/sidera-blockchain-technologies
Twitter: https://twitter.com/siderabc
Facebook: https://www.facebook.com/siderablockchain/
Reddit: https://www.reddit.com/user/SideraBlockchain?st=JIRSDIAI&sh=dd548a81