Skyfchain – Overview
Today i want to introduce you a project that very potential in this month . This project was rated with very high score in some reputative ico rating site such as icobench 4.9/5 ( the highest score ever in this site that i have ever seen ) , 7.3/10 in icomark.com , trackico.io with perfect score ( 5/5) . Let's find out this project together .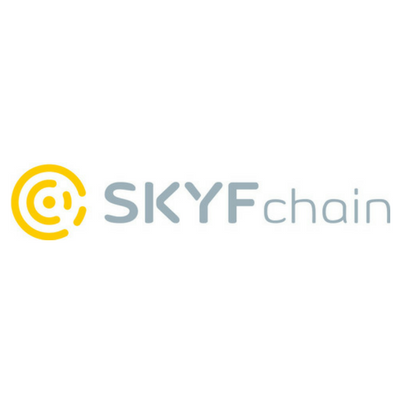 What Is Skyfchain ?
SKYFchain is the first B2R (Business-to-Robots) blockchain based operating platform. This private blockchain system provides independent secure data-exchange and payment channels for a total support of robot – centric logistics. The –
SKYFChain Operating Platform will based on private blockhain. It will use ERC20 compatible protocol for SKYFT tokens and build payment channels for exchange transactions. SKYFchain is unique because it will be designed to exclude the human as an intermediary and it will have access to confirmed clients of the first industrial heavy duty cargo drone – the SKYF drone, which is already flying. Technically, the main purpose of the SKYFchain is to integrate critical information for all market participants and organize execution of smart-contracts for transactions. SKYFchain aims to create the whole new industry of airborne cargo drones and later invite groundborne and sea-borne cargo robots for the new business opportunities.
How Skyfchain Work ?
SKYFchain project only have the fixed number of token , and every of their transaction will have to use SKYFT to activate . if anyone want to make transaction with Skyfchain , and do not have SKYFT , they can pay fiat ( USD ) money through its smart contract ,Skyfchain will use that money to buy SKYFT and use those token to operate transaction .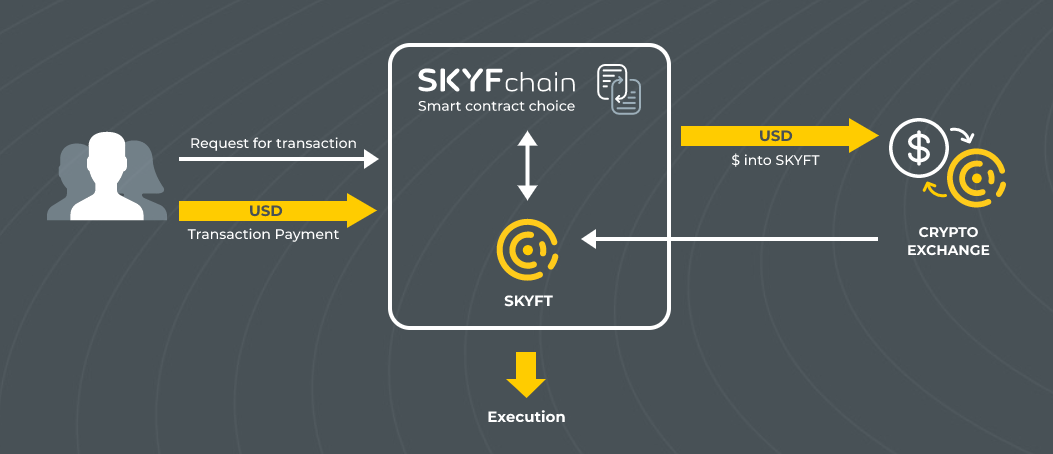 What is Skyfchain Roadmap ?
From 2014-2017 : They design and manufacture SKYF cargo drones attracted $5M; they test successfully aerodynamic technology and fully autonomous flights Q4 2017
From 2018-2019 : They develop the private blockchain; create of the international legal structure; sales of first SKYF drones and expansion of the partner network to the regions without strict regulation of cargo drones flights (CIS, Asia, Africa)
From 2020 – 2012 : They make plan to rapidly growth SKYF drone sales; inclusion of third-party drones data into SKYF-chain; lobby for new regulations in developed markets
From 2023 – 2025 : They connect ground and sea cargo robots into the system; passenger drones to follow
=> With this long roadmap , we can see that they have a longterm plan for this project , this is developed since 2014 , and they have their own product and client , this is perfectly applied in logistic field especially autonomous flights . This will be the future of logistic and transfer goods . So , for longterm , i think this project is the best choice for investors and holder .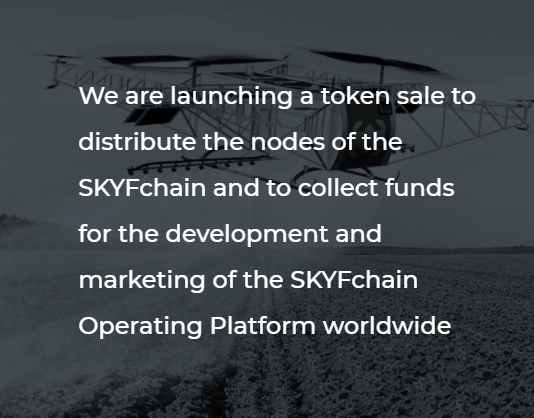 This project is still in ICO saletime , this is a great chance for you to invest in SKYFchain before it is too late , next time i will so you about the token sale information and distribution . Hope you guys enjoy and satisfy with me review , do not forget to like and follow my channel . Thanks for reading .
Some link related to project :
Author:dhavid19
Bitcointalk URL:https://bitcointalk.org/index.php?action=profile;u=1795848