SMASH Token: More Than Self-Destructing Token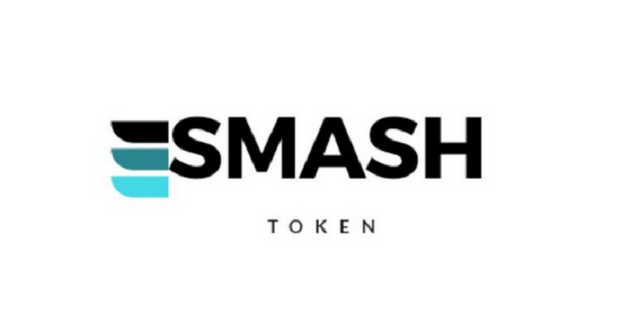 DEFLATIONARY CRYPTO CURRENCY
Inflation is often referred to as a hidden tax, because it happens behind the curtains caused by a third party. The current state of fiat currencies now is that they are subject to inflation, which causes the purchasing power of that dollar to go down as the supply becomes more and more diluted.
The solution to this problem is to create a currency designed the opposite way of the current financial system, a deflationary currency. Deflationary currencies have the ability to reduce the supply of the token through each transaction, thus increasing the scarcity of the token which increase the purchasing power of the currency, opposed to decreasing like with fiat.
The smart contract and decentralized infrastructure that the contract is written on plays an important role in making the currency trustless, transparent, reliable, and fair.
MORE THAN DEFLATIONARY CRYPTO CURRENCY
SMASH is one of the deflationary crypto-currencies. The initial supply is 1,000,000 SMASH with a deflation rate of 2% burn for every transaction. Opposed to traditional inflationary currency, where the purchasing power of the currency goes down overtime due to the lack of scarcity, SMASH token provides a smart contract enabled way to publicly verify each transaction, coming to an agreement from decentralized computation about the current state of the network. This inherent proof of deflation will be the backbone to the token growth.
Unlike any other Deflationary cryptocurrencies which is more of a social experiment than an attempt at an everyday currency, SMASH Token has real use-case. The team is developing a Social Platform which will be powered by SMASH Token. The deflationary Cryptocurrency experiment has so far proven to be successful, therefore the team have decided to take the experiment to the next level, a deflationary Cryptocurrency for Charity.
SMASH Token mission is to become world's first Deflationary Token with a real life use case. As well as to introduce a deflationary digital asset that will serve as a store of value, due to scarcity as the total supply will fall with each and every transaction.
TOKEN DETAIL AND DISTRIBUTION
Token Detail:
Token Symbol: SMASH
Total Supply: 1,000,000
Platform: Deflationary, ERC20 Ethereum
Token Distribution:
30% – Airdrop
20% – Bounty
20% – Investors & Exchange Listing
10% – DApp & Marketing
10% – Team
More Information:
Smash Token Website: https://smashtoken.xyz/
Smash Token Medium Page: https://medium.com/@smashtoken
Smash Token Official Telegram: https://t.me/SmashToken
Smash Token Official Twitter: https://twitter.com/smash_token?s=09
—————————————————————————————————-
My Bitcointalk Username: digimon6677
My Profile Link: https://bitcointalk.org/index.php?action=profile;u=2071466