SMATHIUM ICO
This project seems to be cool. I browse the website and there I learn how the smathium platform will work. As I understand it, they want to create a b2b Platform that will reward users that using their platform. Quite simple but if they can proved and show it to the public then this will be a great one. Many projects already tried it, but only few got succeeded.
SMATHIUM APP
This is the part where I am excited. As a mobile users, I always look for freebies or app that can made my life so easy. It was mentioned in the website that Smathium can be used to purchase affiliated merchants and business app.
Take a look on this image: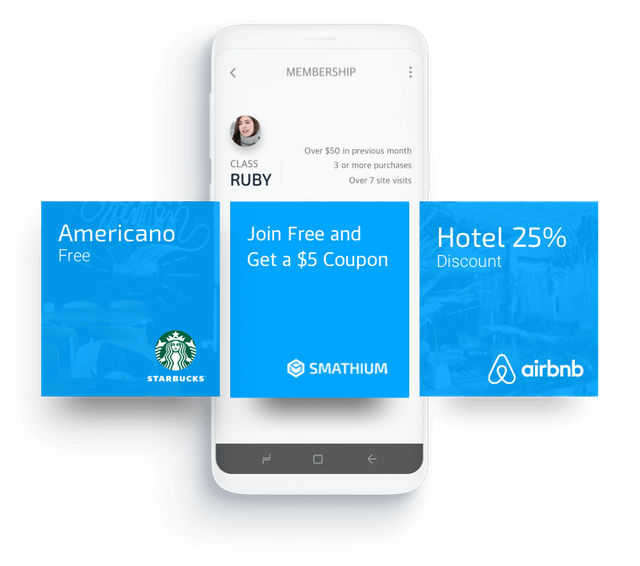 As you can see there are labels of Starbuck, and AirBnb two of the most famous establishment on the planet. This rewards from Smathium is almost same with other business app that has plenty of benefit and freebies. What smathium advantage is that token holders and users can be used for this kind of services. Cross finger Im waiting on how the app will work out. Only visuals are on the website and the app is expected to launch on the Quarter 2 of 2019. Technically their project will run on a smooth app blockchain which I think is most favoured by most people since we are in the era of mobile phones. This is the one thing Im positive with Smathium. In simple explanation for those who dont know about smathium platform. They are building a loyalty platform challenging the traditional way of loyalty program such as amazon, and other brands but cannot used the coupon and freebies without any hassle. Smathium decentralized application will be created to facilitate businesses of other merchants and they will be the middle man for those reward programs. Meanig they will create a token that can be uses for all services together with their affiliated merchants such as Starbucks, restaurants, hotels and shopping malls.
SMATHIUM UPDATE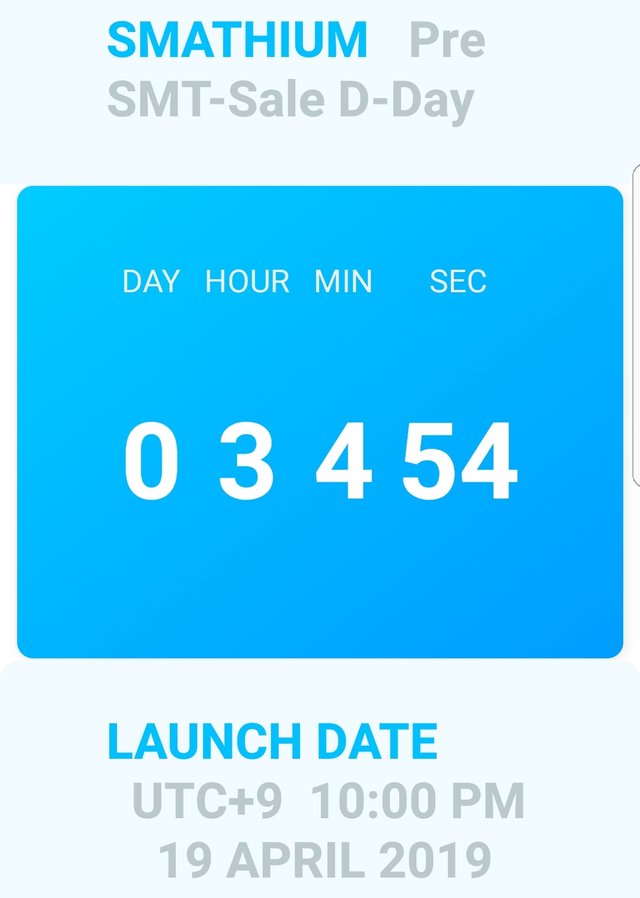 As of this writing, Smathium are few hours from the PreICO. Many already approaching with the event that will launch later when the platform is open. Also, this is a bold moved by Smathium having read an announcement made by Icodrops that one of the top exchange will list Smathium for an IEO once the pre ico is done. Hope everyone can participate with the event. Take note, PRE ICO price is 0.003 USD while the IEO is 0.006USD if you can purchase early as possible do it later. You know very well that if a project enters an IEO a possible increase on its price is expected. By joining the PRE ICO you can save more for this event. ICOdrops never posted not legit projects on their channel so I am sure Smathium will be successful.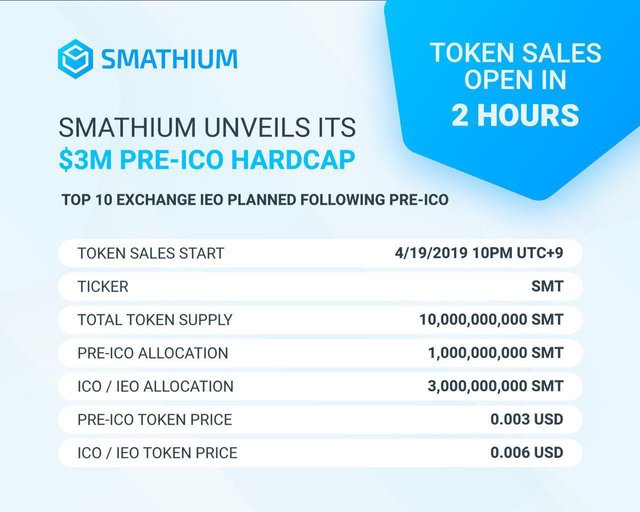 SMATHIUM IMPORTANT LINKS:
Official web: https://smathium.io/?lang=en
ANN: https://bitcointalk.org/index.php?topic=5129264.msg50507246#msg50507246
Official Smathium Token Tracker: https://etherscan.io/token/0x4b4787aace23eb70da046bcc0ccfe28d4e4fb899
Official Telegram: https://t.me/joinchat/KrHV002fqNMYGIHmfKax8w
Official Telegram channel: https://t.me/smathiumofficial
Official Medium: https://medium.com/@smathium
Official Twitter: https://twitter.com/smathium
Official Facebook: https://www.facebook.com/smathium/
Username : Ozie94
Profile : https://bitcointalk.org/index.php?action=profile;u=2103066
ETH : 0xDa2F65ea0ED1948576694e44b54637ebeCA22576