The Soar Worldwide Photography Competition is now live! the category is 'Some Things Look Better From Above', with the first prize being a DJI Spark and 2,500 Tokens.
So from this article I will basically give you information about the Soar Worldwide photography competition and how to participate it, rewards and all the other information which will be important for you if you planning to take part in this competition.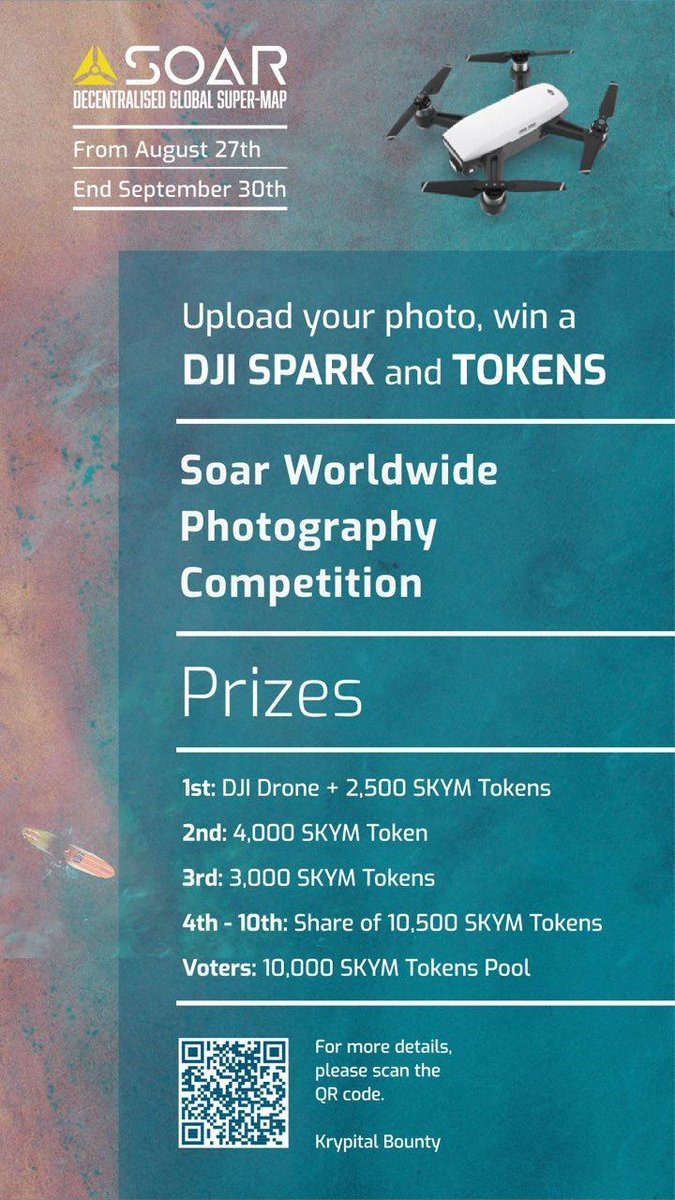 What are SKYM Tokens?
Soar's SKYM Token is a digital currency or 'cryptocurrency'. A SKYM is used to purchase content from the platform and remunerate the content creators and sponsors. It represents the value of drone content at a given place in the world.
With using Drone technology to taking photos, Soar is totally built with a concept based on drone technology. This soar decentralized platform is targeting to interconnect drone content creators with customers. The Soar team has organized a competition for drone content creators: "Soar Worldwide Photography Competition", below this is the steps to join project from the Soar project.

The Soar Project team has organized a photography competition which can be participated in by competitors from all around the world. This is not a general photography competition. The competition is actually for the photographs taken using drones, which means something similar to the images I have inserted above. And if you are a content creator using drone technology, this is the right opportunity for you to win large rewards for your clicks. So this "
Soar Worldwide Photography Competition" is actually sponsored by Soar Bounty Program managed by group Kripticals. So this competition will be active from 20th of August 2018 to the 30th of September 2018. The topic is "Some things look better from above" and what you have to do is prepare your photo under this topic and submit it for the competition. No need to say that to win a competition like this you have to be very creative and this is a very large competition as photographers from all around the world are taking part and there will be a huge competition between them. So you need to be very creative and must take care to send the best shot you have taken.
HOW TO ENTER?

Step 1: Join Telegram Bounty Group: https://t.me/KrypitalBounty
Step 2: Finish this "Soar Worldwide Photography Competition Registration Form"
Step 3: Check you submission status: https://goo.gl/RLiVjD
Step 4: If your photo is picked, it will be shown in the website gallery of https://sites.google.com/krypital.com/soar/home , and you will be contacted via email in 7 business days.
Time – (6 weeks)
TIME SCHEDULE
From 8/20/2018 to 8/26/2018: Take your photo
From 8/27/2018 to 9/16/2018: Submit your entry to the competition
From 9/17/2018 to 9/23/2018: First round of the competition
From 9/24/2018 to 9/30/2018: Final round of the competition
COMPETITION PRIZE POOL
Soar project has allocated a very large prize pool for this photography competition. The winner of the competition will get a valuable DJI Drone and 2,500 SKYM Tokens . And second place will win 4,000 SKYM Tokens and the third place will win 3,000 SKYM Tokens. Here is the summery of reward pool for the winners of " Soar Worldwide Photography Competition"
1st: DJI Drone + 2,500 SKYM Tokens
2nd: 4,000 SKYM Tokens
3rd: 3,000 SKYM Tokens
4th – 10th: Share of 10,500 SKYM Tokens
Voters: Share 10,000 SKYM Tokens
The DJI Drone as the 1st prize of the contest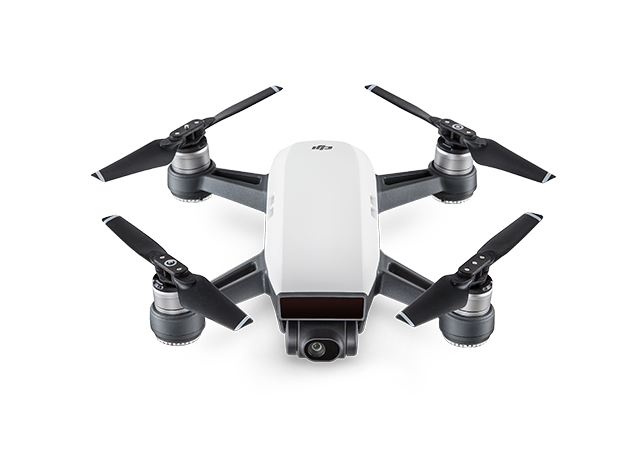 In this picture you can see the DJI Drone that is awarded to the winner of the Soar Worldwide Photography Competition.
There are many interesting features about this drone.
QUICK LAUNCH
With Face Aware, Spark lifts off from your hand by recognizing your face. It takes off and hovers in place within seconds of powering on.
SIMPLE CONTROL
Take amazing aerial photos using just hand gestures, without a remote controller or mobile device.
CREATE WITH EASE
Intelligent Flight Modes and intuitive controls help you create cinematic aerial videos with just a few taps
EDIT AND SHARE
The DJI GO 4 app features automatic editing templates and an array of filters. Quickly edit videos and share them straight to social media.
INTELLIGENT FLIGHT MODES
Smart, reliable, and incredibly intuitive
HIGH-PERFORMANCE CAMERA
Amazing images and stabilized video
FLIGHT PERFORMANCE
Awesome potential, immersive experiences
👉 50kph – Powerful Propulsion (Remote controller (optional accessory) required.)
👉 2km – HD Wi-Fi Video Transmission (Unobstructed, free of interference, with remote controller when FCC compliant.)
👉 16min – Max Flight Time (Estimated flight time based on flying in windless conditions at a constant speed of 12.4 mph (20 kmph). Actual flight times may vary depending on your environment.)
👉 FPV Flight – Immersive Experience
How to win?
They will open our competition voting entrance through Telegram Bounty Group: https://t.me/KrypitalBounty on 9/17/2018. Please join our group when you register. Don't forget to invite your friends to vote for you!
The Soar team reserves the rights to make any changes to the rules or terms of conditions if deemed necessary. Terms and Conditions, please refer to https://soar.earth/terms.html
All the photographs must be originally created. Submitter must be the owner to be qualified.
All the token rewards will be distributed in 8 weeks after the bounty program end.
THINGS TO KNOW ABOUT THE PHOTOGRAPHY COMPETITION
"Soar Worldwide Photography Competition " will open a voting entrance for this competition through Kryptical Telegram Bounty Group, if you haven't joined yet you can join the group from this URL (https://t.me/KrypitalBounty) You have to submit your photo before 9/17/2018. Soar team always have the rights to change the rules and terms of this competition anytime. you can check the terms again from this URL ( https://soar.earth/terms.html ). You will receive your token within 8 weeks after the bounty ends. So don't miss this great opportunity.
Follow the link below for more details about Soar project & the competition :
https://sites.google.com/krypital.com/soar/home
So this is a very good opportunity for all of us to win great rewards by participating in this Soar Worldwide Photography Competition. We all know that Soar is a very reliable promising project and it is a great opportunity to win SKYM Tokens as they will have a great value in the future as the project develops.
BRIEFLY ABOUT THE PROJECT
Soar project is a very new project which is in its early stage. But it has a unique concept. Considering the very high demand for the photographs and videos created using drone technology we can see that the project Soar has a very bright future.
Soar Official Website: https://t.me/SoarEarth
Campaign Special Link: https://soar.earth/?utm_source=content&utm_medium=bounty
Krypital Bounty Group: https://t.me/KrypitalBounty
Soar Telegram Group: https://t.me/SoarEarth
Krypital News: https://t.me/KrypitalNews
My Bitcointalk Profile :  https://bitcointalk.org/index.php?action=profile;u=1183989