SOOM NETWORK
SOOM 4th Blockchain is a blockchain-as-a-Service platform designed to meet the needs of organizations willing to fully take advantages of Blockchain's tremendous potential without the cost and burden of developing, maintaining and updating the backend of a complex network of nodes. 4th Blockchain's innovative features such as Grouping algorithm, Proof-of-Transaction and mobile wallet mining allow the platform to support a tremendous variety of conventional and smart-phone based projects from a wide range of industries such as payment systems, customer services, real estates, banking services or telecommunication. SOOM Blockchain uses innovative consensus algorithm, named Proof-of-Group-Stake(POGS) which was developed by SOOM TECH.
SOOM FOUNDATION
The Foundation is committed to developing a robust governance structure and managerial assistance to general affairs regarding the overall operation and harmony of 4th Blockchain ecosystem.
Non-profit organization, supervised by Swiss Federal Supervisory Authority. The Foundation is exclusively and directly serving charitable purposes. It does not pursue any profit and is not geared toward profit.
Purpose
Overlook the development of 4th Blockchain ecosystem and support the evolution of the ecosystem.
Governance
The Foundation board decides by simple majority vote. Board of trustees elected for one-year term. Re-election is possible for an indefinite period unless there is a reason for resignation.
Supervision
Audited once a year by a Swiss external auditor. The auditor shall review the accounting of the Foundation and provide the board and the supervisory authority with the report on the result of the review.
Functions
Promote 4th Blockchain ecosystem by supporting and financing research and development activities deemed appropriate by the board of trustees.
Engage with various corporations, partners as well as banks, regulators and other third parties to the benefit of 4th Blockchain ecosystem.
Educate the public about 4th Blockchain ecosystem. Organize conferences, conventions and other events that promote the ecosystem.
SOOM TECH
SOOM Tech. is the corporate entity that is responsible for the development of 4th Blockchain core technology, maintenance of its network and expansion of the platform under the governance of SOOM Foundation.
Location
Singapore
Private Limited
Purpose
Development of 4th Blockchain technology
Functions
Development of 4th Blockchain core technology.
Maintenance of 4th Blockchain's network.
Development of SOOM Wallet. Customer support.
Development and issuance of SOOM Coins.
BaaS service provider.
Custom chain creation and maintenance services.
Consultancy and expertize services
SOOMPAY
SOOMPAY is a S.K;orea based mobile payment company providing merchants across Asia comprehensive solutions to support the major Chinese mobile payment services; Alipay, Wechatpay and Unionpay Quickpass.
Merchants using SOOM Pay see transactions being automatically settled in their local currency while Chinese travelers enjoy seamless payment via their favorite mobile app.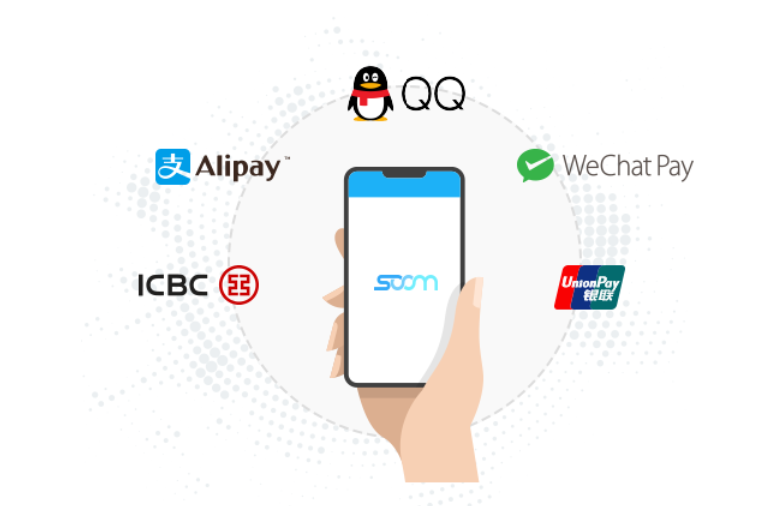 The company ultimately seeks to harmonize the mobile payment environment by gathering the majority of successful mobile payments providers worldwide into one single application, SOOM Pay.
Meanwhile, SOOMPAY created a SOOM coin based reward mechanism to not only decrease its affiliated merchants' transaction fee expenses, but also to encourage the use of 4th Blockchain and SOOM coins among merchants.
Finally, SOOMPAY will be the first enterprise to take advantage of 4th Blockchain platform for the development of a mobile crypto payment service. The service will allow both customers and merchants to perform in-store transactions via the cryptocurrency of their choice (BTC, ETH, DASH…) The service will be implemented into SOOM Wallet and state-of-the-art POS terminal called X-POS.
Security: Card fraud like card duplication can be prevented
Private information can be protected
Fast transactions: Provide faster transaction processing than banks
Support fast cross border transactions
Low commissions: No bank and third-parties commissions. No need to worry about high cross-border commissions.
Simplicity: Useful for retailers and customers.
Useful for countries where banking infrastructure is at low level.
SOOM COIN DISTRIBUTION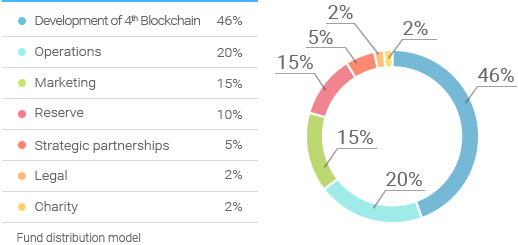 TEAM
Team seems to be the strongest part of this project. It consists of innovative and talented people. Of course I cannot complain if we talk about their professional level, guys indeed are experts on their field.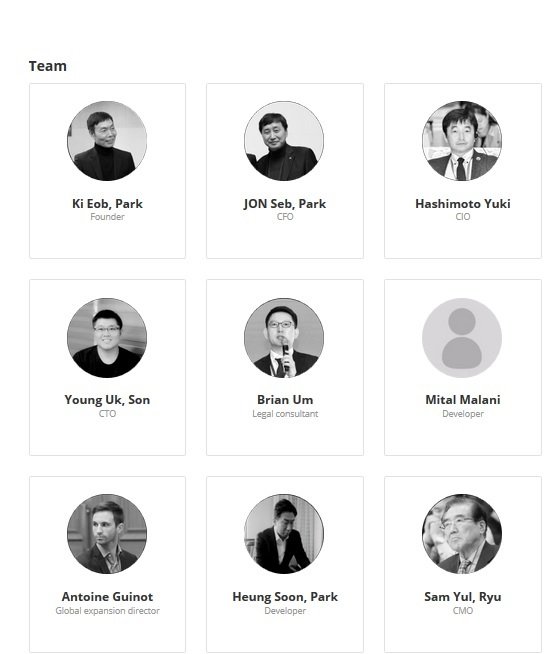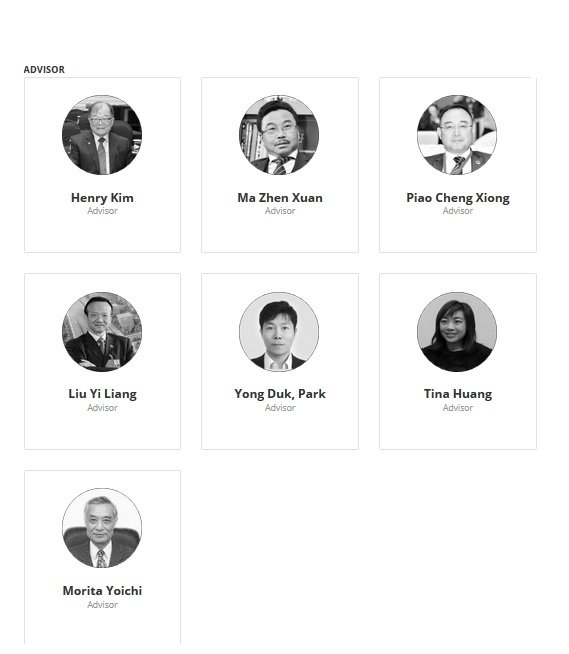 Being the most futuristic project in blockchain SOOM is creating utility bill payment to ensure they fulfill the ecosystem toward mass adoption but unstable legislation in most countries remains an obstacle but the team believe mass blockchain adoption will be able to breach in the 2 to 5 years to come.
For more information, please visit:
Author : Maniecool
Bitcointalk profile link: https://bitcointalk.org/index.php?action=profile;u=1692995
ETH Address: 0xc7a5bdAa10D8C40f7a7FAF35995C794bB769166b