Soundeon; Decentralized and Vertically Integrated Blockchain Music Platform.
The advent of the internet has ensured a steady growth of the music industry. Perhaps the most obvious of this growth is in the music streaming business.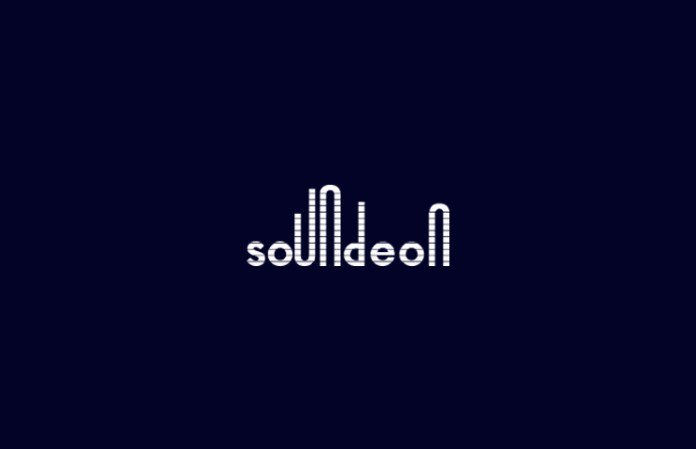 In 2016, the streaming revenue growth was a staggering 60.4 percent. In fact, it currently makes up half of the recorded music revenue worldwide. The most successful of these streaming services, iTunes and Spotify make more profits which often benefit the cliques of powerbrokers rather than the actual artiste.
Furthermore, the growth of the artist's income through tour and events has causes intermediaries to pop up all over. These middlemen have turned something as simple as ticketing into an extortion scheme, victimizing both artists and fans in the process. This was why Soundeon was created.
Now that we are done with the basic introduction, let's deal with the first and most important question;
WHAT IS SOUNDEON?
Soundeon is a Blockchain platform that proposes a solution that'll invigorate the basic business with fairness, trust, transparency, and more importantly, independence. Users will be able to unleash the value potential of merging recorded music and ticketing into a great experience for the fans.
We are talking about the first vertically integrated Blockchain solution that goes beyond live ticketing and digital multimedia distribution. Soundeon is expected to use its registered Creative Smart Contract to provide a transparent and trustless music right management, including a ticketing environment that does not include any intermediary for performing artists and fans alike.
And all these will be based on the proprietary Ethereum-based protocol.
HOW SOUNDEON WORKS
According to the whitepaper, Soundeon is a decentralized Blockchain-based musical and multimedia platform built on the Soundeon ecosystem.
To understand how this platform is supposed to work, you need to have a full picture of what the developers of the Soundeon are trying to achieve. According to the whitepaper, the primary aim of this platform is to discover new talents.
Also, the developer seeks to empower creators to take control of their work. And they intend to achieve this by creating a Blockchain based digital media rights management, including an uncensored, fair, immutable and transparent live ticketing environment. At the end of it all, the platform is supposed to foster a closer relationship between fans and artist.
The service offered by this platform covers all aspect of the music industry. These include;
• Creation and copyright of a work
• Contractual resale of future and existing music asset
• Concert organization
• Ticket sale
All these are made possible through the use of Creative Smart Contract and developing the initial application layers outlined below;
MUSIC TOKEN SALE
The music token sale is supposed to enable artists launch their own Token sales. This implies that, they'll be able to finance personal projects using the support provided by the Soundeon community. The platform is supposed to enable artists record a new track, album or shoot a new video.
This platform will also enable music fans try out as music producers. By vesting into talented musicians, they'll become co-owners of copyright. That means, fans can receive returns on future royalties and other revenue streams such as, concerts, music streaming services, and public performances.
SOUNDEON EXCHANGE
This is a tokenization tool and a decentralized exchange of intellectual property. This is where users are supposed to purchase or sell their royalty income. So, songwriters, artists and tight owners that use the Soundeon Monitor to register their creations will be able to sell part or all future earnings of their work.
This makes it possible for independent artists to compete with the big labels. Also, it offers music fans the opportunity to create a diversified personal music royalty portfolio.
SOUNDEON TIX
This is a Blockchain based ticketing solution that is optimized for the fans and is embedded on the Soundeon environment. Necessary measures such as dynamic QR codes and Creative Smart Contracts have been taken to prevent ticket scalping and fraud.
Soundeon Tix was created to enable organizers take complete control of ticket resells on the primary and secondary market.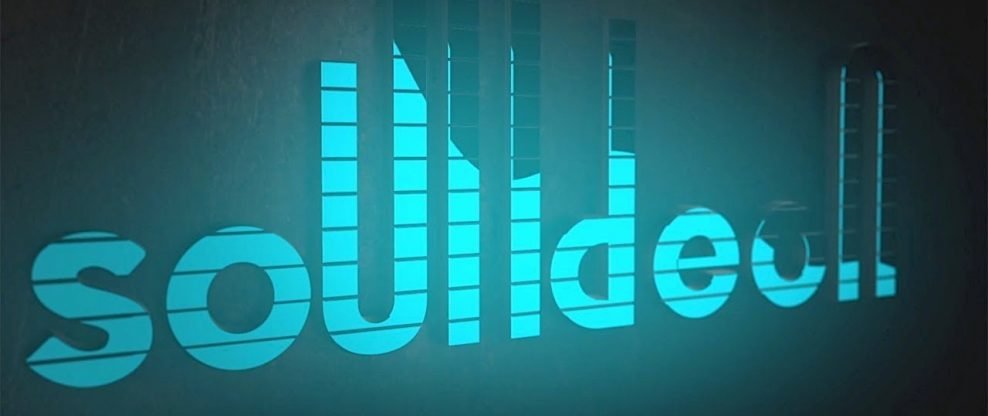 SOUNDEON MONITOR
This is all about the data. It includes royalty data aggregation form Soundeon and other third party providers. There is also an integrated data analytics that displays all aspect of creative input by the artist, such as royalty collection, copyright, ticket sales.
As such, fans will be able to track and analyse the royalty accumulation of their music portfolio. This accurate information will make it possible for them to make informed decisions when purchasing other musical assets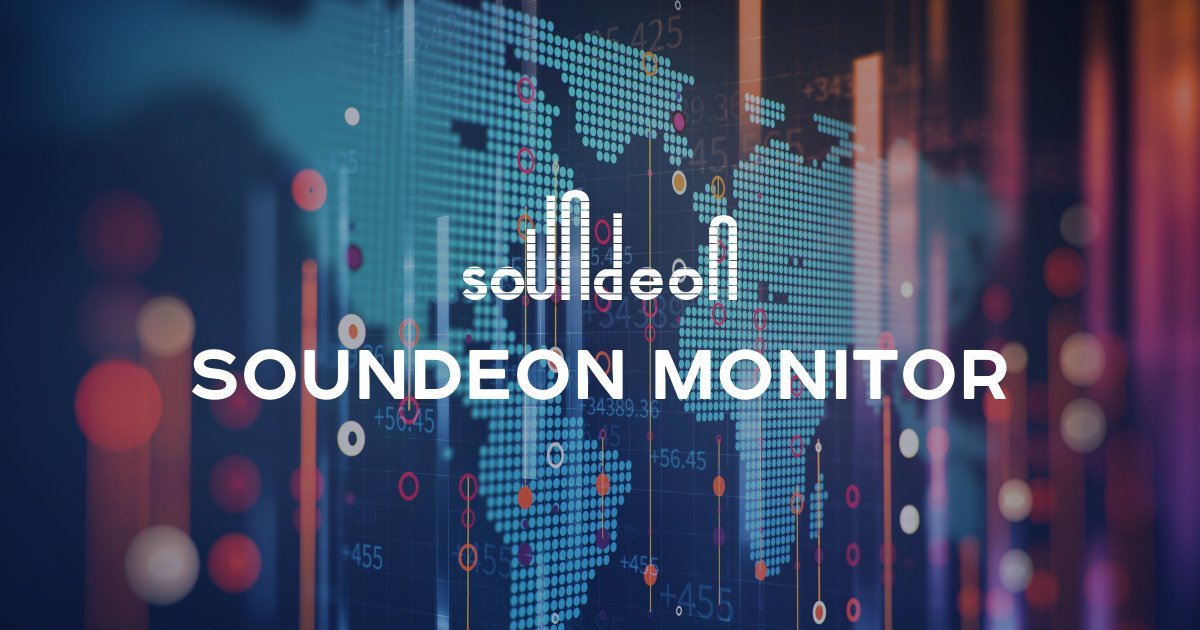 SOUNDEON PLAYER
This is a music player that depends on Blockchain technology for a transparent royalty distribution. Artists that are using the Soundeon Monitor will have the option of distributing their work via this music player.
The player is expected to collect data, which is entered onto a validated decentralized registry, on the number of times a track is played. Consequently, Soundeon members are expected to receive a fair royalty distribution and a highly accurate listener analytics.
SOUNDEON TOKEN
This is a utility token that was designed to align economic incentives among users of the platform. Soundeon token is expected to be used as an incentive and reward for early adopters who contribute value to the platform through network effects.
Some uses of Soundeon token include;
• As a utiliity prepayment mechanism for services rendered on Soundeon
• Ensures a frictionless nature of tokenization
• It makes micropayment possible with low transaction cost
• Provides value to the listener
• Functions as liquidity facilitation mechanism for the artist
Please note that other form of payment will be accepted on the Soundeon environment. This include all major cryptocurrency and fiat currency.
TOKEN SALE
The soft cap for the token sale is $3 million, while the hard cap us $7 million. This implies that, if this minimum cap is not reached, the funds will be returned to the contributors. Also, if the marketing phase of this project is not reached, the roadmap is expected to adjust. According to the whitepaper, this is to ensure platform longevity and tokenomic sustainability.
Any unsold token will be locked for a year. This measure will be taken to ensure the commitment of the Soundeon team towards the longevity of the media environment. After this lockdown period, the token will be used for the Soundeon global marketing campaign.
TOKEN DISTRIBUTION
According to the whitepaper, 65 percent of the tokens sold during the event will be used for product developments and operations. It will also be used for a global marketing expansion. The project founders are expected to hold 14 percent of the tokens.
The visionaries of the project, those that made it possible to start this endeavour are expected to receive 4 percent of the tokens. However, the will be reverse vested after 12 months. Six percent of the tokens will be held by ambassadors and advisors. These are the people that assisted the team in industry specific expertise.
The bounty pool is expected to receive 3 percent of the tokens and another 2 percent is expected to be sent to the reserve fund. According to the whitepaper, a final 6 percent of the tokens will be used for philanthropic programs. It will be used in promoting the arts in disadvantageous communities.
---
---
Source
Website: http://soundeon.com/
Whitepaper: http://soundeon.com/Soundeon_WP.pdf
Twitter: https://twitter.com/soundeoncom
Facebook: https://web.facebook.com/soundeon
Medium: http://medium.com/soundeon
Telegram: https://t.me/soundeon
Youtube: https://www.youtube.com/channel/UCH7BMpHF2DgDyLyhzl_2DSQ
Bitcointalk URL: