Hello guys, after a vacuum due to my deteriorating health, this time I'll start writing more articles/review about some projects that I think are good. This time I will write a short article about what is SP8DE and some of its advantages , So let's start guys!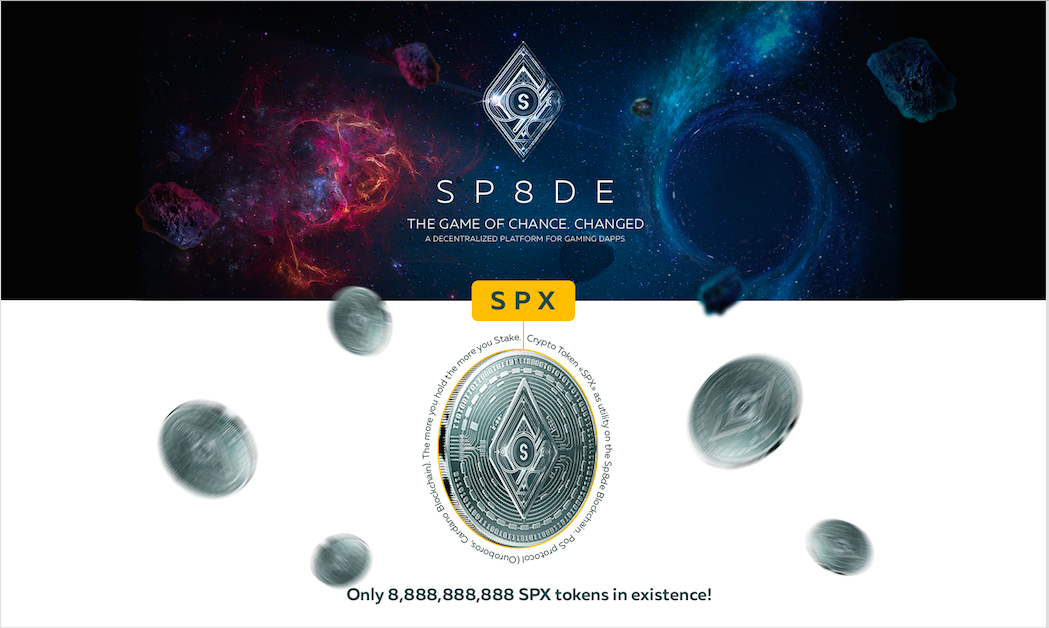 What is SP8DE?
SP8DE is a blockchain platform dedicated to developing and running distributed casino applications. Spades are also designed effectively for all casino And it targets to create a transparent casino with blockchain technology. Which means not to judge but they try to change the existing system, does not mean the old system is bad but of course we need improvisation is not it? that's the purpose of SP8DE
The advantages of SP8DE
Spade makes blockchain called Cardano (25). What its cardano? what are the advantages of the others? Cardano Project its a monumental work that embraced the best practices and bring a new innovations in cryptocurrencies and packed them into a single-of-art system. This is great right?
This is illustrate how Spade provides an environment for the design of gambling applications :
1. Close-to-absent transaction fees and Proof-of-Stake powered scalability that is beyond the reach of any other    on-chain casino protocol currently in existence;

2. A mechanism to generate decentralized provably uniform randomness at arbitrary time-spans; 5  Contents  SP8DE
3. Provides rich Smart Contract functionality that allows for creativity in game design that is bounded solely by the fantasy of the developer (and the demand for the resulting product, of course); As we have mentioned multiple times before, fairness of the outcome is essential for gambling, it is the
And of course there are many other advantages, you can see for yourself on their website here : https://sp8de.com or their bitcointalk Ann thread https://bitcointalk.org/index.php?topic=2659341
SP8DE Team :
Alexey Kashirsky CEO & Co-Founder 
CEO and Co-founder  IT Mining Engineer  graduate the Moscow State Mining University  MBA program of Mining Nitu "MISiS"  Adviser to the General Director  of NP "Miners of Russia" and an  adviser to the Russian Academy  of Natural Sciences,  in the association  "Industrial minerals"-  an assistant to the president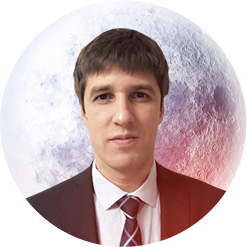 Linkedin : https://www.linkedin.com/in/alexey-kashirsky-166997b2/
Mikhail KrapivnoiCIO & Co-Founder
CIO & Co-founder ex Ceo of Man & Machine A robotics research CompanyMulti Entrepreneur Champion in Online Poker and Chess Member of the AI Research Association Blockchain Evangelist And just a cool guy.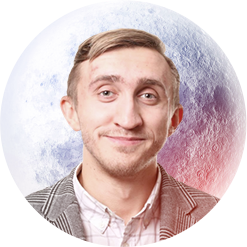 Linkedin : https://www.linkedin.com/in/mikhail-krapivnoi-1601a1142/
Evgeny BorchersCVO & Co-Founder
A visionary, experienced business expert focused on cryptocurrency investing, Fin-Tech, and affiliate marketing since 2013. Co-founder of a number of Fin-Tech projects, the most recent one of which DCEX,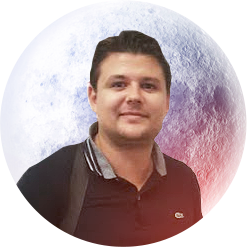 Linkedin : https://www.linkedin.com/in/evgeny-borchers-53906168/
Alexander BaykievCMO & Co-founder
Responsible for the digital marketing, media communications, and creative content development to develop and sustain the brands of a number of bussinesses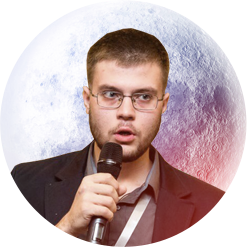 Linkedin : https://www.linkedin.com/in/alexander-baykiev-12654814b/
Artemy ZorinAdvisor Graphics Design
Interactive designer user interface and visual and visual style for web and mobile applications. Visual design and branding manager, head of design department, "Yodiz" studio. Cool Dude. Loves Blockchain.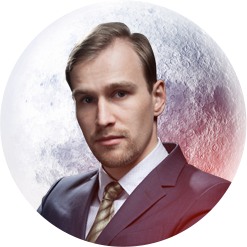 Linkedin : https://www.linkedin.com/in/temazorin/
Alexander UglovAdvisor Marketing
Blockchain-evangelist, visionary. Has experience of staging in several projects C(SONM, Humaniq, etc). CEO of the Russian Media digital agency. 8 years' experience in Internet marketing and creating web services.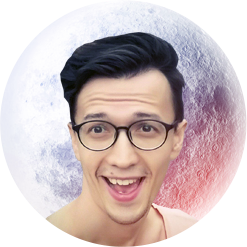 Linkedin : https://www.linkedin.com/in/uglovs/

Norman Chou Advisor Strategic Business
Norman Chou is an blockchain enthusiast and believes that blockchain will impact esociety in the most positive ways. worked for technology companies including CDW Dell, and EMC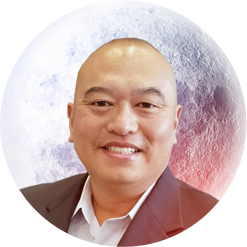 Linkedin : https://www.linkedin.com/in/normchou/
Lyubomir Serafimov Advisor Operations
Served as a risk manager in a number of firms in the financial services industry, built risk systems and processes supporting the liquidity provision of cryptocurrency exchanges, and developed arbitrage trading strategies. An economic advisor to the Open Trading Network project and a Chief Strategy Officer at a digital currency exchange – DCEX.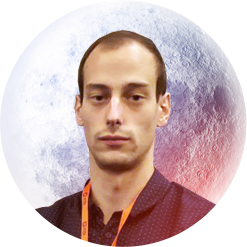 Linkedin : https://www.linkedin.com/in/lserafimov/
Roadmap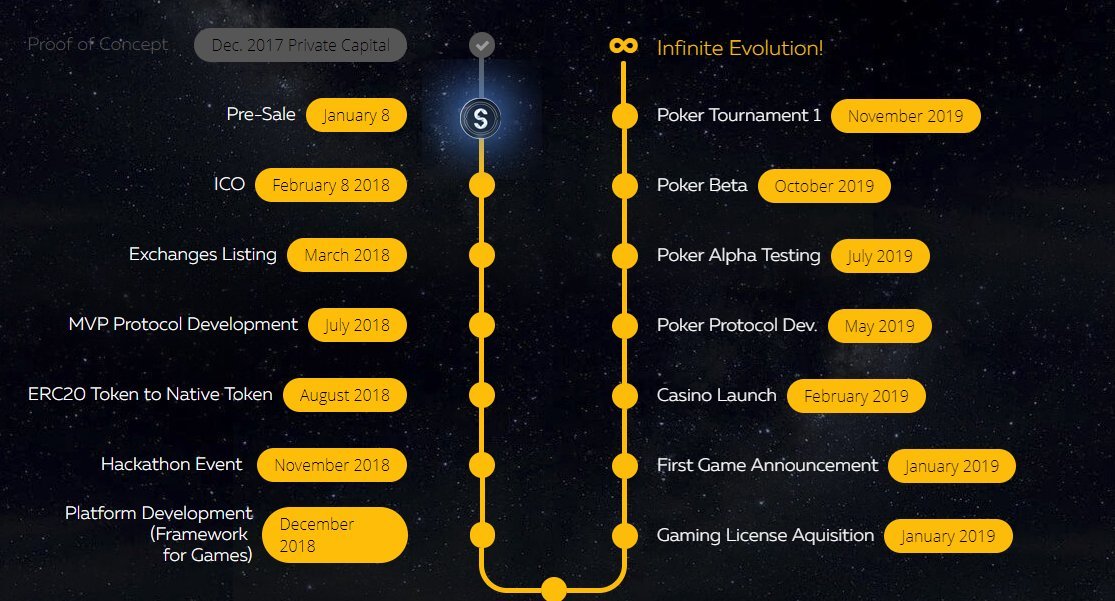 Distribution
Token distribution will be 8,888,888,888 SPX of which 3,655,555,558.4 (41.125%)
And will be in the form of token sale and 3,455,555,552 (38.875%) will be given as a jackpot to those who have participated in the "token sale" rounds.
The rest of the tokens 1,777,777,778 (20%) will remain with the team.
Tokens that remain with the team and the Sp8de Foundation might be locked for a period of one year after the ICO.
The SPX ERC-20 token will be distributed to all participants in the ICO after the end of the ICO itself.
Pre ICO Tokens will be called DSPX (for regulation reasons)
ICO Tokens will be called SPX.
After the Tokens will fully distributed all DSPX Tokens will become SPX
Token Sales
They invite you to enlarge this Platform, to reach the Broader Society. We will release the Token under the name as "SPX Token "
•  Name -
•  Total supply - 8,888,888,888
•  Token sale - 3,655,555,558.4 (41.125%)
•  a jackpot to those who have participated in the "token sale" rounds -  3,455,555,552 (38.875%)
•  Marketing - 1,777,777,778 (20%)
•  Soft cap - US$4,000,000 (four million)
•  Hard cap - 49,033 ETH.
Conclusion
We believe that blockchain technology is the most important part of it, and we can build a platform that is safer and better than similar platforms. And with this system we have designed, we hope to provide you with a decentralized protocol based on technology blockchain that will give you a better experience in the gambling industry.
So For now i think enough , if you want to know more about this project or closer to the team you can visit the link below. Thank you guys already read myshort  article!
Website: https://sp8de.com/
Whitepaper: https://sp8de.com/sp8de_white_paper.pdf
Telegram: https://t.me/joinchat/B-YJaQ_ULpPKAzPHFPUa-Q
Facebook: https://www.facebook.com/sp8deofficial/
Twitter: https://twitter.com/SP8DE_Official
Bitcointalk Profile Link : https://bitcointalk.org/index.php?action=profile;u=1535797