Technology amazes us everyday like a magic. Diversity of technology brings our imagination to a new level. It await everyone to be ready for new amazing innovation. Technology has modernized our society and the cities around us are getting advanced. Man always give attention to new things and wants to see surrounding things would look like science fiction movies. In fact, we cannot imagine easily how our future would look like.
The advent of Internet has brought a new revolution in the history of human life. And internet plays very active role in modernizing our society. Today Internet, has become a part of our life and we can't imagine living without it. And if Internet stops our world literally stands still. Every industry, organization, company and any other service has rely on Internet technology. Thanks to this wonderful technology.

Problems
Till now you get to know how Internet is important to us. The actual problem is not due to it's presence but in the quality of its process and its price. You may probably thinking is this really a problem? But I will tell you, yes! The price that we are paying for internet speed is matters. You have to just observe, how many open WiFi spots you find around you. May be one or two or no. And even if you find them you will notice very low speed or the speed gradually decreasing. Very rarely we get free internet spots with good speed. Naturally, in every country or area we have to purchase internet packages with different speeds and prices. And in many cases even paying high price the quality of internet speed we get is too low.
Many of us often time face this problem and they know how much it irritates. Let's take an example, when you visit a restaurant or hotel and while you are waiting for your dinner or lunch, you decide to check your emails, news or social media networks for any updates. You find that your mobile network is not catching up internet and the restaurant WiFi is password protected and the waiters didn't remember the password. This situation is so horrible, right!
Unfortunately we don't have free public WiFi services in the city you live. This matters most because you often visit these places and you have to suffer it. As development and progress does not stand still it is continuously evolving. Now, thanks to a team of professionals who are committed to solve this problem by innovative ideas.

About the project
The project that we are discussing today is called StacksCity. The main aim of this project is to create a blockchain technology powered decentralized platform which provides high quality WiFi service by setting up intelligent stacks. StacksCity brings a new era in WiFi Internet. It has intelligent stacks or elements which provides high speed, reliable and secured Internet service to transfer high volume of data for IoT and other devices.

StacksCity wants to create fully WiFi integrated modernized city, where public can get high quality WiFi service. The project team wants to integrate a network of stacks which provides high speed WiFi service in every area of your city. Decentralization and crypto token helps the project to achieve this.

Advantages and features
StacksCity project provides many advantages, although everyone wants cost effective quality WiFi service:
• firstly, it provides quality WiFi service at affordable price;
• secondly, it provides institutions a quality service, institutions need to install stacks, which not only provides high speed WiFi service but also allows them to earn from advertisers by running their ads within the WiFi network;
• lastly, StacksCity provides an ultimate platform for advertisers. It allow advertisers to broadcast their advertisements for a particular stack in the city network. Here they choose one or more stacks, this helps them to display particular ads for a particular location/area. Also brands can target audience based on geo locations through the stacks. Thus people will see brand advertisements of their interest and it makes the advertising effective and efficient.;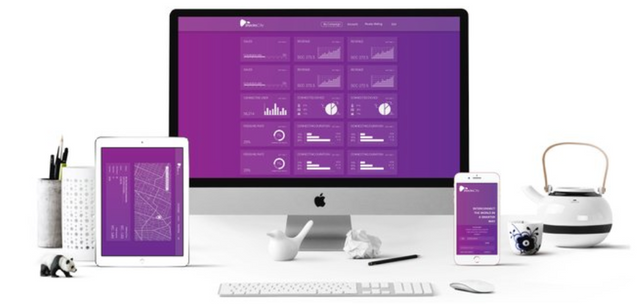 StacksCity provides beneficial service for audience and advertisers. With this, StacksCity completely eliminates intermediaries which helps in the reduction of cost price, which is advantage for advertisers, WiFi users and other platform participants.

Token structure
The StacksCity project uses its own internal token called SCT to perform every platform operations. The token is built on Ethereum blockchain powered ERC20 compatible token. There are totally 40 billion tokens were minted and per token price would be $0.001. These tokens will be used as a primary payment method and to access all the services provided by StacksCity.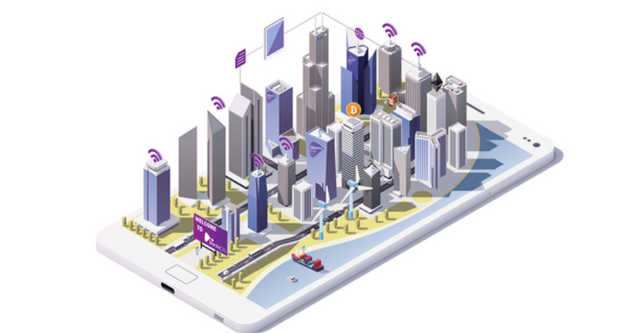 Partners


ROADMAP
Conclusion
It is good to see such a real use projects are developing on blockchain technology. The StacksCity developers are focused on solving real world issues through blockchain network. As Internet is necessary for every one of us and getting quality service is our right. And StacksCity is committed to provide quality WiFi service at affordable prices. Along side it also allow advertisers to broadcast their ads in very effective manner.
Finally I would suggest you to read the official whitpepaper of the project for more details. This project needs much public attention and I wish all the best for this great project.

Learn more about StacksCity:
Website: https://www.stackscity.com/downtown
Pitch Deck: https://www.stackscity.com/wp-content/uploads/2019/02/STACKS-PITCH-DECK-v.1.34.pdf
ANN thread: https://bitcointalk.org/index.php?topic=5091562
Telegram: https://t.me/StacksCity
Telegram Channel: https://t.me/StacksCity_ANN
Facebook: https://www.facebook.com/stackscity/
Twitter: https://twitter.com/StacksCity_ANN
Medium: https://medium.com/@stackscityacc
GitHub: https://github.com/StacksCityProject
AUTHOR: oladirano23
BTC LINK https://bitcointalk.org/index.php?action=profile;u=2100363
ETH ADRESS: 0xCBB84f339BAB430A0894fd9d6DAAf292cdf61669