StealthCrypto ICO Overview & Token Sale Details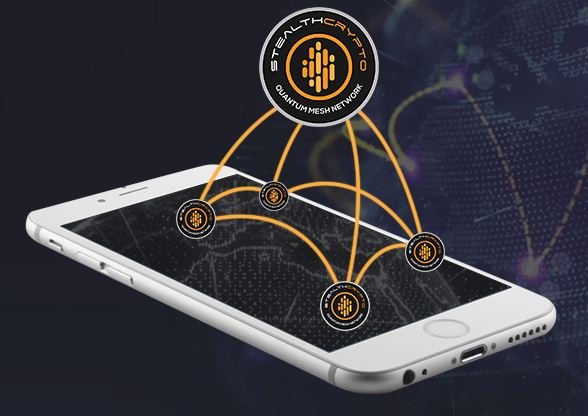 Overview
Today, organizations are turning to blockchain, a system that acts as a digital record-keeper, utilizing multiple hardened data centers around the world to verify changes to data sets. Data centers have to adapt to new business strategies.
StealthCryptois building the world's largest fully decentralized, self-sustainable, wireless mesh telecommunications network, plus data storage using blockchain technology. Using this network, StealthCrypto will compete with centralized legacy telecommunications distribution models to provide universal fast Internet access. Backed by a global team with deep expertise in wireless, data storage, unified communications and blockchain technologies, StealthCrypto will combine wireless advances with the emerging technology of blockchain to create a new paradigm and eliminate the gap caused by traditional cable and telecom wireless systems that are unsecure and handled poorly.
The StealthCrypto Network ensures:
Data is dynamically split encrypted and is stored and GeoDistributed through blockchain locations and different countries, but divided into smaller "pieces." No single location stores the entire file, and no single company is responsible for it. This ensures data integrity while making it difficult for hackers to obtain a copy of the entire file.
The ability to download data from several sources simultaneously increasing network speed.
International users get better performance by accessing data from locations in different regions.
The building of a decentralized mesh network of StealthCrypto® nodes and completely decentralizing the VPN node network by using StealthCrypto® technologies and overlay on existing VPN and proxy protocols, as well as
other solutions.
Development of the StealthCrypto® Cloud™ node network, as an open and distributed peer-to-peer platform embedded with sustainable protocols, while using continuously evolving censorship evasion mechanisms, developed by the community. Once developed and released, StealthCrypto® Cloud™ technology will enable anyone around the world to both provide and receive access to content and privacy, removing censorship imposed by third parties.
Empowerment of users through privacy controlled products such as the StealthCrypto® Phone ™ which utilizes the meshed decentralized communication network featuring hard kill switches.
The world's largest de-centralized, community-distributed, telecommunications network based on blockchain technology – a first of its kind in the telecommunications industry.
StealthCrypto® transactions will consist of:
Offered and purchased services and products
2)Participation in the Quantum mesh network
Qubit Blockchain
Insurance
Portions of subsequent payments paid to providers by users
StealthCrypto® smartphone and monthly services
Transaction fees paid to the infrastructure owners
StealthCrypto System:
The StealthCrypto token will be an ERC20 token on the Ethereum blockchain with the Symbol "QMN".
The StealthCrypto token will be the native cryptocurrency of the StealthCrypto system. Funds collected through the token sale will be used to develop and use of the StealthCrypto Cloud™ products and products in the StealthCrypto® ecosystem. The values of StealthCrypto tokens are fully dependent upon the developments of Stealth Grid™ and market demand.
Token Sale "QMN"
A total of 400 million tokens will be issued. This is how it breaks down in dollars during planning – the actual price is subject to change.
200 million tokens for stage 1 token crowdsale.
200 million tokens will be reserved for stage 2 token crowdsale. (50% of total). Stage 2 will happen no sooner than 2020.
Use of proceeds: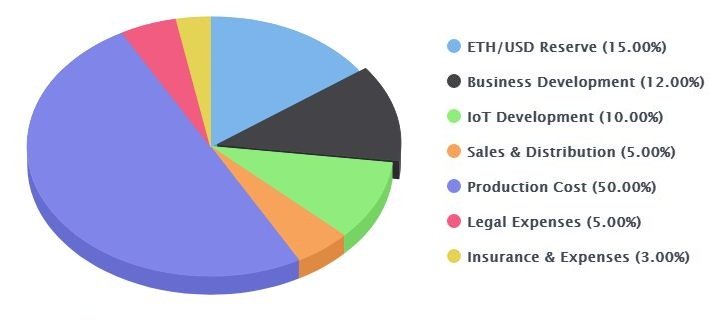 Token Allocation: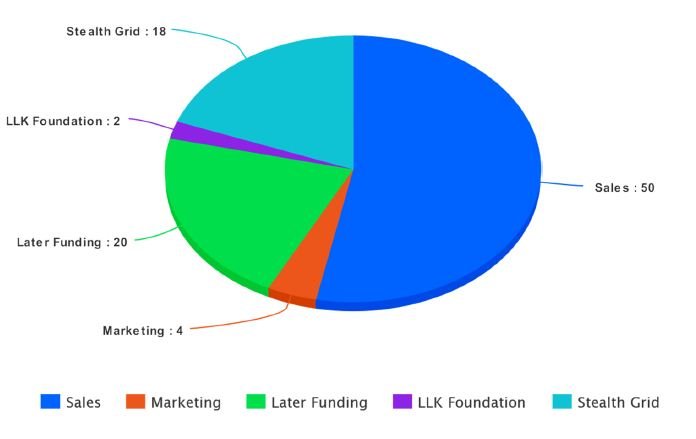 Website: https://www.stealthcrypto.io/
Whitepaper: https://www.stealthcrypto.io/assets/images/pdf/whitepaper.pdf?pdf=Download-Whitepaper
Telegram: https://t.me/stealthcrypto2018
twitter: https://twitter.com/stealthcrypto_
facebook: https://twitter.com/stealthcrypto_
Bitcointalk ANN Thread : https://bitcointalk.org/index.php?topic=3010702.0
tobi_1987
0xD2D17C87AB1E201882A21dd671C94EE2229eAA93