SupPORTER- THE BLOCKCHAIN DONATION PROCESSING SYSTEM FOR NON-PROFITS AND POLITICAL CAMPAIGNS.


We live in a society where some are privilege to have access to several golden opportunities and some per life's placement in this world will not have access to it. Facilities have been established to care for most abandoned children and some of the less privileged in life. Whatever be the situation, the love for humanity makes people want to donate to help and assist the poor in our communities. Funds are sometimes raised and send to these non-profit organizations to help assist them in their quest to bridge the gap difference between the privileged and the non-privileged.
The minds of people are being altered when it comes to giving and fund raising to support any project or the needy in the community. There are stories whereby funds raised to support the needy or a project for the community are embezzled and spent on other stuff for which it was not purposed for. This attitude and behavior by some organizations have put people off when it comes to contributing or raising funds to support non-profit organizations. The work of these non-profit organizations is to solicit for funds from the community to undertake projects to help those who are in need or in deprived communities.
THE PROBLEM FACED IN RAISING FUNDS FOR NON-PROFIT ORGANIZATIONS
The systems through which raising of funds to support communities goes through sometimes depreciates the value of supporters fund and this further result in target for raising funds not being met. Some of these problems are discussed below:
Lack of Accountability
Non-profit organizations and other firms that initiate the raising funds to support the community are mostly private institutions that see to the running of their operations themselves without the interference of any governmental institution. This sole responsibility of these non-profit organizations to manage the raising of funds sometimes brings about lack of accountability issues. There have been reports whereby some of these organizations embezzle funds raised. When issues like these come up it deter people from giving to support the deprived in the communities and we are aware how some of them need our little support in order to also have a decent living.
Long trajectory of Transaction
The world is now a global village because of the connectivity of the internet and this has raised the platform of raising funds to the extent that sometimes funds are raised on the internet to help war hit countries and disaster hit areas. When it happens that funds are supposed to be raised online, funds are sent in on the internet through pay pal and visa card who also charge some amount of money on these transaction causing a reduction of the sent money by the supporter.
Quick Evaluation of Funds Received
As any firm or organization annually does to evaluate its activities and also to report of its activities. Private non-profit organizations also try as much as possible to report their activities regarding any fund raising that they did to support less privileged ones. The manual input into computers sometimes makes it tedious and tiring to do. Records are not collated properly because of all these and this further results in the lack of accountability
The above state problems have been battling these organizations for now and it is great relief that Sup Porter has designed the platform that will control all these problems.
THE SOLUTION SUP PORTER OFFERS
One of the greatest technological innovation that is spreading in most organizations and corporations is the blockchain technology and it is with this technology that SUP PORTER seeks to solve these challenges. The blockchain technology is noted for some features and it is with these features that make it suitable enough to be able to control the identified challenges.
On the part of Accountability, the blockchain technology is noted for its transparency because of the nature of how open the system is. The ledger system of blockchain makes it impossible to alter records that goes into the chain. This will ensure that funds raised are kept safely and leaders of such organizations don't embezzle the funds generated.
Transactions that occur on blockchain occurs with the use of smart contracts which ensures that transactions and payment processes are done within seconds. Sup Porter platform will also enable members to perform exchange of currency to different currencies with low transaction fees charged.
Furthermore, the blockchain technology is noted for keeping every information and transaction within the ledger system and it is on this account that every information recorded into the system is kept safe and organized carefully to enable managers report on how successful their fund-raising campaigns have gone so far.
The very beautiful thing about this platform is that whiles donors are given to support in fundraising they would also be gaining profit out of it. Please visit our website to read more about our offer. The SupPorter Network and the SupPorter Protocol which will both help in regulating the SP Tokens is further explained in the whitepaper please refer to it for more information.
TOKEN SALES
SP Tokens are the standard ERC20 that users will have access to when they sign up on this platform for free.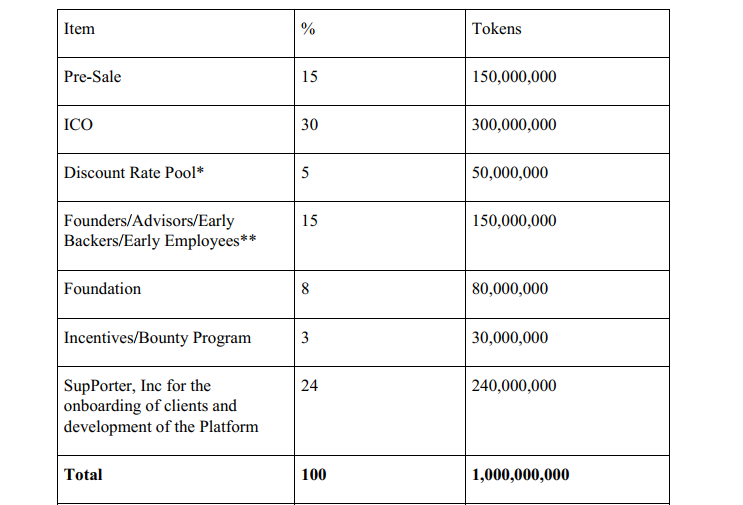 TEAM MEMBERS
Sup Porter is being spearheaded by a group of experienced and skillful individuals who for the love of humanity have taken it upon themselves to bring about a new system of raising funds to help sustain the community. With their knowledge and experience they would spearhead this project to great success for the benefit society. Below are a few of them, please refer to the website to get to know the entire team behind this great project.
INMAN PORTER, FOUNDER AND CHIEF EXECUTIVE OFFICER
His stay within the Fundraising Space makes him have an idea the sort of problem facing such organizations. He holds a Bachelor degree in Banking and Finance from the University of Georgia. His passion for the fund raising industry made him quit his job in New York to start SupPorter platform which will raise funds with the use of blockchain technology. Please read more on his profile
STEPHEN PORTER, CO-FOUNDER AND CHIEF FINANCIAL OFFICER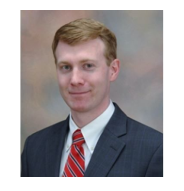 A Senior Accounting Consultant in Grant Thornton's Human Capital Services Consulting Practice. He has gained 7 years of compensation and human resources leadership experience in both the consulting and corporate environments. Stephen has worked with other big organizations such as AXA-Equitable and Tyan LLC, American Airlines, United Airlines etc. Please read more about his profile
ASA PORTER, CO-FOUNDER AND DIRECTOR OF GOVERNMENT RELATIONS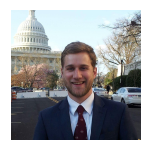 A graduate from the University of Georgia who has worked on Capitol Hill in Washington D.C. and also held the office as a U.S. Senator. His days as a senator opened his eyes to strategies involved in fundraising. Currently, he works at Atlanta Tech Village where he handles several business developments. Please read more on his profile
All Organizations and societies that seeks to help communities that are in need are to contact Sup Porter for more details into this project.
Website
Whitepaper
Telegram
Facebook
Twitter
Youtube
Instagram
zhanyiguai261315
0xe6b7483df0a6829c4d80503E4AE3CA8Efb6203BE