SWISS ALPS ENERGY: CRYPTOCURRENCY MINING USING ENVIRONMENTAL FRIENDLY, COST EFFECTIVE AND EFFICIENT


Cryptocurrencies, alongside blockchain technology, have come to stay in todays world due to the immense benefits and profitability they bring. Such are their benefits that new cryptocurrencies are being introduced to the sphere on a very regular basis. However, as we know, cryptocurrencies are mined and mining consumes enormous amount of energy. This poses a serious challenge to blockchain and cryptocurrency faithful's as the energy spent on mining cryptos is not only expensive but harms the environment. In the Swiss Alps, many (thousands) unused buildings are falling apart because they are not fit to be used as residential houses. However, these structures can be developed into mining facilities that are environmentally safe, with the energy used for mining sourced from renewable energy.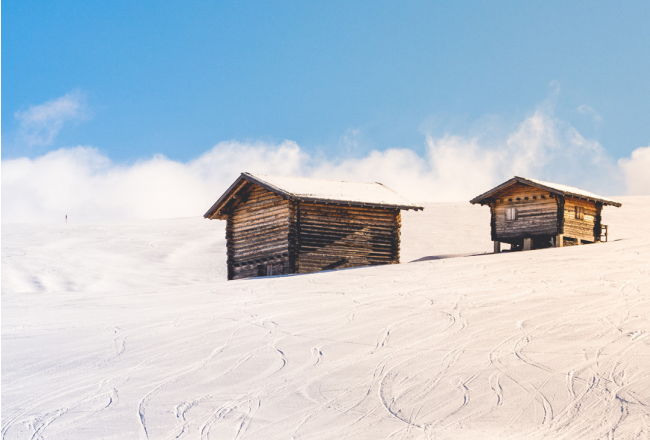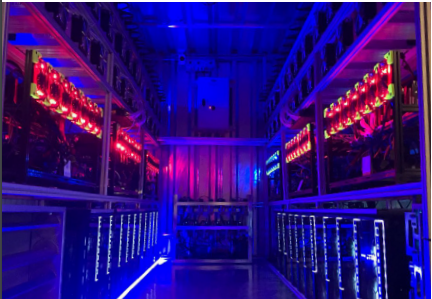 The Swiss Alps Energy AG, a Swiss startup company in cryptocurrency mining, makes this possible, as it provides fabricated decentralized blockchain infrastructure and mining facilities (a sophisticated modular cube system). These fabricated, dust protected cubes (containing cryptocurrency mining components) are installed on-site in unused buildings with an Organic Rankine Cycle (ORC) system used to recover waste heat energy generated from cryptocurrency mining processes, which are conversely used as energy sources for more mining. This system will help reduce the amount of energy consumed in mining processes by 50%. Swiss Alps Mining Cubes (SAM Cubes) are positioned at high grounds so as to aid the energy recovery process. The Swiss Alps Energy (SAE) facilities are distributed in a decentralized manner that allows it to offer decentralized hosting of individual companies equally. The decentralized distribution also allows SAE to rent out its facilities. Note that, the SAE team has vast experience in the blockchain and cryptocurrency ecosystem and has factored into its plans for this project, various possible risk factors. For a fact, the SAE team has successfully developed and launched many products, solutions and applications based on the revolutionary blockchain technology. The SAE is holding a crowdsale of Sam tokens to as to be able to fund the further development of the SAE business operations as well as its marketing activities, consequently promoting the platform.
AIMS OF THE SWISS ALPS ENERGY CONCEPT
• To support the local economy in Swiss alpine areas and facilitate the digital transformation in these areas
• To be an electricity supplier using the distributed ledger technology
• To promote blockchain technology and its uses to a broader public
• To provide clients/third parties the decentralized infrastructure to develop their own blockchain-based projects
• To address environmental issues associated with crypto mining worldwide
SAE TOKENS AND DETAILS OF THE TOKEN SALE (SAM)
Sam tokens are ERC20 compliant on the Ethereum blockchain and can be used within the SAE mining and service universe as a means of payment. A total of 239,682,538 Sam tokens (100%) will be issued on the Ethereum blockchain using a smart contract, of which 165,178,571 Sam will be reserved for the main token sale. Sam tokens will be tradable on all relevant exchanges. It is important to note that all services provided by SAE and the purchase of power cubes will be paid in SAM tokens. The SAE smart contract code can be viewed on GitHub. Should the entire tokens allocated to the token sale not be bought completely, the remainder will be used for future funding rounds and will be locked for a minimum of 1 year. A visit to the ICO link https://www.swissalpsmining.io/en/ico#SAM-ICOwill reveal more information on this.
The crowdsale has a target of $100 million or more. Details of the token sale is as follows:
Token private sale (tier one): Price per token: $0.30. Note that, 8,333,333 Sam at $0.30 = $2,500,000 (3.4768%)
Token private sale (tier two / currently on): Price per token: $0.40. Note that, 6,250,000 Sam at $0.40 = $2'500'000 (2.6076%)
Token main sale: 165,178,571 Sam will be sold to achieve its target (target $95,000,000).
Token main sale (tier one): Price per token: $0.50. Note that, 100,000,000 Sam at $0.50 = $50,000,000 (41.7219%)
Token main sale (tier two): Price per token: $0.60. Note that, 25,000,000 Sam at $0.60 = $15,000,000 (10.4305%)
Token main sale (tier three): Price per token: $0.70. Note that, 21,428,571 Sam at $0.70 = $15,000,000 (8.9404%)
Token main sale (tier four): Price per token: $0.80. Note that, 18,750,000 Sam at $0.80 = $15,000,000 (7.8228%)
For more details on the ICO, please visit this link https://www.swissalpsmining.io/en/ico#SAM-ICO .
TOKEN DISTRIBUTION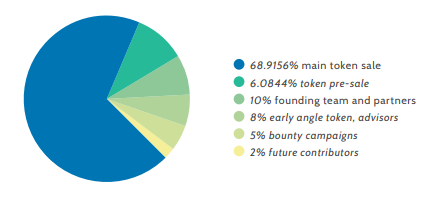 68.9156% – Main token sale
10% – Founding team and partners
5% – Bounty campaigns
2% – Future contributors
8% – Early angle token, advisors
6.0844% – Token pre-sale
FUND USE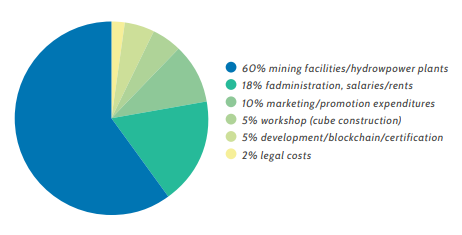 18% – Administration, salaries/rents
60% – Mining facilities/hydrowpower plants
2% – Legal costs
5% – Development/blockchain/certification
5% – Workshop (cube construction)
10% – Marketing/promotion expenditures
ROADMAP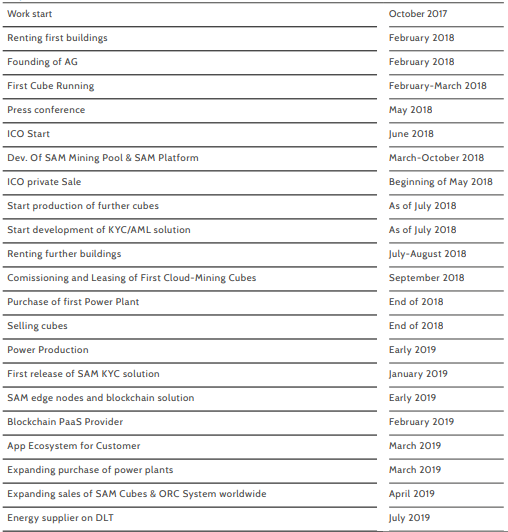 October 2017 – Work start
February 2018 – Renting first buildings
February 2018 – Founding of AG
February-March 2018 – First Cube Running
May 2018 – Press conference
June 2018 – ICO Start
March-October 2018 – Development of SAM Mining Pool & SAM Platform
Beginning of May 2018 – ICO private Sale
As of July 2018 – Start production of further cubes
As of July 2018 – Start development of KYC/AML solution
July-August 2018 – Renting further buildings
September 2018 – Commissioning and Leasing of First Cloud-Mining Cubes
End of 2018 – Purchase of first Power Plant
End of 2018 – Selling cubes
Early 2019 – Power Production
January 2019 – First release of SAM KYC solution
Early 2019 – SAM edge nodes and blockchain solution
February 2019 – Blockchain PaaS Provider
March 2019 – App Ecosystem for Customer
March 2019 – Expanding purchase of power plants
April 2019 – Expanding sales of SAM Cubes & ORC System worldwide
July 2019 – Energy supplier on DLT
TEAM
Gian-Carlo Collenberg – Founder and CEO
Ramon Simon – Founder and CFO
Raja Yogarajah – Founder and CTO
Mike Rava – Founder and CMO
Christian Giger – Head of construction mining cubes
Gnana Yogarajah – Founder and CTO
Santosh Kumar – Blockchain developer
Goutham Krishna – Blockchain developer specialized in smart
Ankur Dharwal – Blockchain developer specialized in Hyperledger framework
Crissi Robert – Blockchain developer specialized in Ethereum Virtual Machine
Navjeet Kumar – Fullstack developer
Pascale Uccella – Head of human resources
Sanjay Jaiswa – Back-end developer
Karan Ahuja – Blockchain developer specialized in Bitcoin Core
Divy Trivedi – Supporter
Ajay Parmar – Front-end developer
Himanshu Phogat – Back-end developer
Shital Prajapati – Fullstack developer
Hinal Suthar – Fullstack developer
Sonal Parekh – Designer
Hitesh Trivedi – Fullstack developer
Arnav Chaudhary – Fullstack developer with IoT-focus
The energy problems peculiar to cryptocurrency mining will become a thing of the past with the introduction of the Swiss Alps energy AG. I, therefore, urge everyone to become participate actively in the token sale event so as to have a share in its unique benefits.
Should you require further information regarding this project or want to connect with other unique participants across the globe, please feel free to click on any of the following links:
Website: https://swissalpsmining.io/
ICO: https://www.swissalpsmining.io/en/ico#SAM-ICO
Whitepaper: https://swissalpsmining.io/pdf/whitepaper.pdf
ANN thread: https://bitcointalk.org/index.php?topic=3828417.0
Facebook: https://www.facebook.com/swissalpsmining/
Twitter: https://twitter.com/swissalpsmining
Telegram: http://t.me/swissalpsminingICO
Instagram: https://www.instagram.com/swissalpsmining/
Medium: https://medium.com/@swissalpsmining
LinkedIn: https://www.linkedin.com/company/swiss-alps-energy-ag/
Reddit: https://www.reddit.com/r/swissalpsmining/
Published by: charleyles
Bitcointalk URL: https://bitcointalk.org/index.php?action=profile;u=1344011
Ethereum wallet address: 0x69C516900e939e97C7c60Ca59bdaF15295556838