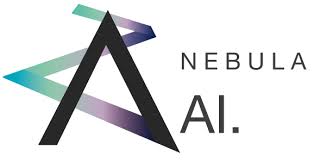 No regulatory authority has examined or approved any of the information set out in this whitepaper. No such action has been or will be taken under the laws, regulatory requirements or rules of any jurisdiction. The publication, distribution or dissemination of this whitepaper does not imply that the applicable laws, regulatory requirements, or rules have been complied.
To the maximum extent permitted by the applicable laws, regulations and rules, employees or agents will, in relation to the website and NBAI tokens, not be liable for any damages of any kind, including, but not limited to, direct, consequential, incidental, special or indirect damages (including but not limited to lost profits, loss of revenue or third party loss whether foreseeable or otherwise, trading losses or damages that result from use or loss of use of the website and NBAI Tokens).
Overview NBAI
Nebula AI is a decentralized blockchain integrated with Artificial Intelligence and sharing economies.
With the Nebula blockchain, developers can deploy their Artificial Intelligence applications easily on a blockchain platform. The integrated API/SDK and payment services allow the developers to earn revenue based on the AI smart contract.
Nebula AI also allows the GPU miners to contribute their GPU hash power to AI computing power which allow for a variety of AI applications. This invention allows Nebula AI to compete with the pricing of Amazon and Google cloud computing services.
NBAI
In NBAI system, there are a lot of deep training model (such as RNN, CNN and LSTM) to be trained, requiring a large number of GPU computing to complete. In order to solve this problem, we have to change the way of blockchain mining. Instead of simply using Proof of Work (PoW) as the solution, we issue the token by PoW at early stages and Proof of Group (PoG) in the late period. Existing miners can perform artificial intelligence algorithms calculation to obtain token rewards. In the early days, Ethash was still used as a POW to ensure the stability of the block. However, in the medium term, PoG will be enabled.
Roadmap
Q1 2017 Began to design concept, research, and explore the hyper ledger
Q3 2017 Developed the AI DAI APP and conceptual prototype.
Q1 2018 Started to sell tokens; Helix test chain went live.
Q3 2018 Helix public chain will go live, integrate the first DAI APP;
start to develop the Orion and Orion prototype chain.
Q1 2019 Orion test chain will go live.
Q3 2019 Orion public chain will go live and integrate 10 DAI APPs.
Q1 2020 Orion will integrate 50 DAI APPs.
Q3 2020 Orion will integrate 500 DAI APPs.
The initial release is 6.7 billion tokens. Each year a certain amount of tokens are produced, the amount decreases from 2% per year to 0.2% in six years. Tokens are consumed when users use customized predictive features of artificial intelligence, and the number of tokens consumed depends on the amount of computation. As the system's accuracy increases, the demand for tokens will increase.
Miners get tokens through mining, and AI mining machines are the main sources of mining returns. Any application based on the NBA's blockchain (such as quantitative trading, Biomedical AI) can only be paid by NBAI tokens.
Tokens are ERC 20 tokens and will be replaced by Nebula AI main chain tokens 1:1 in the future.
For More Information :
Website : https://www.nebula-ai.com/
Whitepaper : https://www.nebula-ai.com/whitepaper/NBAI_whitepaper_EN.pdf
Telegram : https://t.me/NebulaAICommunity
Facebook : https://www.facebook.com/NebulaAI
Twitter: https://twitter.com/nebula_ai