Telecoin-The De Facto Crypto Currency for the Telecom Industry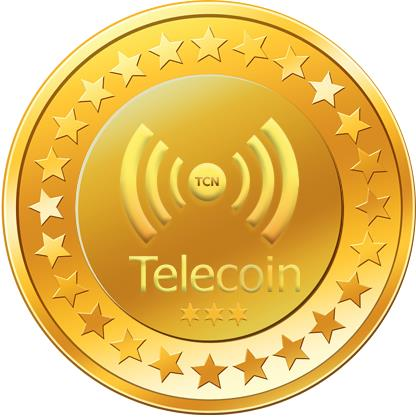 What Is Telecoin?
Telecoin is an open source, peer-to-peer, community driven decentralized crypto currency with its own economy, the telecom economy. It allows its users to purchase, subscribe and pay for telecom products and services such as recharging their mobile phones, paying for data subscription and cable television bills from within their wallet using their coin balance. It also serves as a means of wealth storage and investment in a non-government controlled system called the decentralized blockchain. Telecoin is the De facto crypto currency for the global telecommunication industry. It is the digital currency used as a means of exchange and barter.
Our Unique Crypto Problem Solving Solution
No. ========== Problem ====================== Solution
Coin confirmation issue = Telecoin confirmation takes anywhere from instant upto 5mins to confirm.
High transaction charges = With Telecoin the transaction charges will be almost zero USD
Long time difference between Bitcoin development, adoption and value acquisition with respect to ROI = With Telecoin, the ROI is quick as the coin will be the de facto currency for the telecom industry.
High coin volatility= Telecoin volatility is low compared to other coins as funds from the ICO will be invested in real life, real time investments and the usage of Telecoin will be almost at a 50% par with fiat globally.
Slow pace of coin adoption= With our de facto telecom economy ideology, we will see a quick, massive and a huge adoption of Telecoin.
Asic mining & mining difficulty = Telecoin is an Asic mining resistant coin, which means that Asic miners won't be able to increase its mining difficulty and dominate its mining space.
Telecoin Uniqueness
-Instant Peer to Peer Transfer
Peer-to-peer itself means Telecoin runs without having a central server. The storage server is decentralized and distributed into various servers run by each user connected to the network.
-Telecoin transactions are Anonymous
All the transactions we have done can be seen, but we do not know who the owner of the Telecoin address is if the owner does not reveal this. Each Telecoin user can actually choose whether or not his name will appear, but even if the user wants to keep his identity secret, all of his transactions are still recorded and can be monitored through blockchain.
-Easy Money Transfer
Just like Bitcoin, Telecoin it can be sent anywhere in seconds, whenever and wherever you want. Money transfers with Telecoin can happen just with a Smartphone and internet connection. Transfer fee can be removed until they are non-existent however to speed up transactions, you can set the cost in Telecoin wallet as needed no matter how many coins are being sent.
Easy Transactions Execution
You can transfer Telecoin to anywhere in the world as long as it is connected to the internet. Telecoin will be deposited into the Telecoin Wallet.
Register via Web wallet or Download Wallet app,
Enter Telecoin Address from the transaction recipient and the amount of Telecoin you want to transfer.
Click send button.
Limited Coins Supply
Telecoin supply will only have 55million POW/POS coins and 2,000,000,000, ERC20 standard coins/token both in our Pre & Post ICO globally. Telecoin prices tend to rise, when demand is high and the number of coins that remain is not increased. Telecoin is not controlled by institutions or governments. Telecoin that uses the Blockchain database is not controlled by a party, but is so open to the public that it is impossible for someone to forge transactions in the Blockchain. All transactions are recorded live, transparently, and spread across multiple servers. Those who want to change or falsify Telecoin transaction data must hack multiple servers at the same time which has thus far been impossible.
Telecoin Specification
ICO Coin Specification
• Coin Name: Telecoin
• Coin type: ERC20 STANDARD TOKEN
• Coin Abbreviation: TCN
• Maximum coin supply: 2,000,000,000
• Total Current Supply: 2,000,000,000
• ICO : 2,000,000,000
Post ICO Coin Specification
• Coin Name: Telecoin Gold
• Coin type: POW/POS HYBRID
• Coin Algorithm: SCRYPT
• Coin Abbreviation: TCG
• Maximum coin supply: 55 MILLION
• Total Pre-mine (block 1): 11,000,000
• POW (block 2-1.500):
• BLOCK HALVING RATE 300,000
• Total Current Supply: 11,000,000
• ICO : 11,000,000
• Block Spacing: 30 second
• Minimum stake age: 5 day
• Maximum stake age: 10 day
• POS Yearly interest: 5%
ICO Stages
PRE SALE
Soft Cap = 10m
Hard Cap = 15m
5% Bonus On Coins Purchased STAGE
150M Telecoins @ 0.1USD = 15m
MAIN ICO
Soft Cap = 250m
Hard Cap = 400m
• STAGE 1
500M Telecoins @ 0.30USD
• STAGE 2
300M Telecoins @ 0.40USD
The De Facto Crypto Currency For The Telecom Industry Https://www.telecoin.co
• STAGE 3
300M Telecoins @ 0.50USD
TOTAL = 420,000,000 MILLION USD
ICO Rules
• Multiple Accounts Will Be Blocked
• 5% Referral Bonus is Only For Direct Referrals
• For Sponsors To Get Referral Bonus Minimum Purchase Must Be Done By Sponsor
• Minimum Purchase per ICO Status Is 50usd
• Management & Teams Coin locked up for 1year
• Mining Will Not Start Till After 6months.
ROADMAP
Telecoin concept initiation
Research
Planning & documentation
Idea validation
Start to build Telecoin
Proof of Concept/Proof of Design
Full Branding
Website Development
ERC20 coin and smart contract development
Social Media Campaign
ICO & Coin Distribution
May – Jul 2018
POS/POW coin development
POS/POW coin distribution
Block Explorer
Windows & Linux wallets
Mobile wallet
First listing on external exchange
Target price $5 USD
Online marketing campaign
Offline marketing campaign
List on Coinmarketcap
Telecom service provider marketplace backed by Telecoin
Adoption of companies to help actualize roadmap and product development
Debug / improve website features
Second listing on external exchange
Official mining software release / tutorials
A global telecommunication company backed & funded by crypto
Ecommerce shop backed by Telecoin for global community shopping and purchase
Telecom voice as a service solution backed by Telecoin
Cloud-based email campaign / bulk messaging as a service for companies
Telecoin Mastercard / VISA issuance & contract
Mobile app for money transfer using Telecoin fiat api and interface
Cloud-based data / wireless / internet services backed by Telecoin
Telecoin-backed payment and subscription apps for telecom based products & services
Marketing campaign – build community around Telecoin
Merchant partnerships
Telecoin CSR Program
The Team: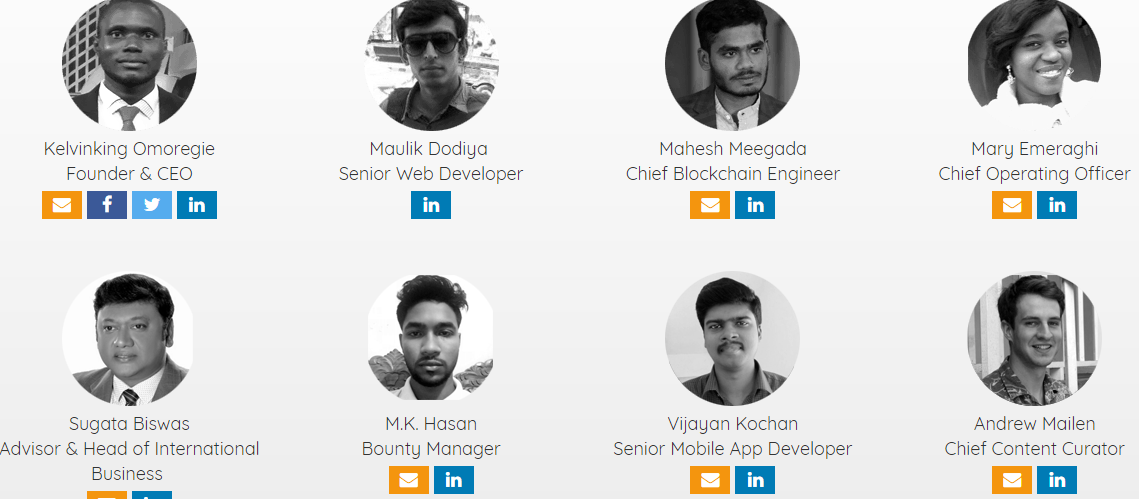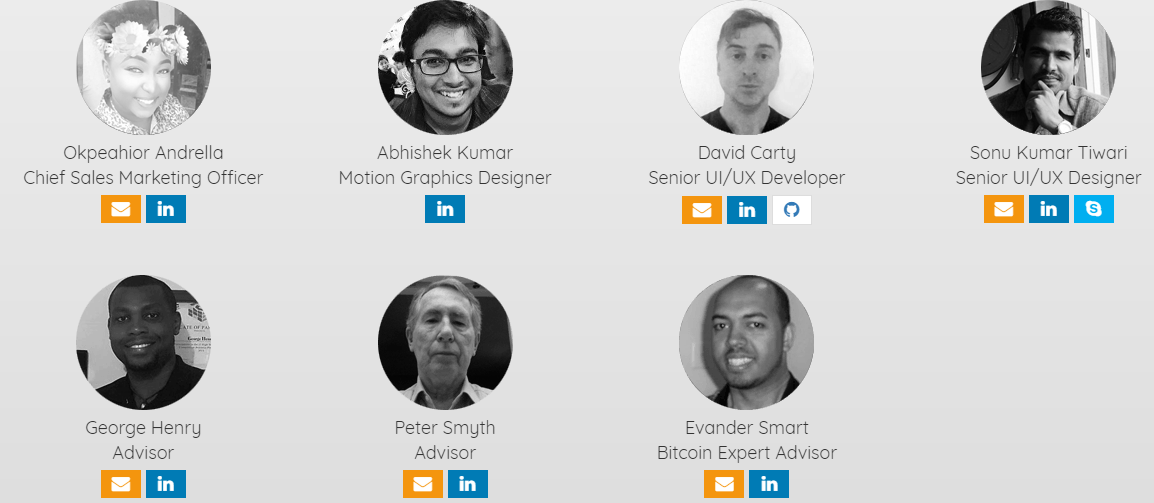 FOR MORE DETAILS, CLICK/FOLLOW THE LINKS BELOW:
Website= https://telecoin.co
ANN= https://bitcointalk.org/index.php?topic=3262718.msg33995884#msg33995884
Whitepaper= https://telecoin.co/default.aspx#whitepaper
Facebook= https://www.facebook.com/telecoin.co/
Twitter= https://twitter.com/Telecoincommuni
Linkedin = https://www.linkedin.com/in/telecoin-community-33ab95160/
Telegram= https://t.me/telecoincommunity
Reddit= https://www.reddit.com/user/officialTelecoin/
Author: Chinedum
Profile link: https://bitcointalk.org/index.php?action=profile;u=2010004
Eth address: 0x1f23fAF845C17F6Ac67054E1B2FA7e15E9c7A9B4