TERAWATT RENEWABLE ENERGY PLATFORM.
Terawatt is a patent-pending, renewable energy blockchain startup, with a strong focus on monetization and driving global L.E.D. adoption. Terawatt will create a DAO,and also a deflationary Ethereum-based,private (zk-SNARKS) currency for global payments. The DAO will be funded and used by Utility Companies, L.E.D. Sellers, Businesses, token holders, and energy customers worldwide. The DAO will act like a decentralized global insurance fund to ensure Utilities (and businesses) always have access to funding (which constantly runs out) for subsidizing L.E.D. sales to their energy customers (or for businesses and people to overcome the upfront cost of upgrading to L.E.D.s).
BENEFITS
• Light up immediately, like an incandescent bulb
• They stay cool to the touch even after use
• Last up to five times longer than CFLs
• No sensitivity to cold temperatures
• Do not contain mercury
• Some models can be used with a dimmer switch
• Available in soft, warm, and bright white hues.
TOKEN DETAILS
Terawatt token has various utility functions that includes:
Used as a secure, private (zk-SNARKS), fast, low cost, decentralized payment currency at Utility Companies, LED Bulb Sellers, and any other interested merchants
Allows entry to the DAO, staking/voting abilities, powers the DAO ecosystem with Ethereum Smart Contracts
Allows access to decentralized immutable renewable tax data records (for a small fee), used as financial incentive to verify L.E.D. bulb purchases
Incentive – The Terawatt Token/Currency acts as a reward for each L.E.D.bulb/fixture purchase that's verified by our patent-pending process. This serves as an incentive for users to purchase LEDs for home, businesses, or government use and verify them through our interface
Data Storage – LED purchase records may be securely stored in the Terawatt ecosystem. This allows the purchasing entity to return at tax time and have all of their LED and other Energy Star Rated Purchase records readily available. The user pays a small token fee to access the records again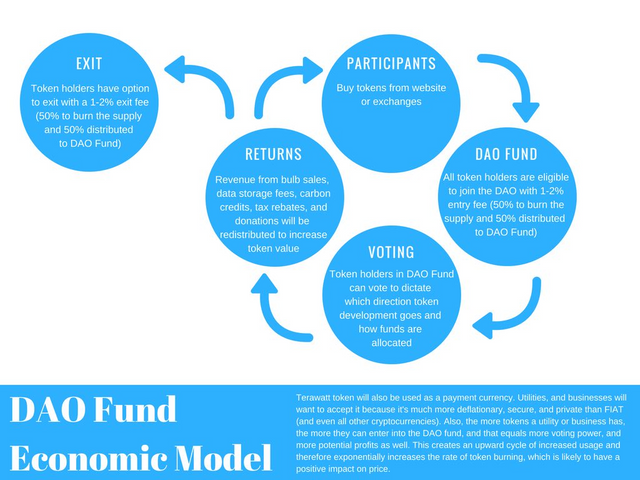 Token – LED
Platform – Ethereum
Type – ERC20
PreICO price ** 1 LED = 0.30 USD**
Price in ICO 1 LED = 0.40 USD
Investment info
Min. investment 0.2 ETH
Accepting ETH
Distributed in ICO 65%
Soft cap 500,000 USD
Hard cap 13,500,000 USD.
TOKEN DISTRIBUTION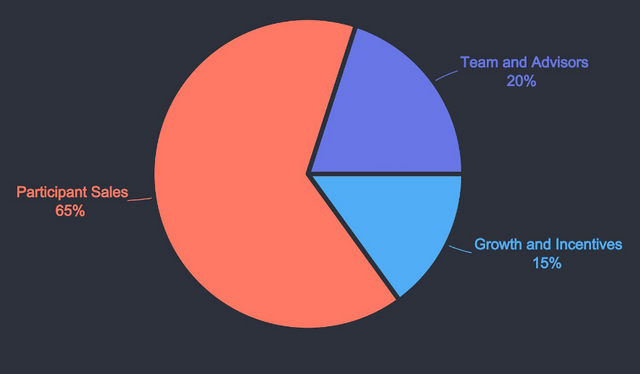 FUNDS ALLOCATION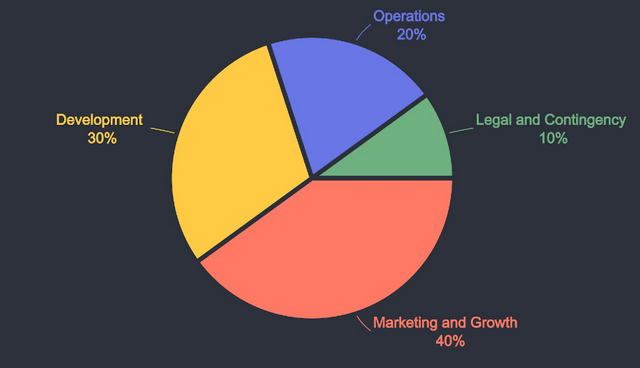 THE TEAM

ROADMAP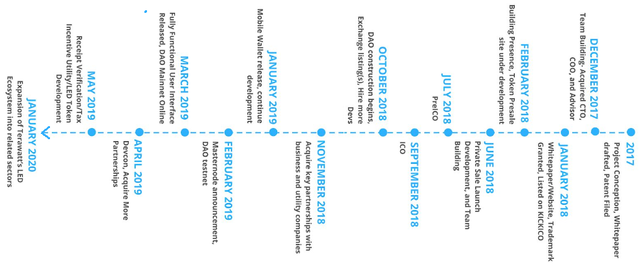 Peaceful greetings of the universe.
FOR MORE DETAILS, CHECK OUT THE LINKS BELOW:
Website: https://terawattled.com/
White Paper: https://terawattled.com/assets/Terawatt.pdf
ANN: https://bitcointalk.org/index.php?topic=4180151.0
Twitter: https://mobile.twitter.com/terawatt_led
Facebook: https://m.facebook.com/Terawatt/about
YouTube: https://www.youtube.com/channel/UCNtUjNIRzbUQBK95dYinJhQ
ETH; 
0x9671BB285Fe0BA9a3757482eDd7E45D51Ef53366