The Arbidex: What is New?
Arbitrage is a very old strategy that has been used since very ancient times by the traders around the globe. Developers of the Arbidex has made use of this useful and tested strategy while designing Arbidex platform. Arbidex is the new trading platform in the town that allows the traders to trade with more than 25 international exchanges at one time. The single window (screen) shows you all the essential information and details (market prices of crypto assets on different exchanges, bids, tasks, on-going scenarios) and traders are free to make their trading decisions instantly. A new algorithm has made our vision possible to turn the tables and has allowed us to bring this phenomenal platform in the main market. The Detecting Profitable Rates Algorithm (DPRA) indicates the prices difference of different virtual currencies in different internal exchanges and allows the traders to buy and sell them simultaneously to benefit from the price different of crypto currencies. Working or operational strategy of Arbidex can be explained as a very old trading strategy as the traders can get benefit from the difference in market prices of same item in different exchanges. It is a constant and very useful trading option to generate maximum revenue while using your options wisely and in an efficient way (https://arbidex.uk.com/assets/wp_en.pdf).

Advantages of ARBIDEX
An exchange integrator platform that allows trading through a single interface across multiple exchanges, including the application of MT4 and other software for professional traders.
Opportunity to obtain arbitrage strategy realization without any
risk based on a set of technical solutions integrated into the platform.
Opportunity to purchase assets with the most profitable exchange rates based on deployment of partial purchasing technical algorithms on various exchanges and using the transaction chain.
Provide lower commission rates for professional traders with high-end services and technical maintenance of trading operations.
Liquidity aggregators and instruments to reduce volatility
cryptomarket, which in the long run will facilitate the integration of
crypto into society and make the market more easily approached by
investors.
Arbidex Token
Token ABX Token feature is used on the ARBIDEX platform. It is an access tool for the platform as well as internal accounting tools. We envision a platform designed for a professional trading community. Therefore, our community members – ABX token owners – will receive enhanced platform features that will allow them to gain additional commercial and arbitration profit and the opportunity to develop with us.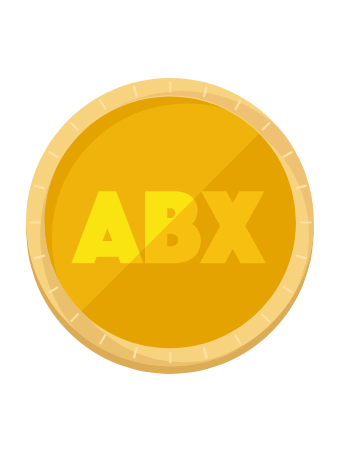 ABX Token has the following features:
Access Premium Platform Features .Token ABX provides access to premium platform features such as auto-arbitrage for large deposits, lowest commission rates, and a host of other great features.
Total token supply: 25,000,000 ABX
Number of tokens for sale: 17.2 million ABX
Developer and team: 2,800,000 ABX
Advisor: 2,000,000 ABX
Reserves: 2,500,000 ABX
Bounty: 500,000 ABX
Price 1 Token ABX = 1 USD
PLACEMENT Personal (completed):
CAP: $ 2,000,000
Bonus: 20%
Token amount: 2,400,000
presale: December 11 – December 25
CAP: $ 4,000,000
Bonus: 20%
Token amount: 4.800.000
TOKENSALE: January 23 – Fe 15
CAP: $ 10,000,000
Token amount: 10 000 000


Website: http://arbidex.ch/
Whitepaper: https://arbidex.uk.com/assets/wp_en.pdf
Twitter : https://twitter.com/ArbidexToken
Facebook: https://www.facebook.com/arbidex/
My profile Bitcointalk:https://bitcointalk.org/index.php?action=profile;u=408052