The Bridge of Games

"Last Year was a Great Year for the Industry, and for Everyone Who Loves Games and Games Market is on Track for a Decade of Big Growth"
The gaming industry reaches billions of users across various channels – mobile, desktop, and consoles via thousands of gaming brands, each with its own ecosystem of rewards, experience gains, and in-game purchases. Because of its versatility, the video game industry is the most electrifying content field today. Users can either interact or passively watch, and they can engage with each other at all times. Global revenue for the industry is already $137.9 billion more than the music business—so video games are also one of the most best outlets However – there is no existing platform in the industry that functions as a Universal Currency for Games which rewards Players and Game Developers.

Here comes www.gamexcoin.io  proposes a solution to this problem by building a ecosystem that connects game developers ,players and games by using a blockchain technologies that will benefit all parties. "Sounds good to me". With their Tokens called GXC tokens, game developers can used it for rewards for players achievements and players can use the GXC tokens for purchasing tokens to buy goods also players can exchange a particular game token to another game token"it keeps getting better and better!!!",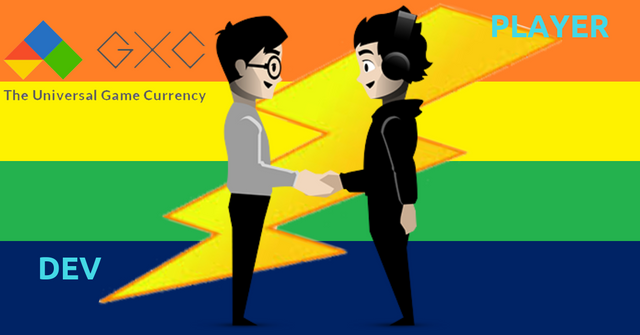 "Player-to-Player Transactions via Decentralized Exchange"
Players can use the DEX (GXC's decentralized exchange) to exchange coins, tokens, and items that are recorded on the blockchain, Actually building a DEX can be more resistant to hacking than a centralized exchange because your account information is not shared with the exchange operator. Instead ,funds might be kept in your account and you will be the only person with access. The tokens earned are stored in the player's private GXC wallet, which can store, move, or exchange tokens in and out of the game. Players will experience true ownership of their in-game assets. I think this is one of the best features of the project , trading rare item in game sounds good… I can smell the money now 😜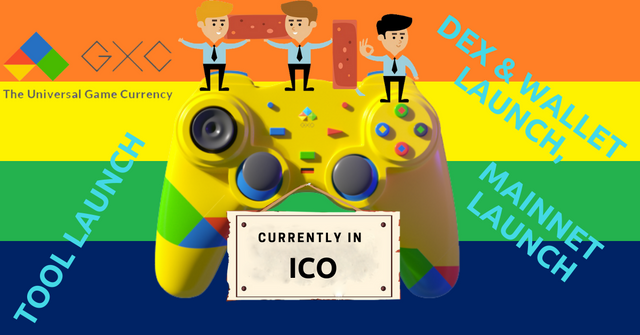 "Proof of Concept and GXC's Main Features"
The platform will undergo to major development over the course of two years. in three major milestones: mainnet launch, DEX & wallet launch, and development tool launch. Development will focus on supporting the expansion of the ecosystem through co-development of dGame and partnerships.
Total supply 1,000,000,000 GXC, Initial coin Allocation of GameXCoin will be 10% sold in a private, 30% will be sold in a public, 25% will be granted to all the team, 25% will be reserved for sales to game developers, and 10% will be reserved to run the super node. Their Pre-sale had a Major success finishing it in one hour and five minutes 😍 and i think it will maintain to continue its momentum in the global market.