The Deal Coin- The Future of Peer to Peer Lending
Eliminating all middlemen, cutting out the banks… These are the signs of a financial revolution. We are all witnessing a major change in existing global financial system.
Peer to Peer platforms have already started to equalize traditional banking businesses in all over the world.
P2P lending is one of the peer to peer relationships that matches lenders with borrowers directly.
The Deal Coin is a blockchain based peer to peer lending platform that enables individuals to borrow and lend money without the use of an official financial institution as an intermediary.
The Deal Coin Platform vs Traditional Banks
Lenders will be able to make much better profits and return than they would see from any bank. They will give cash directly to a borrower instead of making a blind contract with banks
Borrowers will get rid of many procedures and paper works associated with banks. They will avoid from all unfair restrictions and regulation limits.
The Deal Coin Platform vs Other Lending Platforms
Created with a combination of financial experience and decentralized blockchain technology
Provides a platform of more profits and less restrictions kicking all traditional middlemen in financial ecosystem
Totally transparent – all transaction processes will be clearly recorded on Ethereum blockchain.
Aimed to fund at the most competitive rates in P2P lending market. Lenders will be able to generate much better returns than they would see from any other platform.

The Deal Coin Crowdsale
The Deal Coin Team decided to launch a crowdsale to cover development and operational costs of the platform. The Deal Coin (DLSD) is based on Ethereum and issued with adhere to the ERC827 token standards. DLSD Tokens can be stored in any electronic wallet that supports ERC tokens such as MyEtherWallet, Mist and MetaMask.
DLSD tokens will be used as major internal currency for service payments in The Deal Coin Lending Platform.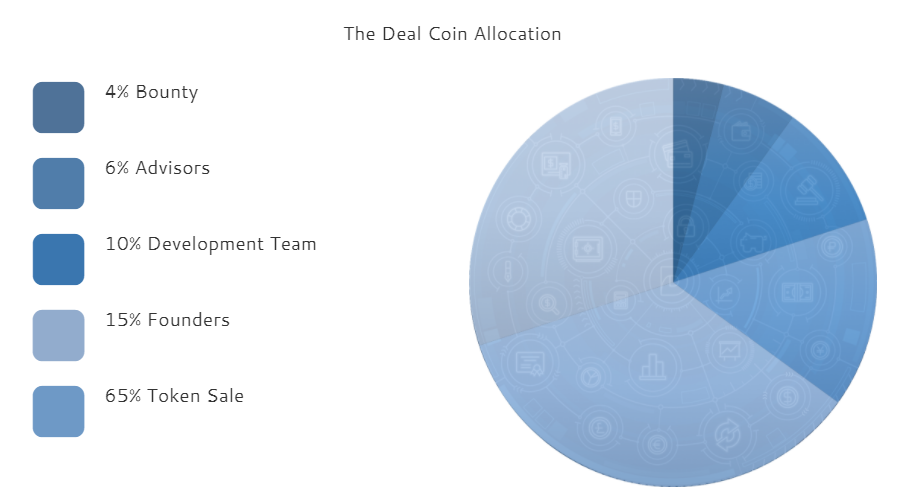 Ticker symbol: DLSD
Total Supply: 1,000,000,000 DLSD
Soft Cap: 5 M USD
Hard Cap: 50 M USD
Token Price: 1 DLSD = $0.10
Pre-Sale: March 26th
Public Token Sale: April 16th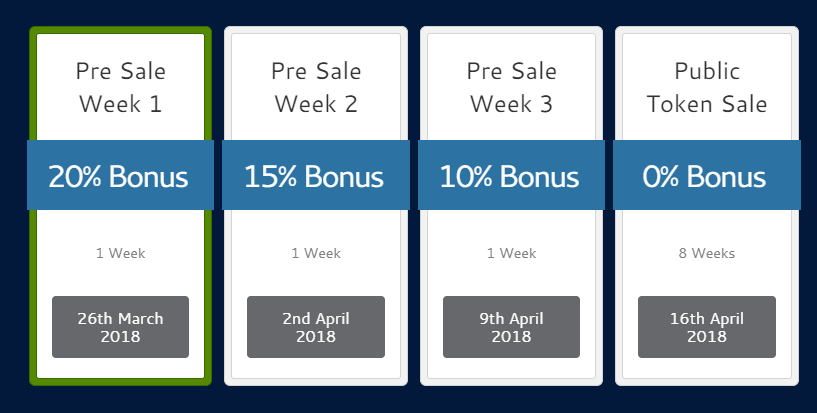 Why should I buy "The Deal Coin"?
The market currently likes low cap projects and 50 million USD of hardcap is pretty low for a lending platform project.
With an experienced and strong team in the lending space it has a good chance to succeed.
The global finance marketplace is around $13.2 Trillion right now, and The Deal Coin is targeted to get a share of this huge cake creating a decentralized financial lending platform like no other in the world.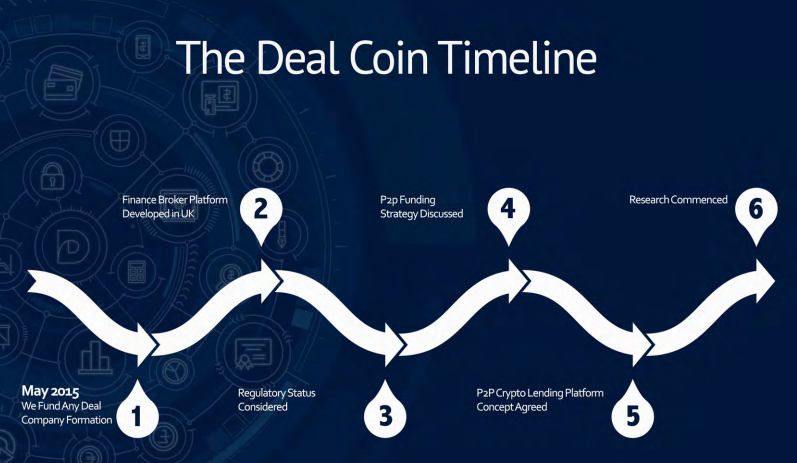 For more information, please visit links below :
WEBSITE · WHITEPAPER · TWITTER · TELEGRAM · ANN