The Fabric Ecosystem
In spite of the amount of educative content on the web about Blockchain technology and smart contracts, it seems to be widely misunderstood. Most people who are not entirely aware about the differences, think that they are some or the other form of Cryptocurrencies or Bitcoins.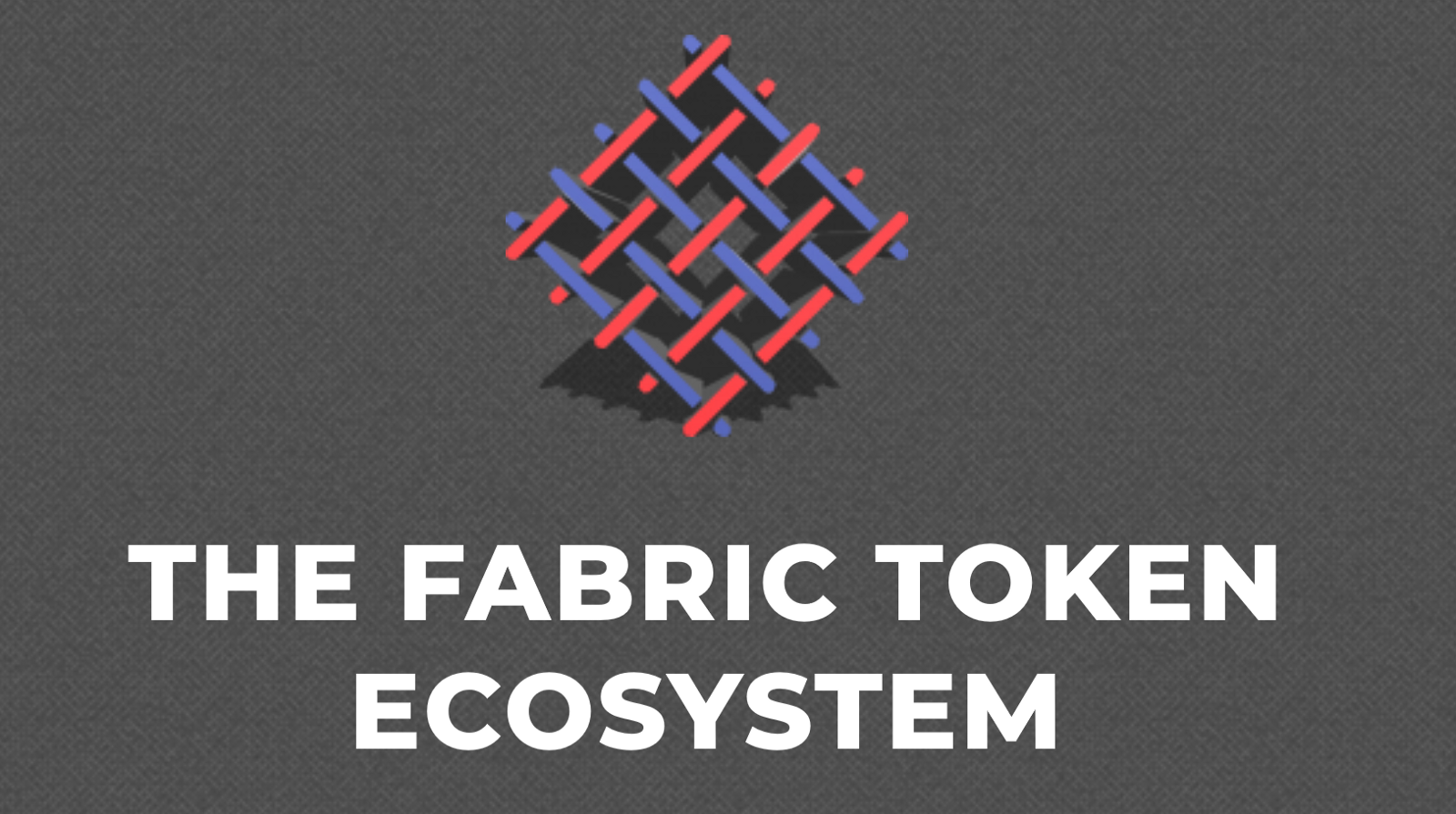 That said, there are also multiple issues that blockchain comes along with. For instance, it is extremely technical and requires a considerable amount of knowledge to use and interpret. Hence, this is an issue for companies as they have to hire employees who have ample expertise.
The Fabric Token ecosystem aims to help people and businesses in adopting blockchain technology and its underlying smart contracts. The Ecosystem will empower individuals and businesses with easy access to blockchain technology and smart contracts by providing simple user
In a way, The Fabric Token Ecosystem aims to facilitate the use of DLT and smart contracts by simplifying the process of development and deployment.
The products
The Fabric Ecosystem consists of four components, namely – the Fabric Token itself, TokenGen, DApp Workbench, and the Fabric Store.
TokenGen is a basic Web Application for Smart Contracts. IT basically helps bridge the gap between human-understandable and computer language by laying the base for providing a straightforward, easy-to-use user web interface and pre-defined smart contract templates for tokens and fundraisers. These will be implemented by the use of underlying templates for standard token and fundraiser functionality.
The DApp Workbench is a platform specially designed to include Smart Contracts & Blockchain into Business Process Management. Here, a slightly complex functionality called intra- and inter-organizational processes on a blockchain is designed. The role of middlemen is eliminated as the blockchain makes use of public and private networks to help design, manage, automate and monitor decentralized business processes.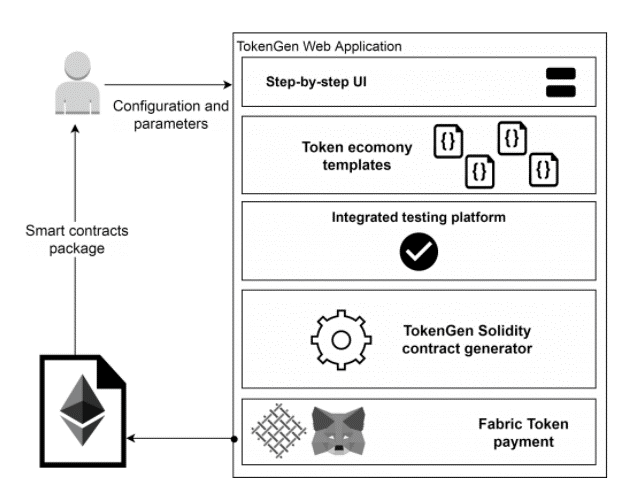 The Fabric Store is a strict digital marketplaces for software components. Here, the developers can earn tokens and build a reputation by complementing TokenGen and DApp Workbench with their built software components. This not only helps software developers, but benefits the ecosystem to grow organically by creating a huge network effect that benefits Fabric Token holders.
The Fabric token is the token created to pay for various products and services within the platform. For instance, if project is set to raise funds for their smart contracts, they will have to pay a small fee in Fabric Tokens to get access to the code.
The Token System
The fabric token launch's main aim is to raise a maximum of 9 million USD with no minimum threshold. The token's launch is estimated to begin on January 22nd, 2018 and will go on for 45 days until the hard cap of 80 million FT tokens is reached. The Token exchange rate is fixed at 1 ETH equals 9,000 Fabric Tokens or, 1 FT will be sold for exactly 0.1125 USD. More details are available on their official website.
Summary
Blockchain technology and smart contracts will play a radical role in the improvement of transactions in high end industries. Hence, it becomes compulsory to have an easy and basic understandable user Interface to compliment the growth of these industries. Hence, Fabric tokens will greatly assist users and enterprises in leveraging blockchain technology.
For More Details Visit
Website: https://fabrictoken.io/
Whitepaper: https://fabrictoken.io/media/Fabric-Token-Ecosystem-White-Paper-EN.pdf
Btalk profile: https://bitcointalk.org/index.php?action=profile;u=1149798