The First Blockchain-Verified Product Review Platform:ZAPIT
The Only Blockchain Verified Product Reviews Platform. Zapit Is The Need Which Adds Trust Between Amazon Sellers, Consumers & Product Evaluators.
WEBSITE | WHITEPAPER | ANN | FACEBOOK | TWITTER
Consumers Are Tired Of Fake Positive Reviews While Amazon Sellers Are Frustrated With Negative Review Campaigns From Competitors. Product Evaluators Need To Get Paid For Their Time. How Can This Problem Be Solved While Creating A Win-Win For Everyone? With Zapit, Amazon Sellers Can Add Their Amazon Affiliate Link To Start Earning Additional 4 To 8% In Profits. Consumers Are Compensated To Write Reviews. Blockchain Review Moderators Earn Tokens & Add Credibility To Their Portfolio.
Why we need ZAPIT?
We have identified that fake product reviews are one of the biggest problems faced by Amazon Sellers & Consumers today. In spite of various measures taken by Amazon to ensure the quality of reviews on their platform, there has been a significant increase in the number of fraudulent product reviews. Fake reviews are further classified into two parts:
1. Fake Positive Reviews: The practice of reviewing products and giving them 5-star ratings.
2. Fake Negative Reviews: The practice of giving negative ratings to competitor products.
The problem with these malpractices is that consumers end up getting products of substandard quality, thus decreasing their trust on all online sellers — a detrimental reaction for those sellers who have genuine products.
Amazon had previously implemented a policy wherein customers who reviewed products would get incentives in the form of discounts or refunds to review the products. The reviewer had to make it clear that his review was incentivized. However, this resulted into unnatural product reviews and Amazon ultimately banned incentivized reviews from multiple product categories. However, there has been no improvement in the genuineness of product reviews on Amazon and as a result the credibility of all product reviews on Amazon is put to test.
The problem of genuineness on Amazon is a persistent one as sellers often find a way to work around the different protective shields put up by Amazon to produce good and valuable reviews. Vendors recruit reviewers via other platforms and incentivize them with discounts for each review. While Amazon has tried to eradicate the problem of product reviews, it has failed to do so. The problem still persists and calls for the implementation of an effective system in place for product reviews wherein each review is checked to prevent any kind of gaming or spamming.
Not only is the problem of fake reviews a matter of concern for Amazon, but other vendors as well. These reviews become basis of other consumers' decisions. One of the problems of Amazon banning the incentivization of product reviews is that along with driving the fake reviewers away it also drove the genuine product evaluators away.
These reviewers actually spared time out of their day to review products, structure reviews in a way to help other consumers reach a decision and produced something of value — not only for the vendor or the other consumers but for Amazon as well.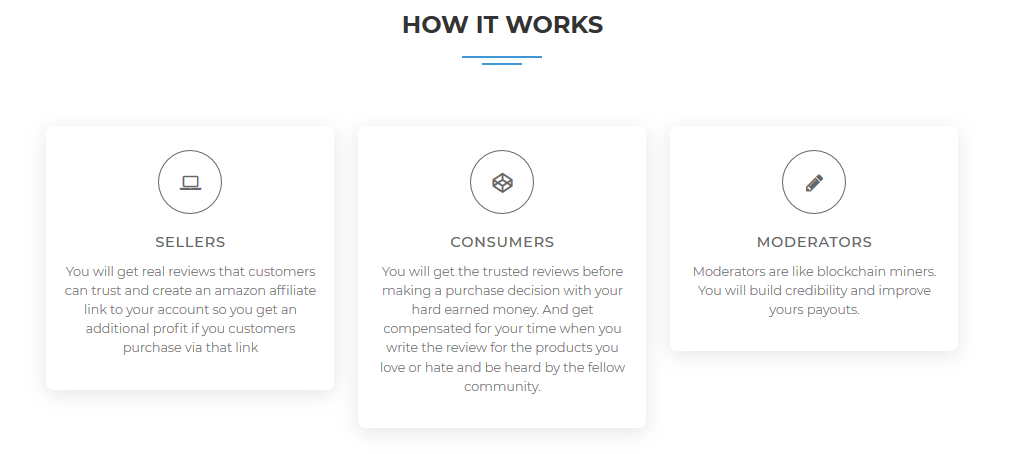 Getting Started Development
We will utilize the current crypto technology as a medium that will verify every user-generated review, which will be useful for you to determine the quality of a product or as a reference for marketing of the products they sell. With our platform, then you will no longer get fake reviews or worry about the reviews you see that are genuine or fake, we will ensure that with blockchain technology.

We will reduce the problem of fake reviews like Amazon faced today, with their products reaching hundreds of millions, they often face the problem of fake reviews that make buying interest in a product decline drastically, because the rampant false reviews that make customer confidence decline, and we assume that this problem is a serious problem, and will seriously develop this platform in order to cope with this problem. Zapit aims to create a decent decentralized platform and will provide actual data to consumers, so they can trust reviews and sellers will be able to protect their products from fraudulent negative reviews. We will provide a moderator for each review written by the user, which in turn each review can be audited by several moderators so that the review is completely genuine without any interference from interested parties.
Reasons We Choose Blockchain
We designed this platform to run using blockchain technology as the basis for our platform development. Because from the first appearance, blockchain comes with the offer of fast and secure online transactions and supports all types of data and cryptocurrency. Blockchain technology uses a system, where every transaction is recorded and can not be changed forever, so transaction security and transparency can be maintained and reduce the chance of cheating data.
We prefer to use Blockchain technology because this technology is more secure than ordinary technology today. Unlike conventional technology, Blockchain technology does not require a third party, so it's safer and cost-effective. When data is recorded, it will be stored forever and can not be changed.

In conclusion
We believe that with the verification of the blockchain and systems we designed, we can build a sense of public trust that is currently starting to not trust the review system provided by e-commerce or other platforms. We believe that blockchain and cryptocurrency technology is the most important part of it, we can build a platform that is safer and better than similar platforms.

TOKEN SALES – JOIN OPPORTUNITY
With this opportunity, we invite you to enlarge this Platform, to reach the Broader Society. We will release the Token under the name "Zapit Token ", here is the data.
•  Name : Zapit Tokens
•  Total offering : 100,000,000 Zapit Tokens
•  1 ETH = 10,000 TOKENS
•  Minimum Purchase - 0.1 ETH



ROADMAP

OUR TEAM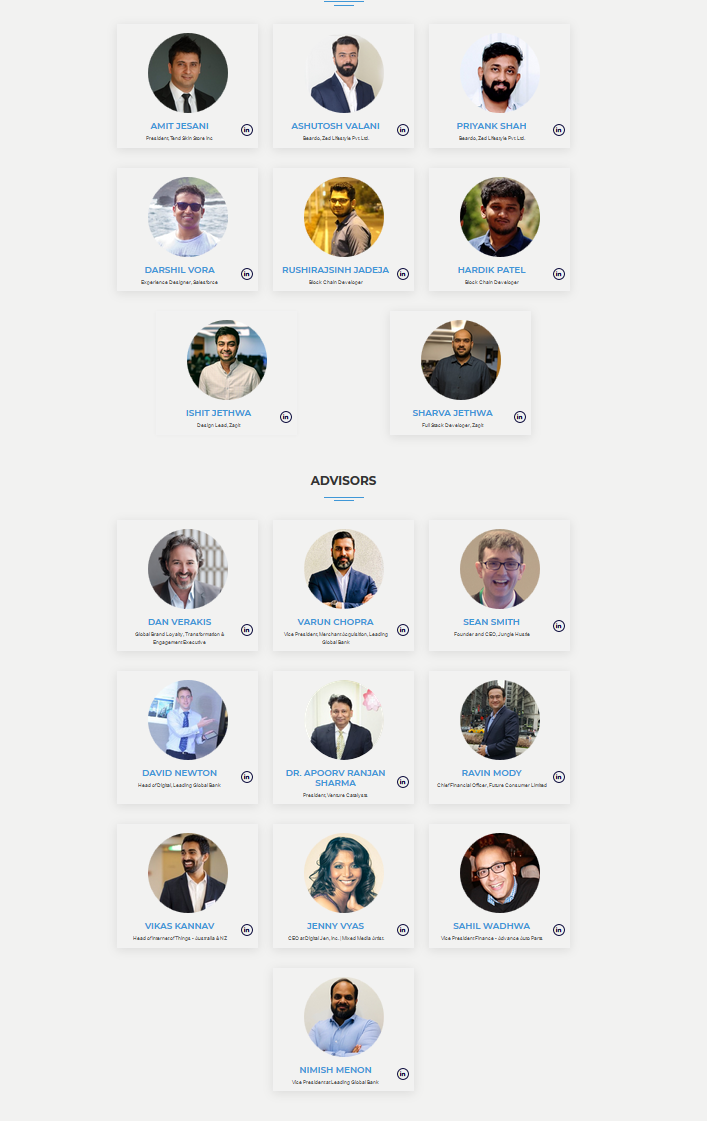 CONNECT WITH US
WEB: http://zapit.online/
WHITEPAPER: http://zapit.online/Zapit_Whitepaper-v0.6.pdf
TELEGRAM: https://t.me/zapitonline
TWITTER: https://twitter.com/zapitofficial
FACEBOOK: https://www.facebook.com/Zapit-1803737053034319/?notif_id=1515587520519305&notif_t=page_fan
https://bitcointalk.org/index.php?action=profile;u=893090