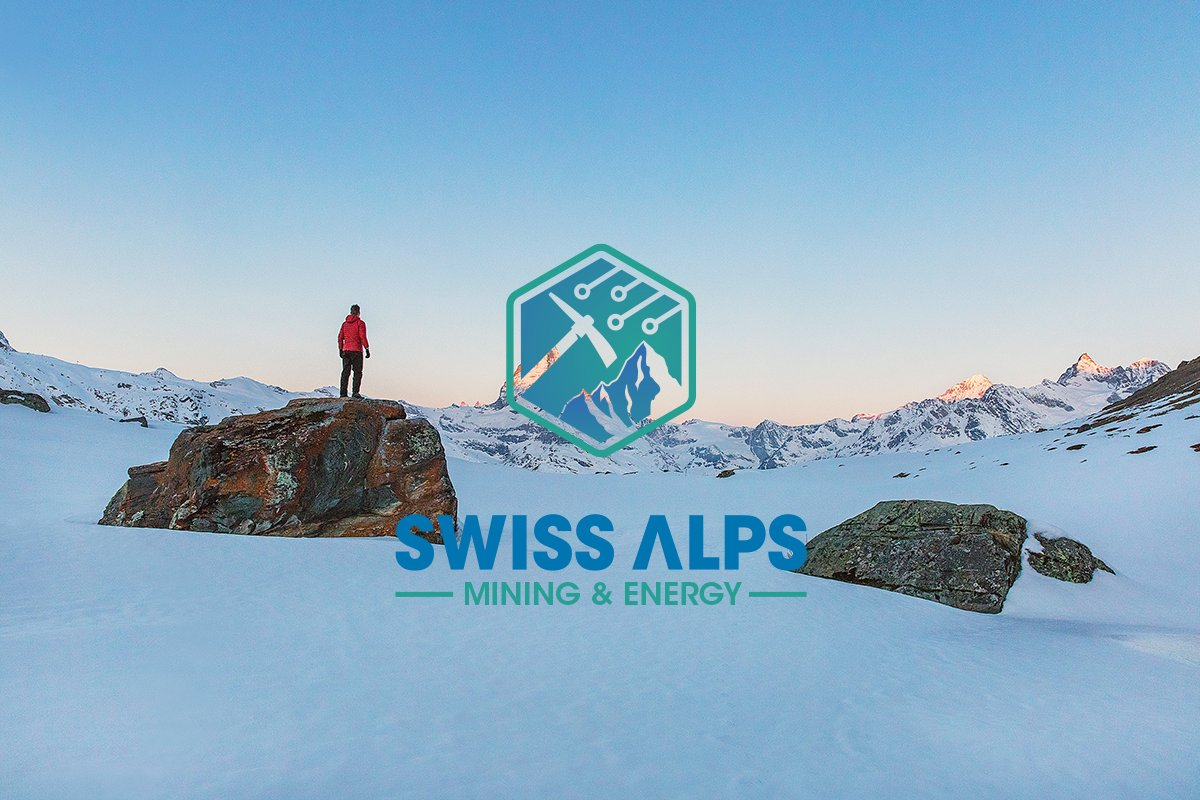 Cryptocurrency mining operations around the world are mostly being criticized for their big energy consumption. The main problem is not just in the annual electricity consumption, reaching more than 70 TWh just for Bitcoin, but also in the sources from which miners get all that energy. As you probably know most of the mining operations are placed in China, and electrical energy for them is coming from not green sources and have a great negative impact on the environment. This is one of the main negativities connected with bitcoin and all other proof of work coins. Even recently we can hear many voices talking about Ethereum and even Bitcoin moving to Proof of Stake that is not expected to happen in the near future. So we need to ask ourselves is there a better way to mine our favorite coins?
The answer is YES!
SWISS ALPS MINING is one of those well-thought projects that got all its segments fitting perfectly and creating a new, upgraded mining product, superior to everything else on the market.
As the name of the project suggests, mining operations will be placed in Swiss Alps. There are several reasons why this geolocation represents a perfect place for cryptocurrency mining. First one is that classic mining operations spend up to 30% of their electrical power into the cooling and preservation of low temperatures. There is no need for this if you place your mining project in the Swiss Alps. Second, Swiss planning law does not allow renovation of thousands of small cabins and similar structures deployed all over the Alps. These locations represent perfect locations for placement of Swiss Alps Mining Cubes that will not just save a small part of Swiss cultural heritage, but also enable local municipalities to benefit from lower tax revenues.
Third, Swiss Alps are home to hundreds of small hydropower plants that will provide clean renewable and also low price energy for Swiss Alps Mining operations. Forth, all mining equipment will be placed into specially designed containers called Sam Cubes. Sam Cubes are filled with the latest technology and developed to provide great ROI for Swiss Alps Mining investors. The special secret weapon of Sam Mining Cubes is their ORC System. This, for the first time used system is specially developed to exploit a low boiling point of water in the high altitudes and recover a great percentage of electricity from heat. ORC will reduce power consumption for unbelievable high 50% when compared to classic mining operations.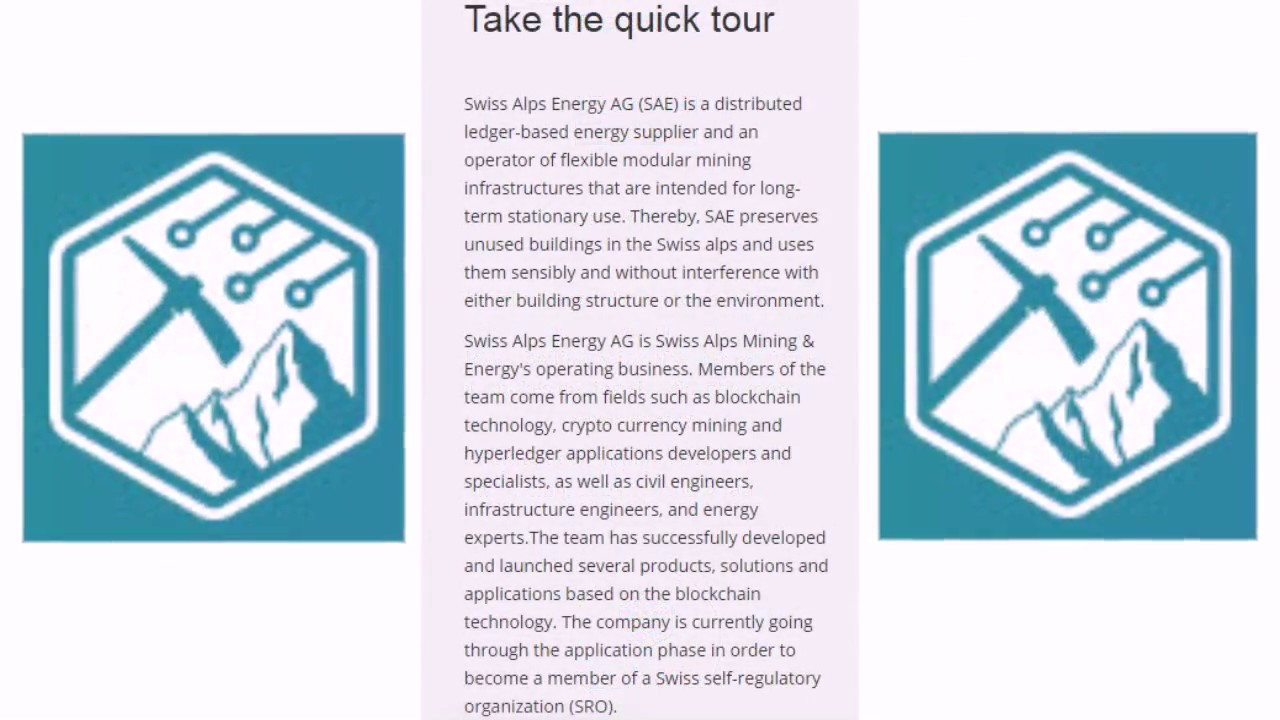 HOW IT WORKS
SAM Cubes
The flexible and modular mining cubes provide cutting-edge automation and require little maintenance. In addition to highly efficient ventilation units, an Organic Rankine Cycle (ORC) system is in the project phase. ORC systems use the waste heat of industrial processes (through a downstream steam power process) to generate electricity and thus use the waste heat generated by the mining process to recover energy. SAM Cubes are located at a high altitude and a therefore lowered boiling point of water, which facilitates this process.
SAM Platform
The SAM Platform will give a Sam wallet that is plenarily good with subsisting token trades and that takes into account simple withdrawal and buy of tokens. Holders of Sam tokens can likewise utilize any wallet that backings Ethereum ERC20 contracts. The wallet likewise offers the buy of Sam coins with digital currencies, for example, BTC and ETH. Clients can communicate with the stage by betokens of web, work area and cell phones. They can contribute their Sam coins on the SAE stage to lease mining force and mine cryptographic forms of mazuma, for example, BTC, ETH, DASH, and so on.
THE SAM TOKENS
The SAM token (Sam) is an ERC20 token which can be used as a means of payment within the SAE mining and service universe and will be tradable outside the SAM platform on all relevant exchanges.
SAE strives to contribute to the digital era and to strenghten the foundation of the groundbreaking blockchain technology. The company also aims to advance the digital transformation and bring it to consumers and businesses alike. SAE develops and promotes possibilities and solutions based on distributed ledger technology and seeks to turn digital currencies into an everyday feature.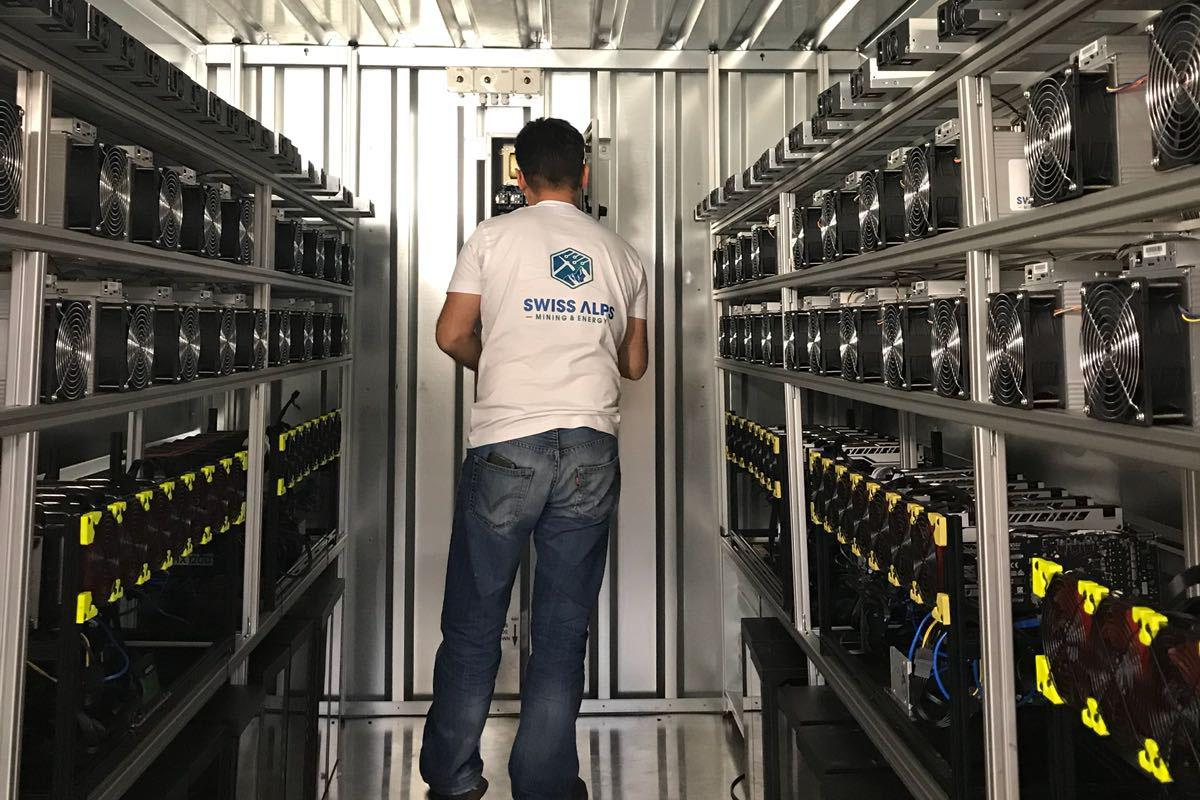 FOR MORE DETAILED INFORMATION ABOUT THE SWISS ALPS COMPANY, PLEASE VISIT THE FOLLOWING:
Website: https://swissalpsmining.io/
Whitepaper: https://swissalpsmining.io/pdf/whitepaper.pdf
Twitter: https://twitter.com/swissalpsmining
Facebook: https://www.facebook.com/swissalpsmining/
Instagram: https://www.instagram.com/swissalpsmining/
Telegram: http://t.me/swissalpsminingICO
Author : https://bitcointalk.org/index.php?action=profile;u=2150357