The future of learning – ODEM a month ago by karan
The one industry that is relevant globally is of education. The issues faced by every student worldwide are the same. People are spending more and more on their education. It is forecasted that spending on education is going to rise by 8% and be as high as $2.05 trillion. The reason being the growth of overall population and rise in middle class in Asia and Africa. Even after spending more on education the quality of education has deteriorated and is rare. Many prospective students cannot avail the right quality of education they deserve. Higher education is hardly accessible and affordable, moreover, it is hardly relevant with the current scenarios in the industry which doesn't help the students while looking for a job.
How does ODEM help:
A platform that has qualified and trusted members of the education industry from around the world, ODEM will have the most appropriate curriculum and learning experience for the students. ODEM, is a cutting edge technology that is backed with blockchain. While the platform helps in providing a better education to the students, ODEM also helps in aspects such as finding housing, transportation and other necessities for both international and local students. ODEM will even provide with in-classroom experiences on its platform which are live and supported by online facilities.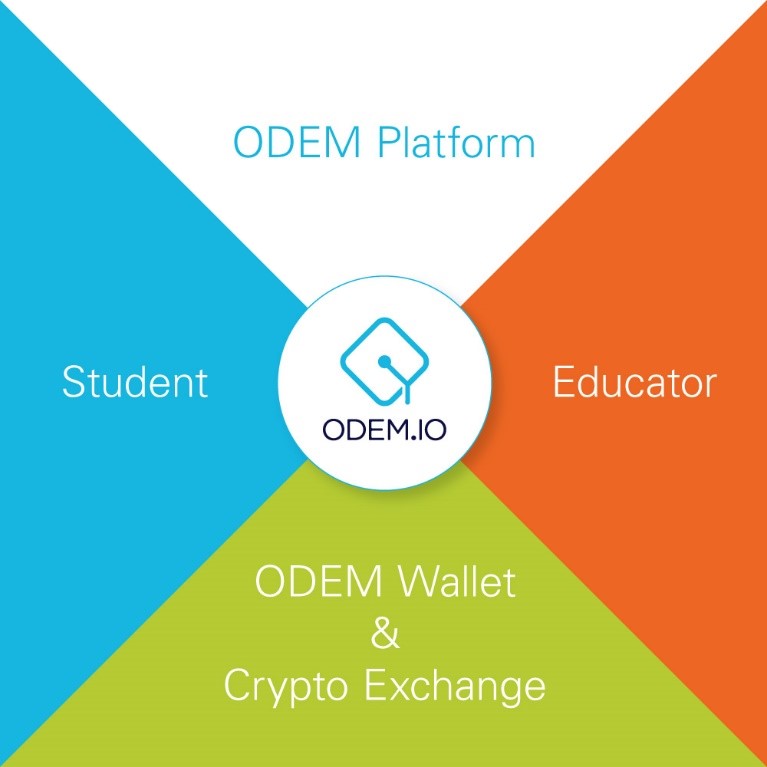 ODEM as more than an education marketplace: While helping students with getting better education facilities, ODEM is more than just a marketplace for education. With least possible interferences from the third party, ODEM will have contracts between students and professors and will even have transactions in cryptocurrency for smoother transfers between international students and professors. The professors will be incentivised to keep the curriculum updated and relevant to the current industry. This way the world's top educators are availed by almost every students from any corner of the world. The global students have diversified and varied needs. One might not be fluent in English while other student might need help in a different scenario. Giving a customised and personalised experience to the student is what ODEM aims at. Furthermore, the platform is aided with the leading edge technology of blockchain which assures transparency and efficiency in any form of transaction that takes place on the platform all the while reducing cost.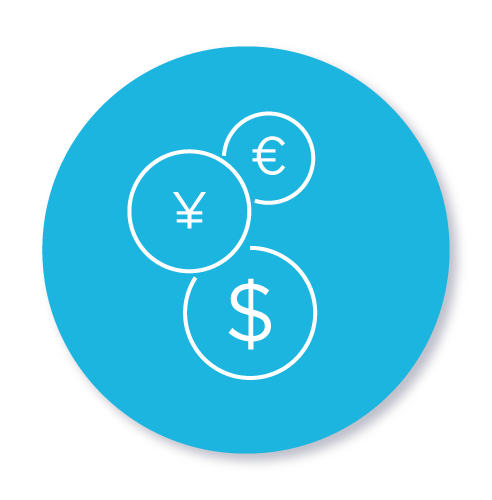 The roadmap for ODEM:
ODEM participants can have transactions with its token which will be called ODEMT which will be built on Ethereum token standards. This will help in buying and selling products and services on the platform. ODEM will also provide with a digital wallet for the same. With the end of pre-crowdsale that started in December 2017, ODEM will start with open crowdsale in February 2018 which will help in starting Alpha content and listing for beta testing. March 2018 will see the end of crowdsale. The beginning of June 2018 is expected to have the launch of ODEM 1.0 BETA which will go live in September 2018. December 2018 will finally see the launch of ODEM 2.0 BETA. Come Join the Journey and be the part of the future of learning.
ADVANTAGES OF ODEM
Service fees will be generated by the creation and listing of education lectures, courses and content on the platform. These fees will be automatically calculated according to flexible supplier fee structures and added to the listing prices selected by educators when they publish educational content. Additionally, service providers suppliers have the ability to gain a share of these fees. Inside the ODEM platform, suppliers will be incentivized to join the platform through free initial tokens allocated from the ODEM Rewards token distributions. Once suppliers sign up and create profiles, they must adhere to the supplier fee structures. Initial reward structures will be based on three factors, which will transition as the platform develops. These factors include:
• Time of Adoption
• Reputation
• Volume
ROADMAP
ODEM TOKEN AND TOKEN SALE
ODEM platform participants will conduct all transactions using the ODEMT. Payments will occur through the exchange of tokens and will adhere to the smart contract terms and conditions. The token itself will be built on the Ethereum Token Standard, also known as ERC 20.
Token sale will occur in two phases
Pre token sale — early adopter phase
This Pre Crowdsale stage will begin on December 10, 2017. In Pre-token sales, 58.2 million ODEMT will be issued at a discount rate of € 0.0375. This ODEMT will published at a 25 percent bonus rate. Please note the bonus tokens will only be accessible After completion token token and token generation event event has occurred. There is a minimum purchase requirement of 200,000 ODEMT, per user, in Pre-token sales stage.
Sales Token
The primary token sale will begin tentatively on February 17, 2018 and will continue until March 19, 2018. A total of 180 million ODEMT will be issued. That the token will be issued at, or about € 0.05. Considering the fact that the ODEM platform can only perform optimally if the token is widely distributed, all users will be allowed maximum purchase of 250,000 ODEMT during the first hour of main token sale. After The maximum cap of 250,000 ODEMT will be lifted.
ODEM CONTACTS
Website: https://odem.io/
Telegram: https://t.me/odem_io
Facebook: https://www.facebook.com/odemio/
Twitter : https://twitter.com/ODEM_IO
My profile Bitcointalk:https://bitcointalk.org/index.php?action=profile;u=1203327