The SportsFix Digital Stadium, The Ultimate Fan Experience
Sports fans love social media. That's why digital sports marketing provides a great opportunity to reach millions of sports fans. and while watching their favorite sports, fans often post game reactions to social media or check the stats on their fantasy teams. Sports are an ideal platform for digital marketing because they are essentially a series of one unpredictable event after another. A game changing play can happen at any moment, and that means marketers can't wait hours after the game is over to interact with fans.

Why SportsFix
SF presents a revolutionary digital sports content ecosystem based on Blockchain technology
Debundling and decentralising sports media rights
Enforcing trust and immutable transparency via SF Tokens (SFT) and smart contracts built on the Ethereum network.
Advantages of Using The Blockchain
Blockchain will empower fans to utilise SFT that are shareable, transferable and usable by anyone throughout a fully auditable and valid ledger of transactions guaranteeing ease and trust to use SF services, as entries into the ledger can only be made if they are validated by the system.
This will create the basis for an immutable and solid form of user interaction where not only transactions are viewable and traceable by public, or amongst the participants involved in those transactions, but also reliable as it is exploits a secure public network that is not managed by a third party.
SportsFix blockchain infused platform will allow an open and unbiased system with transparent rules where users' content contribution, engagement and voting results become part of an immutable system of decentralized public and private ledgers.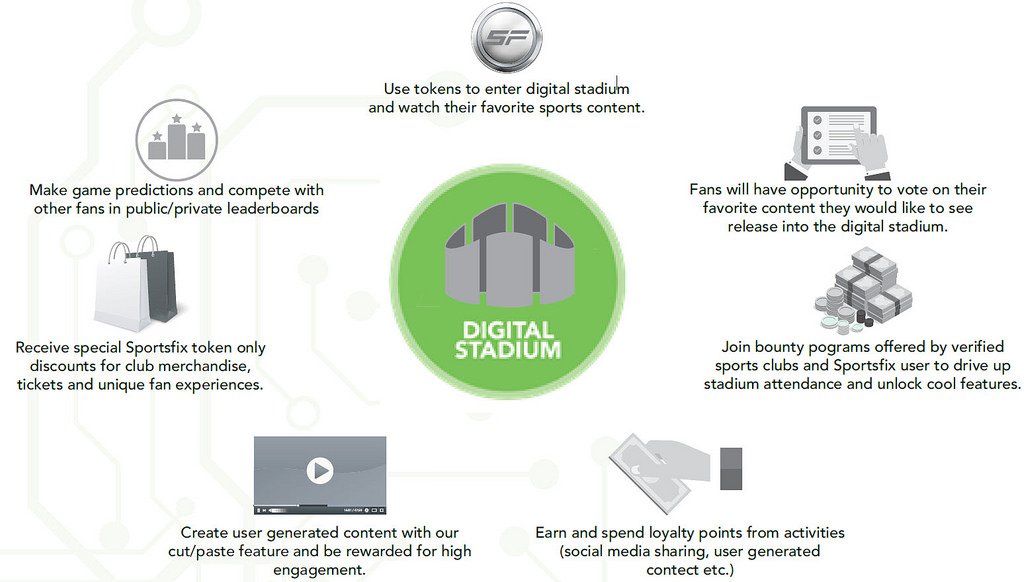 What is SportsFix Digital Stadium
The SportsFix Digital Stadium is the ultimate fan experience combining the excitement of live and Video on Demand (VOD) sports content with the power of social media, gamification, predictions, fantasy leagues and e-commerce all driven by the SFT.
SportsFix Digital Stadium Features
• Watch – To watch live games and videos on demand
• Voting – Fans can pledge SFT for their desired content
• Pay – Fans can use SFT to purchase game day passes or subscribe as a digital season passholder
• Social Share – Function enables fan to share activities on their social media platforms (e.g.FB, IG, Twitter)
• Earn/ Loyalty – Fans can accumulate individual and community points based on activities (e.g. UGC, social sharing, etc.)
• Wallet – To view balance of tokens
• Leaderboard (Group) – Group leaderboard system enables different fan bases to compete against each other on social media influence (Metrics include upvotes, member acquisition, content generated etc.)
SportsFix's Analytics Platform
Besides leveraging blockchain technology, SF will develop a sophisticated analytics platform to engage:
The fans using a system of proprietary algorithms combined with machine learning and game theory models which allows us to deliver highly personalized content based on various data points.
Fan behaviour and interactions throughout the system are captured, logged and analyzed in our SF Analytics system in order to evolve a smarter service that acknowledges fans' individual preferences.
SF Digital and SF Media in storing, dealing and processing personal data of the purchaser/ SF Token holder.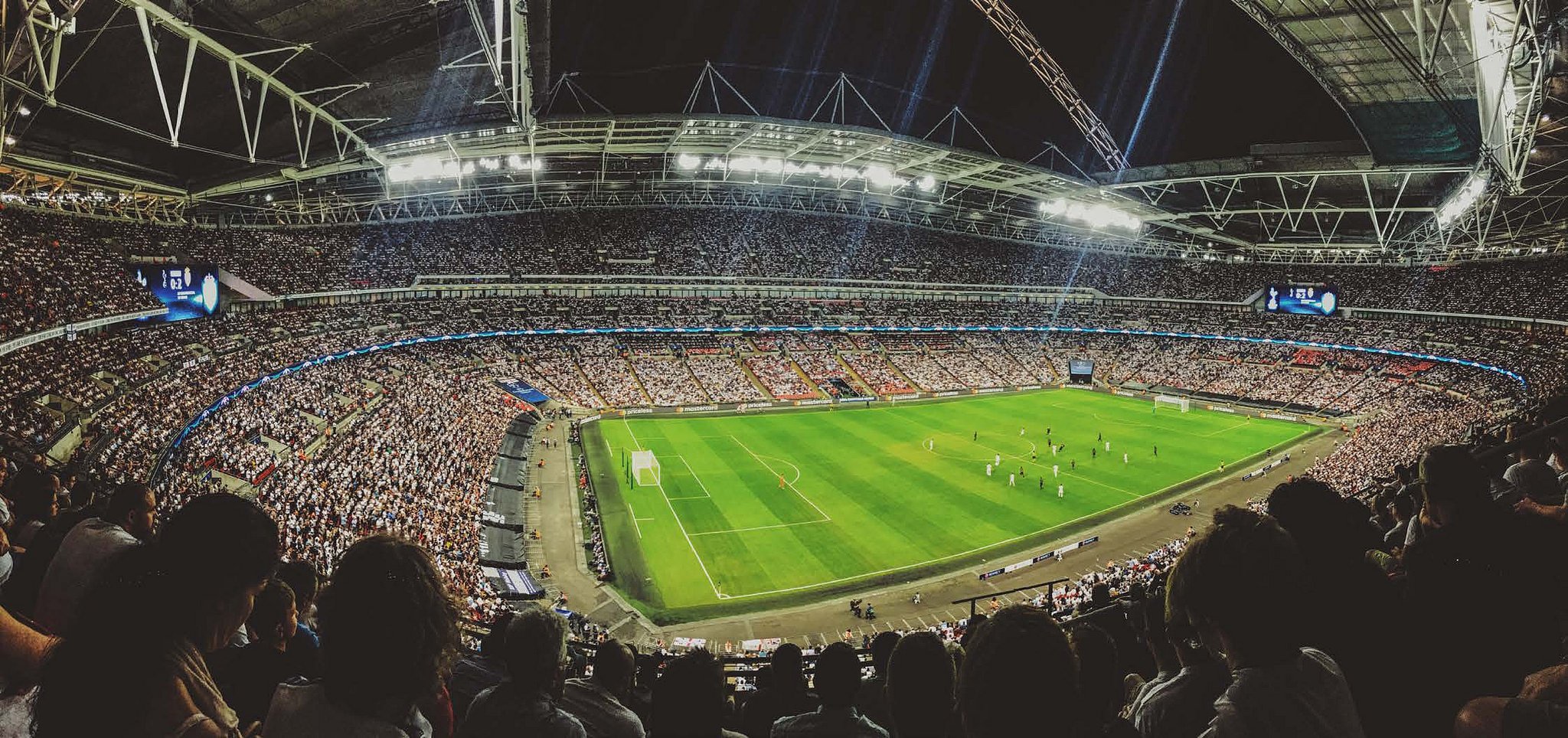 Finally
SF will engage with the fans to create a unique user profile that helps to curate their favorite sports content based on their behaviour and preferences. SF's reward system is designed to create a compulsive loop for engagement, elevate status among fans, and recognize loyal fans that help grow the digital stadiums.
This encompasses a host of activities that harness value into the ecosystem such as usergenerated content, voiceover talent, content voting, community building and social media sharing.
Consequently, fans will be encouraged to engage and actively participate with their favourite content.
---
✅Website: https://www.sportsfix.io/
✅Whitepaper: https://www.sportsfix.io/image/wp.pdf
✅Twitter: https://twitter.com/sportsfix_io
✅Facebook: https://www.facebook.com/sportsfix.io/
✅Medium: https://medium.com/@sportsfix/
✅Telegram Group: https://t.me/SFICO
✅Bitcointalk ANN: https://bitcointalk.org/index.php?topic=4380637.msg39045279#msg39045279
---
Author of article:
✅Bitcointalk username: Erik_Smuel
✅Bitcointalk profile link: https://bitcointalk.org/index.php?action=profile;u=2020517
✅My Ethereum Address: 0xA009D96EFB69bC8e328d43c4d18dd9B6d7422BC8