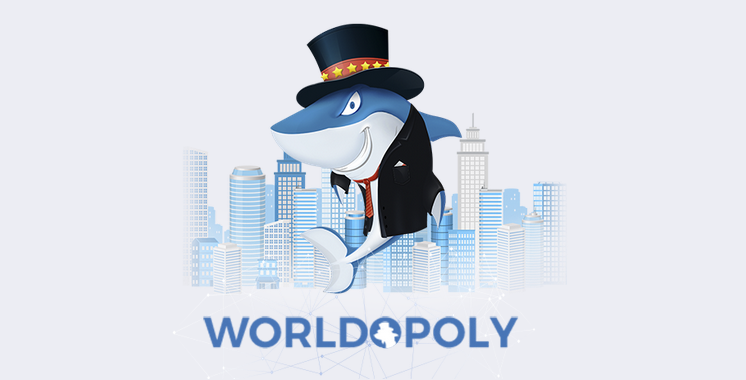 Let's dig in
WORDOPOLY
Worldopoly is a real-time multi-player strategy game that implements blockchain and augmented reality into a world building simulation. It provides an economic incentive as well compelling gameplay through the implementation of its own cryptocurrency WPT. Below are the 3 outstanding characteristics that makes Worldopoly unique in mobile gaming.
Real time – real world
The player can buy real streets in real cities (underlying technology: Google Maps/openstreetmaps).
RTS + AR + Blockchain = endless opportunities
Worldopoly is the first mobile game that implements blockchain technology in compelling gameplay, therefore, creating an insightful understanding of blockchain.
Augmented reality makes it possible to actually "see" one's in-game progres
With the introduction of the WPT there is real money to be made playing the game.
Risk-free introduction to cryptocurrencies.
With the possibility to trade every in-game item for WPT the player can earn cryptocurrency without investing real money. This is a great way to introduce players to the world of cryptocurrencies without the financial risk.
Worldopoly: playable innovation
Combining AR, Blockchain and Geopositioning Worldopoly provides a unique gameplay experience that enhances mobile gaming from its current limitations. While other games focus on either AR or world building, blockchain or gameplay. Worldopoly purposefully integrates all technologies into one. Every implemented feature has its unique purpose. With AR you experience the game in real life, Blockchain provides an advanced level of security and Geopositioning brings the cities of the world onto your device.
WORLDOPOLY GAMEPLAY
Things that make Worldopoly unique in the world of mobile games
EASY TO START
THE BUILDING CUSTOMIZATION OPTIONS
PLAYERS INTERACTION
THE SHOP & AUCTION
GAME CURRENCIES
Game market overview
With a market share of over 40%, mobile games are by far the most profitable sector of the gaming industry. As mobile devices advance in their capabilities so do games. The recent introduction of the ARKit by Apple in their 2017 Keynote sets a new milestone in App-Development. By introducing this crucial step in App-Development through an AR-game, Apple also showed where they see the dominance of this technology.
Mobile games not only dominate the gaming industry, but also the mobile software market as a whole. With 75% of revenue in the iOS App Store and 90% of the Google Play Store, mobile games contributed the majority of revenue in 2016. In 2017 mobile Apps brought in over $ 46 billion in revenue, expanding their market share from 39% (2016) to 42%.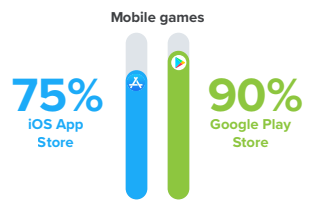 The Asian Market is by far the biggest for mobile games with a share of 47% or ($51.2 Billion). Naturally dominated by China, with a contribution of 53,7% ($27.5 Billion) to the total revenue. Followed by North America (25% or $ 27.0 billion) and Europe, MiddleEast and Africa (24% or $ 26.2 billion), 47% Asia 25%, North America 25%, Europe & Africa, 4% Other.
WORLDOPOLY TOKEN SALE DETAILS
power the game community and support worldopoly

The Worldopoly Token (WPT) is the in-game currency that exists along with Gold and Coins. All transactions with WPT will occur through blockchain technology.
Blockchain technology was chosen as the basis of Worldopoly's economic system because it will ensure transparency of all in-game operations and provide the players community with an additional level of security.
ICO details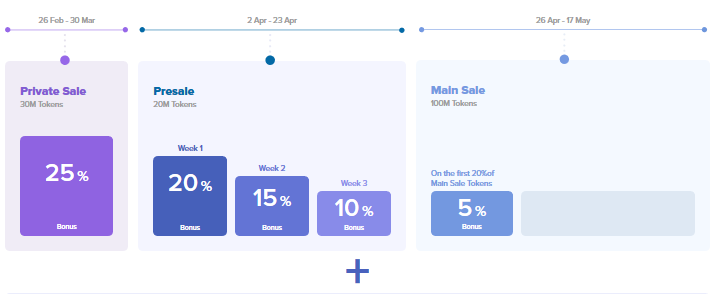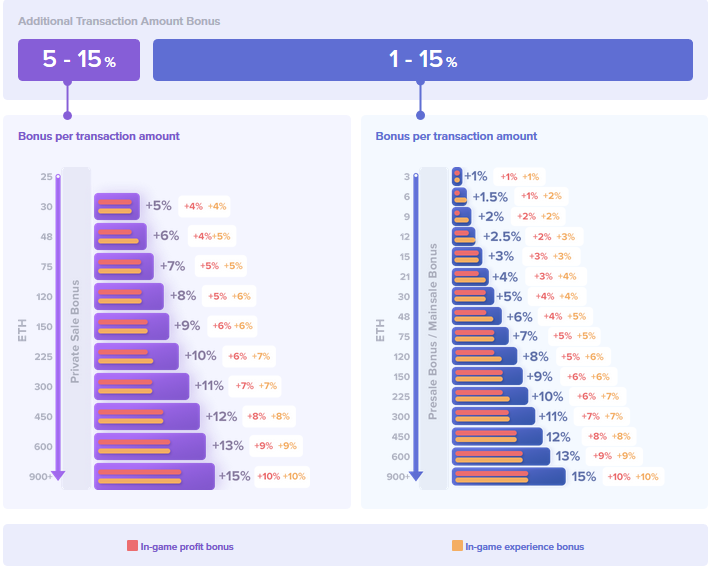 Token Distribution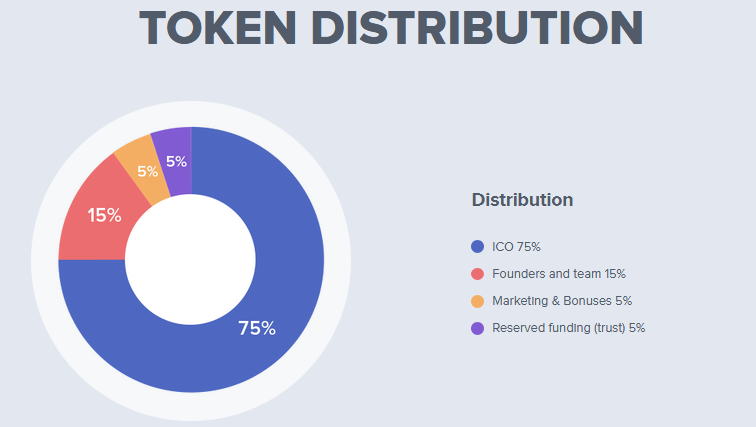 75% ICO
15% Founders and Team
5% Marketing & Bonuses
5% Reserved funding (trust)
Fund Distribution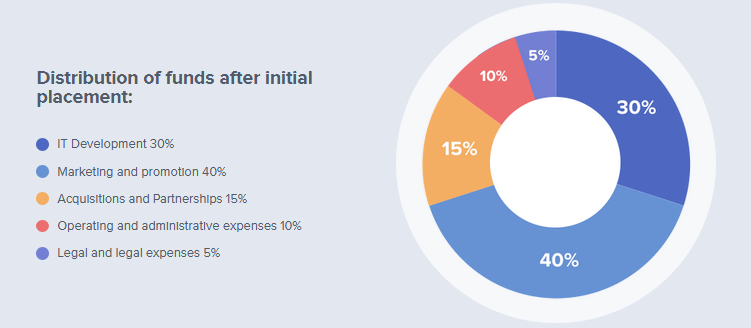 30% IT Development
40% Marketing and Promotion
15% Acquisitions and Partnership
10% Operating and administrative expenses
5% Legal and legal expenses
Roadmap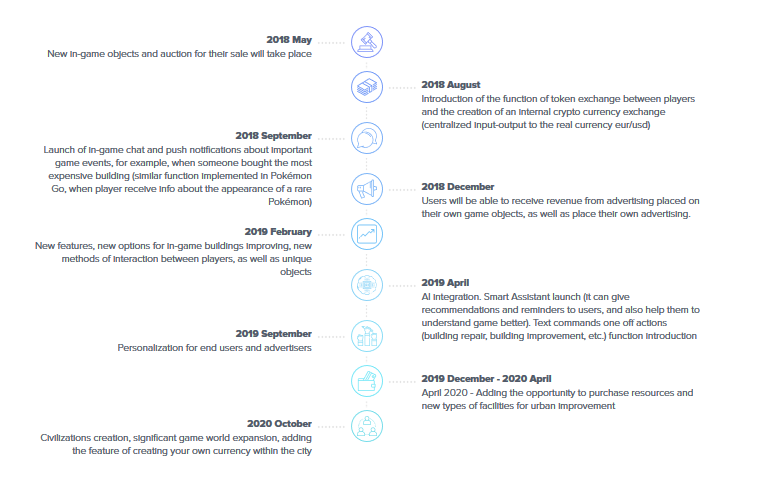 2018 May
New in-game objects and auction for their sale will take place
2018 August
Introduction of the function of token exchange between players and the creation of an internal crypto currency exchange (centralized input-output to the real currency eur/usd)
2018 September
Launch of in-game chat and push notifications about important game events, for example, when someone bought the most expensive building (similar function implemented in Pokémon Go, when player receive info about the appearance of a rare Pokémon)
2018 December
Users will be able to receive revenue from advertising placed on their own game objects, as well as place their own advertising.
2019 February
New features, new options for in-game buildings improving, new methods of interaction between players, as well as unique objects.
2019 April
AI integration. Smart Assistant launch (it can give recommendations and reminders to users, and also help them to understand game better). Text commands one off actions (building repair, building improvement, etc.) function introduction.
2019 September
Personalization for end users and advertisers.
2019 December – 2020 April
April 2020 – Adding the opportunity to purchase resources and new types of facilities for urban improvement.
2020 October
Civilizations creation, significant game world expansion, adding the feature of creating your own currency within the city.
Meet The Amazing team behind this great project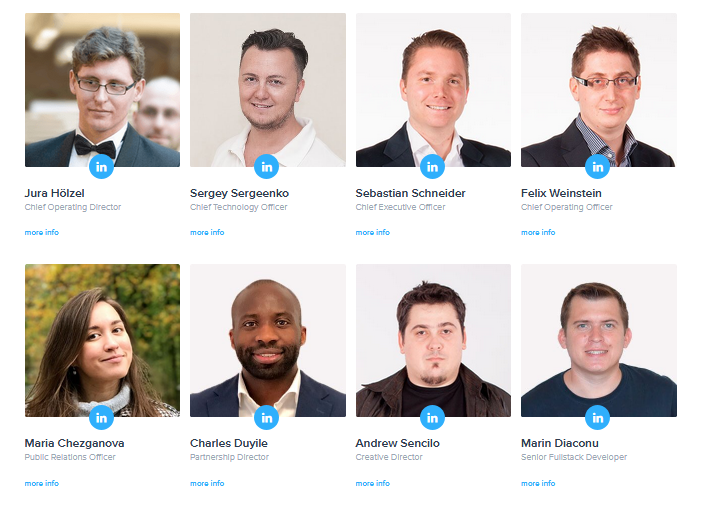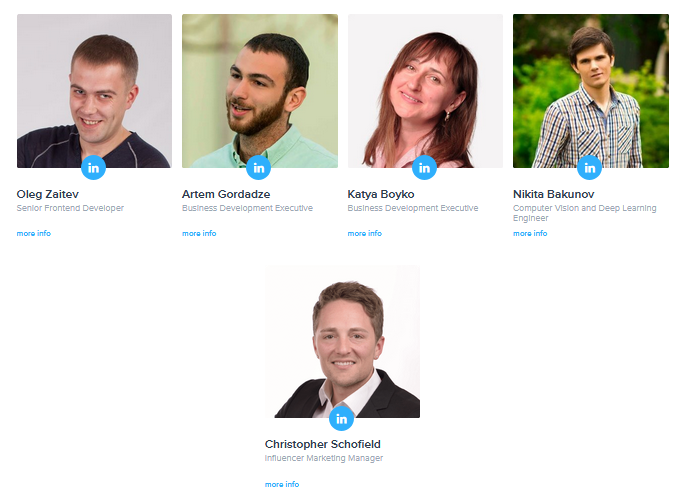 For more information, please visit:
Website: https://ico.worldopoly.io/
Whitepaper: https://worldopoly.io/Worldopoly-Whitepaper-ICO.pdf
ANN Thread: https://bitcointalk.org/index.php?topic=3032924
Twitter: https://twitter.com/worldopoly
YouTube: https://www.youtube.com/channel/UCj15AmzU5wvjxtrGRaPVJcQ/
Instagram: https://www.instagram.com/worldopoly.de/
Facebook: https://www.facebook.com/worldopoly
Telegram: https://t.me/worldopoly
Author: Tosin David
My BitcoinTalk Profile: https://bitcointalk.org/index.php?action=profile;u=1180815