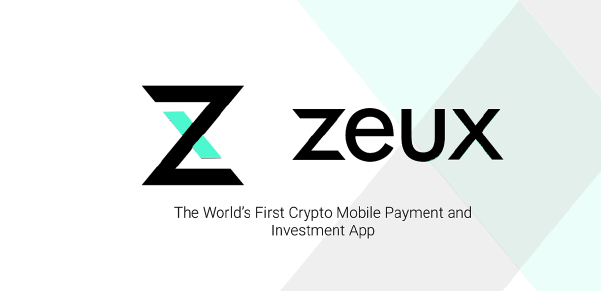 Overview
With the upsurge of global urbanization, no doubt, the role the financial system plays in our individual lives and business activities cannot be over-emphasized. The want for financial services such as mobile payments, easy remittance, and access to investment products continue to be on the rise as individuals and business entities look for more ways to make financial transactions more efficient and seamless. This has made the financial system experience considerable progress over the years. However, in recent years, financial service products have experienced some setbacks. These include:
Difficulty in investing: The hassles and unnecessary bottlenecks an individual faces in opening an investment account is worrisome and particularly discouraging.
Few options for customers to participate in crypto investment products: The high technicality of blockchain technology has given customers limited options to participate in cryptocurrency investment.
High bank charges for international exchanges thus limiting foreign exchange.
No integrated solution yet exists to address the current challenges in the finance sector. The solutions which have been put forward remain disjointed.
To address these challenges, an integrated solution, Zeux, was created.
The Zeux Initiative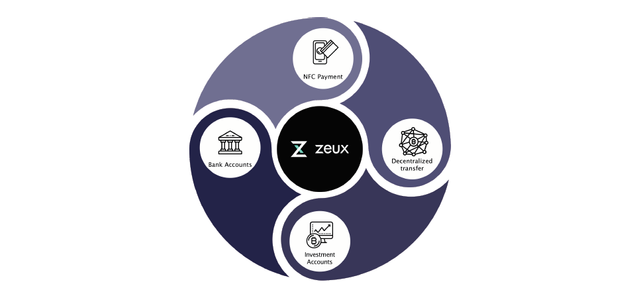 Zeux is an FCA regulated entity which seeks to provide an integrated solution to financial services by combining blockchain technology, biometrics, and artificial intelligence, bringing the fiat and cryptocurrency worlds together.
Zeux provides a single entry platform which gives users the opportunity to access all their financial accounts via one interface. Users will communicate on the Zeux interface via the Zeux crypto token (ZeuxCoin). This token will serve to facilitate the transaction processes occurring in Zeux and ensures safety and immutability of the transaction processes.
Apart from being well secure, the Zeux interface is also very simple and non-technical, hence, almost anyone can use it. Other special features of the Zeus interface include:

Personal data vault and KYC concierge: This feature offers users privacy as regards their account. It gives users the opportunity to personally manage and own their account in a secure environment which is governed by blockchain technology.
Access to all bank accounts: The Zeux app gives users the opportunity to access their various bank accounts via a single platform. Users will be able to see balances and perform financial operations for any of the accounts.
Access to multiple investment products: The Zeux interface gives users access to an aggregate of investment products.
Access to crypto investment funds: The Zeux platform will also give users access to crypto funds, making it the world's first integrated crypto products/funds investment platform.

Secure mobile payment to crypto and fiat currency: With Zeux, you have nothing to fear as regards your crypto funds. By integrating NFC payment providers into its payment system, Zeux achieves secure payment which links directly to the user's Zeux account.
Decentralized transfer system: To further corroborate the security and transparency of the Zeux platform, Zeux facilitates all financial processes through blockchain technology.
The ZeuxCoinThe ZeuxCoin (ZUC) is the native cryptocurrency of Zeux initiative. It is the essential liquidity currency underpinning the Zeux ecosystem. All the transaction processes on the Zeux platform will be carried out via the ZeuxCoin. Additionally, all the bonuses earned by users of the Zeux platforms will be in ZeuxCoin.
The benefits of ZeuxCoin include but are not limited to:
The discount rate on fees such as transaction fees and introduction fees: ZeuxCoin holders will be given discount rates for their fees such as introduction fees and transaction fees. This discount rate will be based on the amount of ZeuxCoin they have in their account.
Get access to free account opening: ZeuxCoin holders are also eligible for free account opening based on the personal data vault. As a rule, a Zeux customer needs to hold five times (5X) number of ZeuxCoins to open X number of accounts.
Get cashback on all crypto spending: Through the Zeux App, ZeuxCoin holder will be eligible to receive a cashback on their crypto spending.
Receive loyalty rewards: ZeuxCoin holders are also eligible to receive a host of loyalty rewards.
Zeuxcoin is being offered to the public through a crowdsale exercise and more details on the token and the exercise can be found below:

ConclusionBy transforming existing financial services; turning complex, highly technical, expensive and burdensome financial management processes to simple, easy to understand, convenient and affordable processes for individuals and business entities, Zeux makes the best financial services accessible to everyone.

Use any of the following links to find out more about ZEUX or to become a member of the community:
WEBSITE: https://www.zeux.tech/
WHITEPAPER: https://www.zeux.tech/assets/PDF/ZEUX-White-paper-Eng.pdf
TELEGRAM: https://t.me/zeuxapp
TWITTER: http://bit.ly/zeuxtwitter
FACEBOOK: http://bit.ly/zeuxfb
MEDIUM: http://bit.ly/zeuxmedium
AUTHOR: SEXAPHILIAC
AUTHOR'S BTT: https://bitcointalk.org/index.php?action=profile;u=2435036
AUTHOR'S WALLET: 0x490e4183b2C277A9D125fe0A554bEFC9400D681a