Tiberius coin – the most promising project with the binding of physical assets!
Metal trading is a complex business, you need to carefully prepare before you invest. First of all, you need to study the market and understand which products are most widely represented, and which products are most in demand. Getting information about companies that occupy this niche is an important condition, since the product must be competitive in order for the entrepreneurial activity to produce the desired profit. When trading metals, the main focus is on long-term income. World supply and demand has a significant impact on the cost of metals. So with an increase in demand, prices for metals will decrease, and accordingly, on the contrary – with weak demand, the cost of metals will increase. However, this effect occurs mainly in the long term, and does not change the short-term price. That is why Tiberius creates a platform that brings together centralized and decentralized worlds based on blockchain technology, creates a multi-purpose project that will become one of the largest players in the market. Everything is transparent here, as honestly as possible, because projects based on this technology have a lot of advantages – these are instant transfers, there are no expectations to confirm transactions, as in cases with banking operations, there are no unnecessary and unnecessary costs, and this technology protects against various fraud – Payment fraud is excluded. Operations are performed anonymously. This platform is directly related to physical assets. This factor is key in everything.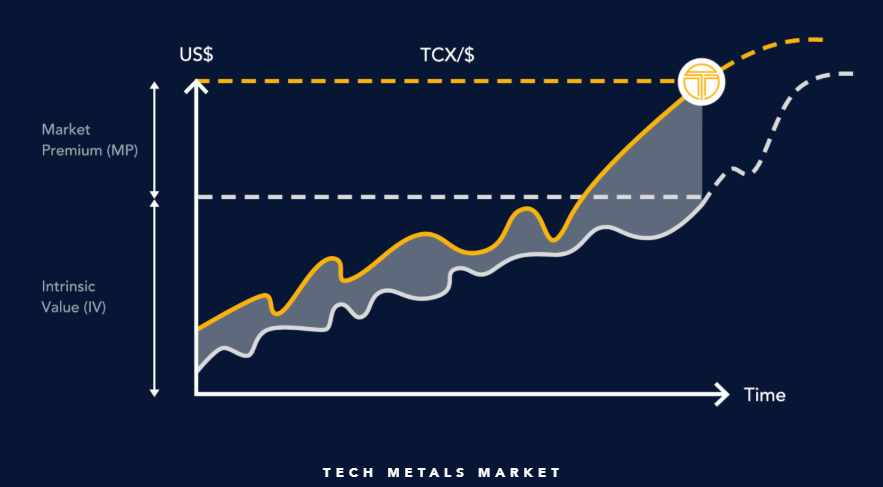 Tiberius Crypto AG has been the world's leading resource manager for over ten years, a mining operator, metal trader and commodity investor (ComTech). Located in Zug, Switzerland. Tiberius Asset Management is regulated and licensed by FINMA (Switzerland) and SEC (USA). This shows a decent level of design! Tiberius creates the safest and most decentralized asset ever released to protect your wealth. The project has no analogues and competitors with a proposal of such a scale, therefore the success of this project is more than obvious.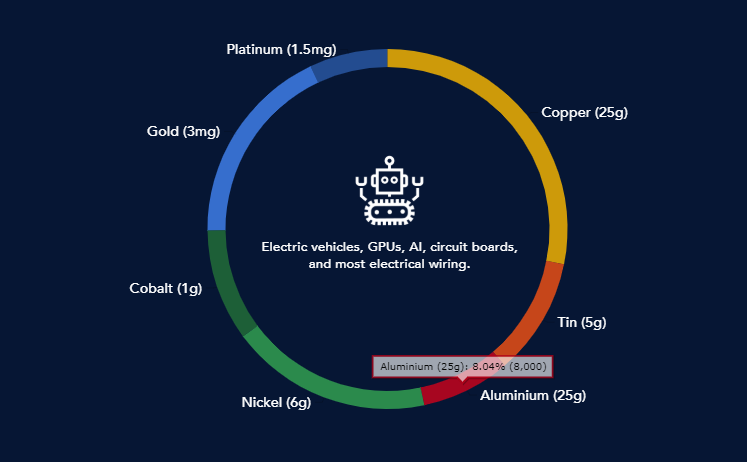 IMS – primary placement of metal. The ERC20 to TCX standard token is a calculated unit of the Tiberius platform. It is the physical offer that Tiberius places.
Upper threshold for project financing is not.
The lower funding threshold is $ 20,000,000 if the project's softcap is not reached – funds will be returned to investors.
Token Name – TCX
The start of sales of tokens – 12/01/2018
Price for 1 TCX = $ 0.70
Minimum participation – $ 100
Accepted currency for payment – ETH, BTC, CHF, JPY, XRP, BCH, FIAT
You can become a member of the project by registering at the link https://tiberiuscryptoag.typeform.com/to/omGLmL
The most important feature of a token supported by assets is the "asset" that it relies on, and this particular attribute is the essential difference between assets and inactive tokens. Tiberius coin is backed by a literal value, which means that it does not start from zero, like other cryptocurrencies. This token has a floating structure and every dollar a company receives is immediately used to buy metals to support TCX. This makes this coin the electronic equivalent of the metal.
How it works
A team of highly qualified professionals with an impeccable reputation, with strong technical and financial experience, proves the viability and reliability of the project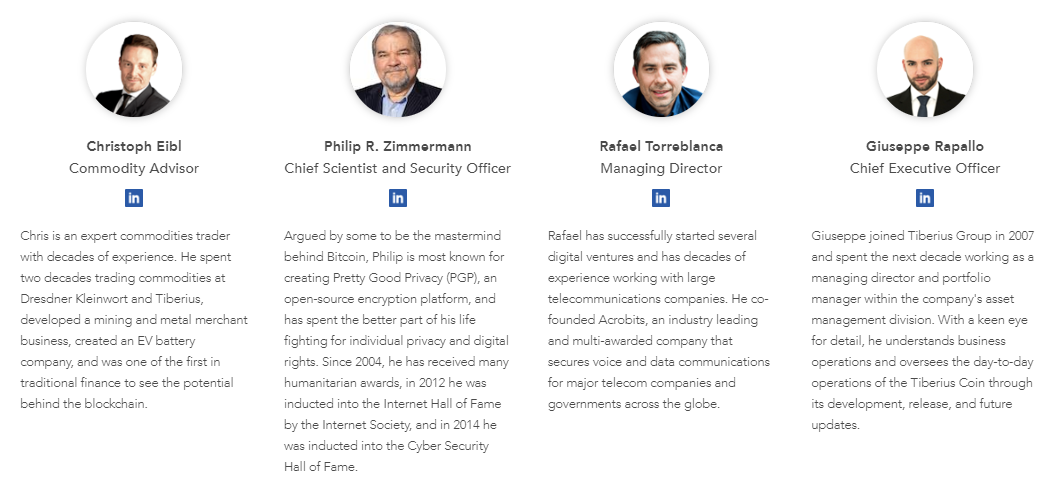 Stages of project development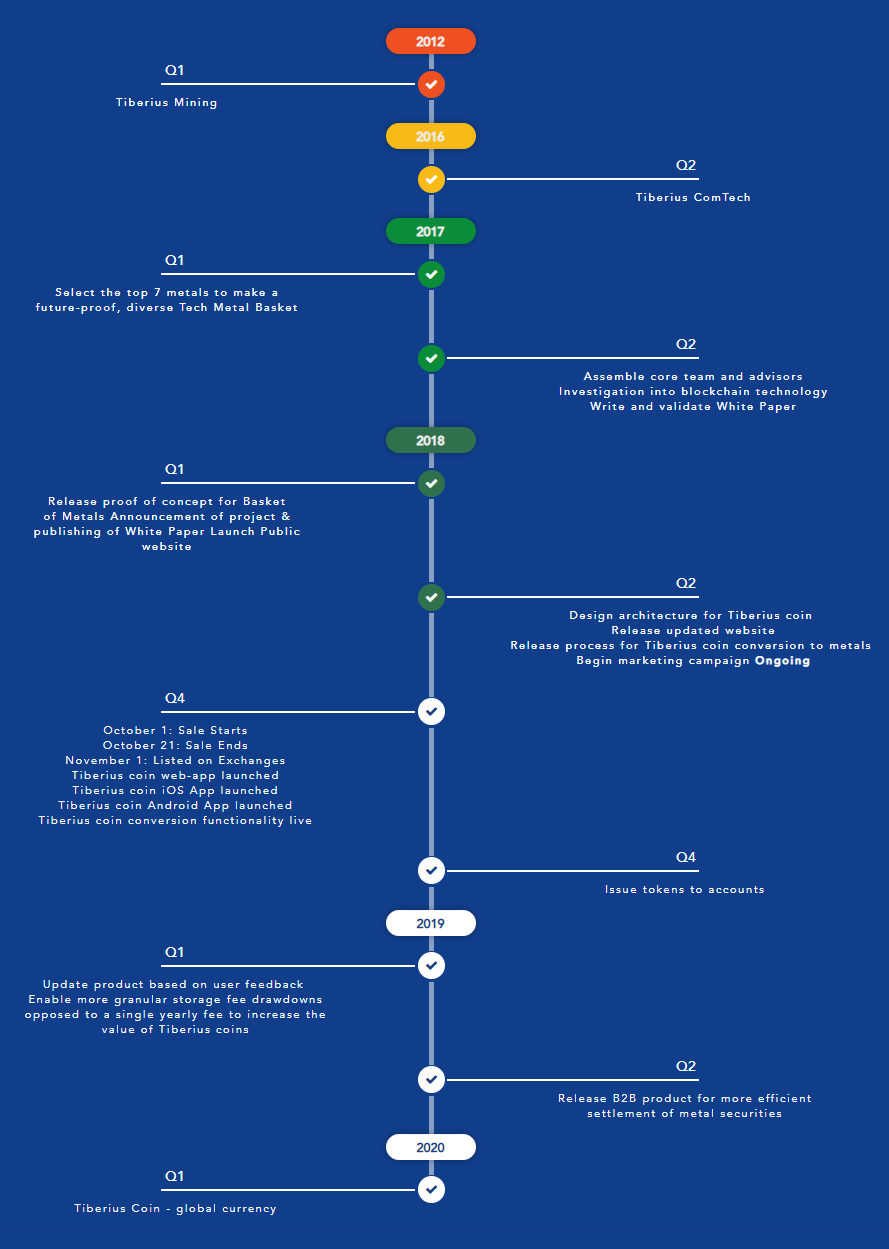 All technological metals in the Tiberius basket are selected to use a strategic commodity, and all, with the exception of gold, have industrial applications and therefore will always have intrinsic value.

All that makes Tiberius Coin distinguishes it from other cryptocurrencies is that they have a diversified portfolio of assets. Further use of this class of assets will increase as a result of projected demand in industries such as transportation, IOT, telecommunications, robotics and space exploration.
The details of the project can be found on the official website https://www.tiberiuscoin.com/ and Whitepaper https://www.tiberiuscoin.com/wp.pdf
Follow all updates and news in social networks:
Telegram https://t.me/tiberiuscoinofficial
Twitter https://twitter.com/TiberiusCoin
Youtube https://www.youtube.com/channel/UC9dUR5-sJU_BnGfv4cK0LJQ
After the program is fully formed, you have the opportunity to remain a participant in the project and receive a portion of the company's profits as a holder of the TCX token. In my opinion, this project will reach the world level, so join and become part of Tiberius coin now!
Bitcointalk URL: https://bitcointalk.org/index.php?action=profile;u=2042216
Username Bitcointalk: eline
ETH: 0x4d083561Eb2d741C1AefAeD20a4B54E2Ef5AC4b0
#ICO #Tiberius #Investment #TCX #Gold #Cobalt #Platinum #Tiberiuscoin