Tipestry
Tipestry
Tipestry Project
Tipestry is a blockchain-based social network project. Tipestry aims to integrate user tips, allowing anyone to get money to post good content. It is also the first platform in history to allow universal website cryptocurrency donations, allowing people to support content creators without dealing with banks or credit cards, handing out personal information, or paying high fees. Tipestry adds a meta layer to the Internet that allows users to interact and get cryptocurrency anywhere online.
Tipestry.com is a platform that allows people to be able to post comments about other websites and tip their favorite comments with cryptocurrency. Then there is Tipestry Go which is a mobile application for iOS and Android that allows users to leave comments on any physical location, either in the physical location of the current user or by selecting a place on the map. Comments can be viewed through a map view, through a list of nearby posts in the selected range, in the section that shows posts popular around the world, or in Augmented Reality. Digital coins are also hidden throughout the world and can be collected through the application.
 Why cryptocurrency?
Cryptocurrency is a digital or virtual currency that uses cryptography for security. Cryptocurrency is difficult to fake because of this security feature. The decisive feature of cryptocurrency, and arguably the most charming allure, is its organic nature; it is not issued by the central authority, making it theoretically immune from interference or manipulation of the government.
Cryptocurrency makes it easy to transfer funds between two parties in a transaction; this transfer is facilitated through the use of public and private keys for security purposes. These funds transfers are carried out with minimal processing fees, allowing users to avoid the steep fees charged by most banks and financial institutions for wire transfers.
The anonymous nature of cryptocurrency transactions makes it very suitable for a number of nefarious activities, such as money laundering and tax evasion. However, cryptocurrency advocates often highly value anonymity. Cryptocurrency is also considered by some economists as a short-term trend or speculative bubble – especially concerning that currency units, such as Bitcoin, are not rooted in any material goods. Bitcoin has indeed experienced some rapid spikes and collapsing values.
There are three related problems that Tipestry wants to deal with with this project:
First is that the business model that applies to social media platforms is to sell their users' personal information to third parties, usually without users understanding what they provide in terms of privacy and security.




Second is the difficulty for content creators to get financial benefits from their work, which is partly responsible for the overall decline in journalistic standards and the proliferation of clickbait content.




Third is the trend for large companies to push the agenda – both commercial and political – by censoring or completely deactivating user feedback on their sites.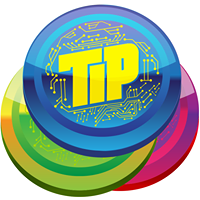 Tipestry Tipestry.com Products
The main component of this platform is Tipestry.com, a web-based version that entered alpha testing in 2017. This is a web portal that effectively adds comment sections to any website where people can tip writing and contribute to the site being discussed.
Tipestry Go
The Tipestry Go companion app starts development and enters testing in 2017. Tipestry Go is an augmented reality application that allows users to leave comments on certain physical locations and search for hidden digital coins throughout the world.
Tippening
Tippening, sites for voters to help shape platform policies and select or delete moderators, scheduled to be released as early as 2019.
TIPCOIN AND TIPESTRY TOKEN
Two tokens will be used to maintain the ecosystem, Tipestry – Tipcoin (TIPC) and Tipestry tokens (TIP).
Both are made using standard Ethereum ERC-20.
In the future, it is possible to replace TIP standards from tokens with ERC-888, if this format is more effective for dividend payments. Tipcoins ownership partly defines voting rights for policy and moderation of Tipestry content.
Initially it will be issued as part of the airdrop and gift campaign, and then as a gift from time to time for active Tipestry users and moderators.
Tokens will never be sold for money for two reasons.
First, their sales actually mean the sale of the right to vote, which will conflict with the purpose of this project.
Second, this can legally make them safe and, therefore,
limit our ability to distribute it in the United States.
1,000,000,000 Tipcoin was created to reward hunters, posters and Tipestry moderators.
Distribution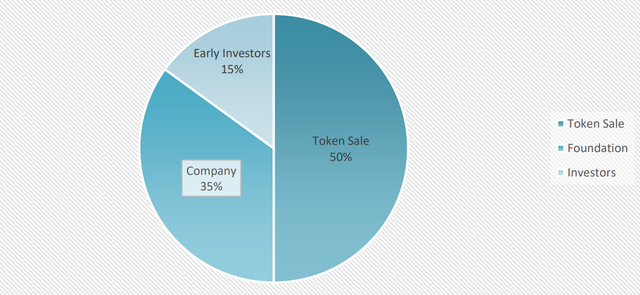 50% of Tipestry tokens will be sold during the sale of tokens. 35% will be stored in the company and 15% will be sold to investors and submitted to the founder. Token sales will have a Soft Cap of $ 1,000,000 USD and a Hard Cap of $ 20,000,000 USD.
For more data about this effort, it would be ideal if you visit the connection below:
Tokensale website: https: //tokensale.tipestry.com/
Platform website: http: //www.tipestry.com/
Whitepaper: https: //tokensale.tipestry.com/Tipestry-White-Paper.pdf
Twitter: https: //twitter.com/tipestry
Facebook: https: //www.facebook.com/tipestry
Telegram: https: //t.me/tipestry
Author: Kolbakpute
profile URL: : https://bitcointalk.org/index.php?action=profile;u=1624619
Ethereum address: 0x7978AD1E3c14460ffc80fc361C2d6a1bF29754Dd