Tipestry-Revolution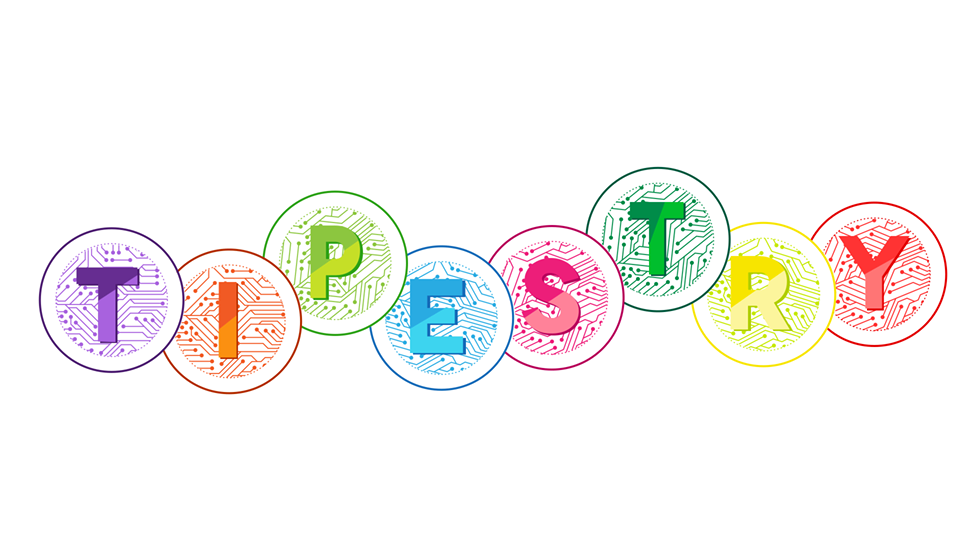 Hello my dear friends.I want this review to Shine a light on the technological project called Tipestry becoming more popular and it attracts more and more new users who have hungry eyes and a lack of information. The latter have to collect the crumbs, check your own time and wallet. To answer the question of which currency is best to invest in, which ICO will shoot at 100%, I can not, but I will try to tell and describe my own vision of the situation. Today we will analyze THE Tipestry project. What is this ICO and is it worth investing in it?
what Tipestry is all about
Tipestry.com is a platform where people can post comments about other websites and tip comments they like with cryptocurrency. And Tipestry Go is a mobile app for iOS and Android that lets users leave a comment at any physical location. Comments can be placed either at the user's current physical location or by selecting a spot on the map. Comments can be viewed through the map view, through a list of nearby posts within a selected range, in a section showing popular posts worldwide, or in Augmented Reality. Digital coins are also hidden around the world and can be collected through the app.
TIPESTRY PLATFORM
The Tipestry project began in 2014. The main goals were to make bit-tipping easier and allow users to comment on any website. The first iteration was a browser add-on that went into alpha testing in 2015, and the second one was a mobile application that went into testing in 2016. Based on early feedback, both versions were canceled in favor of the current implementation of the web version of Tipestry.com, which entered alpha testing in 2017.
The accompanying Tipestry Go application began to be developed and included in the testing in 2017 and was released in the Apple Store in early 2018. Tipestry.com users can comment on any site, while Tipestry Go allows users to comment on any physical location.
Tippening, a site for voters to help shape the policy platform and elect or remove moderators, is scheduled to be released in early 2019. The browser add-on and the browser application that originally started the project are scheduled to resume at the end of 2019.
Why cryptocurrency?
A cryptocurrency is a digital or virtual currency that uses cryptography for security. A cryptocurrency is difficult to counterfeit because of this security feature. A defining feature of a cryptocurrency, and arguably its most endearing allure, is its organic nature; it is not issued by any central authority, rendering it theoretically immune to government interference or manipulation.
Cryptocurrencies make it easier to transfer funds between two parties in a transaction; these transfers are facilitated through the use of public and private keys for security purposes. These fund transfers are done with minimal processing fees, allowing users to avoid the steep fees charged by most banks and financial institutions for wire transfers.
Tipestry: Comment Anywhere 
Seeing the potential of cryptocurrency makes Tipestry come up with an idea where this platform will make people able to comment and tip anywhere by using cryptocurrency as payment payment. Although some sites feature comment sections or message boards, most do not. One of the goals of this project is to provide more places for people to interact and give feedback online, including the more obscure (or censored) corners of the web.
What are some use cases? 
Find out what people are saying about a particular website.
Discuss sites where the comment sections have been removed
Discuss topics where there's no obvious place to do so
Discuss very specific topics
Find and share information about new product releases
TIPCOIN AND TIPESTRY TOKEN
To maintain the ecosystem, two tokens will be used, Tipestry – Tipcoin (TIPC) and a Tipestry (TIP) token. Both were created using the Ethereum ERC-20 standard. In the future, it will be possible to replace the TIP token standard with ERC-888, if this format proves to be more effective for paying dividends.
The ownership of Tipcoins partially determines the voice for the content policy of Tipestry and moderation. Initially, it will be issued as part of the airdrop and bounty campaign, and then as a reward over time to active users and moderators of Tipestry. Tokens will never be sold for money for two reasons. Firstly, their sale will actually mean the sale of the right to vote, which will contradict the goals of this project. Secondly, legally it can make them a valuable paper and, therefore, limit our ability to distribute them in the United States. 1,000,000,000 Tipcoins were created to reward Tipestry hunters, posters and moderators.
Distribution
50% of Tipestry tokens will be sold during the sale of the tokens. 35% will be kept in the company and 15% are sold to investors and handed over to the founders. The sale of the tokens will have a Soft Cap of $ 1,000,000 USD and a Hard Cap of $ 20,000,000 USD.
For more info on this project, please visit the link below:
Website Tokensale: https://tokensale.tipestry.com/
Website Platform: http://www.tipestry.com/
Whitepaper: https://tokensale.tipestry.com/Tipestry-White-Paper.pdf
Facebook: https://www.facebook.com/tipestry
Twitter: https://twitter.com/tipestry
Telegram : https://t.me/tipestry
my bitcointalk address: https://bitcointalk.org/index.php?action=profile;u=2245735
my bitcointalk username: faith400