Blockchain technology has a number of technical challenges which need to be solved before it can become mainstream. Numerous organizations have formed to address these challenges, and the majority are working on the necessary Research and Development to take Cryptocurrencies to the next level. In most cases there is not a clear path for a Return on Investment for those funding the projects.
Social media is something that cannot be excluded from our lives nowadays. Everyone knows and use social media like facebook, twitter, instagram, and many more. Things like share, comment, likes, subscribe is common when we associate with social media.
Introducing Tipper
Tipper is a blockchain and social media company which has decided to create a platform in which the users would be able to monetize the content that they create and be paid when many people like their posts. If you produce any kind of content and you wish to show it to the world, but you are not sure that people would pay for it, this platform can be the right idea for you to earn from those contents. In other words, It is the first decentralized social media platform established with two-way monetization.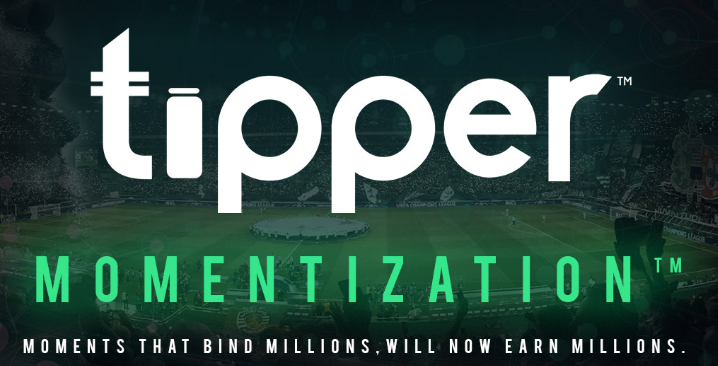 The future of social media is about peer-to-peer monetization, an ecosystem of peer-to-peer support that offers a radically new value proposition to those participants; a proposition that recognizes that people's time, energy and creativity spent online are not less than economic activity in the physical economy.
Tipper is the first decentralized social media platform set up with two-way monetization. This next generation platform will balance the comparison of monetization and benefits for all users by offering incentives to cultural tips; a platform that empowers and promotes creators of popular content, general users and advertisers; a platform that uses the collective power of the people to bring revolutionary change to individuals and collectors.
HOW THE TIPPER PLATFORM WORKS
The company works with four different pillars that make the business work. The first pillar is the ;
Tipping Model:
With the goal of transforming the tips into likes, the company enables its users to give money to the creator of the content instead of liking the post. This payment can be literally pennies. If a lot of people like the content of someone, then this person can achieve a good quantity of money with its posts on social media.
The second pillar is
Content Investing:
By investing in a channel, you will be able to earn a small percentage of what the owner makes. Users can sell shares of their channels and this will enable them to have money to jumpstart the production of the content while they will have to pay a percentage for the money or the promotion made by the investor.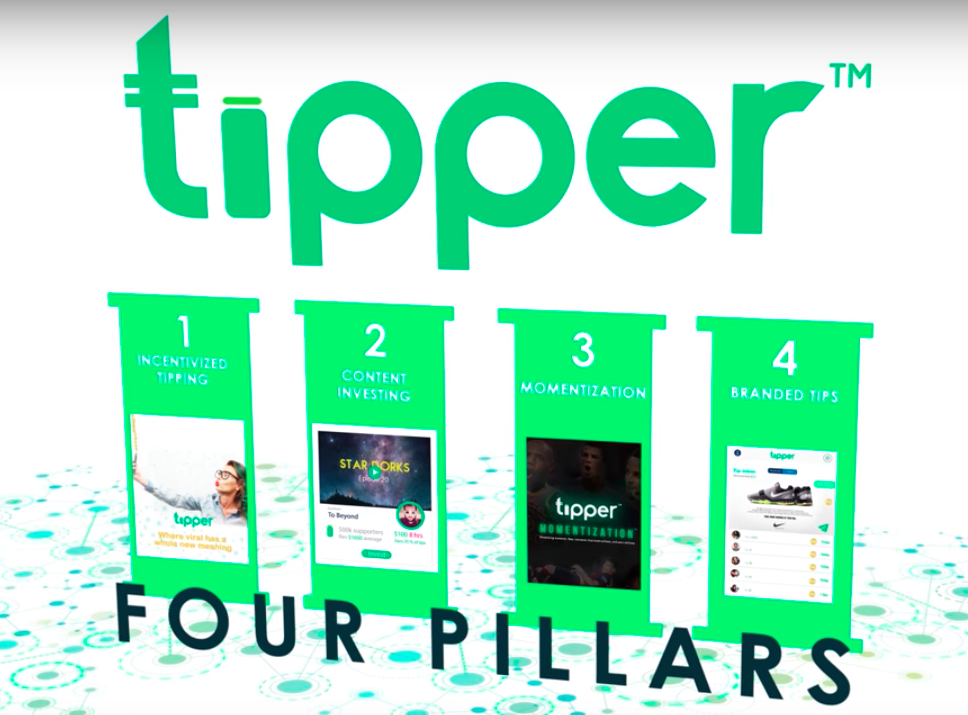 The third pillar is the:
Monetization of Moments;
The company does not make 100% clear why it exactly means by the monetization of moments, but it is clear that people will be able to tip you for creating moments that will not be forgotten by them and that you will be able to get a nice quantity of money by creating them.
The fourth pillar is:
Branded Tips;
By using this system, companies will be able to pay for advert space and be able to send personalised tips with their brands for users that they want to connect with. This will be vital for the financial survival of the company, as it does not charge anything from the users.
Reasons why you should choose TIPPER
Tipper is a platform that empowers and rewards popular creators, general users and advertisers. The Tipper Platform will allow anyone to earn money from their online activities and earn more from life. So, Uber and Airbnb's social media are becoming what managers and people's goods are with savings rooms, but with content as a commodity for monetization by users.
Tipper ICO
The main sale will go from February 21 until March 20, 2018.
The total supply of tokens are 700 million tokens, but only 30% of them will be sold, the rest will stay with the founders (10%) and it will be mineable (60%). The price per token is $0.20 USD per token during the pre-sale and $0.25 USD per token during the main sale.
The hard cap of the sale is 50 million USD and the soft cap is 15 million USD.
Tipper Company has a very good research and planning in the future so investing in this platform is a smart thing to do. The token you get from joining the ICO can be used in Tipper platform, and also you can just save it for other purpose like sell it or just keep it to get Return Of Investment from the company later in future.
In Conclusion, The platform aims to create a new world where your post can either pay for your breakfast, or could potentially make you a lot of money. Tipper is the ultimate social media platform that pays both ways and incentives "tipping". A Tipper can transform the setup for each individual, standard users can now benefit from using social media, by having access to a platform that allows for them to make money on every post, receive ad revenue. All tippers ad revenue has been set aside to go to the users.
Be a part of this project and follow these links for more information;
Website: https://www.tippereconomy.io/
Whitepaper: https://www.tippereconomy.io/Documents/TIPPER_WHITEPAPER_DRAFT_1.pdf
Bitcointalk: https://bitcointalk.org/index.php?topic=3088509.0
Facebook: https://www.facebook.com/tippereconomy
Twitter: https://twitter.com/tippereconomy
Telegram: https://t.me/joinchat/HjnmdhAb4dOBxP8eaiNmoA
Author
nugezmils
BITCOINTALK PROFILE
https://bitcointalk.org/index.php?action=profile;u=1729621