RAFFLE 
EOS blockchain is based on gambling.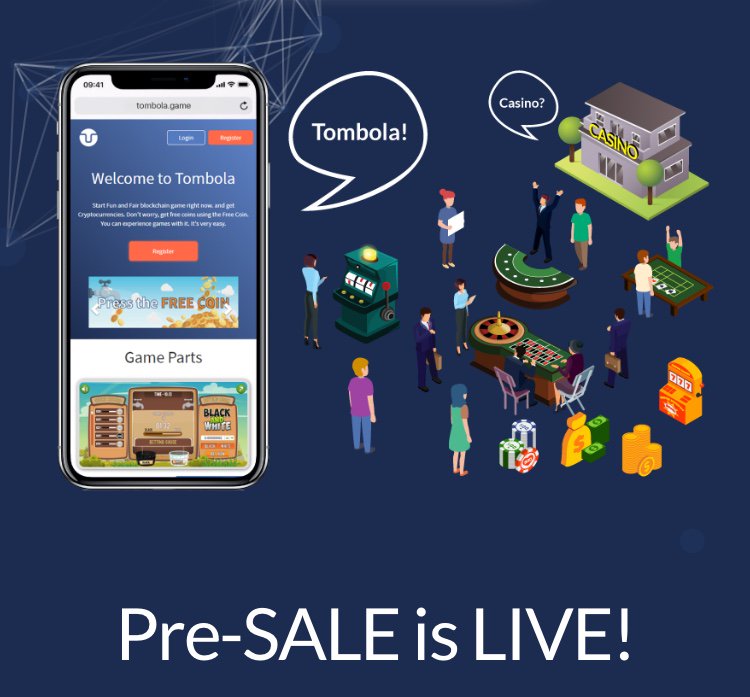 About Tombola
The first Cryptocurrency Lottery and Gambling platform based on EOS. Fair and pleasant, but there is no gas expenditure. Tombola will be the world standard Game and Lottery platform
feature
WHAT IS TOMBOLA?
Tombola is an EOS blockchain-based lottery and gambling service that makes it impossible to manipulate and provide clear information about all tickets purchased, lottery numbers, and winners
There is no manipulation
All of our game services have moved to the EOS blockchain. No one can manipulate the results of the game
No fees
Unlike the Ethereum platform, Tombola has no cost because our platform is below the EOS blockchain
Dividend
We will distribute 50% of the profits for all sweepstakes and gambling games to Tombola token holders regularly
Technical Info
Tombola creates hash values ​​with seeds generated randomly in the EOS chain and with seeds in the player. The resulting hash value uses the Tombola algorithm to calculate game results. And all results are recorded in a block chain.
Benefits for Investors
Tombola provides tremendous benefits for TBL investors.
Dividends will be paid from all planned businesses.
TBL FREE
BTC, ETH bets are accepted and TBL token bets are free.
TOMBOLA GAME DIVIDEND
Allocate 50% of revenue from Tombola.game to TBL holders.
TOMBOLA LOTTO DIVIDEND
Allocate 10% of the Tombola 6/45 amount due to dividends for TBL holders
Lottery programs around the world
At present, the lottery industry has become one of the largest industries in the world. The percentage of online lottery lottery market share appears to be significant growth every year. Now use the world's public currency to challenge the world's biggest prize money.
TOMBOLA MARKETING PROGRAM
TOMBOLA AIR DROP
Tombola will Airdrop 10,000,000 TBL, 2% of the total output. Air entrusted information is noticed through Tombola official media. Open the link below to get the tombola drop. Go to Airdrop
TOMBOLA BOUNTY PROGRAM
Tombola will Bounty 5,000,000 TBL program, 1% of the total output. Bounty program information is noticed through Tombola official media. Go to the link below to get the tombola gift program. Go to Bounty
Tombola.game:
See at a glance the game you will see in Tombola.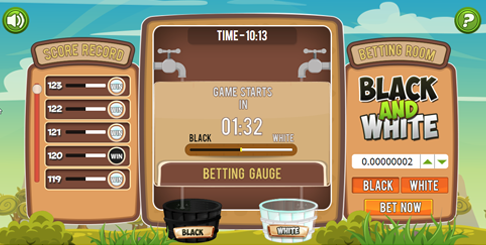 BLACK AND WHITE
Tombola Black and White, an instant lottery concept, is a kind of camp selection game. This is a game where one of the two Black and White camps is chosen; set a winning camp with a 50% chance for each turn, the user must choose the camp within the turnaround time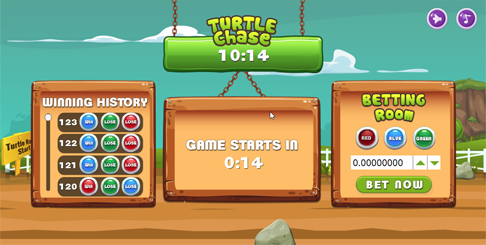 TURTLE CHASE
Turtle Chase is a game in which three turtles choose a turtle to bet in a fun running race. Users make bets by choosing between red, green and blue turtles in preparation time. A game where the choice of a turtle user wins a race is paid 2.97 times the number of bets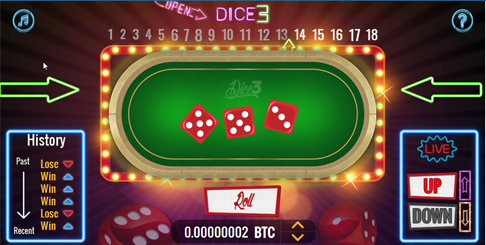 ICO distribution
Gift distribution
ROAD MAP:

Team
Meet our amazing team members who helped build Tombola
PETER JUNG /  CEO
CARL KIM / COO
JEANS TANG / CMO
ALEX WU /  Blockchain Developer
CARSON YAN /  Blockchain Developer
NG CHUNG YIN FRANCO /  Blockchain Developer
BARON CHOW /  Software Technician
AIDEN CHAN /  Blockchain Engineer
KWAN CHEONG CHOW /  Analyst
Advisor
Meet our amazing adivors who guide us.
VLADIMIR NIKITIN /  Advisor
NIKOLAY SHKILEV /  Advisor
PHILLIP NUNN /  Advisor
SEAN CHOI /  Advisor
STEVE PARK / Advisor
FOR MORE INFORMATION, PLEASE FOLLOW THE BELOW:
ANN THREAD: https://bitcointalk.org/index.php?topic=4459085.msg39926039#msg39926039
WEB SITE:  https://www.tombola.io/
WHITEPAPER: https://www.tombola.io/tombola_whitepaper_english.pdf
MEDIUM: https://medium.com/@tombola
TWITTER: https://twitter.com/TOMBOLA_COIN
TELEGRAM: https://t.me/TBL_tombola
YOUTUBE:  https://www.youtube.com/channel/UCb2sInJBwPLtW93cflR679g
GITHUB: https://github.com/team-tbl-dev/Tombola-TBL
LINKEDIN: https://www.linkedin.com/company/tombolaico/
Username: COB
Link: https://bitcointalk.org/index.php?action=profile;u=1929500