TRAXION: PROVIDING SEAMLESS FINANCIAL INTEGRATION AND CONNECTIVITY AMONG NETWORKS, BUSINESSES AND PE


Presently, in today's world, conventional banking is phasing out. This is largely because of the immense benefits that the blockchain technology has brought. Before now, normal banking transactions and processes were painstaking and filled with errors. Also, the lack of provision of banking facilities in otherwise underdeveloped areas meant that a huge demography was left unbanked. The introduction of blockchain technology has since made things (banking and its associated transactions) easy and seamless. Today there is faster speed in financial transactions, reduced transactions cost, better transparency in financial activities, issues of integrity and transaction accuracy mitigated, and financial transactions can now be performed without needing a physical branch (the traditional bank). All these features and high points of the blockchain technology has not only transformed the financial sector in terms of the above benefits but has also lead to financial inclusion for the unbanked. However, it is thought that the use of blockchain technology hasn't been maximized. Blockchain has way more to offer that we are yet to see. For example, brokers can be taken off financial transactions so as to make these transactions faster and cheaper. People should also possess the ability to load, send, spend, lend, borrow, etc., through the use of a secure and user-friendly app.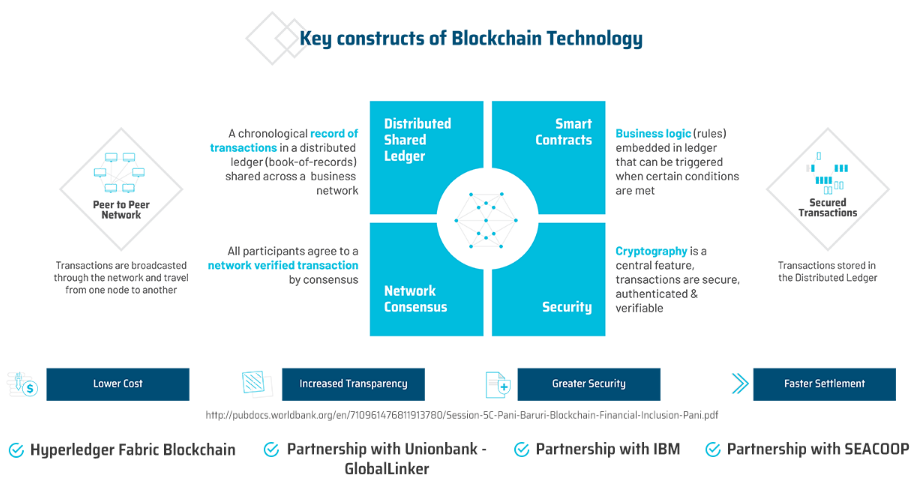 These and many more are what the Traxion platform will bring the financial ecosystem via the use of blockchain technology. The vision of Traxion is to enable people to send and receive money in a way that is stress and hassle free. Achieving this vision will drastically improve the quality of life among human beings, as well as grow the financial sector of the world. Note that, Traxion will have its ICO event starting in May but already has infrastructure in place before it starts. Traxion proposed 6 elements in its economy of scale but already has four working: Payment Platform, Wallet, Personal Finance Platform and Fundraising Platform. Soon enough, these elements will be on the Traxion platform. Please visit the Traxion website at https://traxion.tech/ for more details on this project.
FEATURES OF THE TRAXION PLATFORM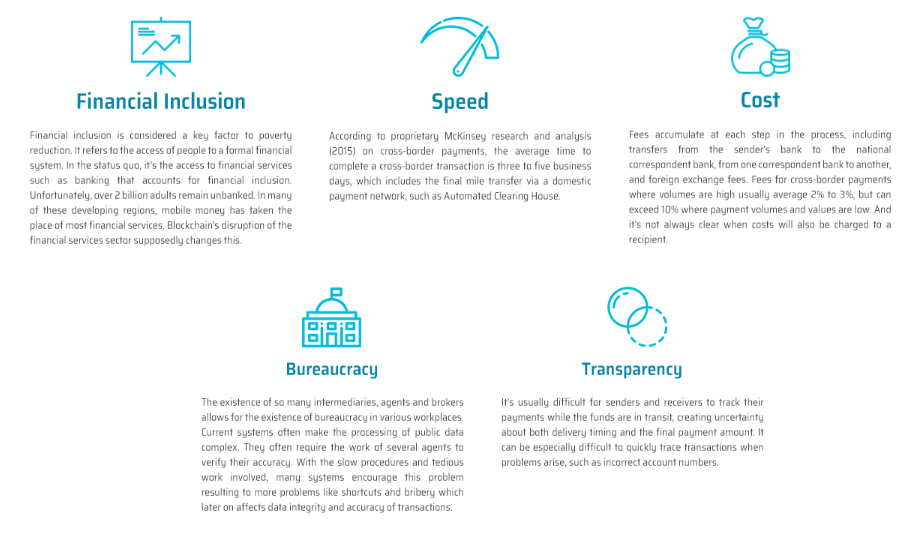 • It is borderless
• It is cheaper
• It is faster
• It is agentless
• It can be used globally
• It is scalable
• It is auditable
• It is smarter
ICO DETAILS
The TraXion Tokens (TXN) are virtual currency tokens which are ERC20 compliant on the Ethereum network. The TXN will be on the blockchain and operated by a smart contract. The aim of this ICO is to raise money that can be used to get participants from various regions onboard and incentivize them towards promoting TraXion's products, and to provide liquidity. Note that, TXN tokens will be traded on various exchanges after the ICO.
Total TraXion tokens: 500 million TXN
Total TraXion tokens available for token sale: 250 million
Total TXN available for private sale: 10 million (50% bonus)
Total TXN available for pre-sale: 40 million
Total TXN available for crowdsale: 200 million
Start of Pre-sale: May 1st, 2018
End of Pre-sale: May 31st, 2018
Pre-sale minimum purchase amount: 0.50 ETH (500 TXN)
Note that, pre-sale will be in four stages and bonuses in this stage will apply according to token supply (40%, 30%, 20%, 10%)
Crowd sale maximum purchase amount: 10,000 ETH (1 million TXN)
Start of Crowd Sale: June 15th, 2018
End of Crowd Sale: July 31st, 2018
Token Price: 0.001 ETH : 1 TXN
Hard Cap: 100,000 ETH
Note that, all unsold tokens will be used for future sales.
TXN TOKEN DISTRIBUTION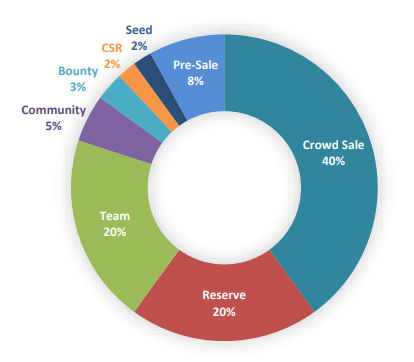 Token sale contributors – 50%
Team (Locked by smart contract for 12 months) – 20%
Community (Incentivize developers, partners, strategists, etc.) – 5%
Allocated to TraXion's parent company (Pluma Technologies Ltd.) – 20%
Bounty program – 3%
CSR (Corporate Social Responsibility) – 2%
FUND ALLOCATION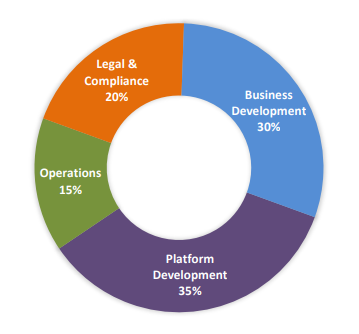 Business development – 30%
Platform development – 35%
Operations – 15%
Legal & Compliance – 20%
TRAXION ROADMAP
Early 2017 – Formation of Blockchain Dev Hub
Mid 2017 – Launch of Payment Platform
Launch of Fundraising Platform
May 2018 – Initial Coin Offering
Q2 2018 – TraXion Wallet Capability
Q3 2018 – SMARTER Fundraising
End of 2018 – Crypto Trading on Wallet
Early 2019 – Whitelabel Remittance Portal
Late 2019 – Peer-to-Peer Lending
THE TRAXION TEAM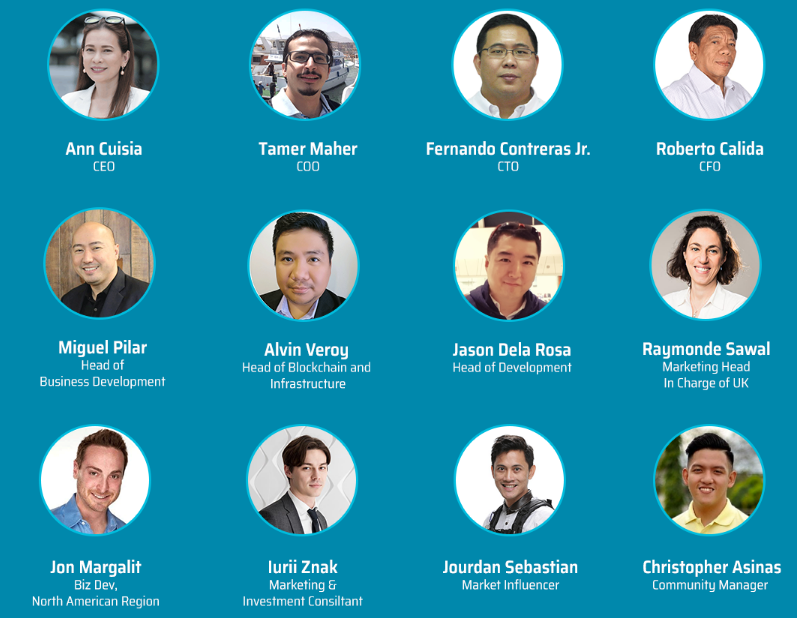 Ann Cuisia-Lindayag (CEO)
Tamer Maher (COO)
Fernando Contreras Jr. (CTO)
Roberto Calida (CFO)
Miguel Pilar (Head of Business Development)
Alvin Veroy (Head of Blockchain and Infrastructure)
Jojy Azurin (Head of Business Strategies)
Jason Dela Rosa (Head of DevOps)
Raymonde Sawal (Marketing Head In Charge of UK)
Michael Samonte (Lead JS Developer)
Christopher Asinas (Community Manager)
Jon Margalit (Biz Dev, North American Region)
Iurii Znak (Marketing & Investment Consultant)
Jourdan Sebastian (Market Influencer)
TRAXION ADVISORS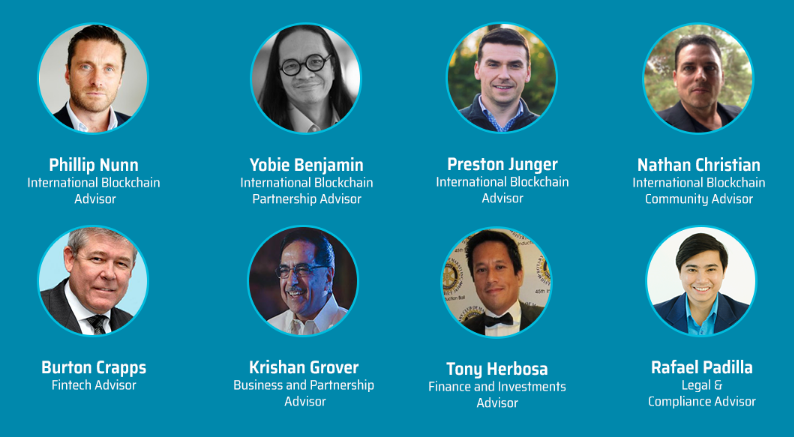 Nathan Christian (International Blockchain Community Advisor)
Tyler Sanford (International Blockchain Community Advisor)
Rick Tapia (International Blockchain Community Advisor)
Burton Crapps (Fintech Advisor)
Krishan Grover (Business & Partnership Advisor)
Anthony Pangilinan (Business & Partnership Advisor)
Tony Herbosa (Finance and Investments Advisor)
Rafael Padilla (Legal & Compliance Advisor)
Phillip Nunn (International Blockchain Advisor)
Yobie Benjamin (International Blockchain Partnership Advisor)
Preston Junger (International Blockchain Advisor)
The features of the Traxion platform are unbeatable. It has unique features that will help the financial ecosystem all over the world. This shows that this project will be a huge success. I, therefore, urge everyone to participate actively in its ICO event and share in its numerous benefits.
For more details on this project and to connect with other unique participants across the globe, please feel free to click on any of the following links:
Website: https://traxion.tech/
Whitepaper: https://traxion.tech/documents/Traxion%20Whitepaper.pdf
ANN thread: https://bitcointalk.org/index.php?topic=3043553.0
Facebook: https://www.facebook.com/Traxion.tech/
Twitter: https://twitter.com/Traxiontoken
Telegram: http://t.me/TraxionICO
Youtube: https://www.youtube.com/channel/UC7dCqbfGAc_-2VZ1ZvNv2IA
LinkedIn: https://www.linkedin.com/company/Traxiontoken/
Reddit: https://www.reddit.com/user/TraxionICO/
Published by: charleyles
Bitcointalk URL: https://bitcointalk.org/index.php?action=profile;u=1344011
Ethereum wallet address: 0x69C516900e939e97C7c60Ca59bdaF15295556838