Triggmine
Triggmine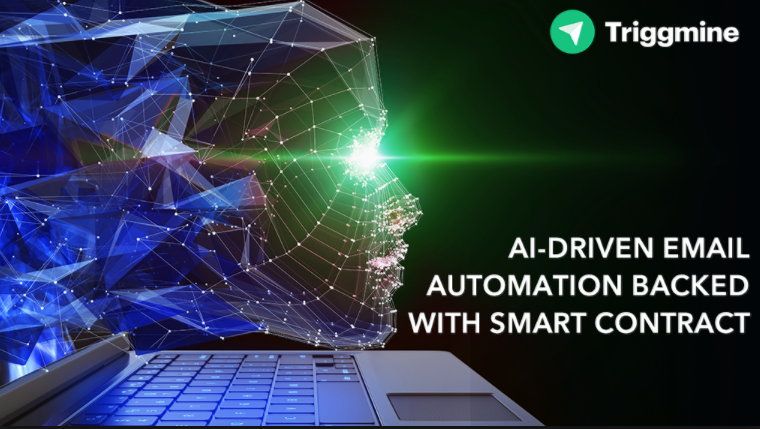 What is Triggmine
Triggmine is an intellligent system for email marketing automation based on blockchain technology and smart contracting. This service enables eCommerce entrepreneurs to run cost-effective email marketing campaigns using AI-based systems. Smart contract guarantee from the selection results. Blockchain technology ensures 100% safe use and benefit from Triggmine.
HOW DOES TRIGGMINE WORK?
No human intervention

Triggmine represents the next level of evolution in email marketing to the smalland

medium-sized retailer. Users no longer need to manually configure endless

lists, segment databases, and prepare mailing lists – all of this is handled by

Triggmine's intelligent system based on user data

Self-learning application

All you need to do is connect your store to the Triggmine application. Once integrated, the system analyzes your unique business, customers, and transaction history, to propose optimal campaign scenarios.

Personal touch

Depending on user behavior, the system will apply case measures to each user, analyzing the reasons for their behavior and their responses to the incentives. We call it the 'aggressiveness' of the campaign. This aggressiveness is applied to various stages of the life cycle and the characteristics of a particular customer.

Optimal business success delivered to each unique retailer

Triggmine helps each client maximize their customer touchpoints, from first purchase to continuing loyalty. By helping SMEs optimize and execute their campaigns, Triggmine has been able to achieve average sales lifts of greater than 30%.
TRIGGMINE ECOSYSTEM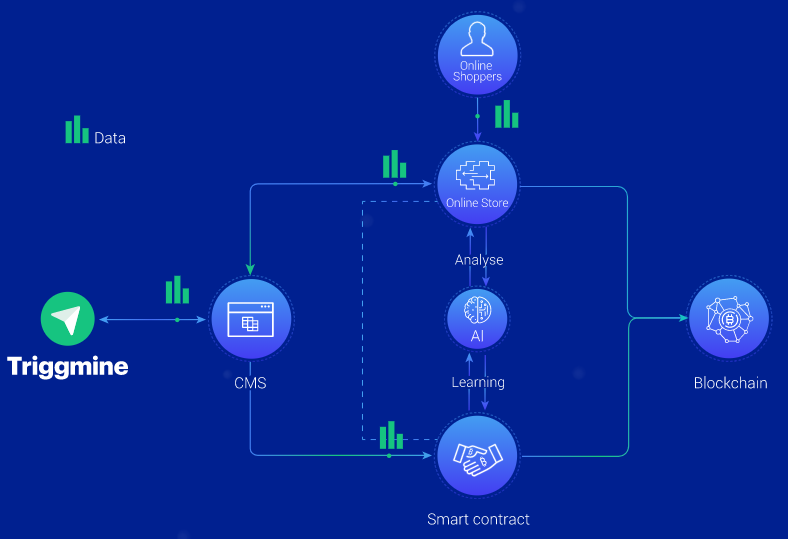 There are three key components of the product.
a. Email Marketing
Triggmine takes how entrepreneurs can reach their customers to a new level. Just one click, and a personal campaign is created.
b. Smart Contract
The smart contract is a guarantee we will meet user expectations. In other words, we take responsibility for our users business results.
c. Artificial Intelligence
The intelligent system helps define unique customer needs, making email campaigns cost efficient.
THE VALUE YOU GET USING TRIGGMINE
For business owners:
Entrepreneurs will get real help instead of a sales pitch. With the Triggmine offthe-shelf
solution, they will be able to run their business efficiently. Full automation
of email marketing by AI will allow them to not only save time, but also track
the statistics of the applied efforts. And all this without needing the services of
additional specialists.
For traditional contributors:
New technology in a fast-developing field can be an excellent long-term contribution. The adoption of artificial intelligence is still very much a grassroots movement, and the problem of email marketing, which Triggmine solves at the same time, is an indication of the prospects for continued development and enduring interest in the project.
For crypto enthusiasts:
Cryptocurrency projects have hit the mainstream; finding a solid one to which to contribute is even harder, as many struggle to identify ways by which to differentiate themselves. Triggmine stands out from the pack by combining an AI-driven solution and AI-based blockchain technology. For Triggmine, cryptocurrency is not a target, but a means.
Token


RoadMap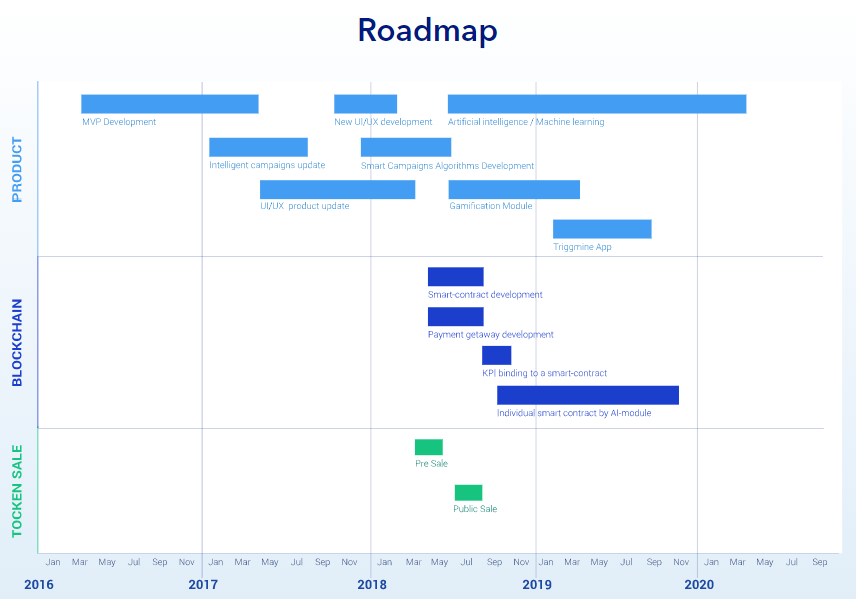 Advisory Board
For more information please visit links below:
Username BTT: AVANSA