TRIGGMINE : AI Driven Email marketting solution
The Fever about cryptocurrency is increasing, people have heard about it, and more and more people want to find more about it, and find a way to be a part of it. When blockchain technology came, so many things changed, for better, we say. So many businesses have improved, so many companies have started using crypto currencies in their work. The new ideas are coming every day. People want to invest in the new projects. We have the biggest tool in the world, and it is called the Internet. The internet is a enormous base of information where we can do anything. Internet has connected the entire world. One of these projects is Triggmine



What exactly is Triggmine?
Triggmine is the combination of an AIdriven solution for email marketing and AI-based blockchain technology, which is highlighted by its seamless integration, ease-of-use, experienced team, and loyal partners. The result is the unprecedented off-the-shelf solution to accelerate your business.
Triggmine is a platform that focuses on providing and developing email marketing services using blockchain technology and artificial intelligence as the basis for its development. Triggmine will address the problems of email marketing services such as Complex Service, Crude tools, Lack of time and others, using renewable solutions using blockchain and artificial intelligence technology. By using this technology Triggmine builds a more intelligent and reliable email marketing service for users to use.
Triggmine aims to create a smarter, renewable and efficient email marketing service for users globally.



PROBLEM
Issues Discouraging SMEs from Implementing Email Marketing
Large companies already use extensive email marketing automation solutions
to increase efficiency and speed of operations, reduce the HR factor, and save resources. These come at sizable cost, however, often pricing small and middlesized enterprises out of such an approach. This can be explained by the following factors:
Complex Services. Most of the features offered by consolidated marketing software solutions are not necessary for the early stages of business development. Small businesses mainly use three marketing channels in their e-commerce efforts: email distribution, retargeting, and paid ads.
Crude tools. The simple tools available are primitive. They do not provide comprehensive solutions. They leave businesses unable to unlock their full potential.
Lack of time. Small business owners do not have enough of time for a thorough study of email marketing principles, trigger campaign administration, and content development. The entrepreneur plays a multifunctional role and is forced to deal with many objectives at once: inventory management, logistics, customer acquisition, finance, etc.
High cost. The integration cost is substantial. SMEs are not able to spend a lot of money, especially in the early stages. In addition, they don't have the extra budget to hire a marketing specialist or an agency to integrate a fully-fledged marketing solution. Small and middle-sized businesses need automated solutions that simplify campaign management and increase their efficiency. An ideal solution would provide SMEs the capability to launch campaigns that increase returns by pressing a single button, with no need to spend time on prolonged integration, tedious adjustments, and manual A/B testing.
SOLUTION
The Triggmine team has created a truly intelligent system that not only automates email delivery but also adjusts to ever-changing business parameters and individual characteristics of each customer. This is possible due to the technologies adopted in their solution: AI and blockchain.
TRIGGMINE ECOSYSTEM
There are three key components of the product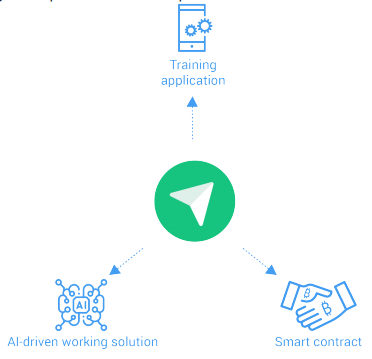 Computing resource providers:
AI-based and general data computations will be performed by the decentralized network of computing nodes, which will ensure the quality of the results. We plan to use existing third-party network for decentralized computing, like Pandora Boxchain, SONM, Golem or other, which will prove to be the most robust in production-operating mode before the system launch.
Mailing agents
nodes performing e-mail campaigns based on the results of marketing algorithms and models run by computing resource providers. These nodes can use centralized services or build their own mail delivery solutions.
Values
For Business Owners
Switch Your Business to a Play Mode
The smart contract will allow any business owner to fine-tune their email marketing approach without financial risk and wasted effort.
For Crypto Enthusiasts
Participate in Email AI Revolution
Welcome to Triggmine universe where cryptocurrency teams with AI to develop revolutionary services. Join the first ever platform that combines disruptive powers of AI and blockchain to supercharge email marketing — and grow in value at the same time.
For Traditional Contributors
Support Proven Trends
Artificial intelligence is on everyone's lips. Be the first to contribute to an off-the-shelf solution based on blockchain technology.
How it works?
We've created a truly intelligent system that not only automates email delivery but also adjusts to ever-changing business parameters and individual characteristics of each customer.
With AI and blockchain adopted Triggmine has developed tokenised blockchain-based ecosystem that solves needs of marketing and eCommerce industries.
Email Marketing
Triggmine takes how entrepreneurs can reach their customers to a new level. Just one click, and a personal campaign is created.
Artificial Intelligence
The intelligent system helps define unique customer needs, making email campaigns cost efficient.
Consensus
Consensus is a guarantee we will meet user expectations. In other words, we take responsibility for our user's business results.
Triggmine Token Details
Triggmine Token (TRG) is an internal payment method on the platform used to collect platform fees and payments for services and products. All the users need to buy tokens to use Triggmine services and products.
Thus, it is a main economical component enabling Triggmine consensus and services provided by the participants of the decentralized network (see Ecosystem section). It is which is cryptographically protected digital entity used for all payments and value exchanges inside the network, which are fixed as a transaction in the underlying blockchain.
The TRG is issued and distributed according to distribution rules described below and sold during Token Sales to the early adopters and contributors. The contributor can purchase and use tokens with their wallet.
TRG will be created only in the process of the token sale. Therefore, the value of the TRG offer will be fixed only after the end of the token sale. Unsold tokens will be burned after the token sale and no additional tokens will ever be created.The initial distribution of TRG is as follows: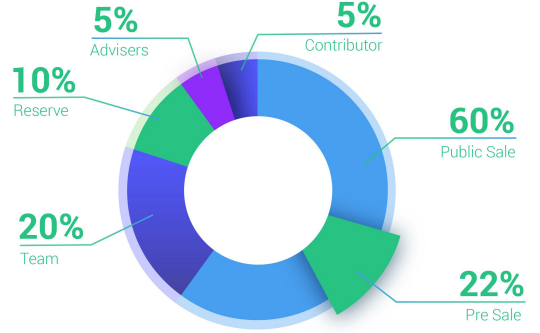 Pre Sale (6PM UTC 16th April – 30th April 2018)
Triggmine tokens distribution cap: 30 000 000 Triggmine tokens (3 000 ETH)
Cryptocurrency accepted: ETH
The token's price: 1000 TRG = 0.1 ETH
The minimum purchase amount: 0.1 ETH
Amount of tokens per one person: unlimited
Minimum transaction amount in Ethereum: 0.1 ETH
Maximum transaction amount: unlimited
Public Sale (6PM UTC 11th June – 11th July 2018)
Triggmine tokens distribution cap: 150 000 000 Triggmine tokens (15 000 ETH)
Currency accepted: ETH, BTC
Amount of tokens per one person: limited
Minimum transaction amount in Ethereum: 0.1 ETH
Minimum transaction amount in Bitcoin: 100 Triggmine tokens
Maximum transaction amount: limited
Everything collected from the sale of TRG will be used as follows: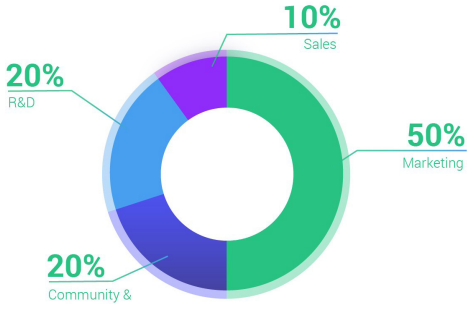 ROADMAP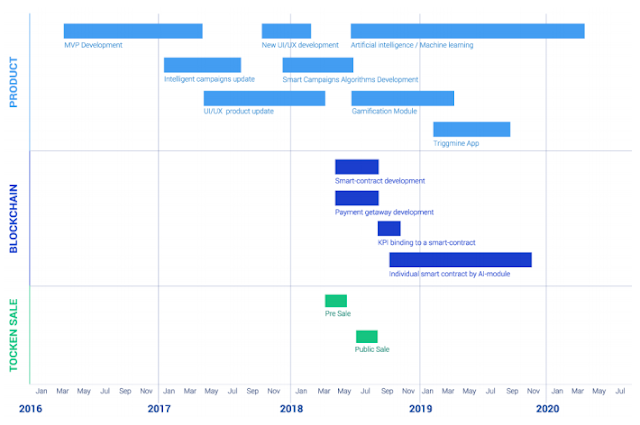 Team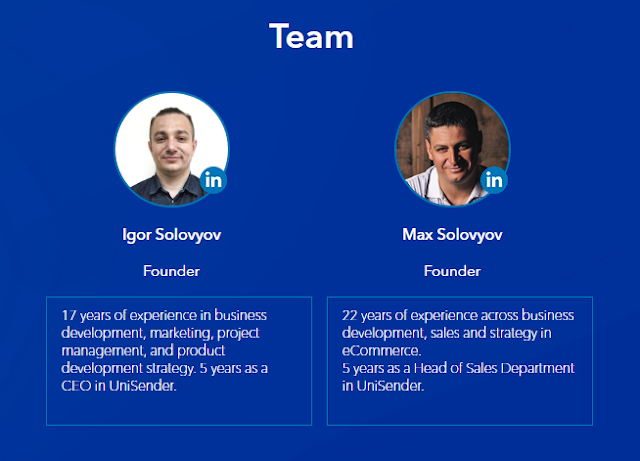 Advisory Board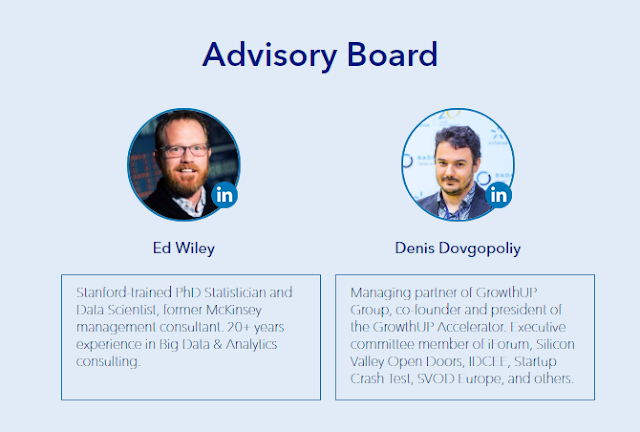 Be a part of this incredible project. Download the whitepaper for the full scoop.
Till next time…
For more information, please visit:
Website : https://www.triggmine.io/
Whitepaper : https://docs.triggmine.io/Whitepaper.pdf
ANN Thread : https://bitcointalk.org/index.php?topic=3070157
Twitter : https://twitter.com/triggmine
Facebook : https://www.facebook.com/Triggmine/
Telegram : https://t.me/TriggmineTokenSale
Medium : https://medium.com/@triggmine
Author : Maniecool
Bitcointalk profile link: https://bitcointalk.org/index.php?action=profile;u=1692995