Trimpo: Blockchain-based e-commerce ecosystem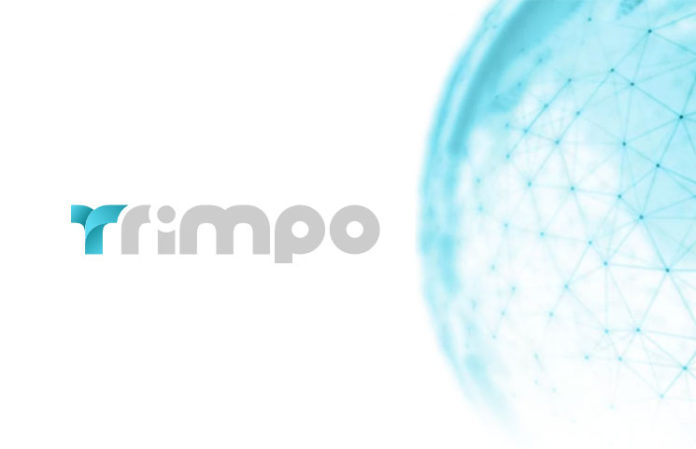 Welcome my dear friends.Today I will tell you about a new and very unique and interesting project.The project will be very popular and has a high investment attractiveness.Trimpo is a decentralized B2B trading platform created for merchants to manage their products and sales in the world's largest markets, namely eBay, Amazon, the social network VK and Yandex.Market with your Trimpo account, and to create price lists for CPC / PPC channels sales.
C Trimpo you can track the results of sales and adjust the strategic steps of the store. Everything is very easy and convenient. You do not have to configure anything manually, All trimpo analytical systems are fully automated. Get the reports you need any minute!
The process of working with this platform is very simple:
We will register and choose the platforms for trading, link accounts of the selected platforms to Trimpo, add goods to Trimpo via Excel, XML or manually(it is not difficult), specify payment systems, rules of delivery and return of goods. And miracle! Trimpo places your products on the selected sites, and you process orders and earn several times more than before.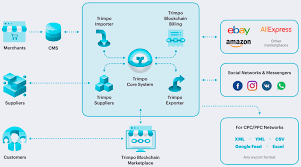 I have a group in the VC repair phones. Zaregistrirovalsa was all automated for literally 10 minutes. The CMS system itself is very convenient and intuitive to use. I think that many marketplaces will be interested in this platform. After all, at the moment, all services Trimpo, absolutely, free. There, analicia sales, and auto arrange and a lot of interesting and useful options, indispensable for trade. Sign up and try it yourself!
Trimpo Billing – the fee for Trimpo services from merchants and suppliers will be made on the blockchain, where all data (billing, fees and payments) will be stored, anonymous but verifiable. This means that any investor can connect to the blockchain and perform an independent Trimpo audit. This process will be implemented by the end of 2018.
Trimpo Marketplace – payments for the purchase can also be blocked with the help of smart contracts, which will solve the problems to protect the customer and seller protection for sellers and providers. Blockchain and smart contracts ensure that all payments are properly executed.
Check out this project in more detail by watching this video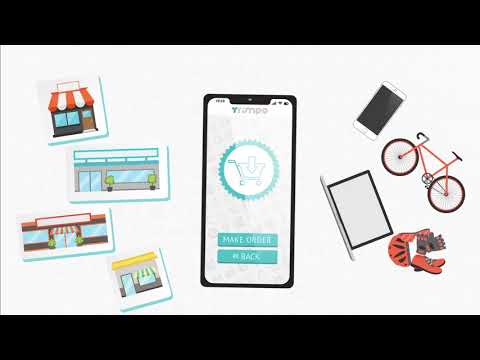 The project is now at a new stage of development, which requires further investment to accelerate the growth and globalization of the project. That is why the Trimpo team decided to launch the ICO. This year, Trimpo plans to implement service localization in North America, China and India and provide local traders with the ability to quickly and correctly establish cross-border sales and develop a platform for suppliers.
Details ICO
Start Pre-sale may 15 and will be born before June 12, 2018
The start of the Crowdsale is June 22 and will last until August 31, 2018
The name of the token – tokens Trimpo
The price of the token is 1 ETH = 400 tokens Trimpo
Type of token-ERC-20
Softcap – 30,000 ETH
Hardcap is 125.00 ETH
The team of Trimpo, absolutely all its employees work for the benefit of the company and are always ready to help in any matter. They are always in touch and do not disappear from sight. After all, at the moment, when we talk about ICO projects, this fact is very important.
All prototypes made by the team of developers Trimpo is publicly available, now you can read and try out this system.
The leaders of this project have a huge experience in doing business of this kind and Trimpo, will certainly succeed.
Trimpo participates in various crypto, blockchain forums, sign serious contracts.
More information:
WEBSITE : https://trimpo.io/
WHITEPAPER : https://trimpo.io/documents/Trimpo_whitepaper.pdf
FACEBOOK : https://www.facebook.com/TrimpoPage
TWITTER : https://twitter.com/TrimpoPage
TELEGRAM : https://t.me/joinchat/DB7JKA9GxeU8KwErA8XZ5w
Bitcointalk profile: https://bitcointalk.org/index.php?action=profile;u=1048360