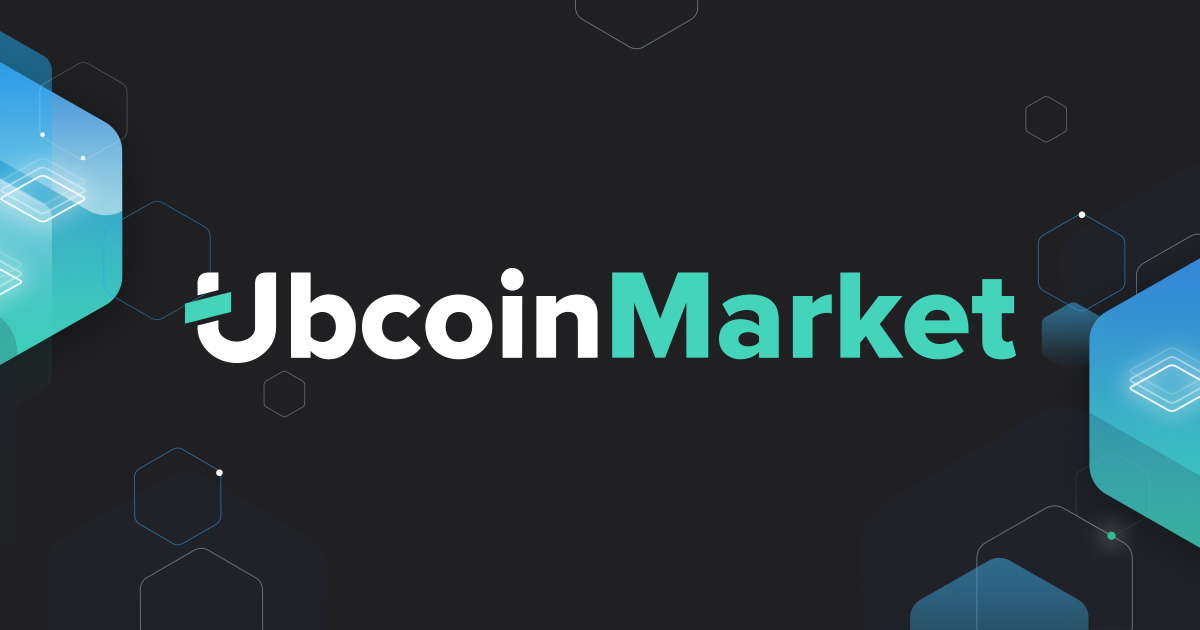 Lots of people are avoiding the crypto sphere because it seems to be complicated and detached from the 'realities' of the world. Today more and more blockchain projects are doing their best to create a space for the wide usage of cryptocurrencies. One of them is Ubcoin Market which is currently developing a decentralized ecosystem for selling real goods for cryptocurrency.
Ubcoin Market solves several problems the crypto community faces at the moment. For token holders this peer-to-peer ecosystem becomes a platform for spending the cryptocurrency. Ubcoin Market allows them to pay for the goods with no need of fiat money exchange. This ecosystem creates the platform where people who cannot use the cryptocurrencies due to the legislation manners can find a use for their wealth.
The platform also provides users with an opportunity to enter the crypto world in a very safe and simple way. Lots of people are interested in becoming cryptocurrency investors especially when they see the various examples of making fortune of Bitcoin and other cryptocurrencies. However, the process seems to be complicated. Changing fiat money to cryptocurrencies is not always easy and may turn out to be a risky business for a novice in the field. Ubcoin Market offers a simple way to enter the sphere – and to get rid of the goods which are no longer needed at the same time.
"If people want to sell their goods, they know where to go — eBay, Taobao, Etsy (60% of all internet users sell and buy goods on similar peer-to-peer platforms, according to Internet Retailer 2017). We do not compete with those platforms for users who want to receive fiat money. Our goal is to give consumers an easy way to become investors in crypto coins by using a peer-to-peer mechanism that is very familiar to them," — says Felix Khachatryan, Ubank's CEO. "You put up your goods — a laptop, a car, an item of clothing, whatever — for sale, sell it, receive tokens, and then hold them as investment or means of payment or change it to any major cryptocurrency like Bitcoin or Ethereum. And that's it, now you are a crypto investor. Same way, you can buy anything you see on Ubcoin Market using the crypto wealth you've accumulated without exchanging it to 'real' money."
The Ethereum-powered platform is created by Ubank that is the leading mobile payments app in the Eastern Europe. This application is well-known to the users of smartphones by Samsung and Fly: these tech giants chose Ubank to be on the list of the preinstalled applications. The company which creates Ubcoin Market has proved to be a notable player on the market: it processes over 20 million transactions a year. The number of active users is also impressive: 2.5 million people use Ubank every month.
ABOUT UBCOIN MARKET
Ubcoin Market is a blockchain project developing a smart ecosystem for easily investing and exiting cryptocurrency by buying and selling goods and services. Ubcoin Market was founded by the same team that founded Ubank, the leading mobile payments app in Eastern Europe that, as of today, has 2.5 million active users , more than 16 million downloads around the world, and has been pre-installed by Samsung and Fly.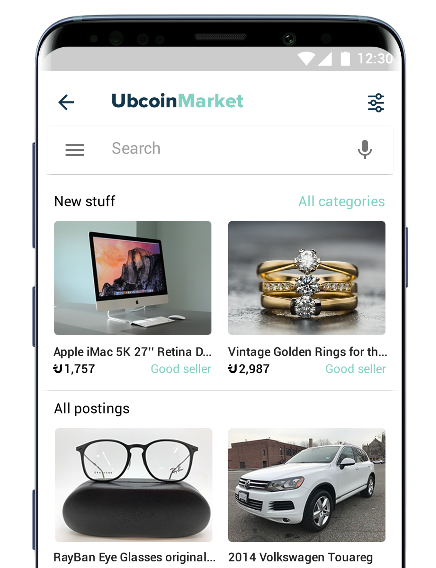 VISION UBCOINMARKET
Many people want a simple and safe way to obtain a stake in cryptocurrency, but do not know how. They are not miners, not speculators, just individuals who see added value in investing in cryptocurrency. The number of cryptocurrency owners is projected to increase from a current 22 million to over 200 million by 2020.
Yet these same people are very comfortable with buying and selling on Ebay, Amazon, WeChat, Etsy, Taobao and the like. In 2016, marketplaces accounted for 44% of the world's $2.44 trillion spent online in 2016.
Cryptocurrency wallets are primarily concentrated on mobile devices, with over 65% of wallets being mobile. Global smartphone penetration is projected to reach 37% by 2020.
Global population of digital buyers will surpass 2 billion people by 2020.
ADVANTAGES UBCOIN
The minimum of intermediaries. With the help of the application, the number of participants participating in the sales process is minimized as much as possible. Now this process happens P2P, according to the terms of the smart contract.
Legal security. The company takes maximum measures for the legitimacy of goods and services on the Ubcoin market. Profiles of sellers will be checked, and any potential violations will be excluded.
Decentralization. The appendix provides that the initiation, settlement and execution of transactions will be recorded in the block. Thus, all the necessary information will always be available, and, very importantly, no one can change it.
Interface. The interior of the application is designed taking into account the best world trends, and is designed to create the most convenient conditions for both the seller and the buyer.
In the future, Ubcoin will be integrated into the already existing Ubank application.
UBCOIN MARKETPLACE PLATFROM
Cryptocurrency mass adoption
We promote mass adoption of digital assets that are both a means of settlement and an investment vehicle, thereby enlarging benefits for all parties to everyday buy-and-sell interactions.
Peer-to-peer interaction
Cut out as many intermediaries from the value chain, as possible. The platform facilitates smart contract execution between independent parties. The Ubcoin Marketplace does not own any goods for sale, it is not biased in its search results, and protects fairness of smart contracts.
Legal marketplace
We pay special attention to ensuring the legitimacy of goods and services sold on the Ubcoin marketplace. We are developing an advanced AI technology to help pre-screen seller postings for any potential infringements of reason, morality, safety and due care. Seller profile transparency and verification will be strongly encouraged and promoted.
Decentralization of transactions and settlements
Blockchain allows for decentralized initiation, settlement and fulfillment of transactions. Payments are immediate upon performance under carefully crafted smart contracts.
Impeccable interface
Our interface design brings a harmonious and seamless experience of buying and selling goods globally. We will strive to open our API to the community in order to develop the best adaptation of the platforms for specific local needs of the global community.
Open community
Some transactions may, in the future, require additional KYC/AML procedures for execution of smart contracts for certain types of deals involving third-party providers (i.e. delivery companies, couriers, notaries). Ubcoin platform envisions seamless engagement of these parties.
POTENTIAL FOR CRYPTO TO GOODS MOBILE MARKETPLACE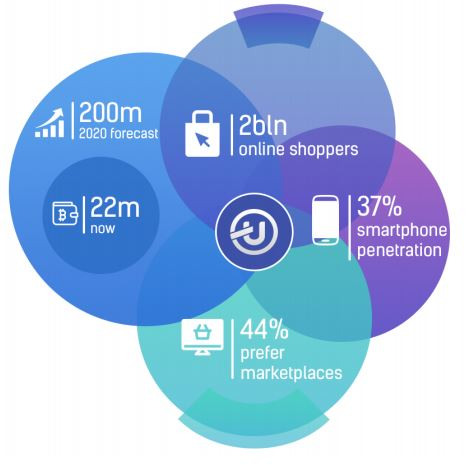 These four pivotal forces combine in the global mobile marketplace where people can: Easily become owners of cryptocurrency by selling goods, Easily spend their cryptocurrency wealth by purchasing real world goods. The global Ubcoin Marketplace, powered by Ethereum blockchain and the exchangetraded UBC cryptocurrency, enables these endeavors with peer-to-peer smart contracts for buying and selling goods:
Sellers are interested to receive cryptocurrency for their wares. Utility of settlement + Investment vehicle = mass adoption of digital currency;
Buyers are realizing the cryptocurrency investment gains and purchasing power, yet are spared the pain and risks of switching between crypto and fiat currency;
Smart contracts ensure that transactions are seamless, secure, enforceable, transparent and decentralized.
SELLING TOKEN
Token – UBC
Private pre-seyel – March 10 – March 31, 2018 (for investors from 5 ETH and more)
Token-Seleur – April 2 – May 31, 2018
Price of the token – 0.000089 ETH
The minimum amount of fees is 2 000 ETH
The maximum amount of fees is 179 000 ETH
Created tokens – 4 000 000 000 UBC
TOKEN SUPPLY DISTRIBUTION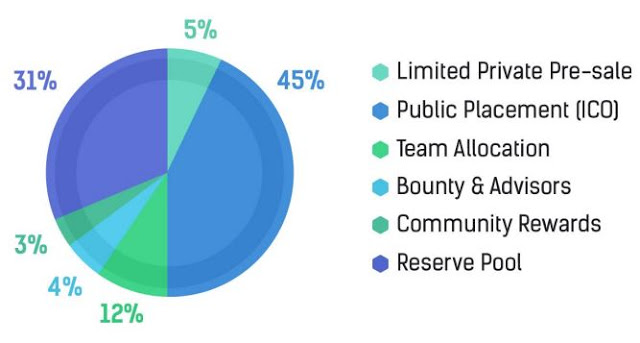 FUNDS ALLOCATION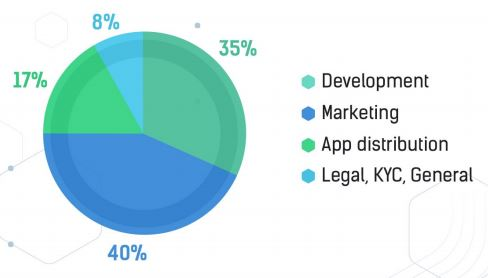 TEAM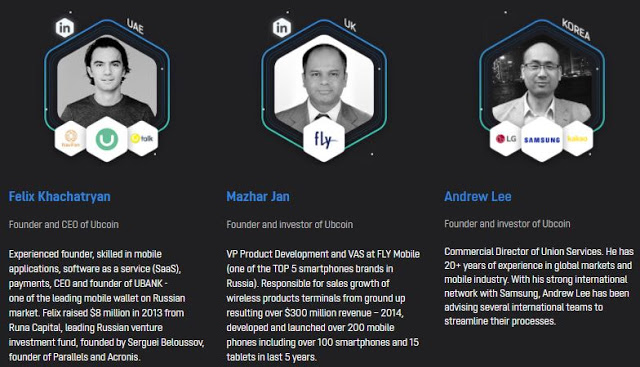 ADVISORS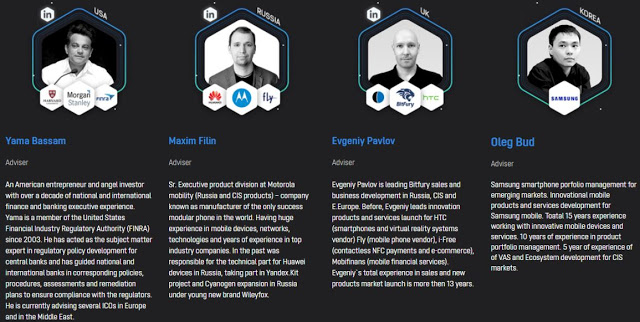 FOR MORE INFORMATION :
Website: https://ubcoin.io/
Whitepaper: http://doc.ubcoin.io/whitepaper.pdf?v1
Facebook: https://www.facebook.com/ubcoinmarket/
Twitter: https://twitter.com/ubcoin
Telegram: https://t.me/ubcoin
Medium: https://medium.com/@ubcoin
My Profile Bitcointalk : https://bitcointalk.org/index.php?action=profile;u=1284503