Ubcoin – new decentralized marketplace for buying/selling goods for cryptocurrency!

4
Our world is entering the age of globalization and information thus bringing new digital shopping trends and forcing the global financial system to start moving from a centralized economy to an economy with the decentralized ecosystem. It is not a secret that cryptocurrencies are widely accepted now and sooner or later they will gain the global adoption as a specific payment method for products and services. More and more merchants start accepting cryptocurrencies thus facilitating the development of the open-source blockchain projects. That is why there is no doubt that traditional payment methods will be partially replaced by services based on blockchain mechanisms.
A good solution in the developing a global and decentralized marketplace for exchanging real goods for cryptocurrency and vice versa has been undertaken by the Ubcoin project which is an extension of the Ubank mobile application. We will try to look into the main idea and features of this undertaking in more details so that to be able to make an investment decision.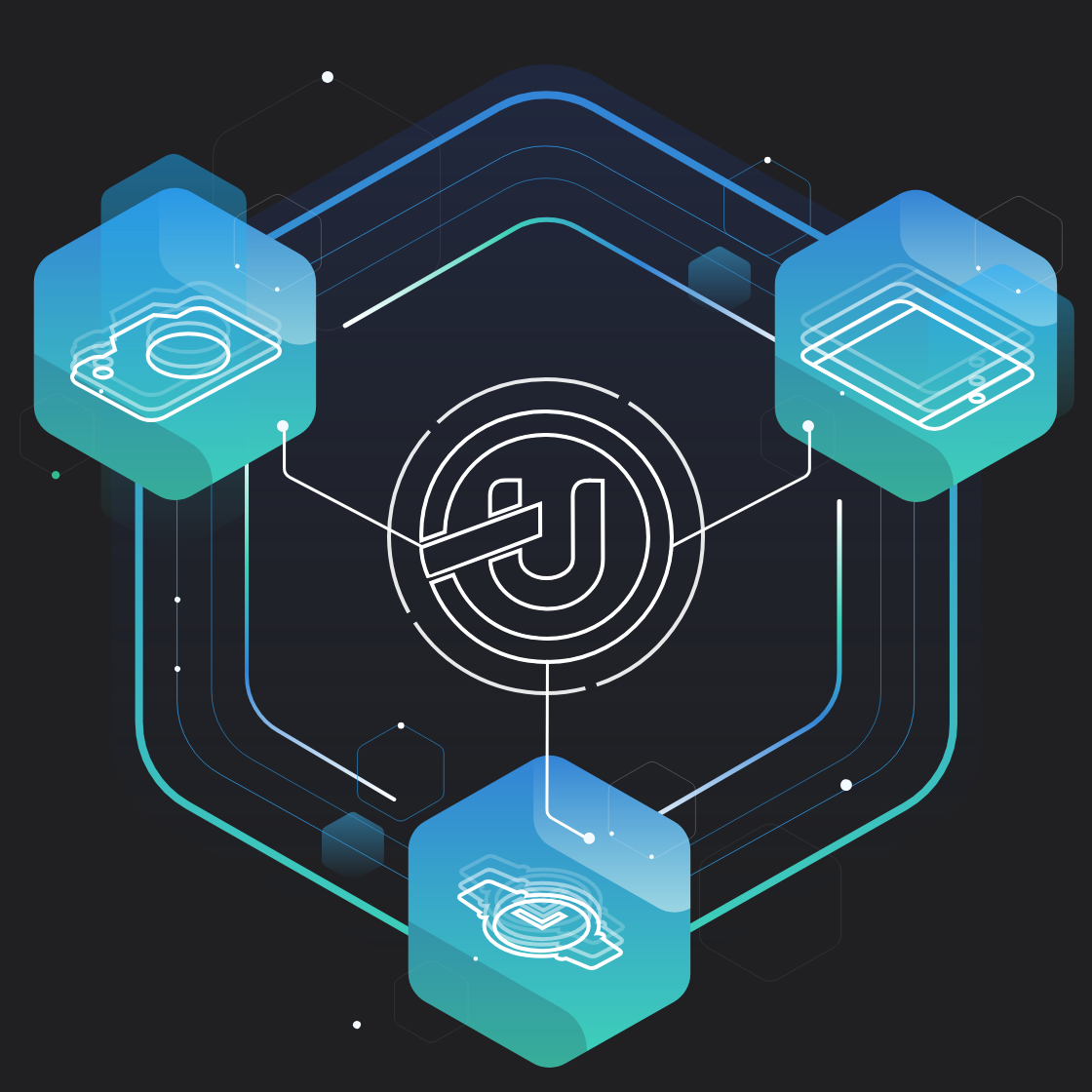 The key concept of the Ubcoin project is the popularization of the cryptocurrency through empowering customers to use their crypto funds for purchasing products and services. For this reason, Ubcoin is aimed at creating a digital marketplace where businesses and customers will be interacting in terms of selling/buying goods for the cryptocurrency. To make the interactions between businesses and customers more fast and convenient there was a special Ubcoin mobile application created thus facilitating payments in UBC cryptocurrency.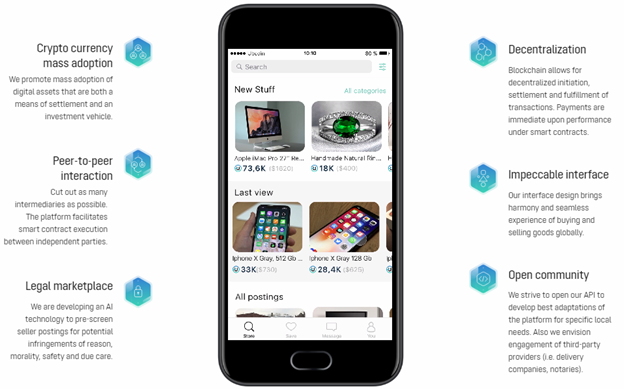 It must be emphasized that Ubcoin mobile application was created for facilitating payments by using smart contracts on Ethereum blockchain. This will allow for better relations coordination between buyers and sellers. Furthermore, the users will be able to obtain all the necessary information and numerous tools for making buying/selling decisions, this information will include: terms of sale, reviews, ratings of sellers and buyers, rich product description etc.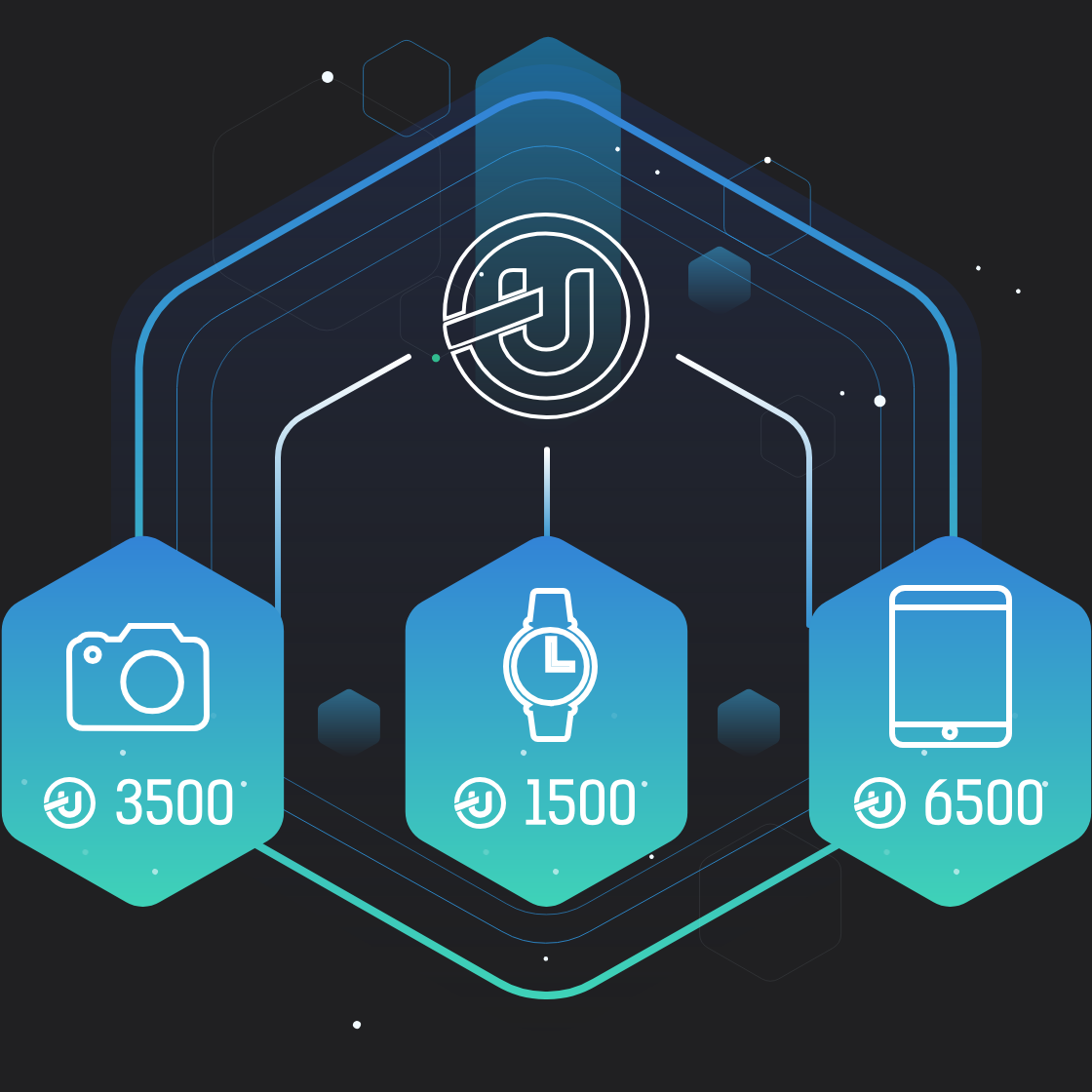 Ubcoin platform features:
Before describing the Ubcoin features It must be noted that Ubcoin application was developed as a logical step in the development of Ubank, a popular mobile payments application in Eastern Europe.

So, the new Ubcoin features of Ubbank application will include the following:
Possibility to process seamless digital transactions afforded by blockchain technology;
Direct manufacturer-to-customer interaction thus more attractive pricing for buyers and sellers;
Pre-screening engine for product descriptions, content and user reviews;
Enhanced search engine based on geography, ratings, reviews, prices, and product descriptions;
Fast conversion between crypto and fiat currencies in the process of buying/selling goods;
Transparent and secure transactions due to smart contracts facilitating peer-to-peer interactions;
Convenient tools for sellers and buyers which include: managing, promoting and targeting sale posts, statistics section, payment management screens, seller's and buyer's cryptowallets, saved favorites, smart search and recommendations engine etc.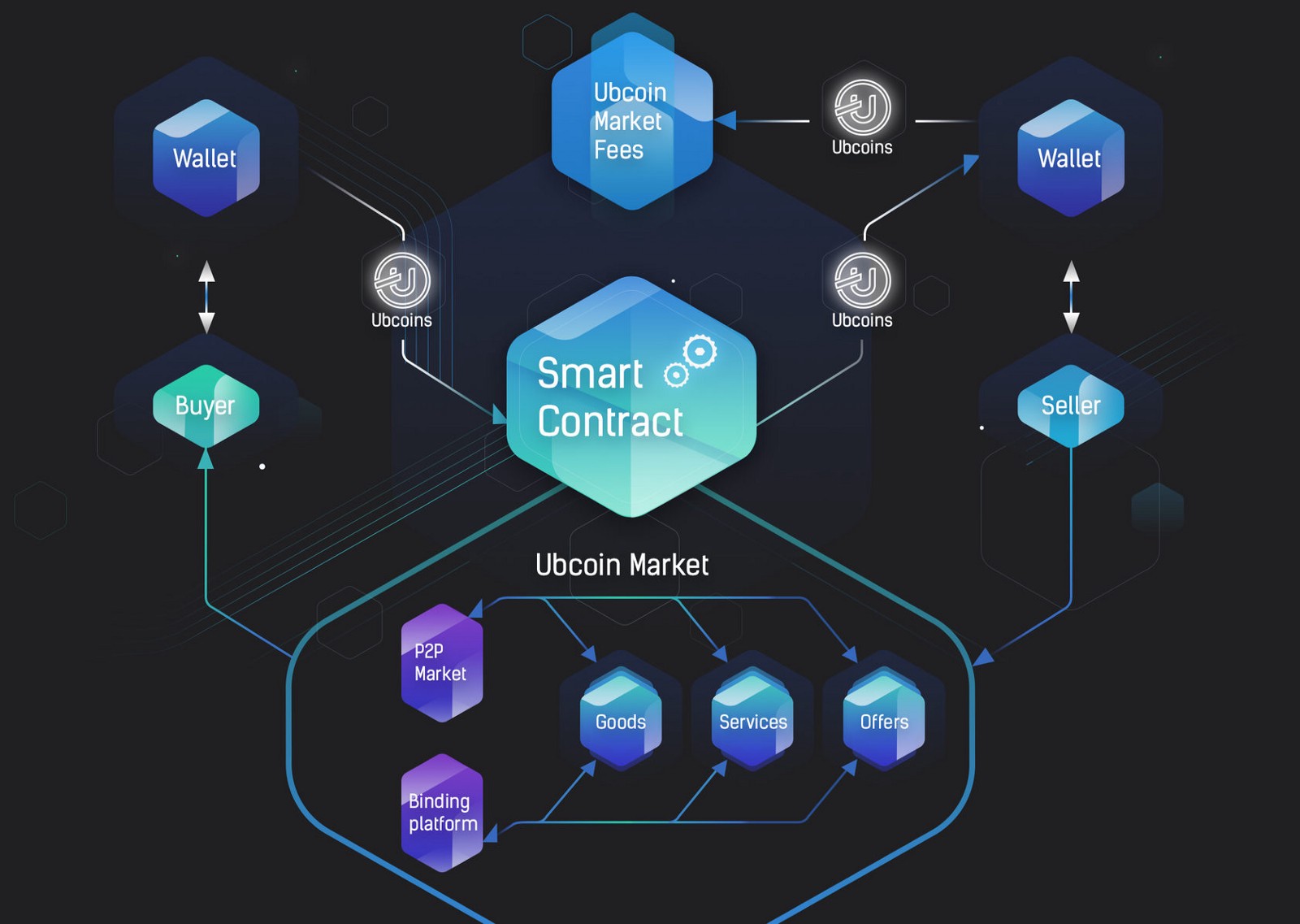 The Ubcoin Platform operates on Ethereum-based smart-contracts thus applying blockchain mechanisms to create, manage, and operate tokenized cryptocurrency. For better understanding the platform structure can be presented by the given below scheme: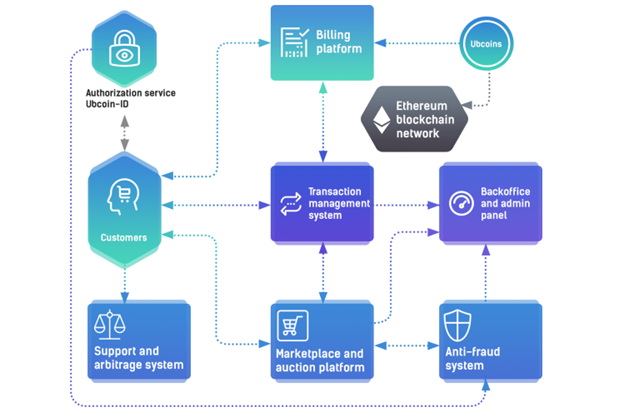 Token details and ICO terms:
The Ubcoin project has created the UBCoin tokens (UBC) serving as the utility for the decentralized marketplace and used by participants worldwide for exchanging real goods for cryptocurrency and vice versa in a cost-effective manner. Let's have a look at a more detailed UBC tokens specification:
👉 Token Name: UBCoin
👉 Token Symbol: UBC
👉 Token network: ERC20
👉 Maximum supply: 4 billion tokens
👉 Soft cap: $2 million
👉 Hard cap: 179 thousand ETH (approx. $68 million @ ETH = $380)
The Ubcoin project position themselves as early adopters thus attracting a lot of institutional investors and private individuals who pour money in the form of ICO in order to get high returns on investments. The Ubcoin ICO is ongoing at the moment and will last until 31st of May. It is split into several ICO stages each providing generous bonuses for early investors except stage three when there will be no discount. It must be noted that Limited Private Pre-Sale is over now.

The maximum supply of tokens will be distributed in the following way:

Ubcoin project team:
The Ubcoin project team is quite large (50+ developers and top management and advisor talent) and consists of professionals having good experience in the related fields (blockchain technology, software engineering, mobile applications, global marketing, commercial development). It is obvious that the founders of the project (Felix Khachatryan, Mazhar Jan, and Andrew Lee) pay much attention to their personnel and advisors. Such approach should result in the stable development of the Ubcoin crypto-goods exchange platform.
Conclusions:
We deal with a very interesting undertaking related to using cryptocurrency for real-world purchases. The Ubcoin project gives the opportunity for businesses and individuals to take benefits from implementing new payment methods where cryptocurrency can be used for buying or selling goods worldwide. Such innovative approach will allow really fast interactions between buyers and sellers with greater transparency and security thus building a trusting environment and clearer rules for all parties. Investing in UBCoin is very promising in terms of high return on investments so let us take a closer look into this project and keep tracking the progress of fundraising and advertising campaigns so that to be able to make a more grounded investment decision.
Ubcoin project contact information:
The author of the article (on Bitcointalk):