Ubcoin – The Ebay-like Peer-to-Peer Marketplace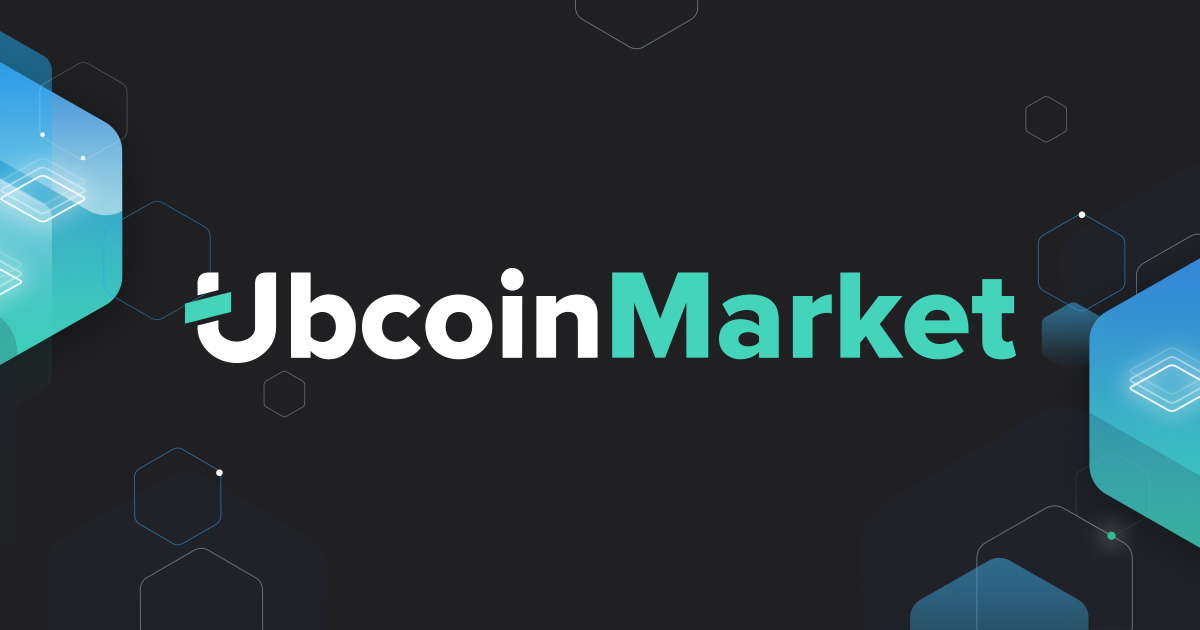 The influx of people into the cryptocurrency market has made an astronomical rise in the adoption of blockchain technology. Numerous supporters, investors from different field of professions and businesses around the world have embraced new technological innovation which has helped reshape the world. One firm at the forefront of this innovation is UBCOIN which solves several problems the crypto community faces at the moment. For token holders this peer-to-peer ecosystem becomes a platform for spending the cryptocurrency. Ubcoin Market allows them to pay for the goods with no need of fiat money exchange. This ecosystem creates the platform where people who cannot use the cryptocurrencies due to the legislation manners can find a use for their wealth.
The platform also provides users with an opportunity to enter the crypto world in a very safe and simple way. Lots of people are interested in becoming cryptocurrency investors especially when they see the various examples of making fortune of Bitcoin and other cryptocurrencies. However, the process seems to be complicated. Changing fiat money to cryptocurrencies is not always easy and may turn out to be a risky business for a novice in the field. Ubcoin Market offers a simple way to enter the sphere – and to get rid of the goods which are no longer needed at the same time.
What is Ubcoin?
UBCOIN is the market platform built on blockchain that for a peer 2 peer exchange of cryptocurrency to real-life goods. The platform will help an individual to sell/buy his or her goods at ease in exchange and in return he or she will get the UBC token which can to fiat anytime. The only gateway for cryptocurrency now is cryptocurrency to fiat, but because of regulations and banking, Ubcoin is establishing that eliminates the entire restrictions to make buyers buy goods from sellers that need cryptocurrency in a peer 2 peer systems. With the blockchain technology all transactions are secured and transparent to everyone and with UBCOIN anyone can transact anywhere and anytime in the world.
Ubcoin is a brand-new cryptocurrency that is ideal for people in the industry who want to use currency to exchange for goods. The Ubcoin Market is said to be the easiest way to make exchanges with cryptocurrencies online for real tangible goods or vice versa as well. The ICO for the company is about to start in a little under nine days.
And for those of you who are go getters and invest while the ICO is in the firs stage of development, you'll get a 29% bonus off the token price, which is an exceptional amount discount by any industry standard.
You can go to the website right now and enter your email to get put on the whitelist and be informed when all the different phases start. There are other ways to save as well, for example – joining while the token sale and ICO I still in pre-sale phase can earn you a massive 57% discount. That is nearly unheard of as well by nearly any standard.
To further incentive the quality of the ICO – It's been rated as a five-star initial coin offering on ICOBench.com and ICOBazzar.com. Not only that, but UBCoin has been rated between a nine and ten or four to five-stars on several other websites. Namely, Foundico, CryptoSlate, FoinSchedule, Coinhills, and CoinGecko.
The coin was created by UBank who currently has more than two and half million users all over the world. And lastly, it's in partnership with Samsung and Fly, two of the largest technology companies in the world.
3 Reasons Why You Need To Invest In Ubcoin.
UbcoinMarket is a new strategic feature of Ubank — a company that has been around since 2009, a leader in mobile finance in Eastern Europe.
Ubank Mobile App has over 16 million installations worldwide. It's exclusively already installed on all Samsung and Fly smartphones, including Galaxy S9.
ICO will raise funds for UbeetMarket's rapid development and global expansion. You will be the person who builds new markets.
The famous UBank developer. Their app runs on many smartphones. At the same time they have agreements with giants like Samsung and Fly, since this app is already installed by default on newer mobile models. And this app is required for easy contactless payments for items that use smartphones. At the same time, this app already has more than 2,500,000 active users and 16,000,000 downloads from the mobile app market.
This project will work with the help of artificial intelligence, which in turn will ensure the security of users from fraud, as well as choosing currency according to preferences for payment.
Ubcoin Concept 
The key concept of the Ubcoin project is the popularization of the cryptocurrency through empowering customers to use their crypto funds for purchasing products and services. For this reason, Ubcoin is aimed at creating a digital marketplace where businesses and customers will be interacting in terms of selling/buying goods for the cryptocurrency. To make the interactions between businesses and customers more fast and convenient there was a special Ubcoin mobile application created thus facilitating payments in UBC cryptocurrency.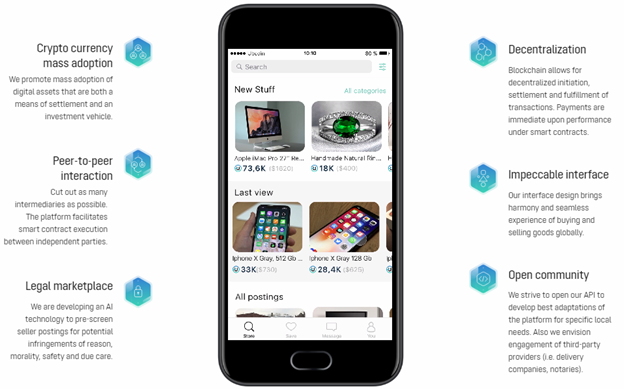 It must be emphasized that Ubcoin mobile application was created for facilitating payments by using smart contracts on Ethereum blockchain. This will allow for better relations coordination between buyers and sellers. Furthermore, the users will be able to obtain all the necessary information and numerous tools for making buying/selling decisions, this information will include: terms of sale, reviews, ratings of sellers and buyers, rich product description etc.
Strategic Partners and Investors
The Ubcoin Marketplace is aligned with a select group of strategic partners, leveraging existing ties to develop a progressive vision for the future of the digital asset economy. Building national and international relationships with innovative companies enables resource-sharing, collaboration, and valuable opportunities to grow our company's success.
These strategic partners include:
Samsung
Fly
Runa Capital
Ubcoin Platform Features
Before describing the Ubcoin features It must be noted that Ubcoin application was developed as a logical step in the development of Ubank, a popular mobile payments application in Eastern Europe.
Possibility to process seamless digital transactions afforded by blockchain technology;
Direct manufacturer-to-customer interaction thus more attractive pricing for buyers and sellers;
Pre-screening engine for product descriptions, content and user reviews;
Enhanced search engine based on geography, ratings, reviews, prices, and product descriptions;
Fast conversion between crypto and fiat currencies in the process of buying/selling goods;
Transparent and secure transactions due to smart contracts facilitating peer-to-peer interactions;
Convenient tools for sellers and buyers which include: managing, promoting and targeting sale posts, statistics section, payment management screens, seller's and buyer's cryptowallets, saved favorites, smart search and recommendations engine etc.
The Ubcoin Platform operates on Ethereum-based smart-contracts thus applying blockchain mechanisms to create, manage, and operate tokenized cryptocurrency. For better understanding the platform structure can be presented by the given below scheme: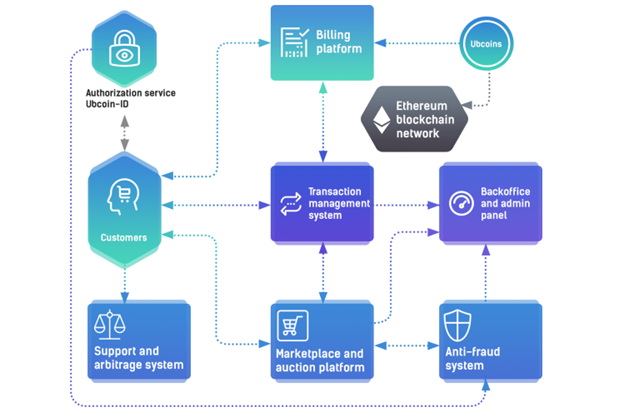 Ubcoin Marketplace Product
Product Value Foundation
Our product is founded on the following cornerstones:
Cryptocurrency mass adoption. We promote mass adoption of digital assets that are both a means of settlement and an investment vehicle, thereby enlarging benefits for all parties to everyday buy-and-sell interactions.
Peer-to-peer interaction. Cut out as many intermediaries from the value chain, as possible. The platform facilitates smart contract execution between independent parties. The Ubcoin Marketplace does not own any goods for sale, it is not biased in its search results, and protects fairness of smart contracts.
Legal marketplace. We pay special attention to ensuring the legitimacy of goods and services sold on the Ubcoin marketplace. We are developing an advanced AI technology to help pre-screen seller postings for any potential infringements of reason, morality, safety and due care. Seller profile transparency and verification will be strongly encouraged and promoted.
Decentralization of transactions and settlements. Blockchain allows for decentralized initiation, settlement and fulfillment of transactions. Payments are immediate upon performance under carefully crafted smart contracts.
Impeccable interface. Our interface design brings a harmonious and seamless experience of buying and selling goods globally. We will strive to open our API to the community in order to develop the best adaptation of the platforms for specific local needs of the global community.
Open community. Some transactions may, in the future, require additional KYC/AML procedures for execution of smart contracts for certain types of deals involving third-party providers (i.e. delivery companies, couriers, notaries). Ubcoin platform envisions seamless engagement of these parties.
Business Model
Ubcoin's business model is commission and advertising based. The general strategy of revenue stream structuring at Ubcoin's marketplace is:
Freemium for sellers;
Free for buyers;
Paid advertising.
Token and ICO details
The Ubcoin project has created the UBCoin tokens (UBC) serving as the utility for the decentralized marketplace and used by participants worldwide for exchanging real goods for cryptocurrency and vice versa in a cost-effective manner. Let's have a look at a more detailed UBC tokens specification:
Token Name: UBCoin
Token Symbol: UBC
Token network: ERC20
Maximum supply: 4 billion tokens
Soft cap: $2 million
Hard cap: 179 thousand ETH (approx. $68 million @ ETH = $380)
The Ubcoin project position themselves as early adopters thus attracting a lot of institutional investors and private individuals who pour money in the form of ICO in order to get high returns on investments. The Ubcoin ICO is ongoing at the moment and will last until 31st of May. It is split into several ICO stages each providing generous bonuses for early investors except stage three when there will be no discount. It must be noted that Limited Private Pre-Sale is over now.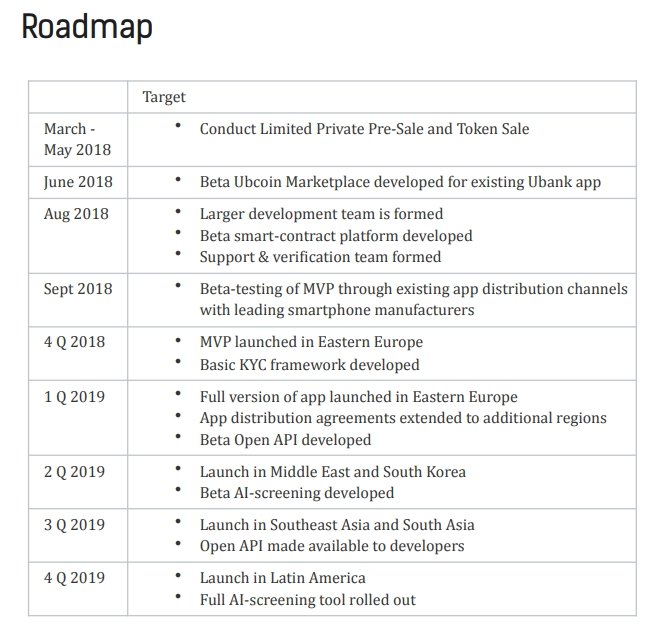 Team And Advisor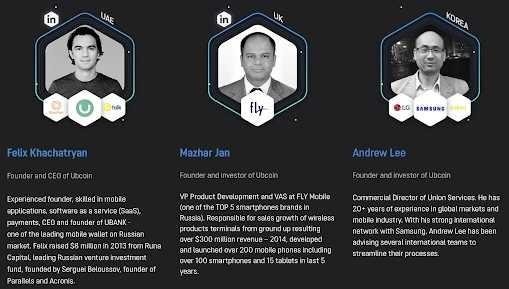 FOR MORE INFORMATION PLEASE VISIT THE LINKS BELOW;
Website: https://ubcoin.io/
White Paper: http://doc.ubcoin.io/whitepaper.pdf?v1
Facebook: https: //facebook.com/Ubcoin-838741126308809/
Twitter: https://twitter.com/ubcoin
Telegrams: https://t.me/ubcoinmarket
ANN: https://bitcointalk.org/index.php?topic=3109856.0
Medium : https://medium.com/@ubcoin
Author: BrainerdPaul
BitcoinTalk profile link: https://bitcointalk.org/index.php?action=profile;u=1680409