UCIM
UCIM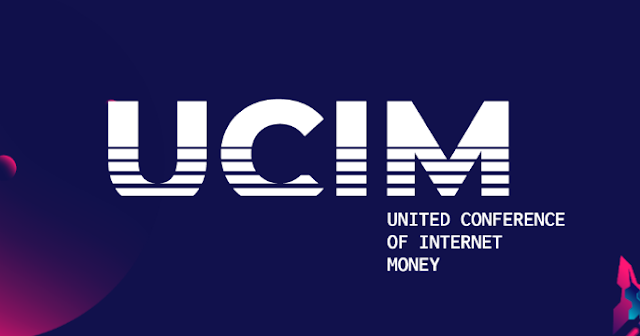 UCIM is a blockchain and cryptocurrency conference held on November 26 and 27 2018 in Singapore. With futuristic technology that paves the way for a better tomorrow by narrowing the gap between the physical and digital worlds, seamless integration of internet money for a decentralized economy is now a reality waiting to manifest itself. UCIM aims to create a platform that brings together start-ups, thought leaders, investors and the media to explore the combined strengths of decentralized and potential industries and their impact on the economy. Interesting discussions, investment opportunities, and unique networks to establish sustainable and lasting partnerships, ideas and dreams – UCIM offers everything.
Thus, this event will offer a middle ground between traditional centralized structures and ideas that emerge from a decentralized economy. With this unlimited and friction-free network, the world will witness the integration of technology, business, ideas and dreams.
From Vision to Reality 
.
The event aims to satisfy the growing global curiosity by providing the right information, expert opinions, and relevant content around futuristic technology with an unconventional approach.
The UCIM conference has been designed to include several events and opportunities that can be used for exclusive networks, form partnerships in closed groups of like-minded professionals, and participate in various events. UCIM will provide a platform to build lasting connections by holding events that include pitching, crypto trading, awards, round tables, private networks, and after parties.
Conference Agenda 
.
Conference tracks cover a comprehensive and well-researched range of industries and technologies to empower disruptive leadership. Topics have been chosen based on trends that require an unbiased understanding and expert opinion.
Who will attend UCIM? 
.
Blockchain fans, cryptocurrency, FinTech, AI, ML and other next-gen technologies from around the world will attend UCIM. With a balanced mix of investors, thought leaders, startups and media, this event will be a platform to spread the spirit of decentralization and innovation.
Our speaker 
.
UCIM will witness some of the best industry speakers together with the founder of the extraordinary blockchain and crypto companies to drive mutual progress. When agile professionals interact and network with experts from all over the world, and are accustomed to their views on the most pressing topics, it is able to trigger the neo-revolution.
David Siegel
CEO, Project Pillar
Bruce Porter Jr.
CEO, Global Boost
Igor Chugunov
CEO, Credit
Natan Avidan
CEO, ORCA Alliance
Sonja Prstec
CLO, BITNATION
Olga Feldmeier
CEO, Smart Valor
Pavel Salas
CEO, Tokenbox
Manny Fernandez
CEO, DreamFunded
Rana Gujral
Advisor, Investor
Dmitry Levit
Partner, Cento Ventures
Andriy Zinchuk
CEO, ICOBox
Babu Munagala
CEO, Zebi
Mohit Mamoria
CEO, Authorito Capital
Hailey Hu
Investor, B Capital Group
Kiren Tanna
CEO, ZEN Rooms
Mark Pui
Mitra, Cipher Ventures
Vincent Lim
CEO, Fanfare
Daniel morozov
Co-Founder, Nodepower
Anastasija Plotnikova
COO, Cannabis Global Corp Application
Alex Crompton
MD, First Entrepreneur
Vishal Gupta
CEO, Diro Labs
Nikolai Oreshkin
CEO, Elysium Venture Capital
Tuhea Singh
CEO, Propine Capital
Nathan Christian
Co-Founder, Malta Blockchain Association
Brian Wee
Partner, 8 Kapita
Varun Chatterji
Angel Investor
Prashant Kirtane
CEO, Travelstop.com
Mohan Belani
CEO, e27
Nebil I Aissa
CEO, Investors at Nexxo & Qpay
Aloysius Wee
Chairperson, ASEAN Legal Alliance
Coming soon
Coming soon
Coming soon
Coming soon
More information about UCIM can be found at https://t.me/UCIMIO
Website: https://www.ucim.io/
Facebook: https://www.facebook.com/UCIM-United-Conference-of-Internet-Money-1815207551894958/?ref=br_rs
Telegram: https://t.me/UCIMIO
Twitter: https://twitter.com/ucimofficial
btc name Sriningsih22
btc profil link https://bitcointalk.org/index.php?action=profile;u=2303929