UDAP
UDAP

Meeting UDAP https://www.udap.io/ is an asset-based blockchain protocol that can significantly reduce the cost of creating resource-oriented applications, both during development and processing time. For application developers and to make applications based on strong blockchain without writing any smart contracts, the Asset Wallet is created. This service helps applications quickly mark in-game resources such as tickets, IP rights, certificates, and game resources. It also helps applications to create currencies in the application.
Traditional ERP systems have established their asset models based on centralized storage and computing. An asset model is an asset abstraction made from their issuers that governs the asset management, operating, and security systems. Unlike traditional FKZs, UDAP asset models focus on standardization, interoperability, security, confidentiality, and the authenticity of assets.
This service implements state channel technology to help applications properly distribute the logic of their application between chains and outside chains to achieve the best efficiency of the chain and persistence in the chain. This is very important to minimize costs and ensure the best user experience. Technically, UDAPprovides several modules to accelerate application development, such as: Service Mark, to manage the full life cycle of crypto token assets. Applications can directly register based on blockchain chain assets and offer embedded markets for their customers. Public service channels to allow applications to do mostly offline operations and provide basic blockchain, such as ETH. The confidentiality of this service is to hide asset ownership using signature technology. Safely distribute content to digital content assets using proxy encryption technology. Foreign exchange services for decentralized asset trading, including applications for various currencies and token assets. Universal wallet for a variety of cellular user interfaces.

2017 Q2 – PROJECT KICKOFF.
Q4 2017 – RESEARCH COMPLETED, Coding started, Core Team built up.
Q1 2018 – UDAP FOUNDATION LAUNCHED, Technical white papers released, Started coding Proof-of-Concept prototypes and demos.
Q2 2018 – UDAP CONCEPT COMPLETED, Expand eco-system and community.
Q3 2018 – UDAP MINIMUM VIABLE PRODUCT(MPV) DEPLOYED AND RELEASED, State channel modules complete, Harvest Asset Wallet (MVP) released, First app – UMedia (MVP) released.
Q4 2018 – UDAP MIDDLEWARE V0.4 RELEASED, Harvest Asset Wallet & UMedia officially released.
Q2 2019 – UDAP MAINNET INFRASTRUCTURE V0.5 BUILT AND SHARED, More business partner's application released.
Q4 2019 – UDAP MAINNET DEPLOYED, C2C Asset Marketplace released, More community projects kicked off
Q1 2020 – UDAP MIDDLEWARE V1.0 OPERATED, C2C Asset Marketplace operated.
Info token
Token – UPX
Platform – Ethereum
Type – ERC20
PreICO price – 1 UPX = 0.0164 USD
Price in ICO – 0.0083 USD
Tokens for sale – 4,000,000,000
Distributed in ICO – 40%
Raised – $2,994,000
Team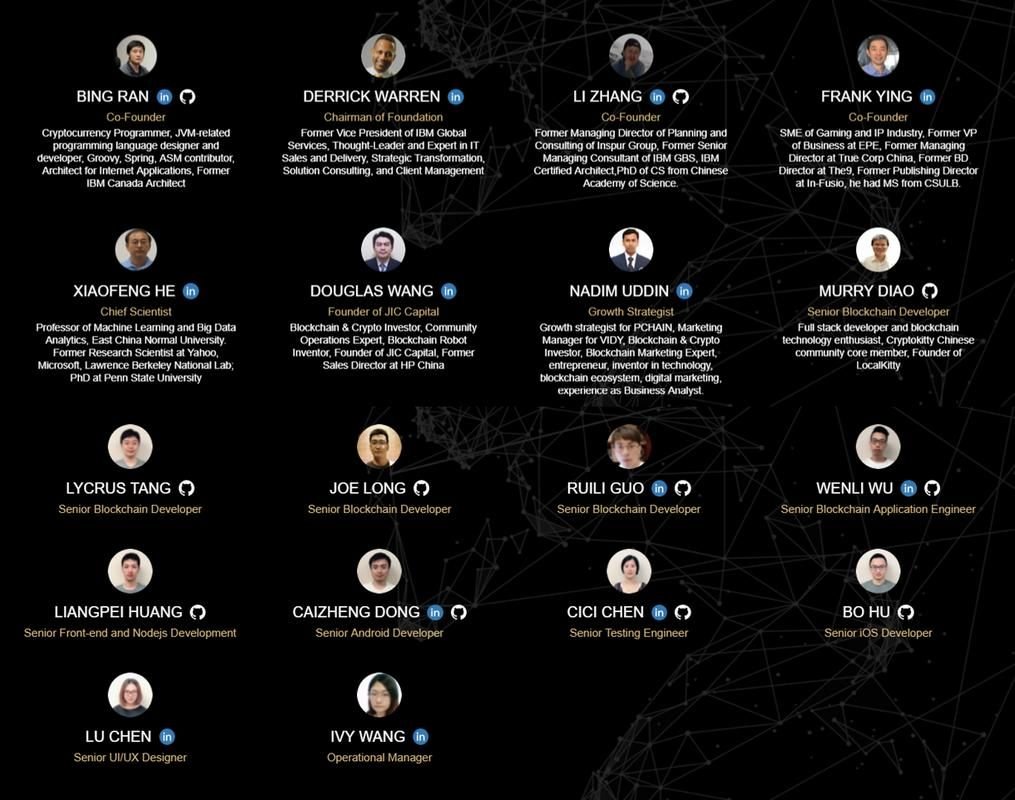 Telegram ★ Media ★ Twitter ★ Facebook ★ Github ★ Linkedin ★ Youtube ★ Reddit
AUTHOR: maria marsa