UHIVE is challenging the status quo, transforming social networking and taking it into a new era, that combines the technological capabilities (artificial intelligence and blockchain) with human psychology to deliver a unique, natural, and entertaining experience. Our commitment is to enhance individuals' interaction within dyads, groups, and societies through integrating foundational knowledge from social and developmental psychology and sociology, with our advanced blockchain technology, which has paved the way for the creation of the world's first social platform with physical dimensions.
We are pushing a new edge of social networking, which will provide more than the common interactions of sharing media or comments on pages, it will provide a new way for users to explore and perceive information through their senses. Unlike other social networks, which limit users to searching for keywords, relevant words and hashtags in order to start up a new discovery journey for random topics; UHIVE will grant customers the opportunity to walk through infinite spaces and identify trendy communities worth exploring.
UHIVE's realistic experience helps users perceive information with their sight sensors. Physical dimensions will help users perceive information like community sizes, populations and user engagement by visual representations such as size, depth perception, scaling, and visual effects.
UHIVE Social Network has two innovative experiences embedded:
Civilized World: Like Earth, it is a civilized network governed by rules and imposed regulations. Identities are real, people can connect with their families and friends, and meet other people. It is a network which is exposed and influenced by external factors such as politics, social norms, and global regulations.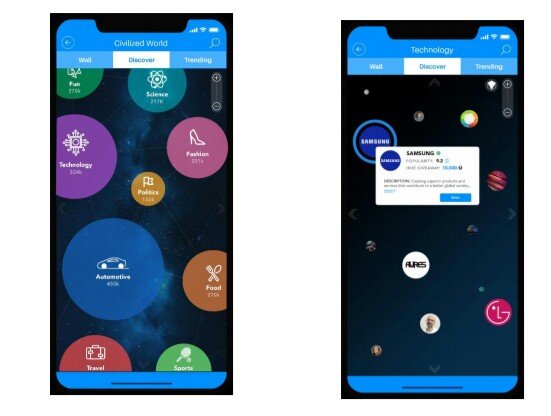 Grey World: UHIVE has revived anonymity for the people; with a decentralized structure based on hybrid blockchain technology, users can be completely anonymous whether by identity or location. It is a world which defies the social norms, external political regulations, and is completely isolated from your identity. This world offers infinite space to be inhabited in.
UHIVE will introduce its own digital currency (UHIVE Token), that is similar to gold in real life. The UHIVE Token is divisible, portable, recognizable and, most importantly, scarce in terms of a limited supply, and abundant relative to its consumption and circulation. UHIVE Tokens will be the trading currency for products and services within both worlds.
Our A.I. (artificial intelligence) technology has enabled us to further evaluate worlds by spaces, traffic, engagement, and by the audience's affinity. Spaces (physical location) will have a value, and people can exchange spaces or sell them using our cryptocurrency, like property in real life. Our algorithms provide spaces with intrinsic values, taking into account tangible and intangible factors. Users will want to invest in space location and try to increase its value. Consider real life examples, where the price of land varies according to its location, accessibility to economic activities, neighborhood amenities and demand & supply functions.
VISION
Our vision is to revolutionize and lead the way to the future of social networks, enriching the lives of users with a new and entertaining social platform experience. We aim to exceed expectations and share our success with all users. Our ambitions, commitment to constant innovation, and our technological abilities in advanced A.I. and blockchain technology, all helped UHIVE to launch a new social networking era.
MISSION
To recreate the ultimate user experience and become the world's most dominant social network.
MARKET SIZE
Over the last decade, social media has become a dominant part of everyday user's life. With the growing trend of smartphone production across the globe, a large number of active users access social media through mobile phones. Social networks have become a prominent platform which helps people connect with each other, redirect customers to websites of interest, enhancing website traffic and brand popularity visibility.
UHIVE is designed to be a social network for everyone (all demographics without limitations)
• Users: Anyone with a mobile device and Internet access is a potential user (6.4 billion potential users)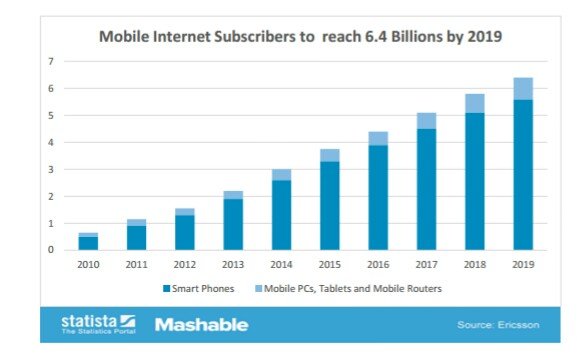 • App Developers and APIs
• Advertisers: Digital advertising spending worldwide, influencer marketing growth, online trade volume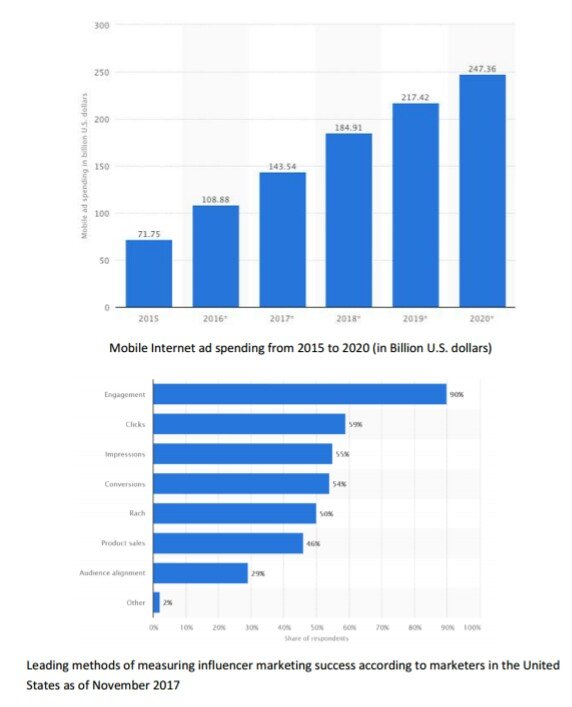 Everyone has a unique interest and the goal is to address unlimited human needs and desires with a new and innovative social network.
UHIVE TOKEN ECONOMY (Financials)
UHive Token Value Growth
UHIVE, as a social network, has a huge potential for high organic growth. The app is designed to encourage people to use it and stay on it, which will increase the lifetime value of the users, consequently increasing the UHIVE Token value over time.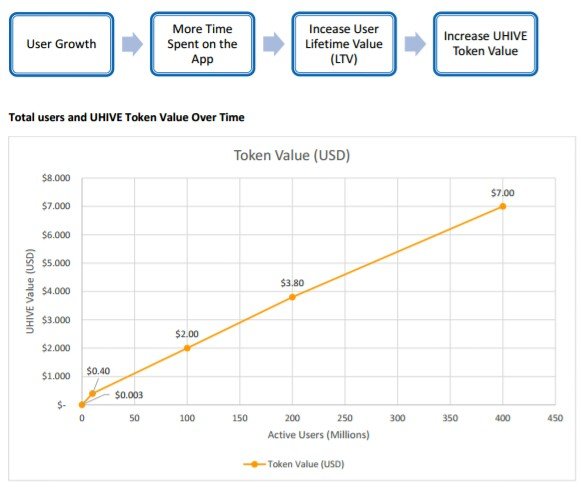 Token Market Cap Forecast
Our conservative projections for UHIVE Token value vs. market capitalization sets our cryptocurrency in the top-10 list amongst all other cryptos within five years.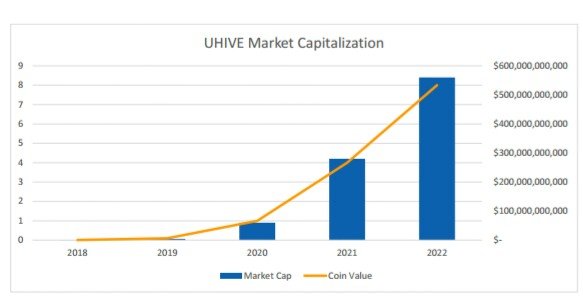 Gold and the UHIVE Token
Humans have dug around 200 billion grams (7 billion ounces) of gold since it was discovered.
Like life, UHIVE will have its own cryptocurrency, it's called UHive Token. With it, people can trade inside and outside the app (at the start it will have a low value, so it will be a good time for people to join and get it).
The currency will be like gold is on Earth (raw material), we will issue around 80 billion tokens, users will use them to buy in the social network, plus trade, or buy anonymously in the Grey World, or even exchange for real currency (USD, Euro, GBP).
At release, 20 billion UHive Tokens will be released to the public as an ICO, and the rest will be reserved in the app for internal use and releases to exchanges platform soon., we estimate that all the 80 billion UHives will be released completely, once we reach 100 million users on the social network
The Tokens will be available also for trading on the Internet, and for instant use in the social network
As we know, gold value has increased over the years with the increase of the Earth's population and demand; the same thing will happen with UHIVE and UHive Token, with more users, comes more demand, and more value for UHive Token
Real life gold value over time (past 100 years):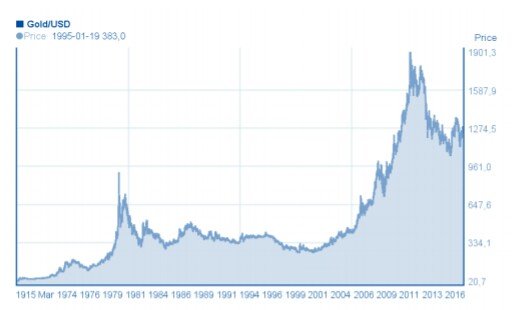 UHIVE Economy
We designed UHIVE to be a completely self-sustained economy, Just as in life, governed by supply and demand.
As demand increases with more users on the system, consequently the UHIVE Token value will increase.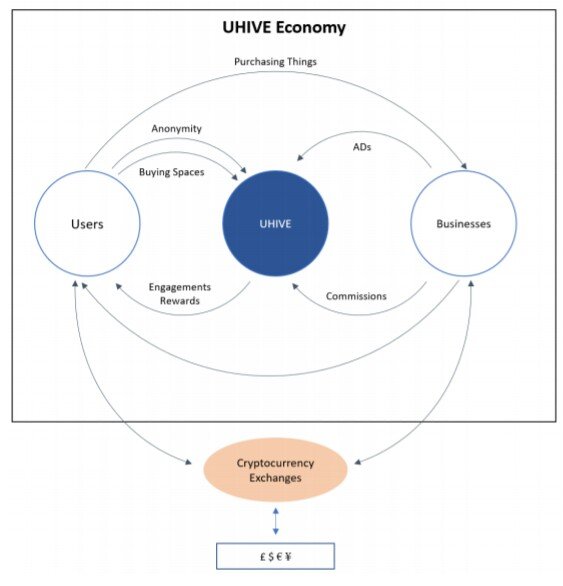 Token Details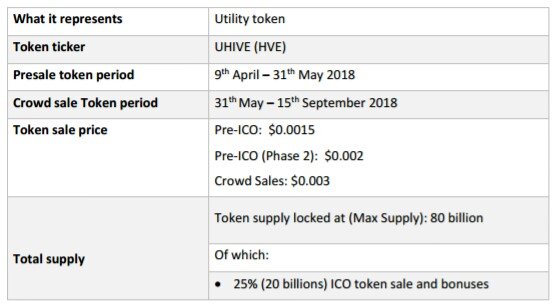 When the hard cap threshold is reached, the token sale will end.
The distribution will be carried out through a smart contract. Raised funds will be used to launch the platform, integrate the token and finance promotions, as well as the marketing.
Depending on the raised sum, we can execute our project on several levels.
UHIVE tokens will be released to the exchange platforms when the beta app is released, driving users to join the platform and increasing the UHIVE Token value
After the token sale run, all the further centralized token distributions will be carried out at the expense of the fund, which is replenished with fee payments.
The price will be determined according to the market quotes. In addition, it will be taken into account that additional sales create oversupply, and therefore the risk of a decrease in market quotes. The distribution method must completely mitigate this risk in order to protect the rights of the UHIVE Token's first purchasers (for example, through distributing the tokens over a longer period of time).
Use of Funds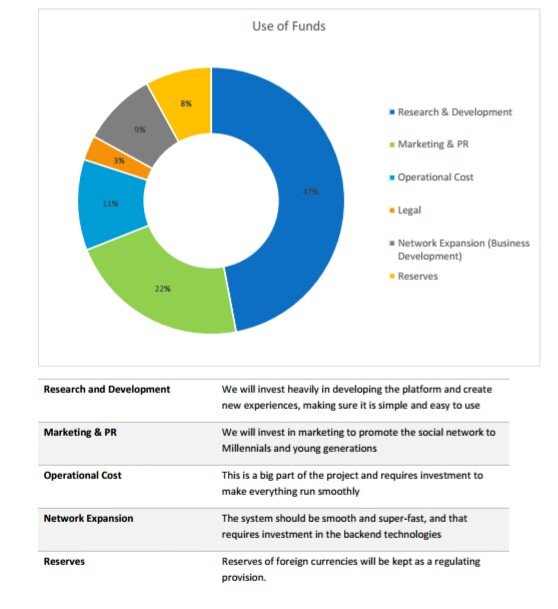 Token Sale Bonus Scheme
UHIVE ICO has more to offer. A multiple bonus scheme is embedded in the initial token offering period, which takes into consideration the purchase time, volume and referrals. UHIVE owners will have the chance to earn three bonuses if the set conditions are met.
Purchase Period Tiers: A Bonus Program to Reward Early Token Owners

Purchase Value: A Bonus Program to Reward Big buyers.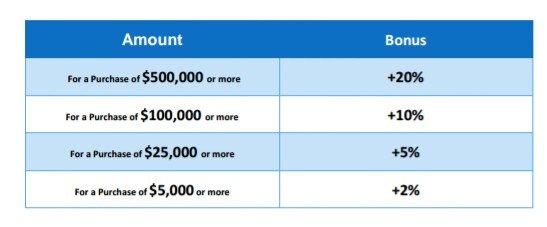 ROADMAP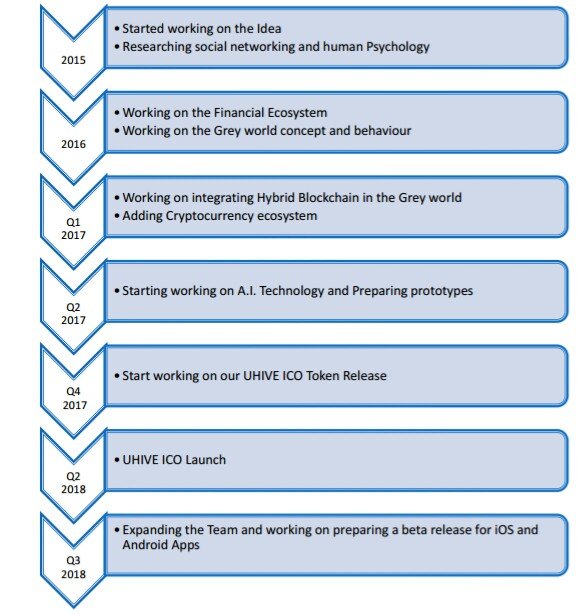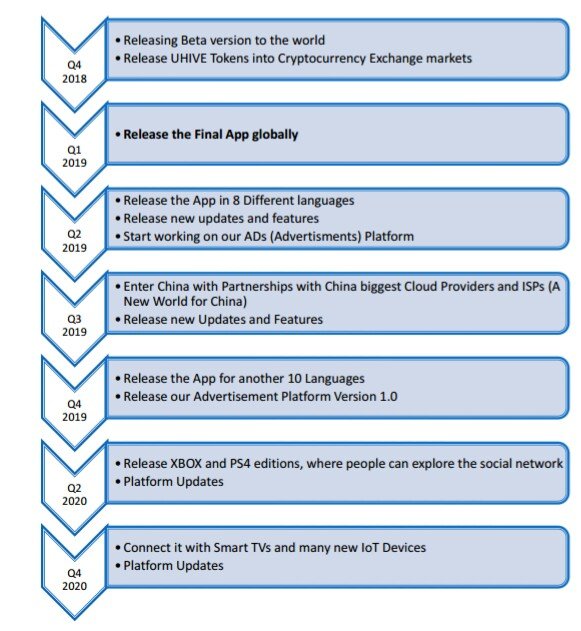 Roadshow and events

TEAM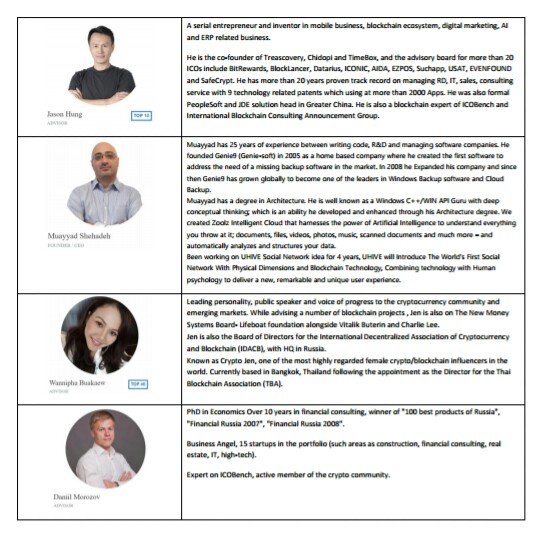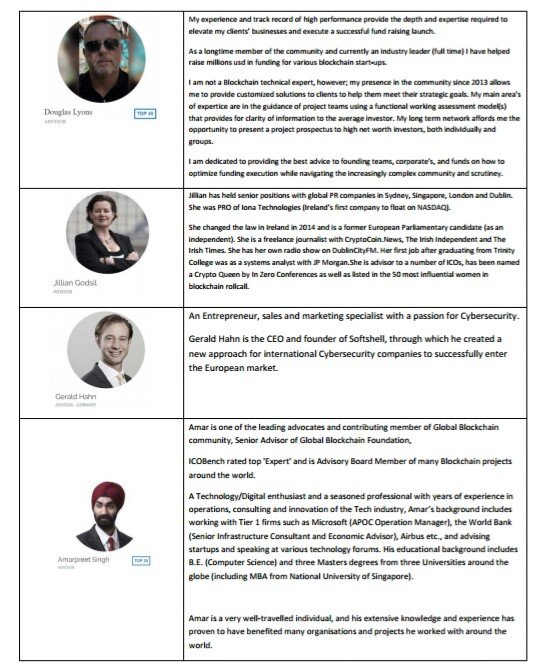 For more information, please visit:
Website: https://uhive.io/
Whitepaper: https://ico.uhive.io/wp-content/uploads/UHIVE_Whitepaper.pdf
Telegram: https://t.me/uhivesocial
Facebook: https://www.facebook.com/UHIVESocial/
Twitter: https://twitter.com/UHIVEsocial
Author: Crator Touch
My Bitcointalk Profile: https://bitcointalk.org/index.php?action=profile;u=1612381