Hello, crypto world, I would like to examine the USAT (UNITED SCIENTISTS ASSOCIATION OF TECHNOLOGY) ICO Project, which has already reached the Soft Cap target during its pre-sales and the main ICO sales will be realized in December 2018.
What is USAT?
USAT is an Australian project that uses blockchain technology to revolutionize intellectual properties. USAT offers innovative solutions for patent holders. Using USAT, all inventors will be under the protection of blockchain technology, so their ideas are more secure and can be developed faster. Any inventor can send his ideas or project to the USAT platform by following the steps below:
• The delegation of scientists evaluates the authenticity of the work/idea.
• Assessment of commercial feasibility and investigation of market requirements for the product concerned.
• In the platform, there will be approval of submission, assistance with patent acquisition, marketing advice, patent acquisition and end-user product promotion activities. With USAT's best scientists in the world, we can say in an effort to get the innovation decentralized. Currently, the USAT team is working on a "Solar Wind Farm Project".
The Main Project of USAT: "Solar Wind Farm"
The USAT flagship project is Solar Wind Farm, which will be held for the first time in Queensland, Australia. Solar wind energy is actually an environmentally friendly 7/24 energy source and even compared to nuclear, coal stations, it is much less costly than other energy sources.
Solar wind farms use solar energy to heat the water pipes that make the turbines generate energy, so even at night, the turbines are still working because the water pipes are already heated by solar energy. There is no need for complicated infrastructure to build this farm. In addition, a certain amount of water is produced by the coagulation process during energy production. This water is planned to be used for agricultural irrigation.
The USAT team does not only focus on the Solar Wind Project but also plans to develop important projects in other areas.
How Do You Plan To Compete With The USAT Team Team?
USAT is an Australian project. The USAT token platform will have many more features encoded, including intellectual property protection (IP – intellectual property) protection, voting and much more.
The company currently has two patents: a multi-layered structural material product used to convert solar energy into a kinetic energy of a fluid and the use of waste heat for additional electricity generation in solar wind plants. The USAT is a subsidiary of AIHEM (Australian Institute of Advanced Energetic Materials), with successful and experienced scientists working on new inventions. This is also a clear indication that there is a government support behind it. It is therefore talked about that the project can always continue its long-term activities.
USAT Tokens and ICO details:
The token of the project is the USAT in the ERC 20 standard and in the Ethereum blockchain network. The USAT token is an utility token used as a currency for payments on the USAT platform and for partial payments for the purchase of any technology developed by the USAT. In the meantime, USAT tokens will make users shareholders for all intellectual property and trade secrets that the platform has. The company's income is expected to be spent on the token backup program.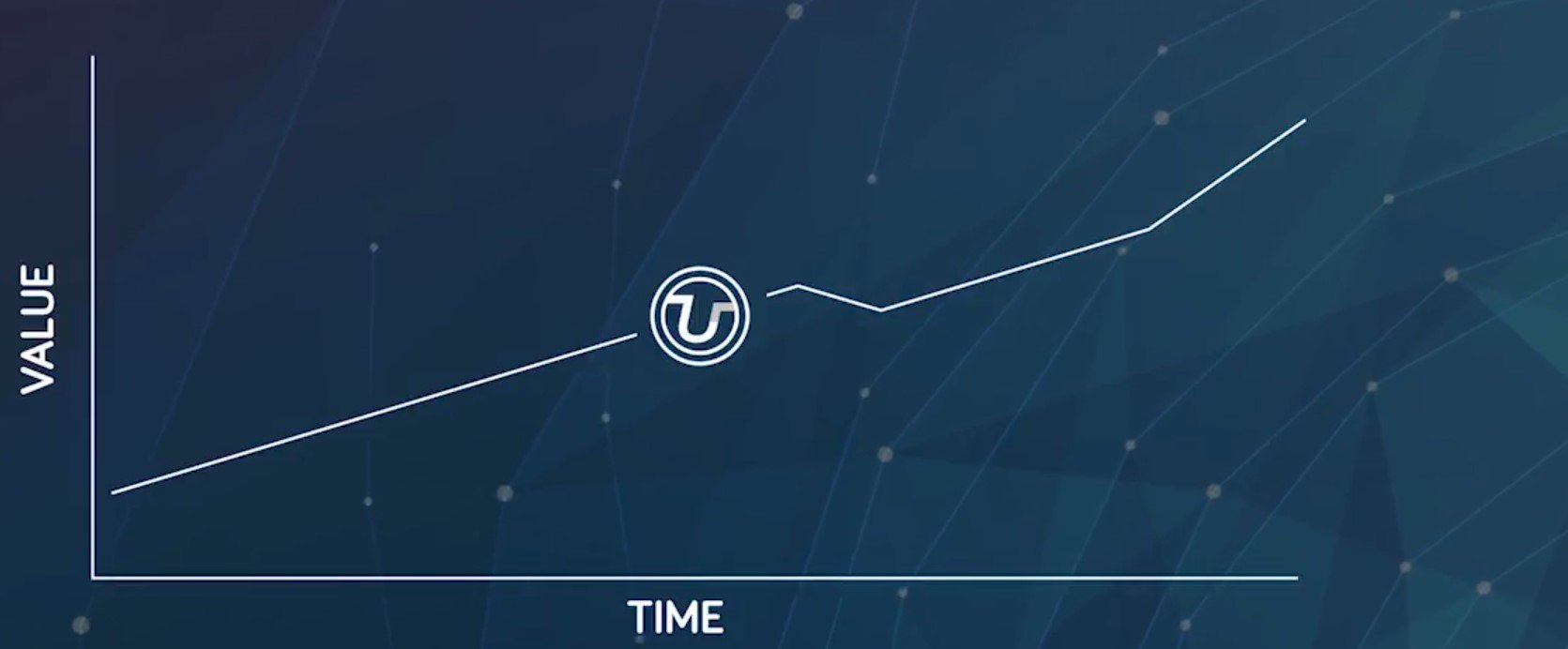 The project will have a total of 1,525,000,000 USAT tokens. Soft Cap Target in ICO Sales is US $ 2,834,000; Hard Cap target is $ 53.375.000. In the current situation, the goal of Soft Cap has been successfully achieved and sales are continuing.
1st Stage of Pre-Sales: June 15, 2018 – August 15, 2018
The Price in 1. Pre-Sales 1 USAT = 0,105 USD (0,0002425 ETH)
2nd Stage of Pre-Sales:: 15 September 2018 – 15 November 2018
The Price in 2. Pre-Sale: 1 USAT = 0.21 USD (0.000485 ETH)
ICO: December (mid)
ICO Price: $ 0.35 / 0,0008 ETH
You can join the project through ICO Sales via https://usat.io/pages/ico/
Team Members:
The Founder and CEO of the Project Alexander de Stç Amatus is an entrepreneur and an investor. As a matter of fact, He works as a Manager in Joint Venture Enterprise Pty. Ltd. In the past, he worked on renewable energy, too.
Among the other members of the project, there are entrepreneurs who have developed themselves in areas such as blockchain, marketing, investment, product development.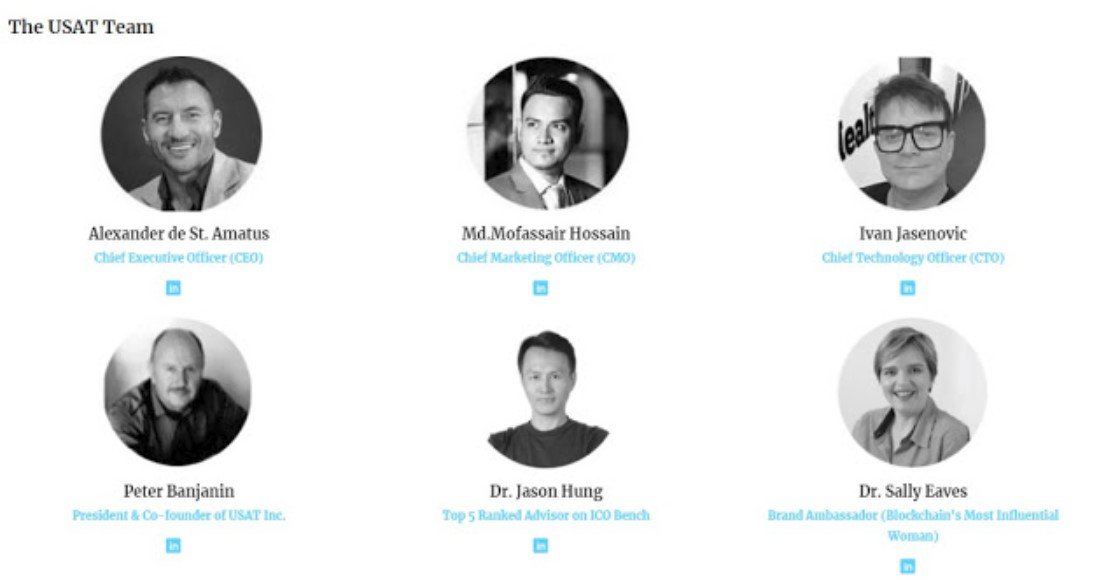 This is not an investment recommendation. It is a review made from the sources related to the platform/project.
For More Information You Can Browse The Following Links:
Website: http://usat.io/
Whitepaper: https://usat.io/wp-content/uploads/2018/05/White-Paper-USAT-Inc.pdf
Twitter: https://twitter.com/USAT_Inc
Linkedin : https://www.linkedin.com/company/18478570/
Telegram: https://t.me/USATINC
ANN: https://bitcointalk.org/index.php?topic=4419611.0
Author:
BTT: icoview
BTT Profile Link: https://bitcointalk.org/index.php?action=profile;u=2127482
MEW: 0xa06D23C1Cd375947319f504cFC67D6A5bff050A8