USAT Inc. – Protecting, Funding, and Developing Ideas for Changing the World
Hello friends, it is an awesome opportunity to have you here again as my reader. Just as you know well and can attest to the fact that you have been enjoying my writings, today's own will not be an exception. I will quickly run you through USAT Inc-United Scientists Association of Technology Inc. Their aims and objectives, the benefit you can derive and other opportunities. Please seat back and relax nerves while you read through.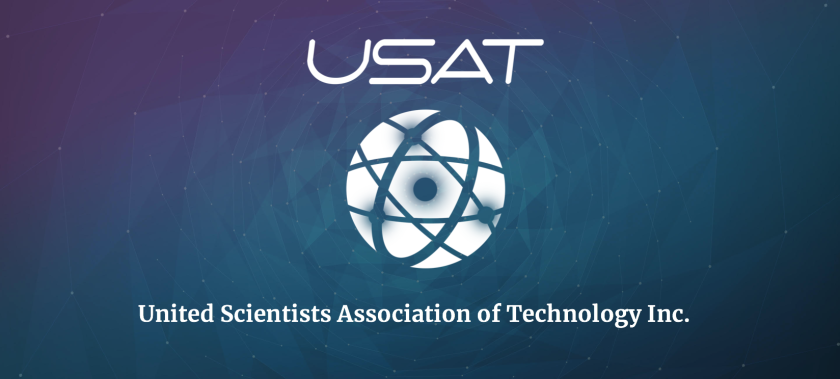 Introduction
USAT is an Australian organisation utilising blockchain technology to decentralise the intellectual property processes. Through our platform we fund, develop and commercialise intellectual property, supporting innovators and providing token holders with strong growth opportunities.
The United Scientists Association of Technology Inc. is here to change that, through the USAT platform, the inventors are given a clear path to bringing ideas to fruition in a way that ensures the freedom, autonomy, and security of all participants.
The process is very simple: so an idea submitted to the United Scientists Association of Technology Inc. has been approved (on the basis of technical and commercial expertise), this platform helps the inventors in patenting their ideas, then purchases patents and the right to Agree on a cost, then the marketing division of the United Scientists Association of Technology Inc. facilitate the sale or licensing of products to end users, such as government or private industry.
The ICO
USAT Inc. has a guaranteed product pipeline which generates revenue. As USAT Inc. is a non-profit organisation, legally all revenue generated can only be used to reinvest into the organisation. Funds raised during the ICO will be used for the funding, development and commercial implementation of the USAT platform's projects and to drive demand for the tokens.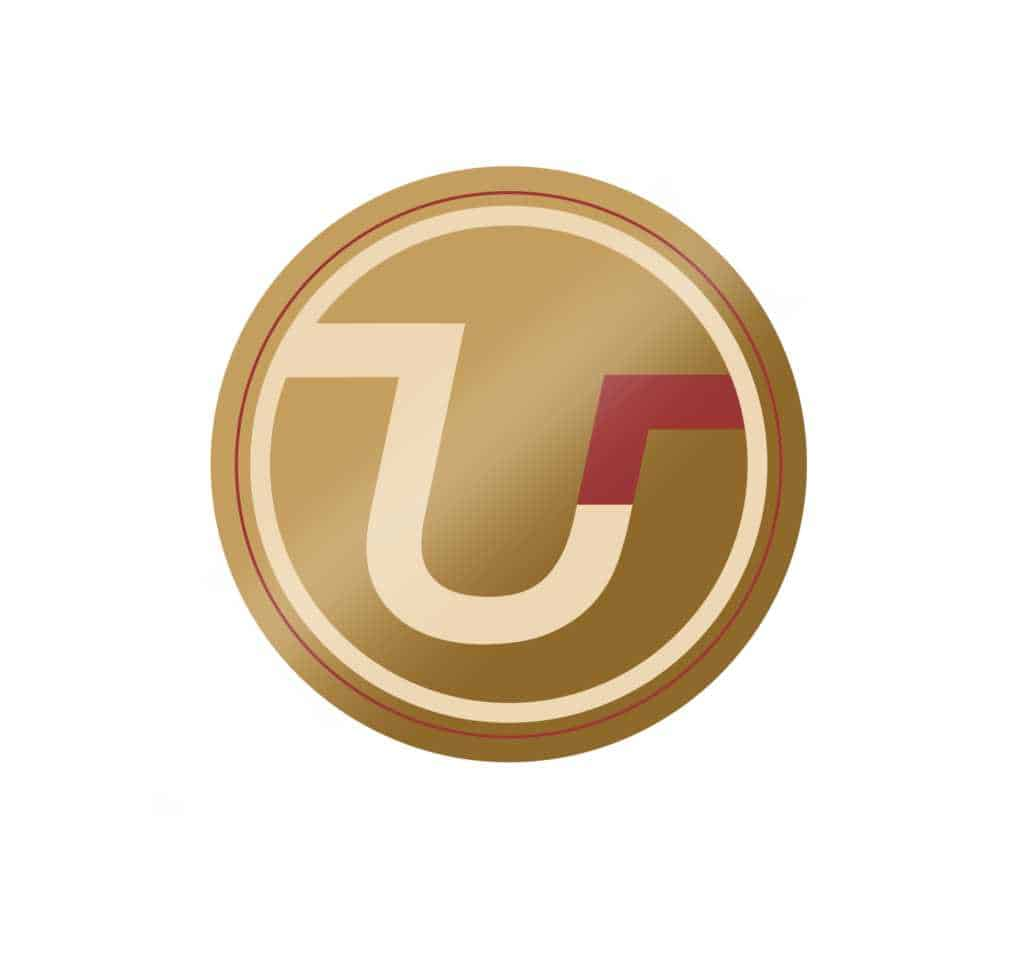 Benefits and Opportunities
Empowering Innovation
The United Scientists Association of Technology platform is the first of its kind connecting inventors and innovators to funding through blockchain technology. We fund and develop new virtuous technologies, which are submitted to our platform by inventors from all around the world; once successful, we oversee full commercial implementation.
Intellectual Property Repository
When a new technology is developed, we assist the inventor in patenting the innovative product and then purchase the rights to the IP and patents for an agreeable fee. Once acquired, all patents and trade secrets are added to the USAT IP Repository where they are stored and made available for shared ownership.
Introducing USAT Token
A USAT Token is a token of shared ownership of all present and future patents stored in the USAT Inc. IP repository. A USAT Token holder is a part-owner of all of these patents. USAT Tokens are used in all transactions between the United Scientists Association of Technology Inc. and third parties, including IP acquisitions from inventors and IP or product sales to non-government buyers.
Technology to Make a Difference
As a non-profit organisation we have a vision to develop breakthrough, innovative products that have a positive impact on developing countries and ultimately the world. Central to our organisation are humanitarian projects that implement our technologies to the communities and people that need them most.
Roadmap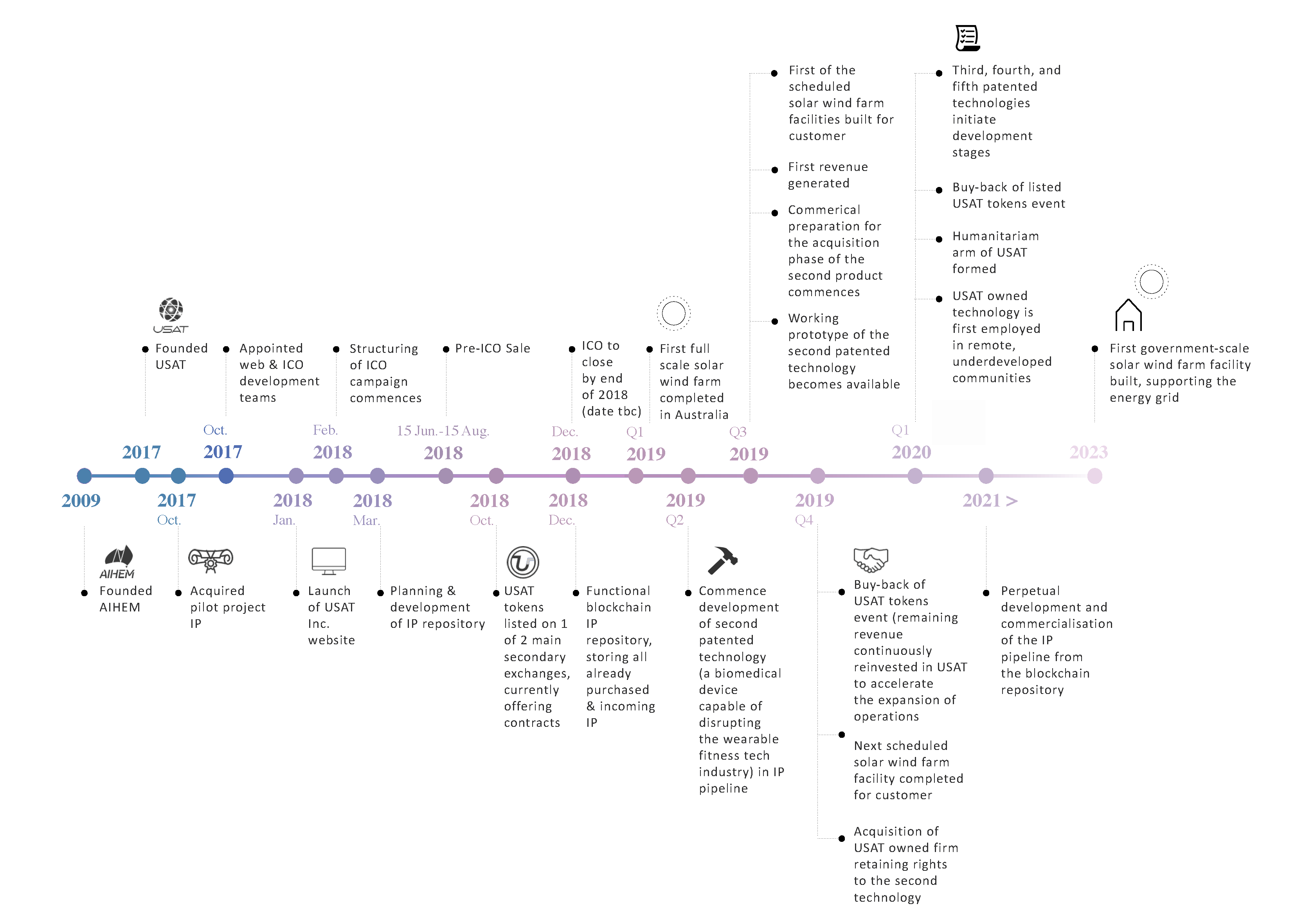 The USAT Team: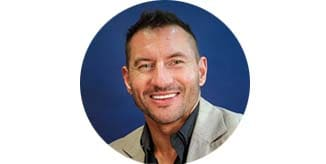 Alexander de St. Amatus
Chief Executive Officer (CEO)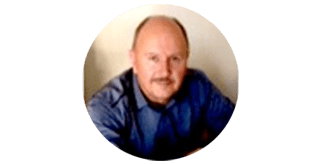 Peter Banjanin
President & Co-founder of USAT Inc.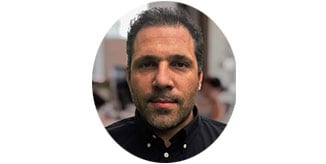 Sydney Ifergan
Marketing Advisor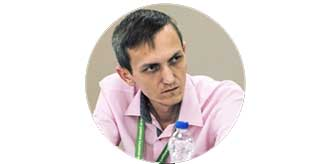 Maksym Dolzhenko
Investment Advisor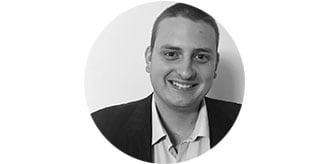 William Cartmell
Legal Advisor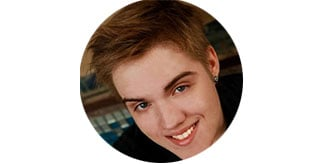 Joey Smith
Technology and Marketing Advisor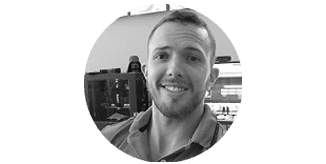 Matt Swezey
Senior Developer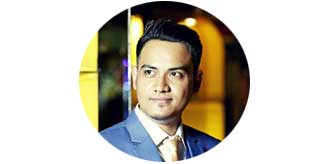 Md.Mofassair Hossain
Chief Marketing Officer (CMO)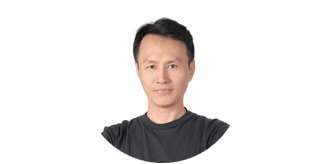 Dr. Jason Hung
Top 5 Ranked Advisor on ICO Bench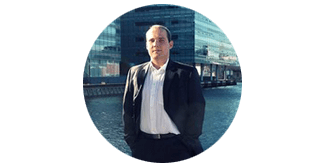 Artūras Svirskis
Marketing and Investment Advisor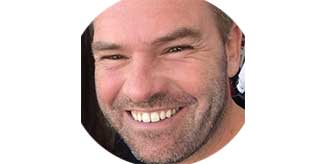 Jason Butcher
Networking Advisor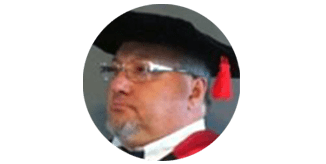 Dr. Benedict de St. Amatus
Co-Founder & Chief Scientist Usat Inc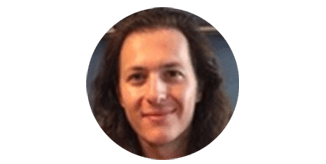 Andy Banjanin
Web Design & Development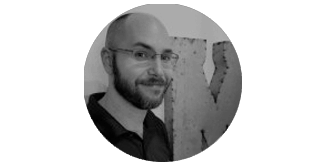 Rich Merrill
Senior Developer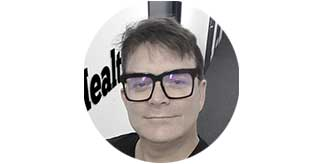 Ivan Jasenovic
Chief Technology Officer (CTO)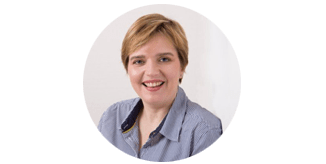 Dr. Sally Eaves
Brand Ambassador (Blockchain's Most Influential Woman)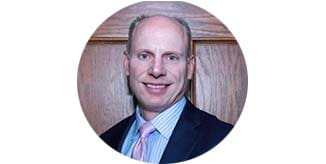 Richard Lofgren
Product Development Advisor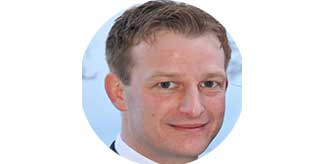 Timo Trippler
Investment Advsor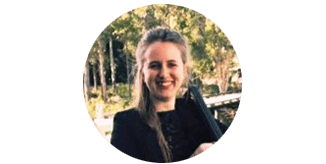 Natasha Cain
Head of Public Relations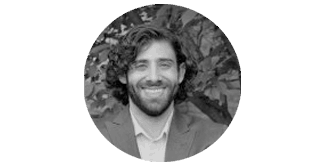 Mike Alonso
Senior Developer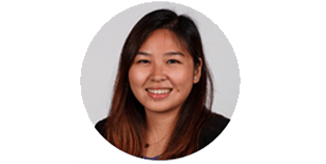 Beryl Chavez-Li
Blockchain Developer
Flagship Project
Our flagship project beginning in 2018 is a Solar-Wind farm. This new technology is more efficient than any other renewable energy technology currently in existence and is based on two patents we possess in the USAT Inc. IP repository. The first of these facilities is currently under construction on land located near Brisbane, Australia.
It is suitable for a vast array of applications especially situations where large quantities of carbon fuelled electricity is consumed such as cryptocurrency mining facilities or industrial manufacturing plants. In these cases consumers are able to establish an independent electricity source and reduce their carbon footprint and expenditure on electricity significantly.
Another great application is the supply of electricity to remote communities in developing countries. In addition to highly efficient electricity supply, another convenient byproduct of the solar-wind farm is water condensate which can be collected and used for agricultural purposes and irrigation of lawns.
For More Information, kindly visit any of the following links:
Website: http://usat.io/
Whitepaper: https://usat.io/wp-content/uploads/2018/05/White-Paper-USAT-Inc.pdf
Twitter: https://twitter.com/USAT_Inc
Linkedin: https://www.linkedin.com/company/18478570/
AnnThread: https://bitcointalk.org/index.php?topic=4419611.msg39393164#msg39393164
Youtube: https://www.youtube.com/channel/UCGtdgioQqt-TyCYoXH8DDPw
Telegram: https://t.me/USATINC
Authored by: Olagoke Gbade
My Bitcointalk Profile Link: https://bitcointalk.org/index.php?action=profile;u=2162484