UZOMA – INNOVATIVE PLATFORM FOR TOURISM

WHAT IS UZOMA?
Uzoma is a decentralized hotel voucher ecosystem supported by Ethereum Blockchain where people can find special prices for hotel rooms in Bali. Our goal is to create a revolution in this field with a sharp monopoly on OTA
Uzoma is an ecosystem where people can enjoy trips without commissions that are unfair and unfair for them in Bali.
Give a solution, an all-in-one to calculate the journey using cryptocurrency and blockchain technology. Our mission is to provide a platform that is easy, affordable and safe to pay for flights, hotels, tours and trips in Bali. We give us low costs, bundling options, and our resale services.
UZOMA MISSION
uzoma's mission is to create a fully decentralized tourism ecosystem where everyone from all over the world has good prices for hotels in Bali and enjoy a personalized approach to their travel needs with an authentic experience wherever they go.
Uzoma is far more than just a means of payment. This is an important part of our philosophy of respecting the community and giving back contributions. In the Uzoma ecosystem these tokens can buy what money cannot buy.
Because of the advanced blockchain technology, Uzoma provides rooms, tours and trips on the market at a price of 20% lower.
UZOMA WILL BUILD SOME ECOSYSTEMS HERE.
UMA JOBFREELANCER
Uzoma is different than other projects. Our platform not only facilitates payment and financial matters, but uzoma
also provided the platform that is needed by our community. We call this platform Uma jobfreelancer. we relize there
are so many people around us there have skill but it is difficult to get a job because the lack of information. For this
matters, Uma jobfreelancer is one of the unique ecosystem in Uzoma
UMA GAMES
Uzoma will cooperate with some game developer to create special ecosystem that will increase the demand of uzoma
tokens in the market.
UMA NEWS PORTAL
As a provider of reports on the latest and important events that will be communicated to the public through online
media. The Uzoma news portal will provide information about Fintech, Cryptocurrency, Regarding Forex, E-Commerce
and related to the business world. Uzoma News's main goal is to update business media information so that visitors
get useful information
UMA ONLINESHOP
Uzoma will make ecosystem that will bring small trades in Bali can be marketed internationally. We with professional
team will support and assistance them, so they can expand their market.
UMA FAUCET
This is a place for member to get free Uzoma token just by doing simple task. In this platform member should have
facebook account, twitter account, and instagram account.
Token
Token Name: Uzoma Token
Token Symbol: UMA
Type: ERC20
Ticker Name: UMA
Total Supply: 200,000,000,000 (200 Billion)
Token Sale: 100,000,000,000 (100 Billion)
50% Distributed to Community
25% Reserved Funding
10% Founders and Team
9,75% Influencer & Marketing
5% Advisors
0,25% Bounty

Milenstone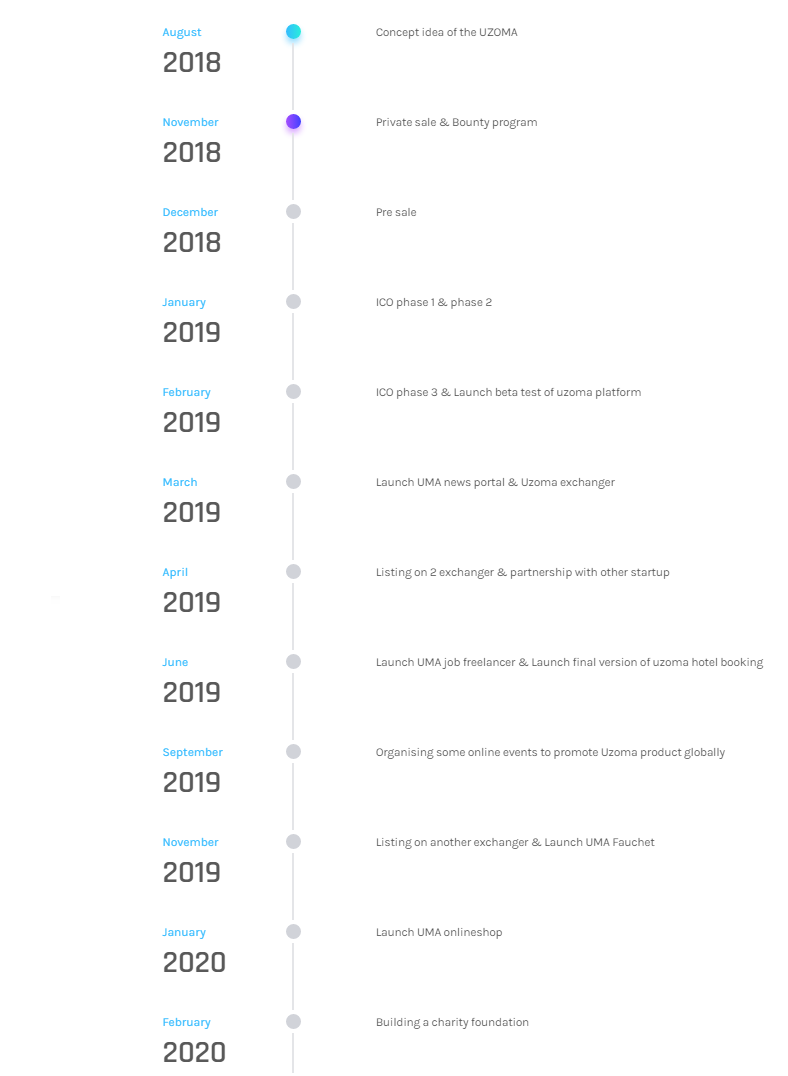 Tim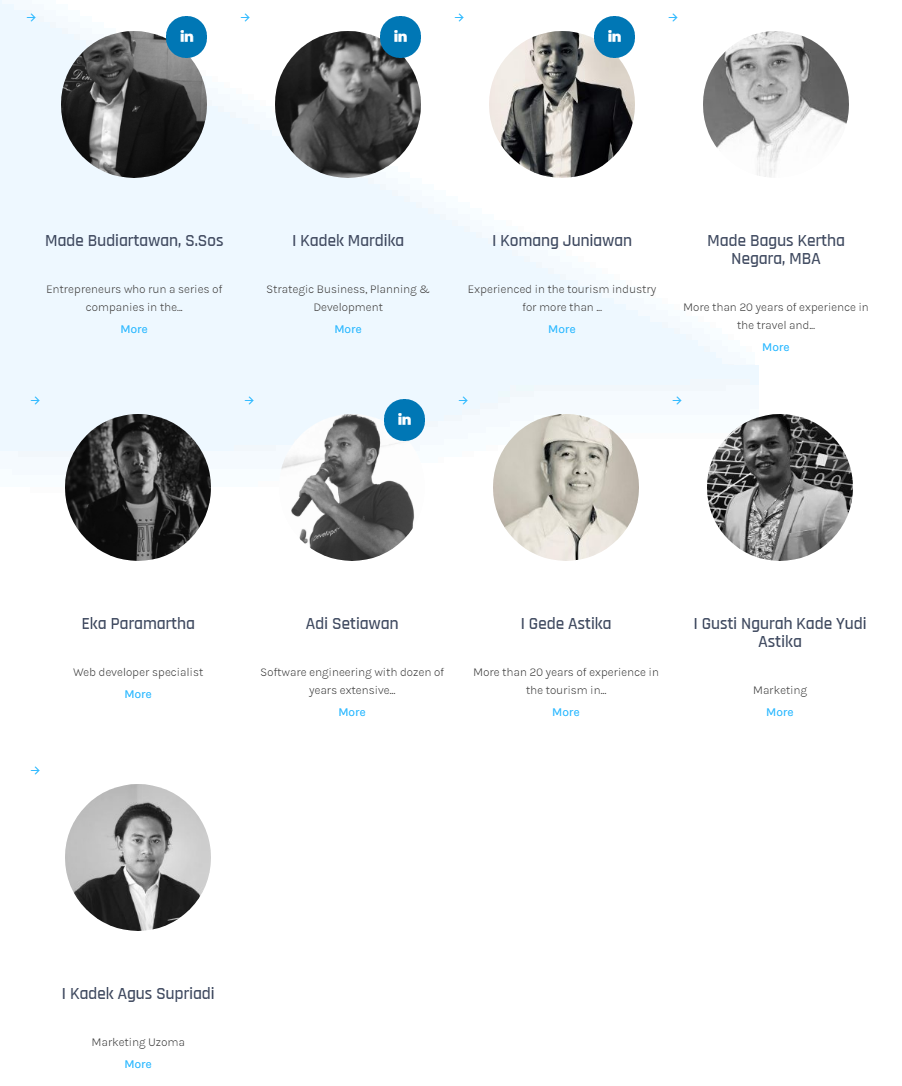 More Information Visit The UZOMA Link:
WEBSITE : https://uzoma.io/
WHITEPAPER : coming soon
TELEGRAM : https://t.me/joinchat/DdS0whJsinhRRd0Q734FLA
FACEBOOK :https://www.facebook.com/Uzomaofficial
TWITTER : https://twitter.com/Uzomatoken
YOUTUBE : https://www.youtube.com/channel/UCELdCdJAtAYUFKRF-_ZvMVQ
author:
rivaldo2020
BTT Profil link:
https://bitcointalk.org/index.php?action=profile;u=2051385
0x320f6344D4BE878C96e77AD580e2EE132C4BF6F8